New Choc Hazlenut Premium Smoothie tastes just like Nutella!
The Premium Smoothie range has been an absolute hit with Mums! With intense flavours and creamy texture, the Premium Smoothies are packed with vitamins and minerals, are high in protein and fibre, AND provides the health benefits of probiotics.
And now we have a brand new flavour! Along with Double Chocolate, Vanilla, Espresso, Choc Mint, Caramel, and Banana Sundae we now have the Limited Edition flavour – CHOC HAZELNUT! It tastes just like a Nutella Smoothie and Mums are going nuts for it!!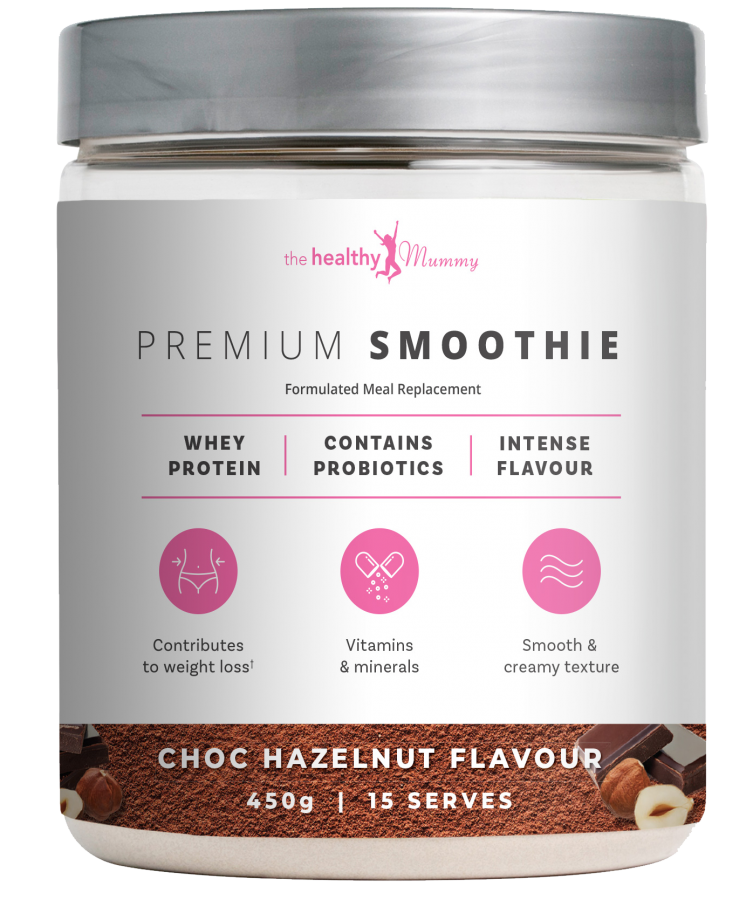 The Premium Smoothies are helping mums SMASH their weight loss and health goals. As a whey based meal replacement, the Premium Smoothies are low in carbs but high in fibre and protein to keep you fuller for longer.  Due to their intense flavour, there is no need to add any additional ingredients. Just shake it up in your favourite shaker and off you go.
Mums are going NUTS for the New Flavour!
If you love the taste of Nutella or Ferrero Rocher, you are going to LOVE this new Limited Edition Flavour! The Choc Hazelnut Smoothie tastes so indulgent, chocolatey and nutty, you will not believe something that tastes this good is only 234 calories!
We all have those moments of weakness when we just crave something chocolatey and sweet like Nutella, but it's often really hard to stop at just a little bit! Unlike Nutella, The Choc Hazelnut flavour is low carb and high protein so you can enjoy it guilt-free if cravings strike!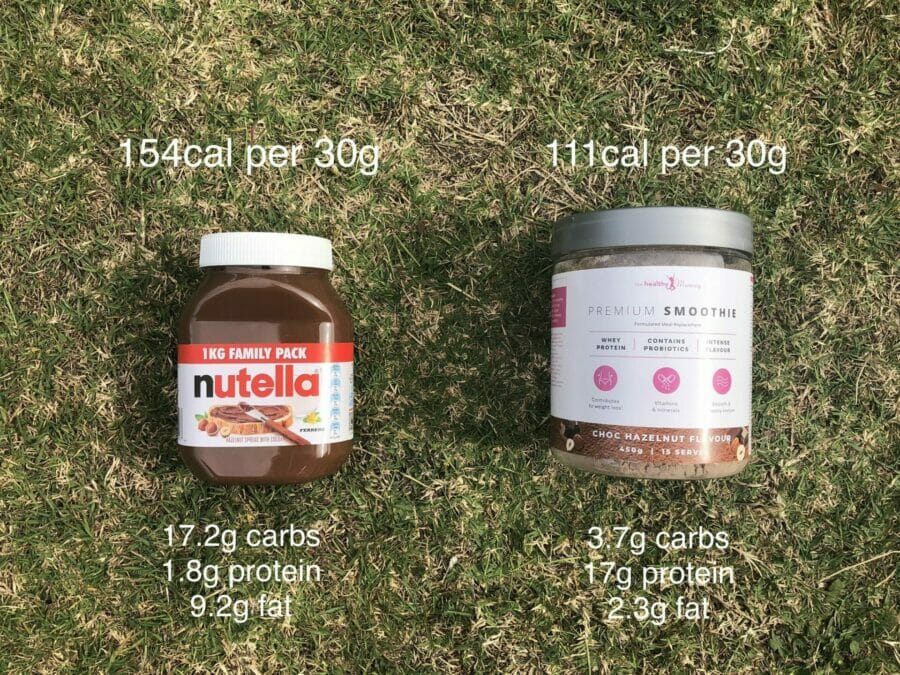 Whether you have it for breakfast, lunch or an afternoon pick me up,  getting on top of your weight loss goals never tasted so good!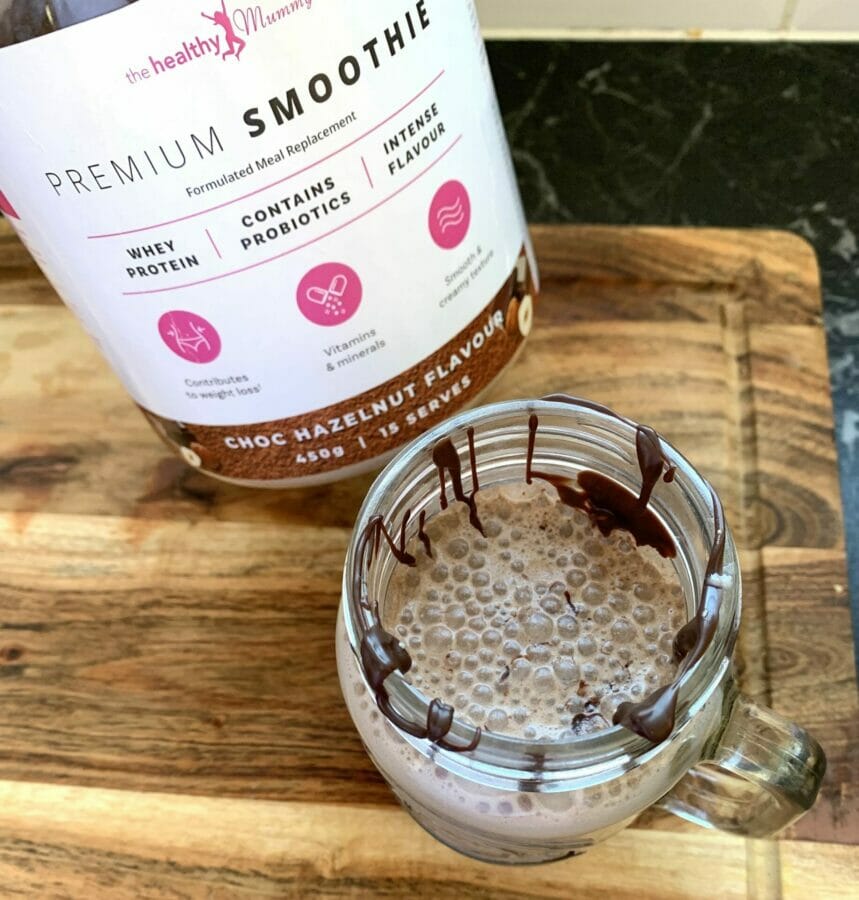 Hear what REAL Mums say about Choc Hazelnut!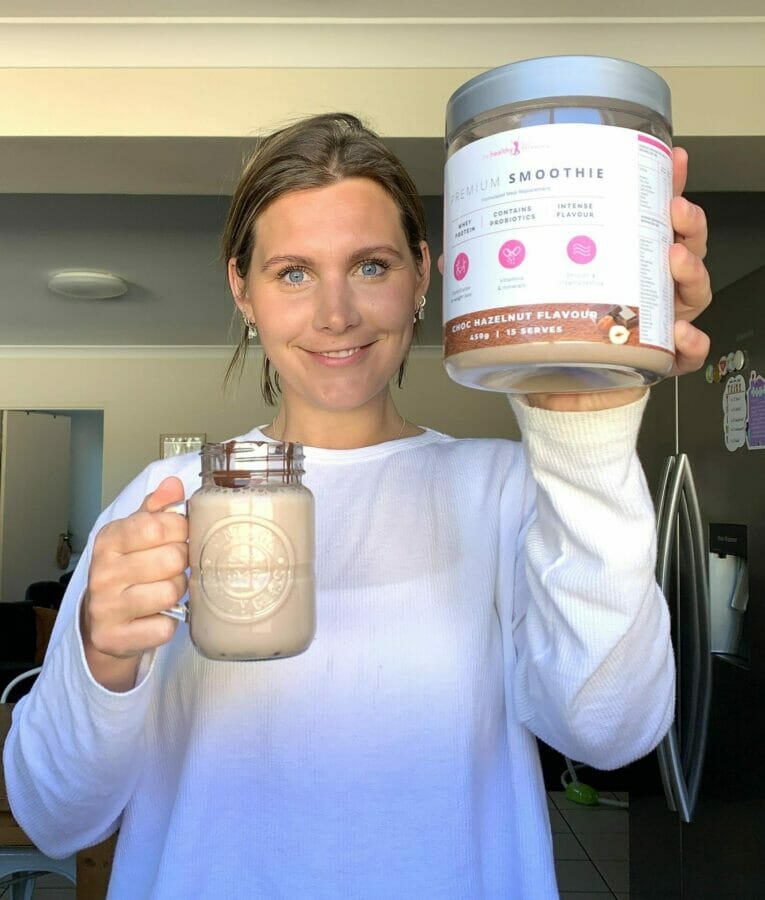 Mum of four Sascha says,  "Just WOW! How can this delicious 'Nutella' goodness be so high in protein, low carb and filling all at the same time! Absolutely nailed the flavour and creamy texture! Brekky on the run never tasted SO GOOD!" 
See Sascha's Review Here!
Eleanor says "The new Choc Hazelnut Smoothie is seriously yummy. It's not too sweet but has that lovely nutty flavor – just like a Ferrero Rocher! It tastes like it should be full of calories – but it isn't – it's the perfect guilt free treat."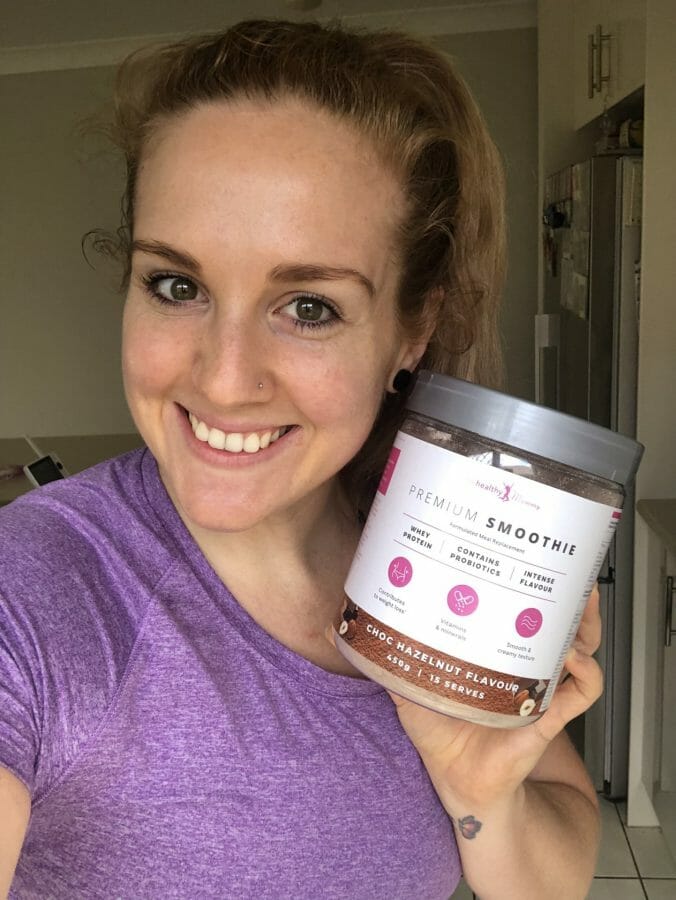 Mum of 4 Cat Christ says "The Premium Choc Hazelnut Smoothie is so creamy! I'm a BIG choc hazelnut spread fan, and I love that I can use this smoothie as a quick and easy, protein rich drink while curbing the choc hazelnut craving."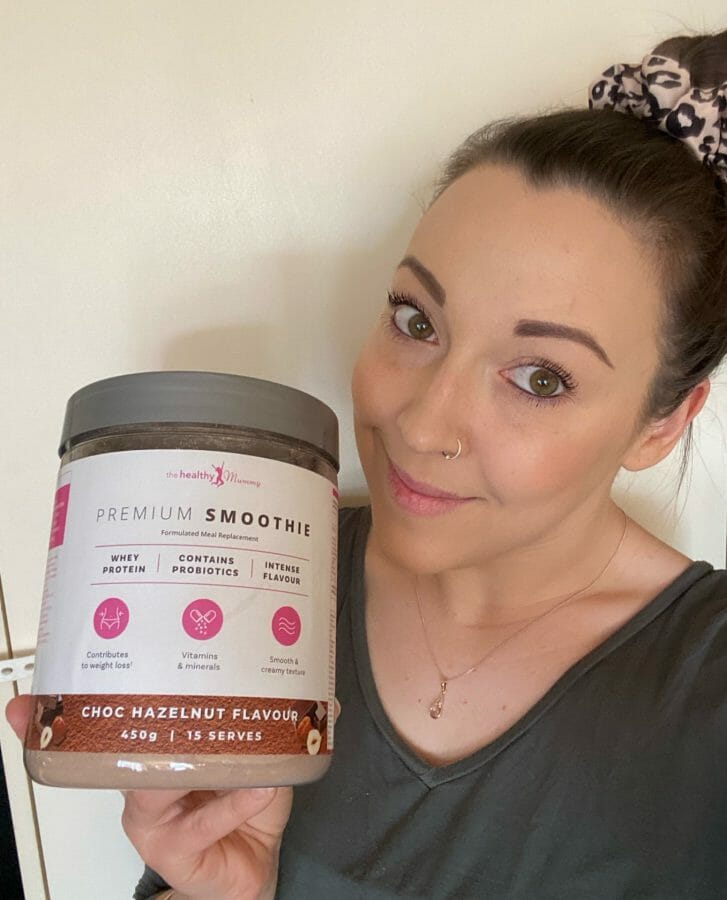 Kira Poliseno says, "I was lucky enough to be one of the first to try the new premium Choc hazelnut premium smoothies and it's safe to say I am IN LOVE! It is so smooth and creamy and tastes amazing even just on its own with milk! The taste reminds me of a Ferrero Rocher – YUM!  I can't wait to try different smoothie combos with it. I will definitely be coming back for more of this one!"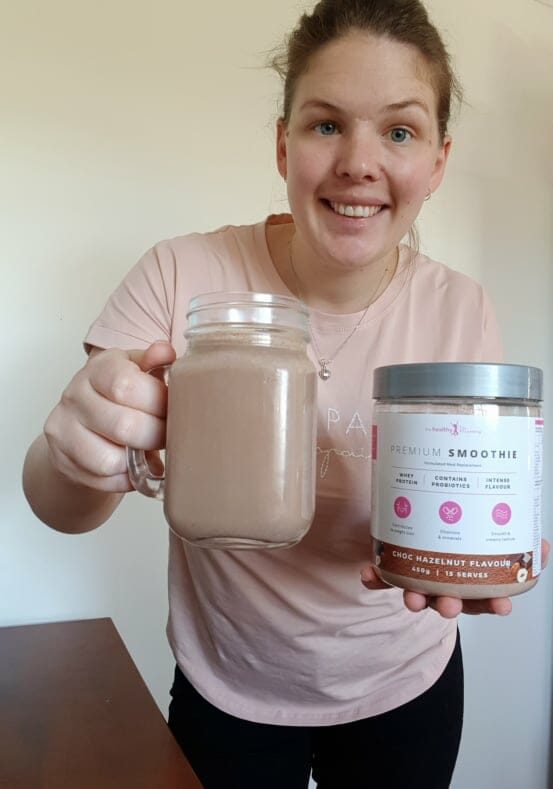 Kate Kernon says "Love at first taste! Chocolate cravings be gone, all the best of my childhood coming back to me in a smoothie. Deliciously smooth, creamy, choc nutty goodness! I am beyond impressed!"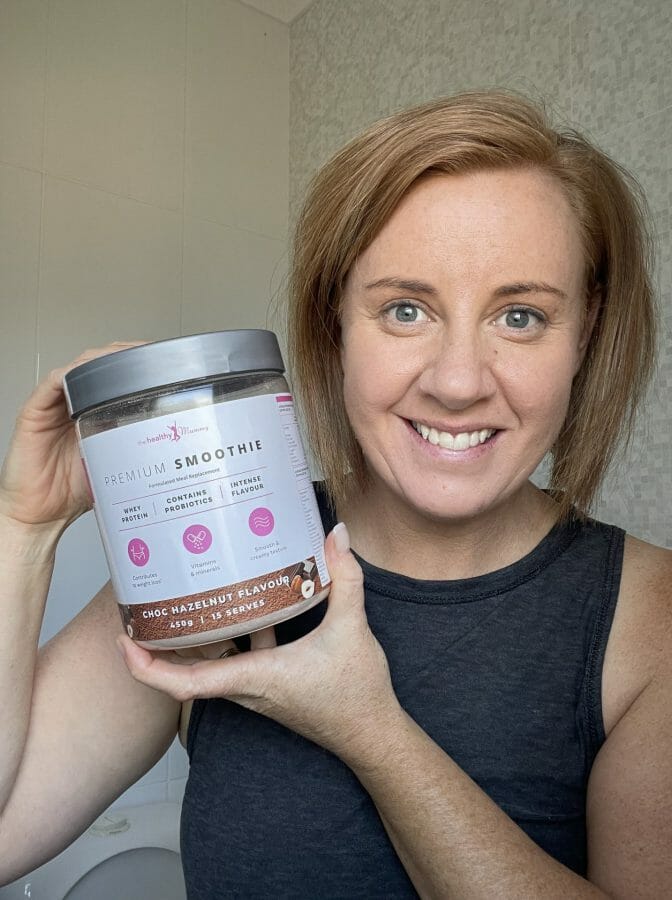 Mum of 5 Hannah Pech says "Two of my favourite flavours combined into one amazing combination! Chocolate with a hint of nutty hazelnut makes for a flavour match made in heaven! My new go to afternoon chocolate craving buster!"
Can't wait to try it for yourself!! Get in quick, we ONLY have 5,000 of this Limited Edition flavour available!
Reasons to Love the Premium Smoothies
Protein blend with 80% whey protein
Insanely creamy and smoother formula
23 vitamins and minerals
Probiotics for enhanced gut health
Intense flavour
Just shake and go – DELISH!
No artificial colours, flavours or preservatives
Join our next 28 Day Weight Loss Challenge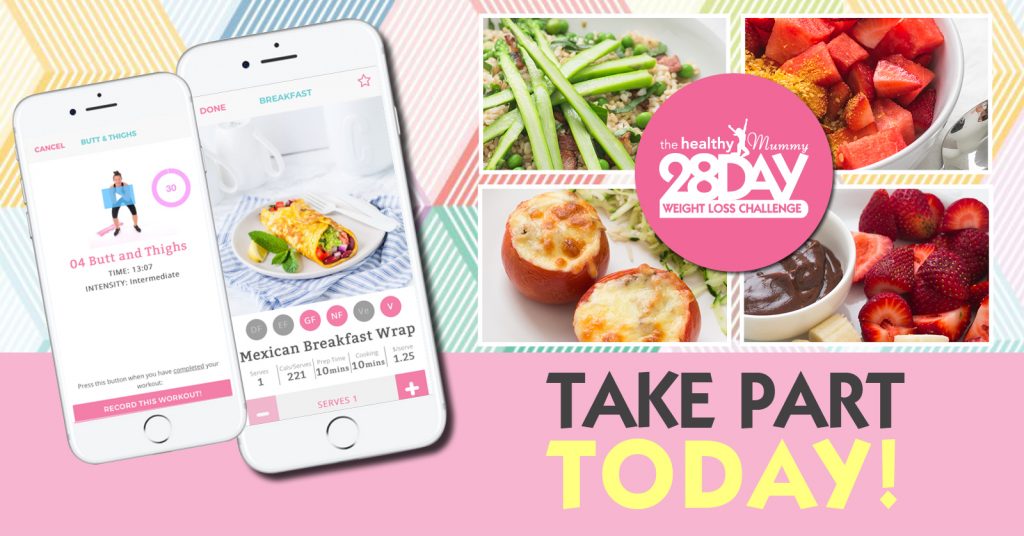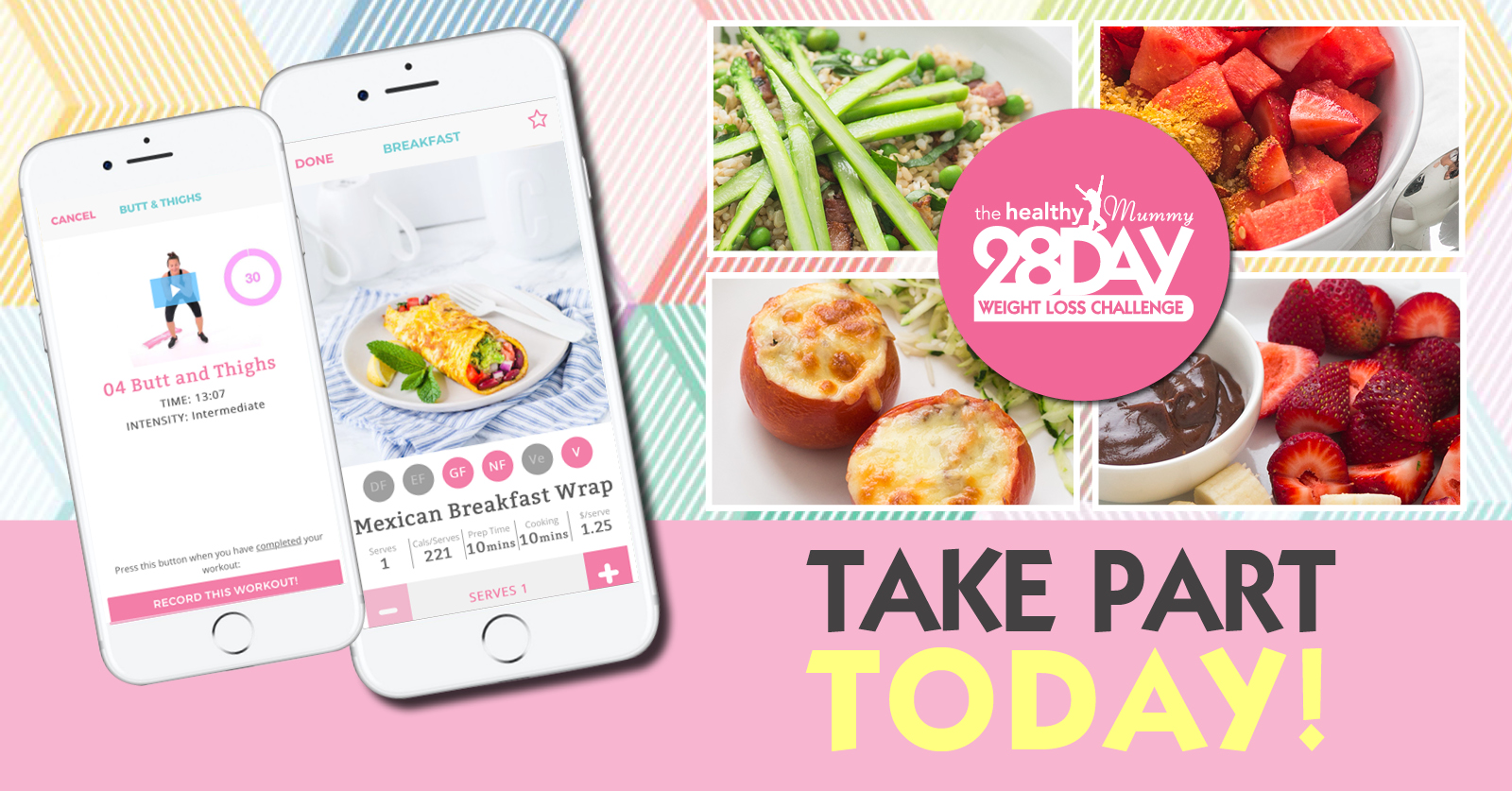 The Healthy Mummy exists to help tired, busy mums like you SHIFT THE BABY WEIGHT and REACH YOUR GOAL WEIGHT.
Join the 28 Day Weight Loss Challenge and have 4,000 recipes at your disposal!
The 28 Day Weight Loss Challenge is an affordable, breastfeeding-friendly and realistic program that helps mums tackle their diet and improve their overall health through weekly (and customisable) meal plans, at-home exercises and 24/7 social support.
Our Challenge entails:
28 days of at home exercise routines (no gym needed) – with video instruction
Customisable and breastfeeding friendly meal plans
Time-efficient exercises for busy mums – under 30 mins
Challenge combines Pilates exercises with interval and circuit training (HIIT)
Suitable for basic to advanced fitness levels
Home to thousands of EASY-TO-MAKE recipes!
JOIN THE 28 DAY WEIGHT LOSS CHALLENGE HERE!