Mum's Healthy 20.6kgs* Weight Loss In Just 4 Months
Diagnosed with gestational diabetes during her first pregnancy and suffering a traumatic birth, Zoie developed postnatal depression and her weight ballooned. She was pre-diabetic and with insulin levels spiking doctors prescribed her a weight-loss drug.
But that wasn't the answer because she piled on weight once she stopped taking it. She researched options for healthy weight loss and came across The Healthy Mummy. By sticking to the program this determined mum lost more than 20kg* in just four months, here is her story.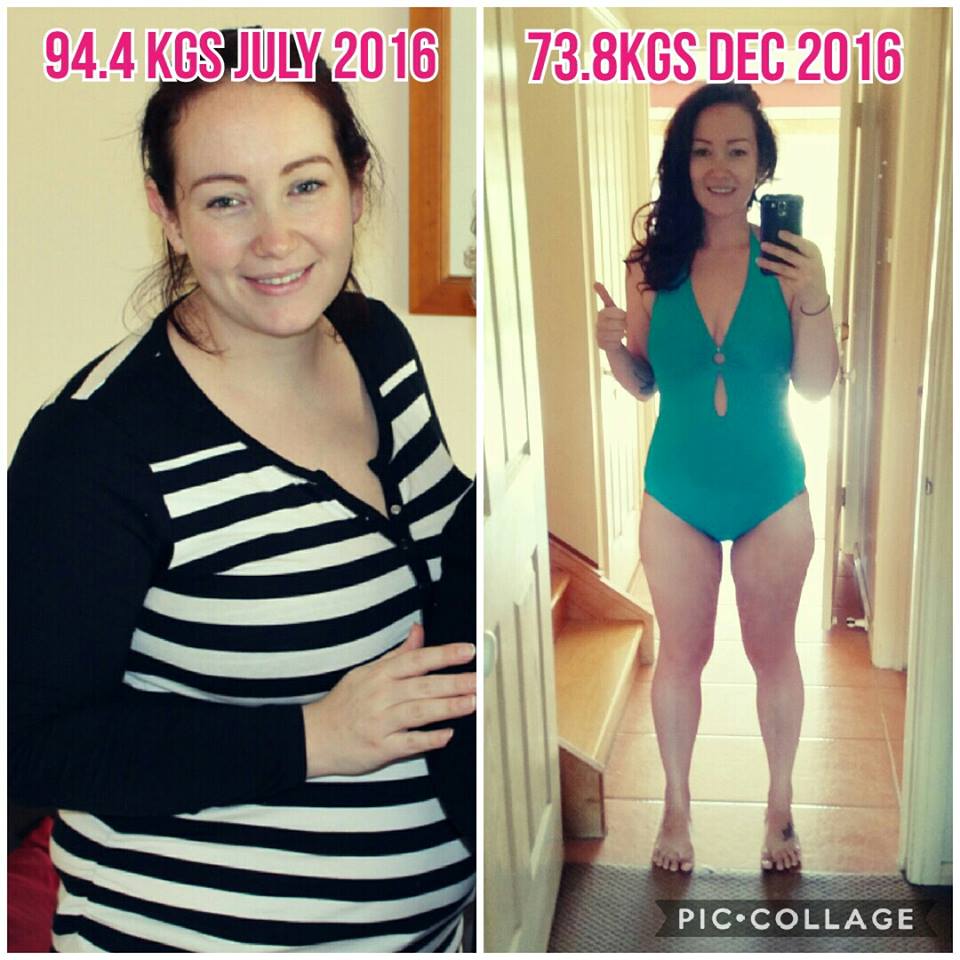 Zoie is totally rocking a whole new body and is confident she will stay that way thanks to the changes in her lifestyle.
The 29-year-old divorced mum lives in NSW with her new partner and she has two children, one is five the other just five months old.
Practically swimming in her old (much larger) shorts on her 29th birthday, this new mum celebrated her dramatic 20.6kg*weight loss. She went from 94kgs* five weeks postpartum to 73.8kgs* in just four months.
Here Is Zoie's Story:
Motivation To Lose Baby Weight
When I was pregnant with my son I was diagnosed with gestational diabetes and ended up on insulin. At my heaviest I was 117kgs and I had to be induced, with my insulin levels spiralling out of control.
I had a traumatic birth and my son was rushed to NICU with breathing difficulties. I suffered postnatal depression following his birth and my weight got out of control.
Four years on I started to feel off and unwell after eating. My GP informed me I was dangerously close to being diagnosed with diabetes and at 104kgs, if I didn't make some considerable lifestyle changes I would end up on insulin again.
The Wrong Solution
Instead of the practical support I needed, I was given several repeats of a weight-loss drug duromine. It saw me drop 30kgs* too quickly, with no support or guidance on how to lose weight safely.
Living off a dangerously low amount of calories each day, the drug blocked any sensation of hunger or a need to fuel my body with nutrients.
I became terrified of how I would cope without it and I decided to stop taking them and try eating a balanced diet on my own. With no support I didn't know where to start.
Weight Came Back
For several weeks I maintained the weight loss on my own, however, it slowly started to creep back on when work became stressful and I entered the comforts of a new relationship.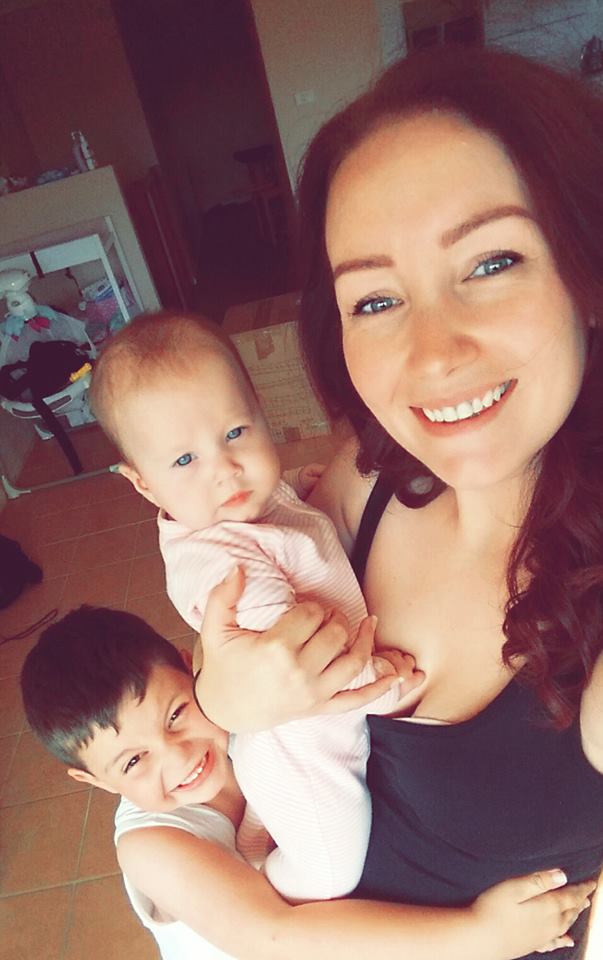 A Wonderful Surprise Followed By Fear
We were then blessed with the incredible news that baby number 2 was on its way. I was so excited but in the back of my mind there was always the terrifying thought of weight gain and insulin dependence.
I had some issues with insulin resistance as the weight came back during my pregnancy, but I knew I had to be strict with my food choices for the sake of my baby. This helped me stay on track during my pregnancy but I was still missing the support I needed to make a long-term healthy lifestyle change.
Finding The Healthy Mummy
Enter – The Healthy Mummy! I am by no means a confident cook and I often struggle with organising meals for the family.
I've learnt so much from the Recipe Hub and our dinners our now healthy, colourful and packed full of flavour and nutrients! I have one smoothie a day most days between caring for my son and 5-month-old and I am really enjoying my first ever 28 Day Challenge this month!
Results
Not only have I lost 20kgs* in 4 months but I've lost it safely and with the right support to maintain my new lease on life for the long haul!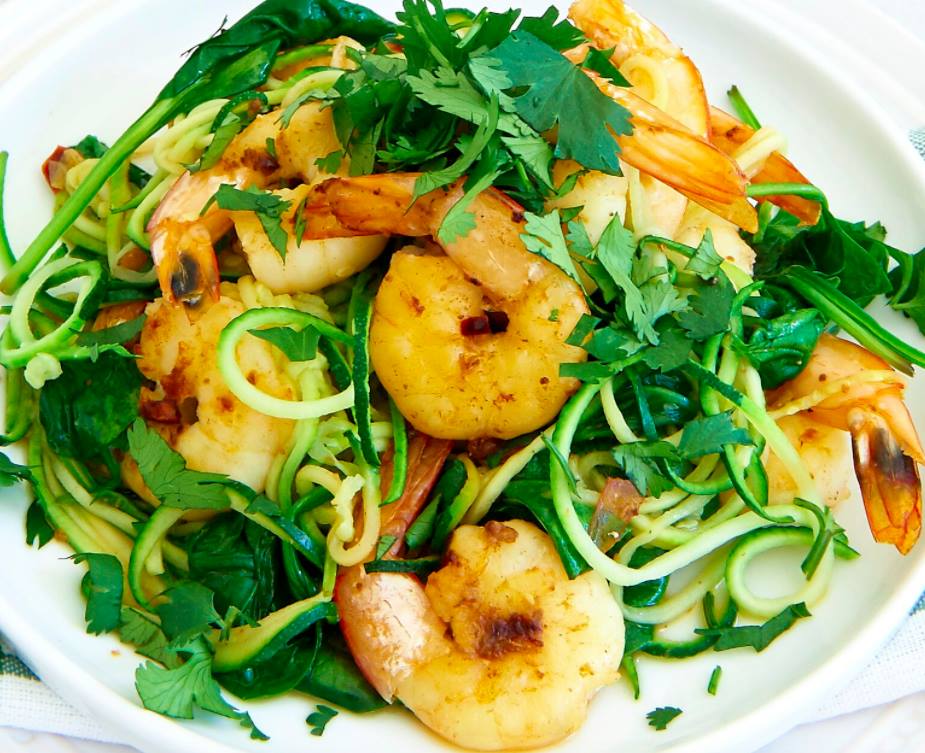 The recipes are so easy to follow and we especially love the garlic and chilli prawn zoodles from the recipe hub.
Right now we're also enjoying the Christmas tree stacks and roast pumpkin pasta.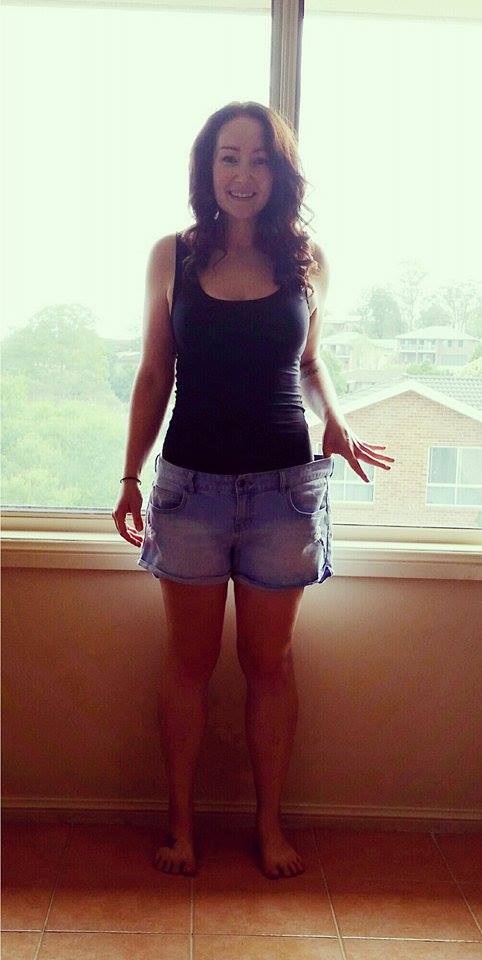 First Ever Size 10 Shorts
I weighed in yesterday for my birthday and celebrated by buying my first ever size 10 pair of shorts!
With 20+ kgs* gone, with the help of Healthy Mummy Smoothies and Challenge, I'm now at my happy weight. I can see areas that I definitely need to tone so now I will concentrate on the exercise side of things.
Moving Ahead
This Christmas I was super excited to be in every photo and enjoy time with my babies. Running around and playing with the new found energy I have from eating well and fuelling my body with what it needs!
I can't recommend The Healthy Mummy program enough to anyone who is unsure where to start or is lacking the support needed to make these long term changes. It will literally change your life.
Thank you Zoie for sharing your inspiring weight-loss journey with us and Happy Birthday from all of us at HQ!
If you are looking to lose baby weight the healthy way, and keep it off, join Zoie and 10,000s thousands of other women taking part in The Healthy Mummy 28 Day Challenge and enjoying smoothies.
Read more inspiring real mum weight -loss stories.
Meanwhile, if you think you're suffering postnatal depression and not sure what to do next, read I think I have postnatal depression – what do I do now?