When it comes to weight loss, many of us turn to the scales to measure our success. However – just as Nikola discovered – clothes are another MAJOR weight loss success indicator.
Since following the 28 Day Weight Loss Challenges this inspiring mum-of-two has lost an amazing 17 kilograms. Nikola, however, says she didn't realise just how far she had come until she recently tried on one of her old denim skirts.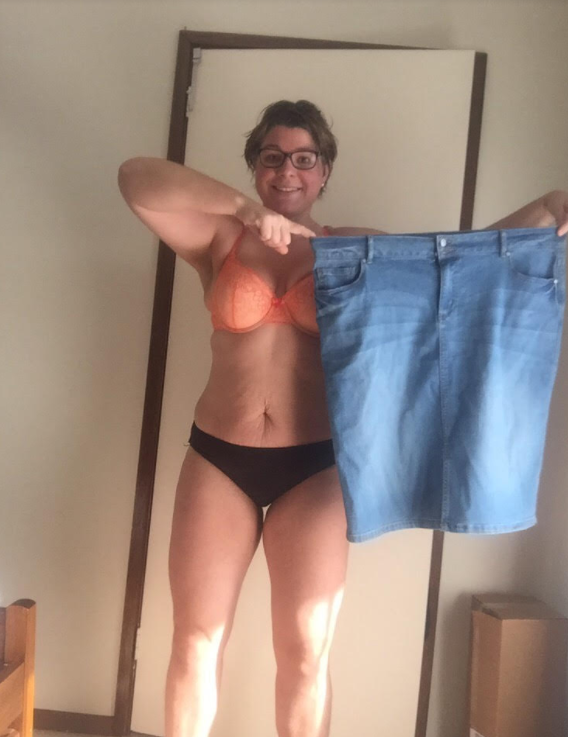 Mum and her two sons now fit in her old skirt TOGETHER following her 17kg weight loss!
Nikola was recently cleaning her room and she came across an old skirt she use to wear around the house when it was hot. "I'd never dare wear it out of the house," Nikola admits.  "It was a bit tight and would rub against my thighs."
Nikola picked up the denim skirt and her jaw dropped.
"I held up the skirt and I was shocked – it seemed huge."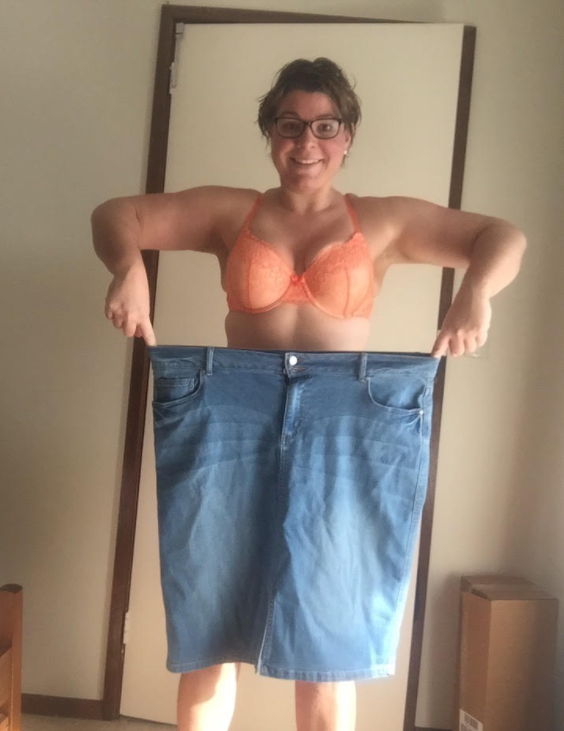 The mum-of-two says it was hard to believe that this skirt was once too tight for her. For a moment, Nikola admits to feeling a little sad.
"As I held it up, I felt sad. Sad that I had let myself even get to that point," she says.
But then she says she felt happy at how far she had come – and wondered if she could fit in the skirt with her twins.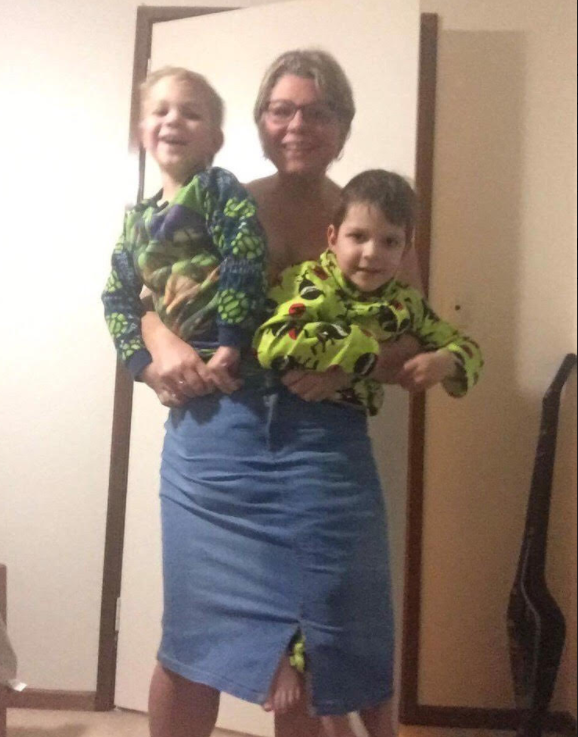 Three in the one skirt
"Realising how big it seemed, I thought it would be funny to put on," she says. "When I looked in the mirror, I felt so proud at how far I've come.
"I decided to see if my twin boys could also fit in the skirt together. There were plenty of giggles."
Nikola says the boys found the whole thing rather hilarious.
"The boys thought it was hilarious that we were in my old skirt. I explained to them, that 'Mummy used to wear this'. And they didn't believe me.
"We all work out together so much at home, and I'm glad their memories of me are now of the new, healthy me!"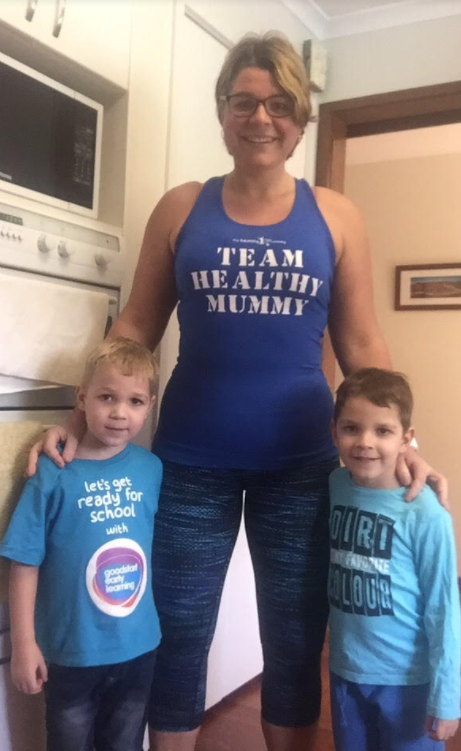 No more hiding from the camera
Nikola says that she never used to take many pics of herself before she lost the weight, but now she can't stop taking pics of herself!
"I was either hiding behind my boys or taking the photos," she says. "Now, it's another story. You can't see me away! I swear I have more photos of myself on my phone than I do of my boys."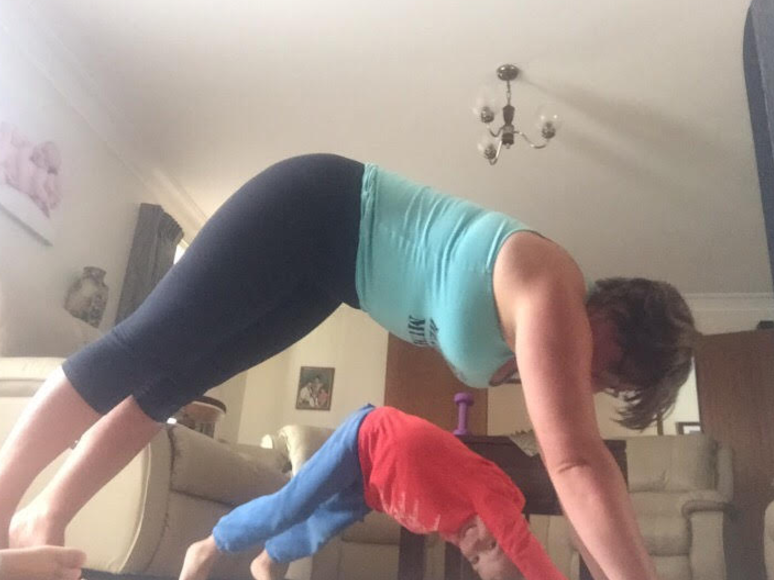 The mum-of-twins says she's thrilled to be so healthy these days and credits The Healthy Mummy, as well as working out with her personal trainer, for helping her get to this point.
Nikola adds: "I'm so passionate about The Healthy Mummy and what it offers, as well as wanting to motivate and inspire other women."
You look phenomenal, Nikola! We're so proud of you!
More on Nikola's weight loss journey
Nikola joined the Challenge less than 2 years ago. Nikola was on a mission to transform her health, weight and be more active for her gorgeous little boys.
In less than 24 months, Nikola lost 17 kilograms and has maintained a healthy weight since. However, her weight loss has only been a fraction of the overall.
Nikola says, "I've lost weight but what I've gained is far more important and that's my health, fitness, happiness and confidence!"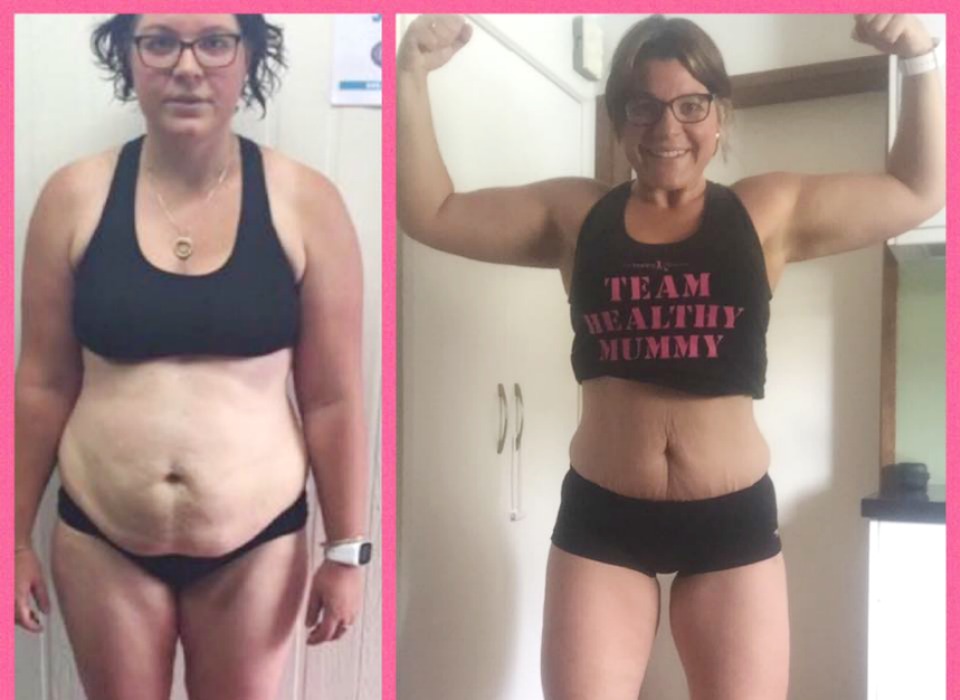 Nikola has since been on a mission empowering and encouraging other women to tackle their health and weight.
Nikola says, "You won't regret it, once you start you'll wish you signed up sooner!"
Join Nikola on the 28 Day Weight Loss Challenge
If you are inspired by Nikola's before and after pics and want to take charge of your own health and weight – then join our 28 Day Weight Loss Challenge TODAY.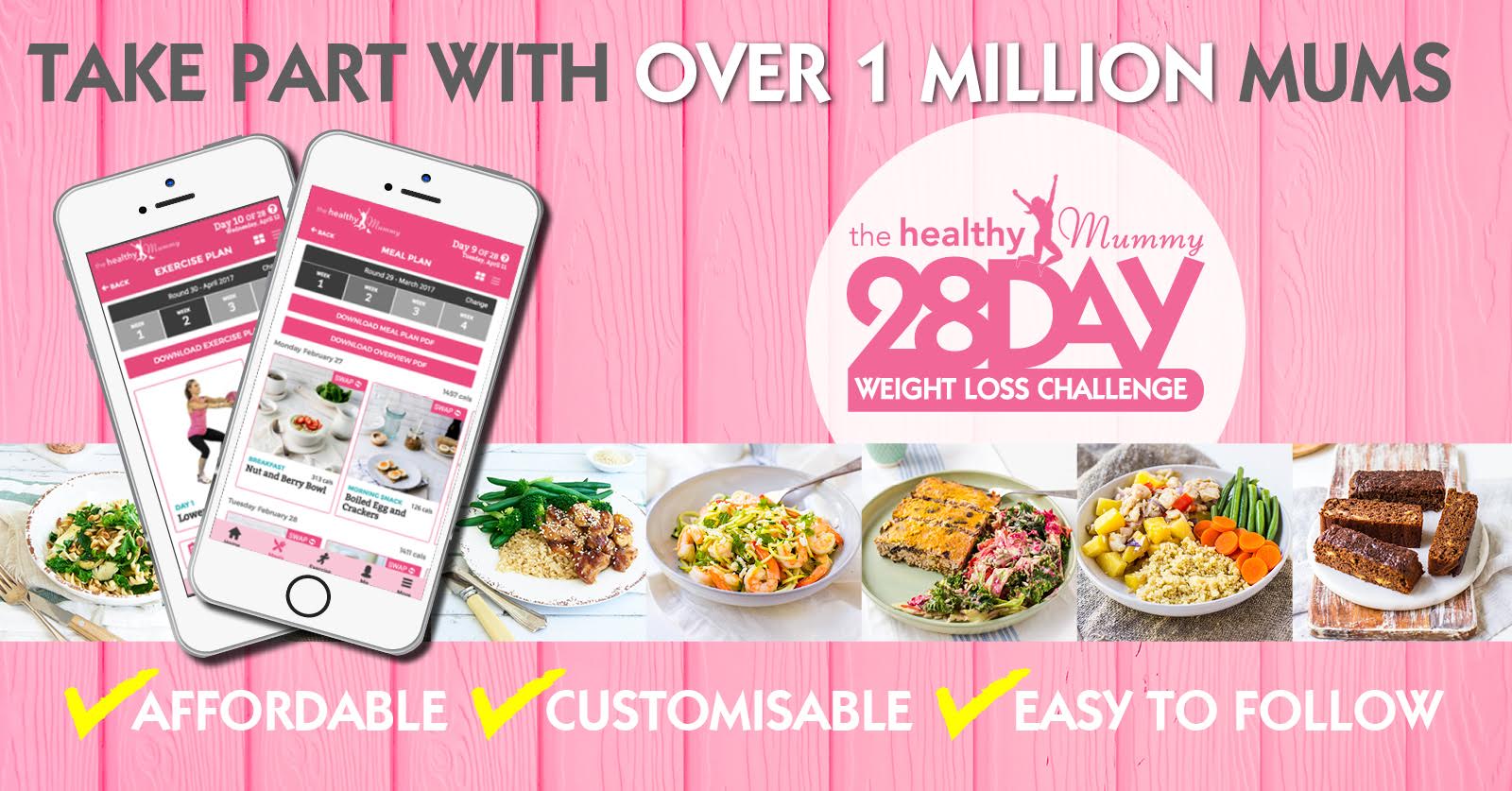 With more than 3,500 delicious (and healthy) recipes, 350 exercises & 24/7 support – the 28 Day Weight Loss Challenge  is designed (and proven) to help busy mums like you lose weight!
To learn more about our challenge OR to join – click here.
*Images and references to kilograms lost are as supplied by the individual in the story. The Healthy Mummy assumes information and photographs supplied to be true in nature and is not responsible for any false misrepresentations or claims relating to their programs or products.