Beautiful Moment Orangutan Kisses Human Baby Bump
This was the moment a father-to-be in Essex was glad he had his camera recording. In the touching video, the orangutan is seen kissing a woman's pregnant bump through the glass barrier.
The touching moment was captured on camera
The video was recorded by Keiran, capturing his wife and Rajang the orangutan. Rajang is a 48 year old orangutan who has lived at the Colchester Zoo in Essex, since he was 1 month old. Kayley Bettany, 20, was 37 weeks pregnant at the time of visiting the animal park back in January 2016.
Kayley and her husband, Kieran, were at the orangutan enclosure when Rajang became fixated on her bump. The great ape pressed his face up against the glass to listen to the baby, giving it a tender kiss. Kieran would put his hand on the glass, but Rajang would give him a nasty look and kiss the bump again.
The sweet moment has been viewed on YouTube over 5 million times.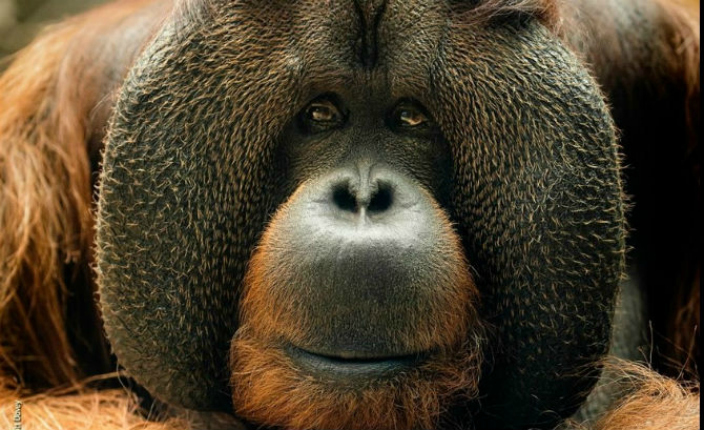 Image source: inquisitr.com
Rajang was sent over from Chester zoo in 1980 when his mother died. To survive, Rajang was hand reared by his keepers. He is a hybrid orangutan, meaning he is part-Bornean and part-Sumatran. Take a look at those soft, gentle eyes.
Brooke meets Rajang
Kayley and Keiran gave birth to a little girl, Brooke, in March. The pair have since taken Brooke back to meet Rajang outside the womb. Going by their facial expressions, we're not sure if this meeting was as special.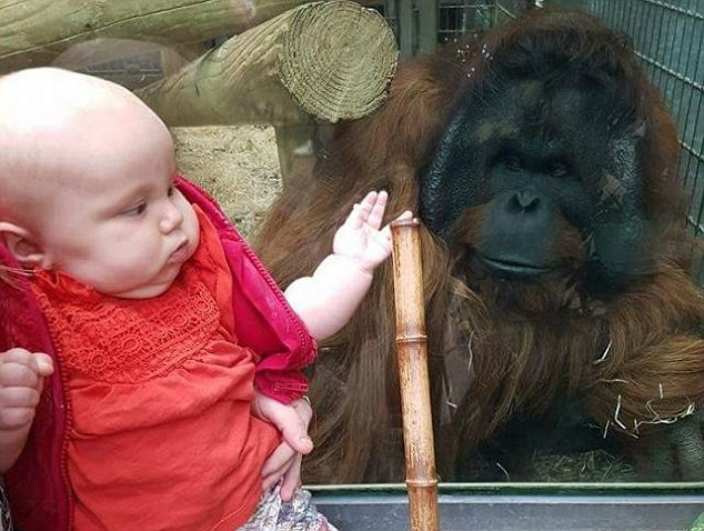 Image source: mogaznews.com
Congratulations to the happy couple on the birth of Brooke. And for encountering such a magical moment with Rajang.
For more beautiful baby stories, click HERE.