Our Pregnancy Smoothie has a NEW LOOK! Here's everything you need to know.
New look; same beloved, original blend of energising nutrients and anti-nausea ingredients, formulated by expert nutritionists and food technologists.
What is The Healthy Mummy Pregnancy Smoothie?
If you're not familiar with the Healthy Mummy Pregnancy Smoothie, let us introduce you to this go-to drink for many Australian Mums. It's a beloved, original blend of energising nutrients and anti-nausea ingredients, formulated by expert nutritionists and food technologists so you know it's good for you.
During pregnancy, your body is supporting both you and your growing bub. So, the requirements of protein and nutrients, such as folate, calcium, iron and zinc are higher. Not to mention, during foetal growth in later trimesters your body is expected to use even more energy
Enter the Healthy Mummy Pregnancy Smoothie. It is Formulated with vital nutrients and special, high-caloric ingredients with pregnancy in mind, helping to combat icky morning sickness and exhaustion.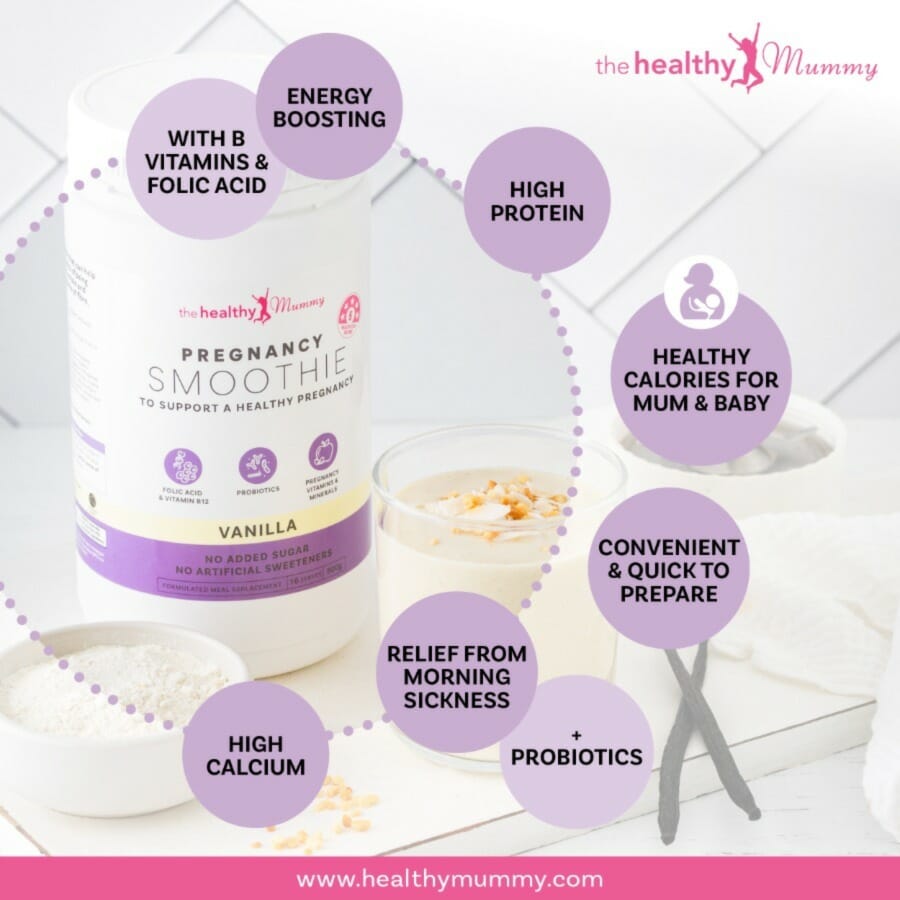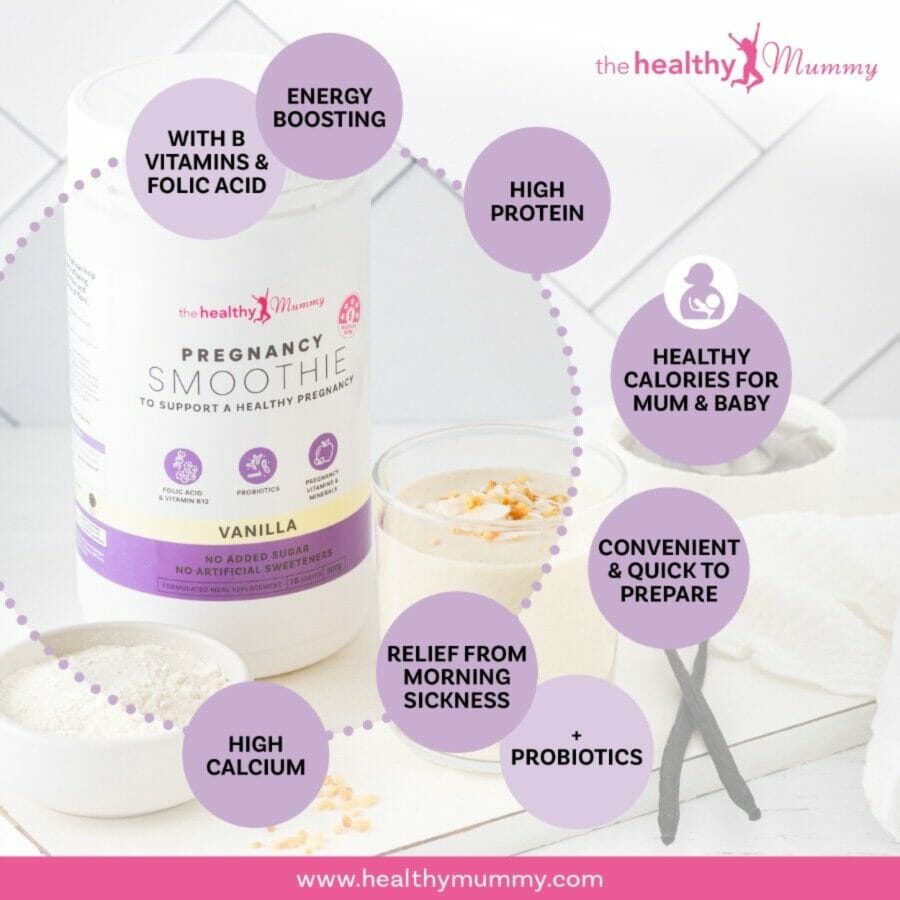 So, What's New?
The Healthy Mummy Pregnancy has a brand new, stylish and modern label – but that's actually where the new-ness ends. We've kept the ingredients true to the same formula you've loved for years. With this new look, it fits in with the Speciality Smoothie range, including the delicious (and suitable for vegan diets) Plant-based Smoothies in Chocolate and Vanilla as well as the amazing 45+ Smoothie formulated specifically for the vitality and requirements of Women ages 45+.

Read What Mum's Love about the Pregnancy Smoothie Original Formula
---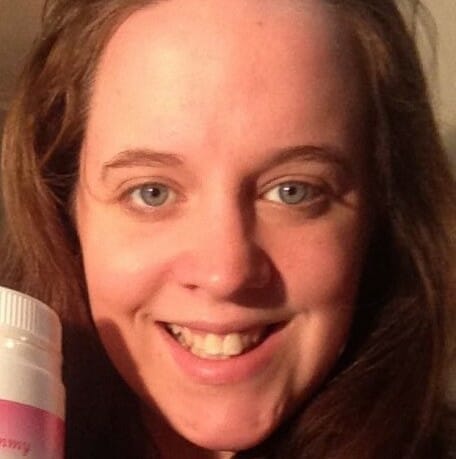 "I was diagnosed with severe morning sickness and for a long time [Healthy Mummy Pregnancy Smoothies] were the only thing I could get to stay down. The amazing thing about the smoothies is that you know from the Healthy Mummy's reputation that you are giving your body and your growing little one an amazing boost of nutrients." — Rhiannon, Pregnant Mum
---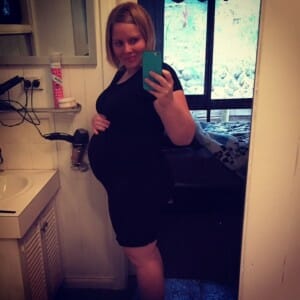 "I'll shout it from the rooftops, this stuff is my saving grace and will be the reason the second half of my pregnancy will be a healthier one with a lot less junk food. Now I can add more fruit, veg and water to my diet not to mention all the goodies in the Smoothie; probiotics, fibre, non constipation iron (we've all been there) plus b12, folic acid and so many other goodies. Instead of nibbling away on nutrient poor junk I'll be making a Smoothie." — Laura, Pregnant Mum
---
– Peek These NEW Recipes –
Nutrient Boosting Peanut Butter & Vanilla Smoothie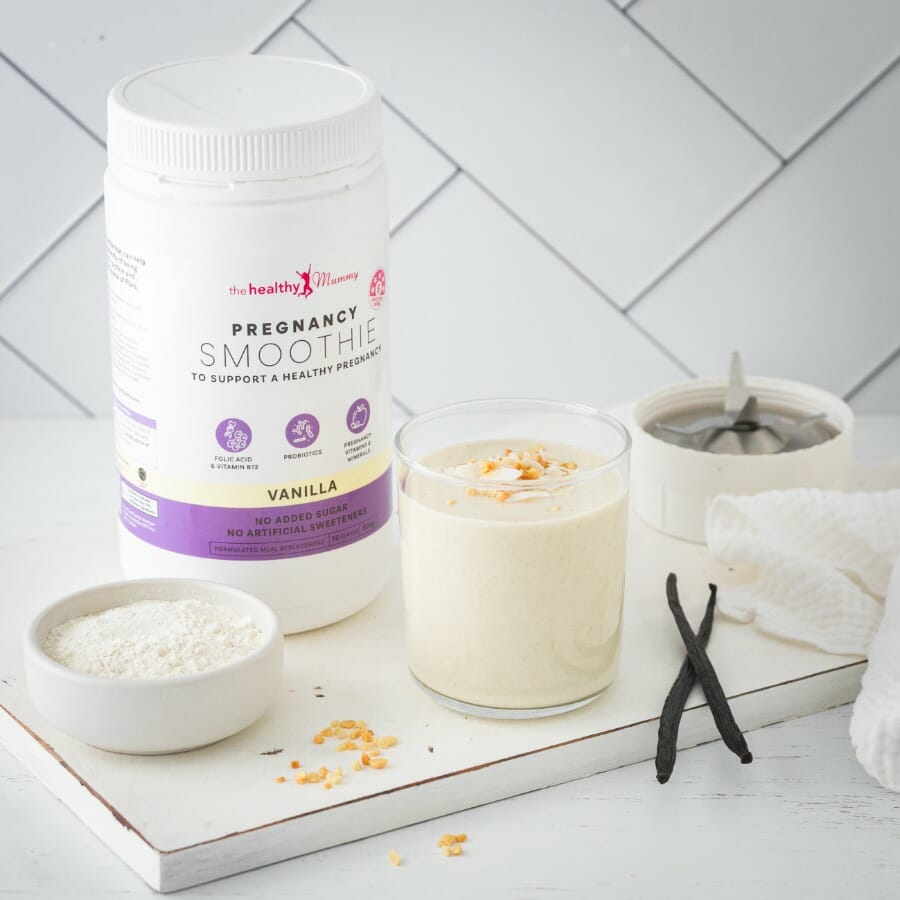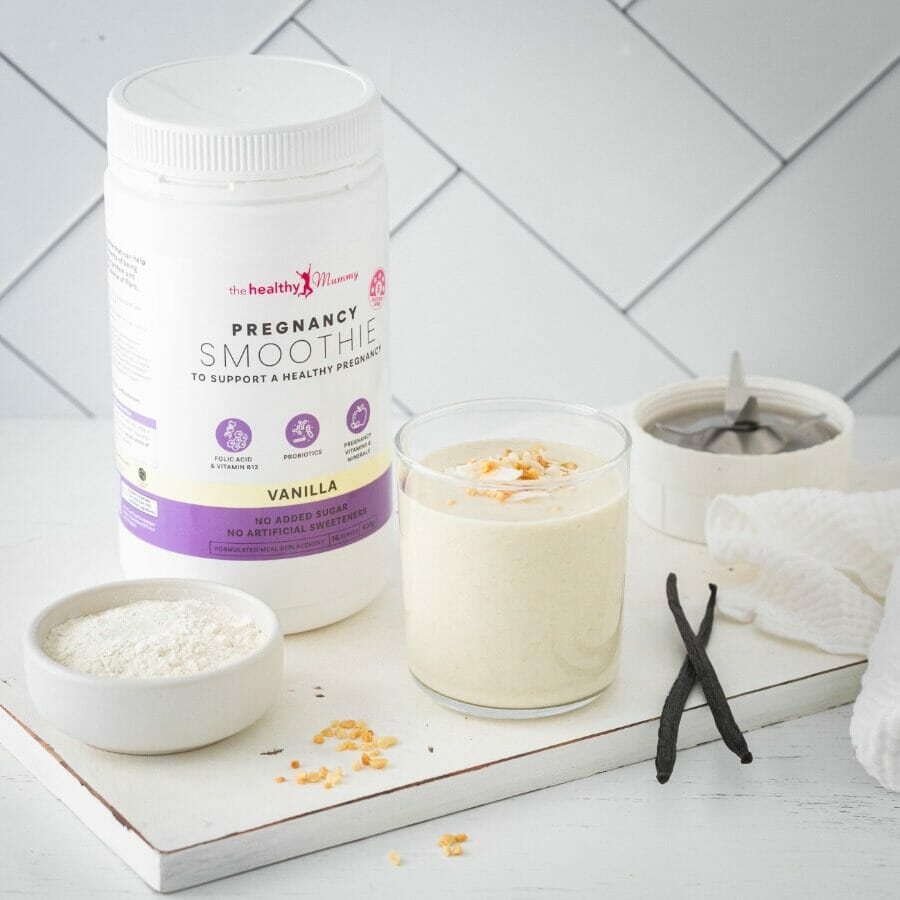 Delicious, and nutrient dense Peanut Butter and Vanilla Smoothie. Check out the Recipe HERE!
5-Minute Avo-Berry Pregnancy Smoothie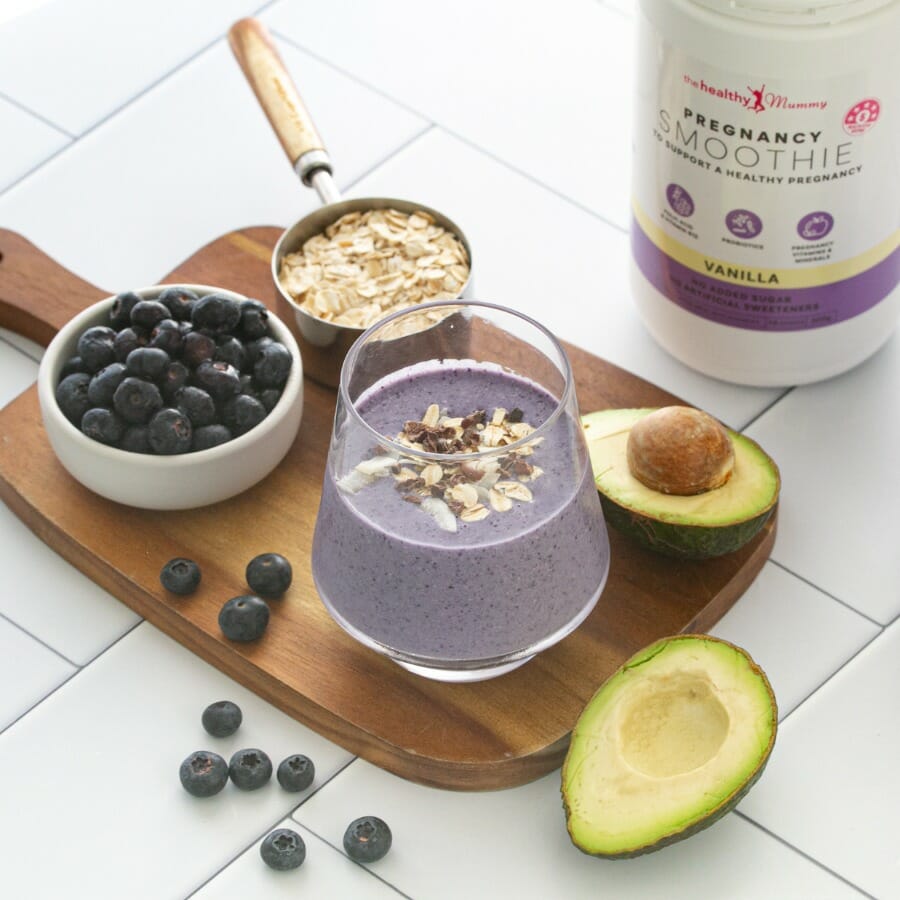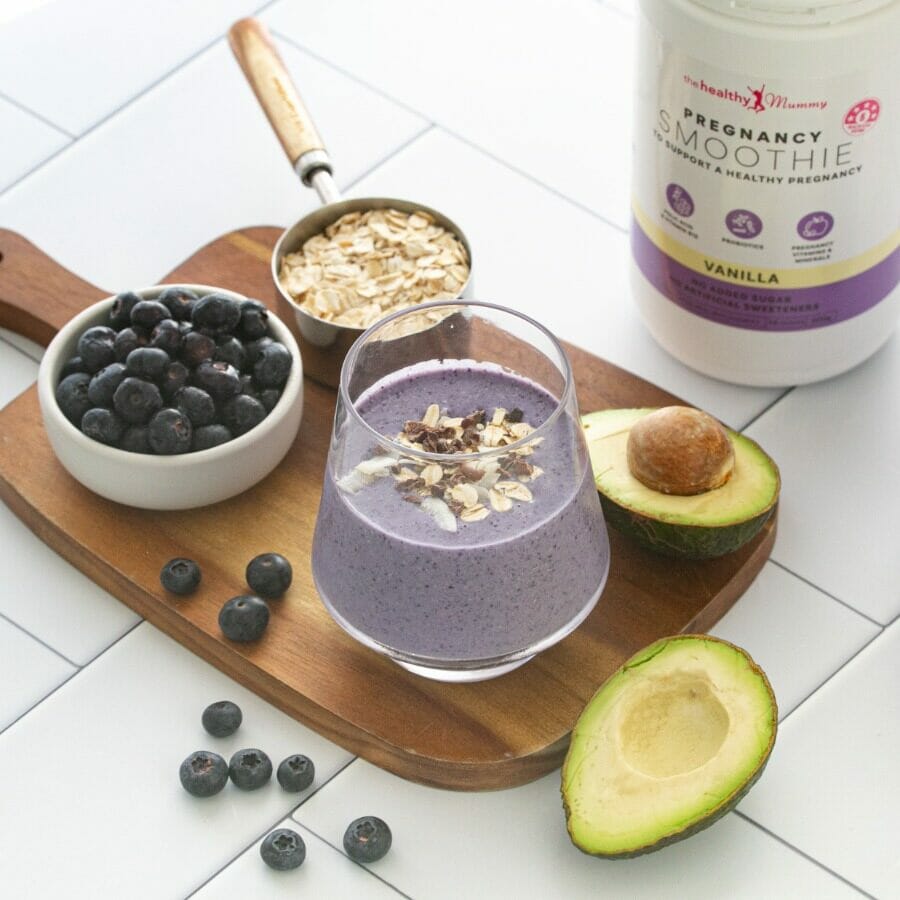 Wholesome and decadent Avocado & Berry Smoothie. Check out the recipe HERE!
Here's What Nutritionists Have to Say About it
---
"I would not hesitate to recommend The Healthy Mummy Pregnancy Smoothie – in fact, I'd probably prescribe it! Normally, I don't encourage pre-made smoothies, but this product has no artificial colours or preservatives and is not genetically modified. It is sweetened with thaumatin, a naturally sweetener from fruit so it has no sugar or fructose and will not have a negative impact on your blood sugar." — Cheree Sheldon, Nutritionist
---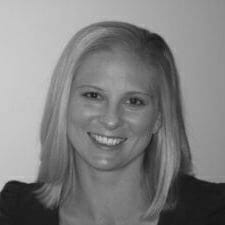 "Eating a well-balanced diet can be a challenge at the best of times. During pregnancy, you have additional nutrient requirements to meet, often while battling morning sickness, fatigue, constipation, bloating, heartburn and indigestion. The Healthy Mummy Pregnancy Smoothie is a convenient source of nutrients that is quick to prepare and has been formulated with the demands of pregnancy in mind." — Nikki Boswell, Nutritionist
---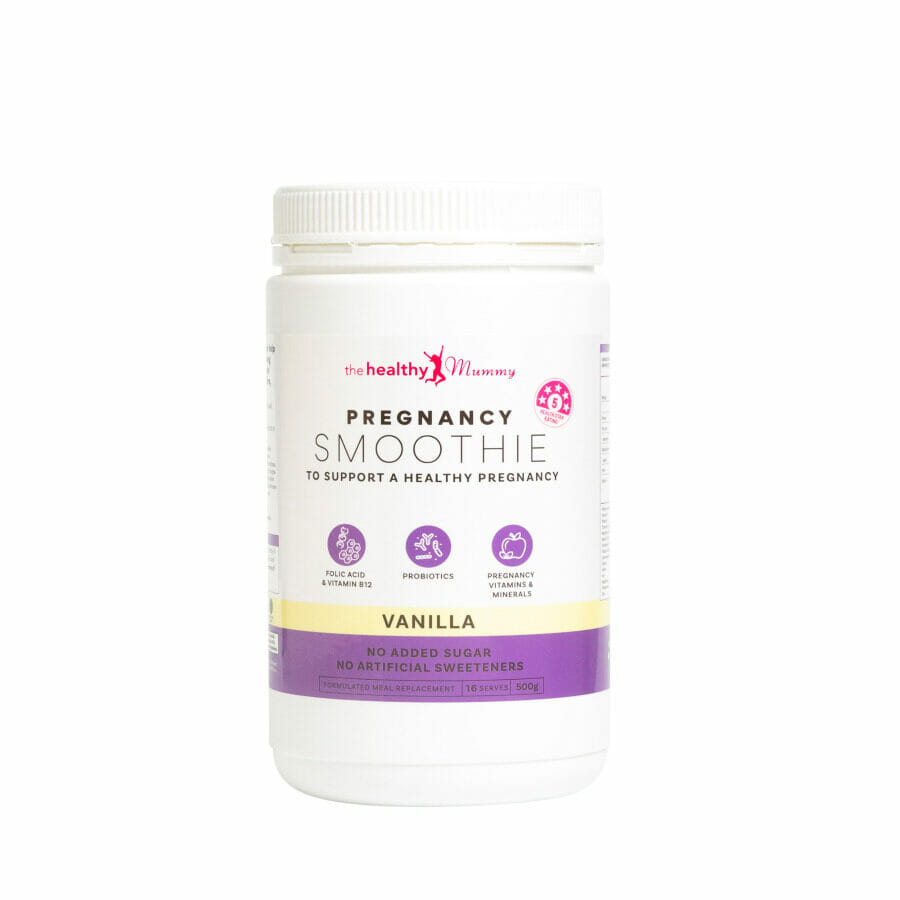 Q: IS THIS A NATURAL PRODUCT?
A: Yes. The Healthy Mummy Pregnancy Smoothie is formulated with high-quality ingredients, and is free of fructose, sucrose, artificial colours and flavours. The smoothies contain protein sourced from milks; plant fibres such as psyllium husk; and naturally occurring probiotics. Vitamins and minerals are in low concentrations, which reflect the natural levels found in foods.

Q: WHY DO I NEED EXTRA NUTRIENTS IN PREGNANCY?

A: Growing a baby is a huge job, requiring large amounts of protein, extra energy (particularly in the second and third trimesters) and drawing deeply on your body's stocks of minerals such as folate, iodine, calcium, iron and zinc. Your diet also needs to support the dramatic changes happening to your own body.

Q: DO I STILL NEED TO TAKE PREGNANCY VITAMINS?

A: The Healthy Mummy Pregnancy Smoothie is specifically formulated to complement your diet and pregnancy supplements. It is designed to be used as a nutritious snack in pregnancy, to help you achieve your increased nutrient demands. Therefore, you may wish to continue to take pregnancy supplements in conjunction with the smoothie, however always listen to the advice of your healthcare practitioner.

Q: IS THE SMOOTHIE SAFE IN PREGNANCY?

A: Absolutely! In fact it's designed especially for pregnancy. All the ingredients in the Healthy Mummy PregnancySmoothie are suitable for consumption during pregnancy, and have a long history of safe use during pregnancy. The vitamins and minerals added are essential nutrients that are present in foods, however are needed in higher amounts during pregnancy.

Q: CAN I USE THIS PRODUCT IF I HAVE GESTATIONAL DIABETES?

A: The Healthy Mummy Pregnancy Smoothies are a suitable complement to the daily diet of pregnant mothers, including those with gestational diabetes. Diabetes Australia recommends women with gestational diabetes:
• eat small amounts often and maintain a healthy weight
•include some carbohydrate in every meal and snack
•avoid foods and drinks containing large amounts of sugar
• choose foods that are varied and enjoyable, and which provide the nutrients needed during pregnancy. This means foods that include calcium, iron, folic acid and fibre, and are low in fat, particularly saturated fat.

The Healthy Mummy Pregnancy Smoothies contain protein, carbohydrates, fibre, the vitamins and minerals needed in pregnancy, and have less than 1g of saturated fat per serve. They are free from fructose and sucrose and only contain 2.6g of sugar per serve (the same quantity of apple provides approximately 3g of sugar). If you are concerned about the management of your gestational diabetes you should get in touch with your healthcare practitioner or a diabetes educator who can provide expert advice.

Q: CAN I GET TOO MANY NUTRIENTS IF I'M HAVING SMOOTHIES AS WELL AS PREGNANCY SUPPLEMENTS?

A: No. The smoothies have been designed so that you can safely consume them in conjunction with a prenatal vitamin if you so choose. The vitamins and minerals provided are far less than the maximum level of intake stated by the National Health and Medical Research Council. As such, you will not go over the maximum level of intake by drinking the smoothie while taking a prenatal supplement.
Disclaimer: Always speak to your doctor before changing your diet, taking any supplements or undertaking any exercise program during pregnancy. The information on this site is for reference only and is not medical advice and should not be treated as such, and is not intended in any way as a substitute for professional medical advice.
Our plans promote a healthy weight gain in pregnancy to benefit the mother & baby, and you can read more on this here
Grab Your FREE Healthy Pregnancy Eating & Exercise Plan Sampler
The Healthy Pregnancy Eating & Exercise Plan eBook provides an easy how-to guide for your healthiest pregnancy, with diet and exercise advice, tips on what and how much to eat, and how to deal with some of the potential challenges of pregnancy.
This Sneak Peek edition shares 5 fabulous recipes, understanding weight gain in pregnancy, tips and information and covers frequently asked questions!