Hi all,
I have had a fun filled week! We spent most of the time enjoying the theme parks here on the coast and enjoying walks along the beach and in the air-con at the shopping centres before the mad Christmas rush begins and did a hill walk before enjoying Christmas carols!!
I have tried a few different smoothie combinations (don't they look delicious) and have started creating recipes from the HM books, my fav this week is the Risotto Balls which I modified into a gluten free- slice.
Now let's get into my post and an update on my 9 kg weight loss using The Healthy Mummy products!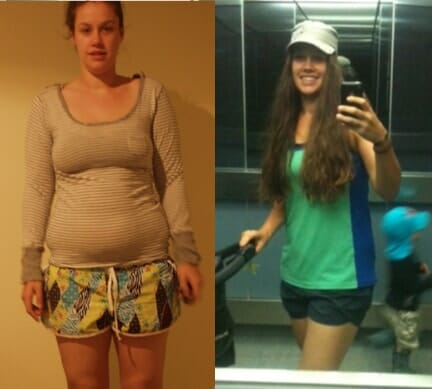 The case of the 'Sugar Pimples'
I don't know about you, but once I get the taste of sugar or processed foods I start to crave them, and I mean absolutely crave! I would search through every shelf in my pantry in order to find something naughty, and have even (on a few occasions) driven to the shops just to pick up some chips and chocolate! I turned into this 'naughty food hunter', I wasn't satisfied, I wasn't full, I just wanted more and more and more, yet at the same time nothing was tasty, I couldn't sleep, I was restless and overall I was not feeling good about myself!
I've been suffering from what I like to call the case of the 'Sugar Pimples'. Before baby I always used to have blemishes and acne here and there. Basically when baby was about 6 months old I decided I needed to stop eating so many processed foods and started cooking from scratch where possible! This is when I noticed my face clear up, so I realised then that my food intake was playing a major role in my body's appearance! Have you noticed your body change after eating something??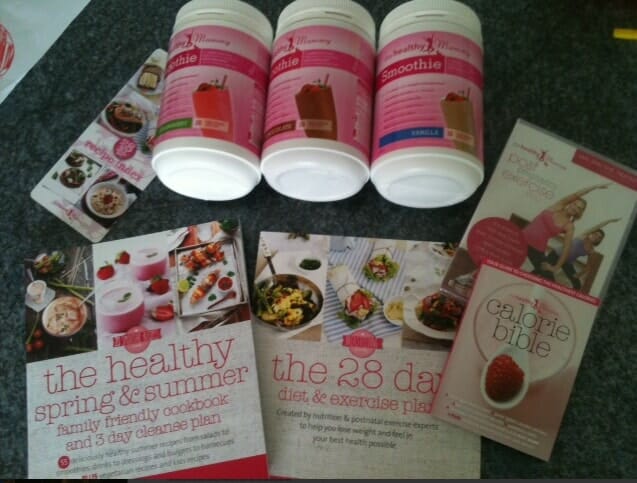 If unhealthy options were becoming noticeable on my face then I wonder what it is doing inside my body?? I am determined to keep my face as clear as possible and have really been watching my food since starting with The Healthy Mummy, I admit there are times when I do get take out or have a bit too much cake. And boy does my body let me know I shouldn't've made those deicisons!
So… not surprisingly when I saw my face changing this week I know I must've indulged to much last week. From my own calculations it takes about 3-5 days for my face to play up after eating badly. For me, a clear face means I have been choosing good food options and I am in a happy mood. On the other hand, indulging too much leads to my moods going crazy and causes my face to break out! This week I knew my face would only get worse if I kept up with my bad decisions, so I focused on altering my thoughts and working on how to change this pattern. It worked out well as a couple days ago Healthy Mummy posted tips to beat sugar cravings– which confirmed to me I am on the right track with what I am doing to beat my own cravings! I have a couple additional tips on what I do to eliminate cravings!
Water: Sometimes when I think I am hungry I move between the pantry and the fridge like an animal looking for food. My brain is telling my I'm starving but at the same time I am not wanting to eat anything! In times like this I decided to drink water. Anything from a few sips to whole 600ml bottle. It not only keeps me distracted for a little bit, but it gives me time to work to if I am actually hungry- or if I am bored?
Cucumber and Apple: To me there is nothing more refreshing than a bowl of cucumber and green apples. Cucumbers are mainly water and contain various nutrients and low calorie content, and apples contain fibre (taken from Healthy Spring & Summer book). And they both can sometimes have a slightly sweet taste which satisfies my tastebuds that are wanting sugar!
Walk to the Playground: On times I don't trust myself in the house I decide to take toddler for a long walk to the playground. I would normally take a couple carrots and green beans for snacks, my keys, phone, water and my bus card on the off chance it rains and we need to catch the bus home! I don't take my wallet! When I am craving I know I would buy anything naughty I could get my hands on, so no money is taken with me. Sounds silly but it is the only thing for me to stop me making a silly food purchase.
As suggested in the 'How to beat sugar cravings post' I will be doing a clear out of my pantry, and including more carb meals into my diets- using the recipes from the HM books. On times I do want sugar I will try the healthy combination idea i.e fruit dipped in chocolate! This might be just what I need to get down to my goal.
Oh and  P.S if you are on instagram, this month we are using #decmotivatingmum to upload extra pics of our days meals and activities so feel free to have a look and join in!!
GET YOUR 10% DISCOUNT
If you are ready to lose weight then The Healthy Mummy plans offer a healthy and safe exercise and diet plans that are safe if you are breastfeeding and you can use code LOYALTY for a 10% DISCOUNT at the checkout.
Plus we have Cookbooks, Calorie Bibles, Exercise DVD's, Meal Replacement Smoothies and Our 28 Day Plan in our shop.