If you have this personality type, you're more likely to gain weight!
Struggling to lose weight? It may not all be down to your metabolism or diet – but your personality!
Yep! Scientists now claim if you hate planning, feel restless and just go with your first thought then you may be more susceptible to weight gain. Yikes!
But fear not! If you have these characteristics, you're not doomed to a lifetime of plus-sized clothes and diet shakes, there are things you can do to get your body in shape (including The Healthy Mummy's 28 Day Weight Loss Challenge).
Your impulsive personality could be making you gain weight!
Recent research from Nutrients has found that people with a more impulsive personality are more likely to have a higher BMI.
Do you know what your BMI is? Use our BMI calculator to find out your BMI.
Researchers of the study defined impulsive as "a predisposition toward rapid, unplanned reactions to internal or external stimuli without regard to the negative consequences of these reactions to the impulsive individuals or to others." 
Over 500,000 people were surveyed and the impulsive ones were more likely to overeat and choose sweet or fatty foods, especially when they were feeling stressed or upset. However, people who were more self-aware chose healthier options.
While it was concluded that women were more impulsive than men, the link between impulsivity and weight status was stronger in men and as us ladies have a higher concern for our body shape and weight control compared to men, this was thought to be a reason why we inhibit impulsive behaviours towards food.
So what do you make of this? Do you reckon you're an impulsive person?
The Healthy Mummy's 28 Day Weight Loss Challenge is designed for all mums of all sizes! Unlike weight loss shakes and fad diets, our program is a whole lifestyle change and educates mums on what they should and should be eating – without having to cut out whole food groups.
The 28 Day Weight Loss Challenge has been able to help thousands of Australian mums lose weight and hit their goal size.
If you are feeling impulsive, join the 28 Day Weight Loss Challenge TODAY!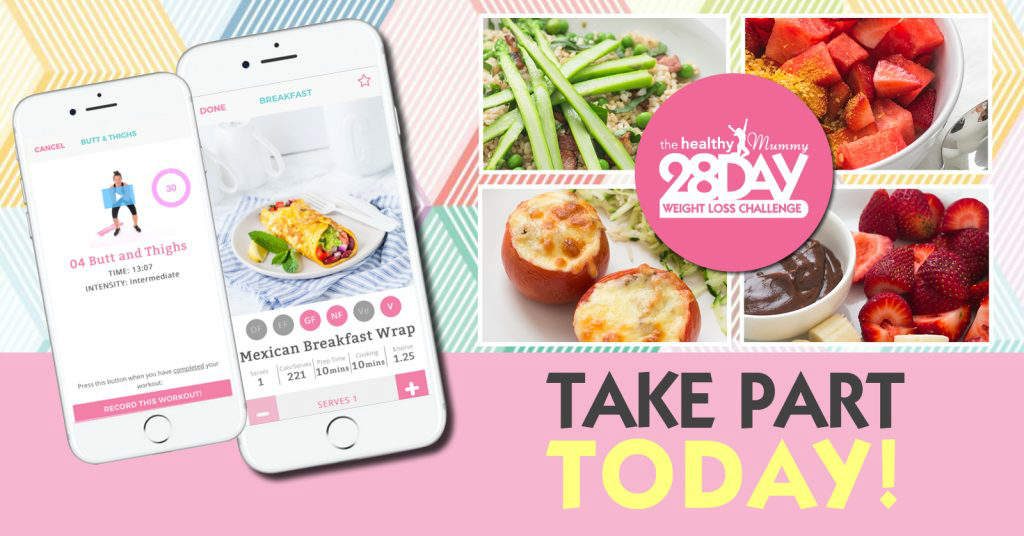 With more than 4,000 delicious (and healthy) recipes, 350 exercises & 24/7 support – the 28 Day Weight Loss Challenge is designed (and proven) to help busy mums like you lose weight!
To learn more and join the Challenge, click here!