Mum discovered 'indigestion' was rare form of pre-eclampsia
A Queensland-based mum thought she was suffering from indigestion. She had no idea her symptoms were something much more sinister.
Brodie Soster was 25 weeks pregnant when she decided to venture back to her hometown in New Zealand. However, her trip didn't go exactly how she planned it…
Read her story below…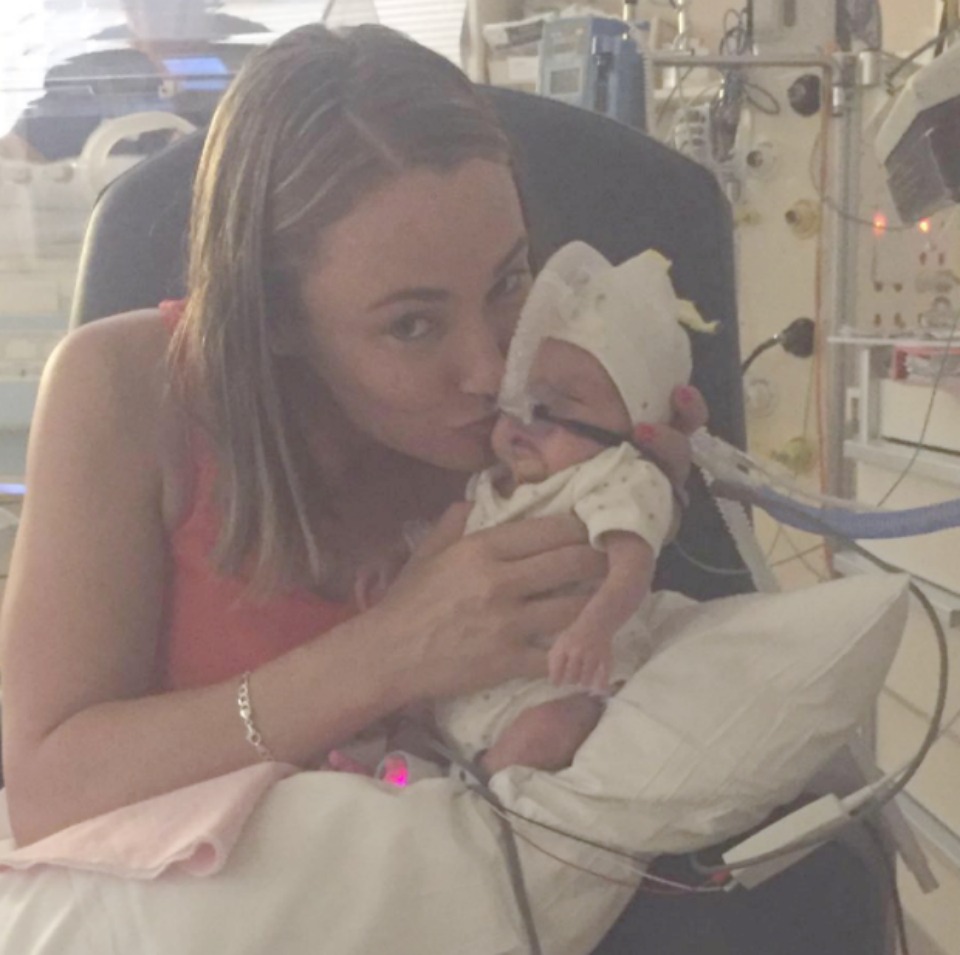 'Indigestion' turned out to be something worse for this mum
Brodie reveals that while packing her bags – she began to suffer from stomach pains. The mum admits, something just didn't feel right in her tummy.
"I started experiencing what I thought was digestive pains just before I left to go to New Zealand," she tells The Healthy Mummy.
"I had a check up with the midwife the day before I left, but I didn't mention the indigestion, and she didn't take a urine sample because I hadn't been unwell."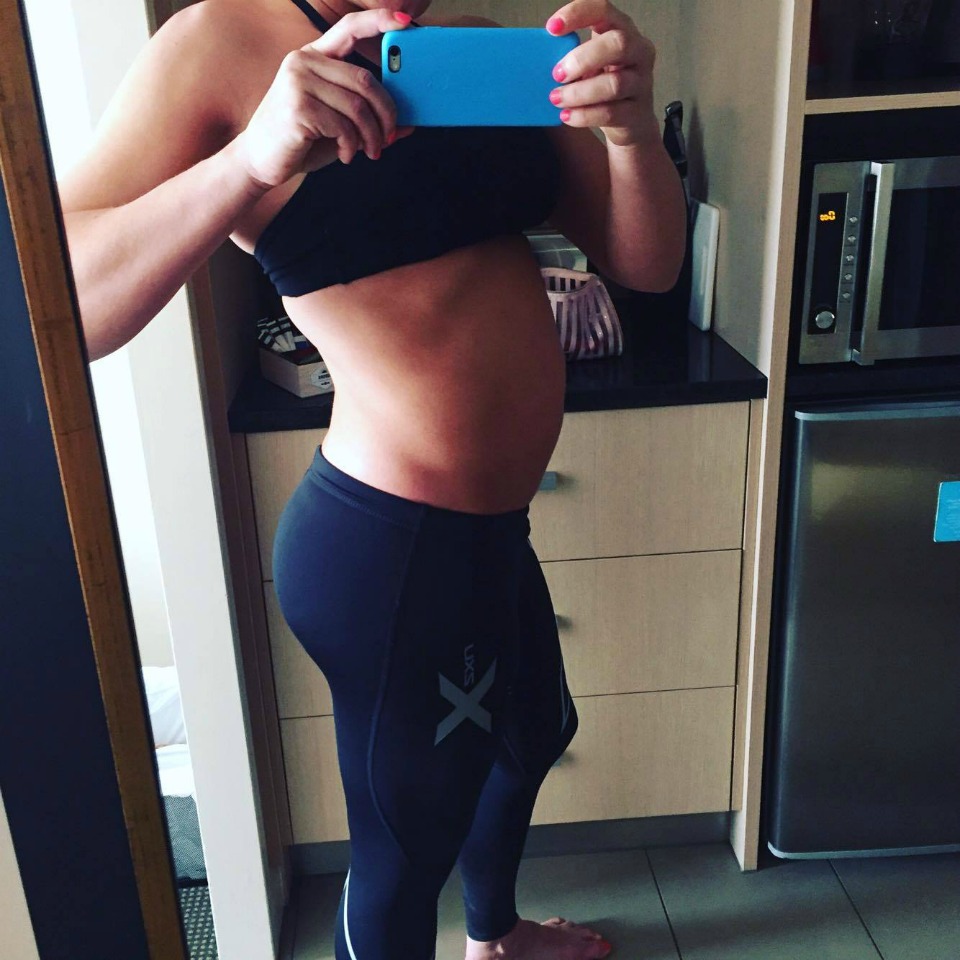 Brodie says that at the time she wondered if her bump was small for 25 weeks, and even mentioned this to the midwife.
"She said I was fine, so I left thinking everything was fine," says Brodie.
However, only three days after arriving in her hometown of Greymouth, Brodie says the pains in her abdomen started to become more severe.
"It was keeping me up at night and often making it hard for me to breathe. I thought it was heartburn at first. But on the third day I started getting severe pain in my left shoulder," Brodie says.
"It felt like I had injured it but it would come the same time as the upper abdomen pain."
Brodie went to the doctor, who tested her urine and blood pressure and then sent her to the hospital for a check-up.
"At this stage, I wasn't too concerned," says Brodie. "The word gallbladder got thrown around but blood tests showed that my liver was in distress."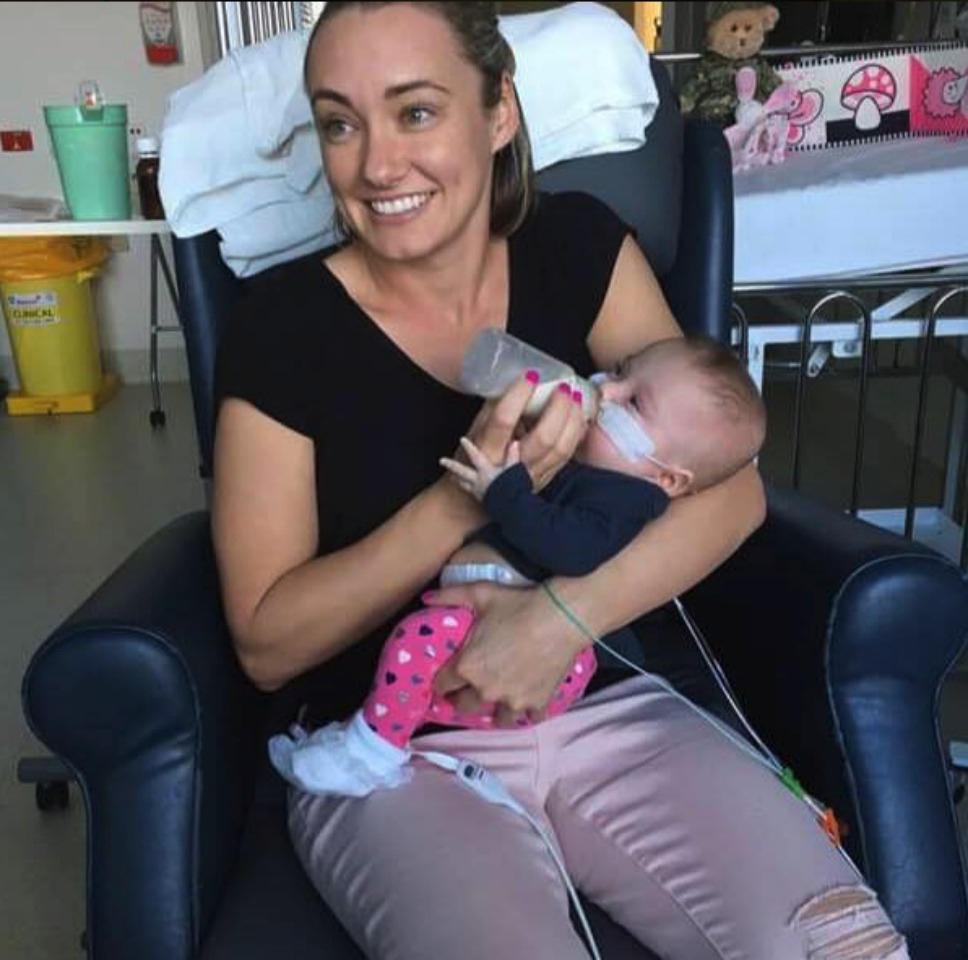 Brodie was airlifted to Christchurch, 243km away, and doctors confirmed she had developed HELLP Syndrome – a rare type of pre-eclampsia.
"HELLP Syndrome is a life-threatening pregnancy complication usually considered to be a variant of pre-eclampsia," says the Pre-eclampsia Foundation.
"Both conditions usually occur during the later stages of pregnancy, or sometimes after childbirth."
'My placenta was poisoning me and my baby'
But this wasn't the worst of it – Brodie had a scan which confirmed that her baby hadn't been growing for over two weeks!
"My placenta wasn't supplying enough blood to her and my liver was in severe stress," says Brodie.
"My placenta was poisoning me and my baby and she needed to come out before we both died. If I had left it any longer to go to the doctor, we would've been dead in days."
Brodie says she went into shock: "Why me? Why my baby?"
Brodie was put on steroids to help her baby's lungs, but her blood platelets were dangerously low and she had a c-section to have her baby removed.
The surgery was a success and Billie was born at 25 weeks gestation, weighing 510g. For the first three weeks of her life she was too small and delicate to be held, says Brodie.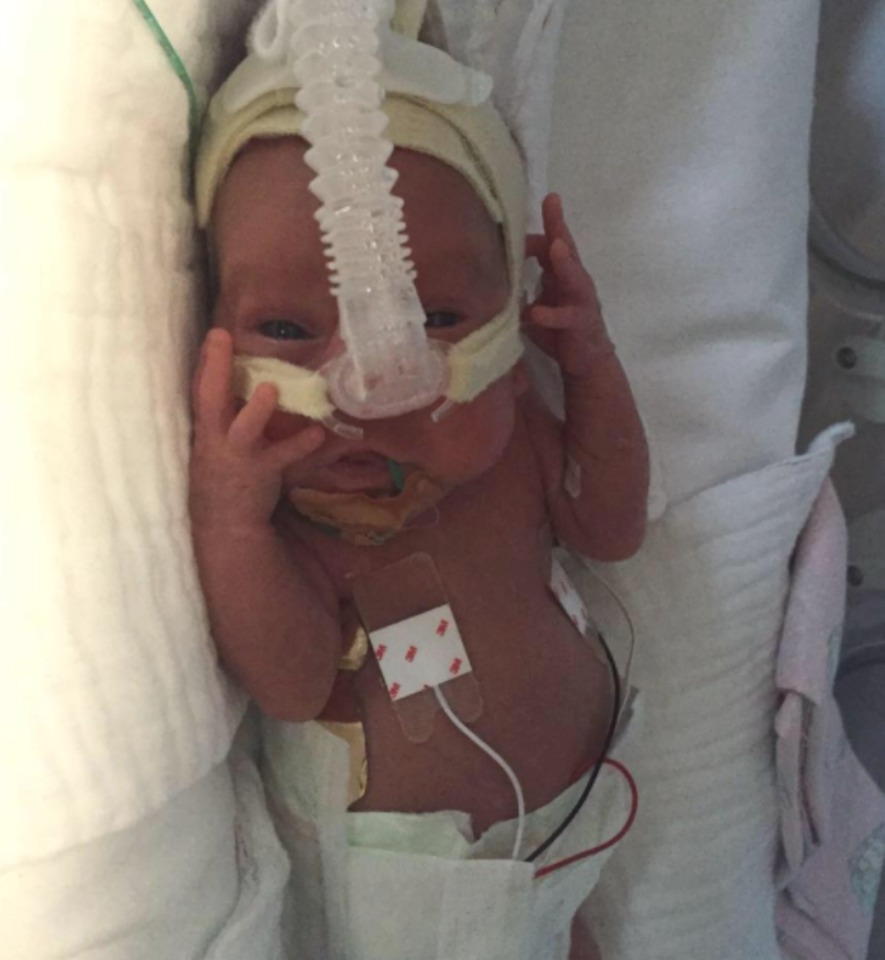 Billie had eight blood transfusions and two course of steroids to help save her life.
Billie spent 197 days in New Zealand before she was flown to Brisbane Hospital, where she has spent 211 days.
While Brodie is feeling better herself, doctors have told her that she has a 50 per cent chance of developing HELLP Syndrome in any future pregnancies.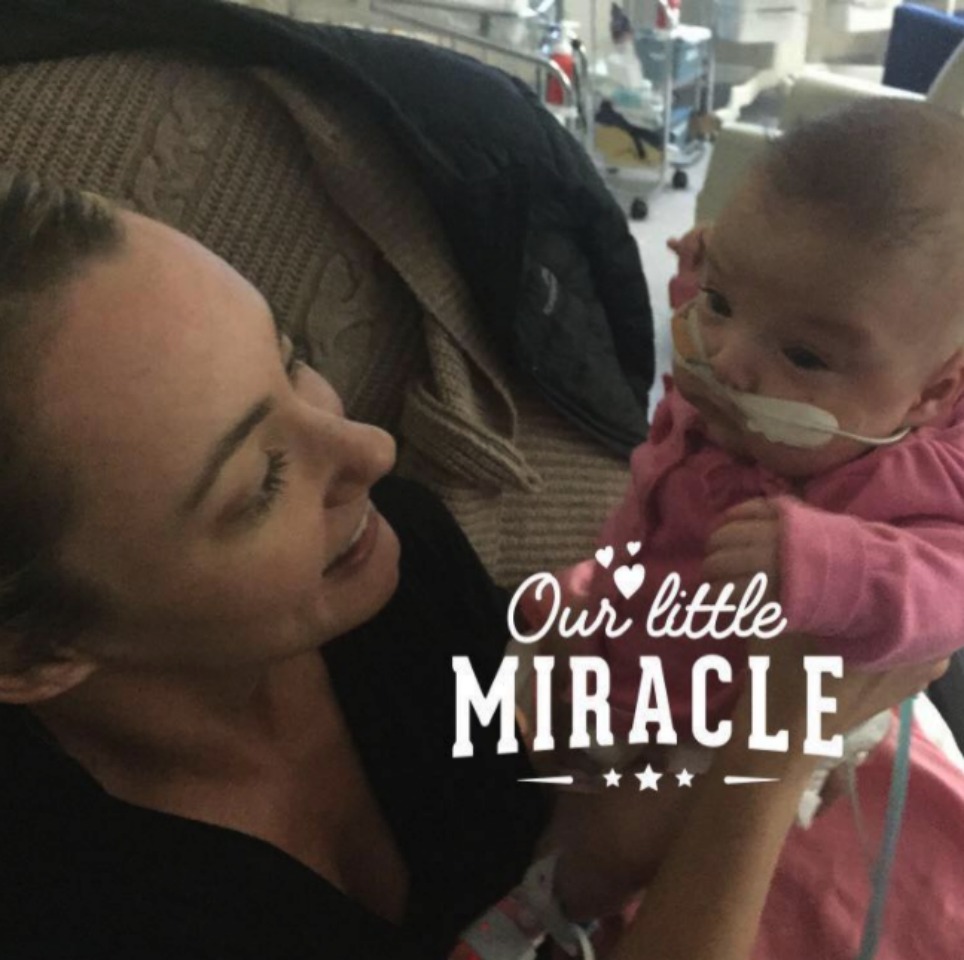 Brodie and Billie were eventually able to go home when Billie was seven and a half months old, attached to a feeding tube and oxygen tank. When Billie was 391 days old, doctors finally took her off the oxygen, and she still has a feeding tube.
"I'm so grateful to the doctor in New Zealand who realised I didn't have indigestion," says Brodie. "This doctor saved mine and my baby's lives."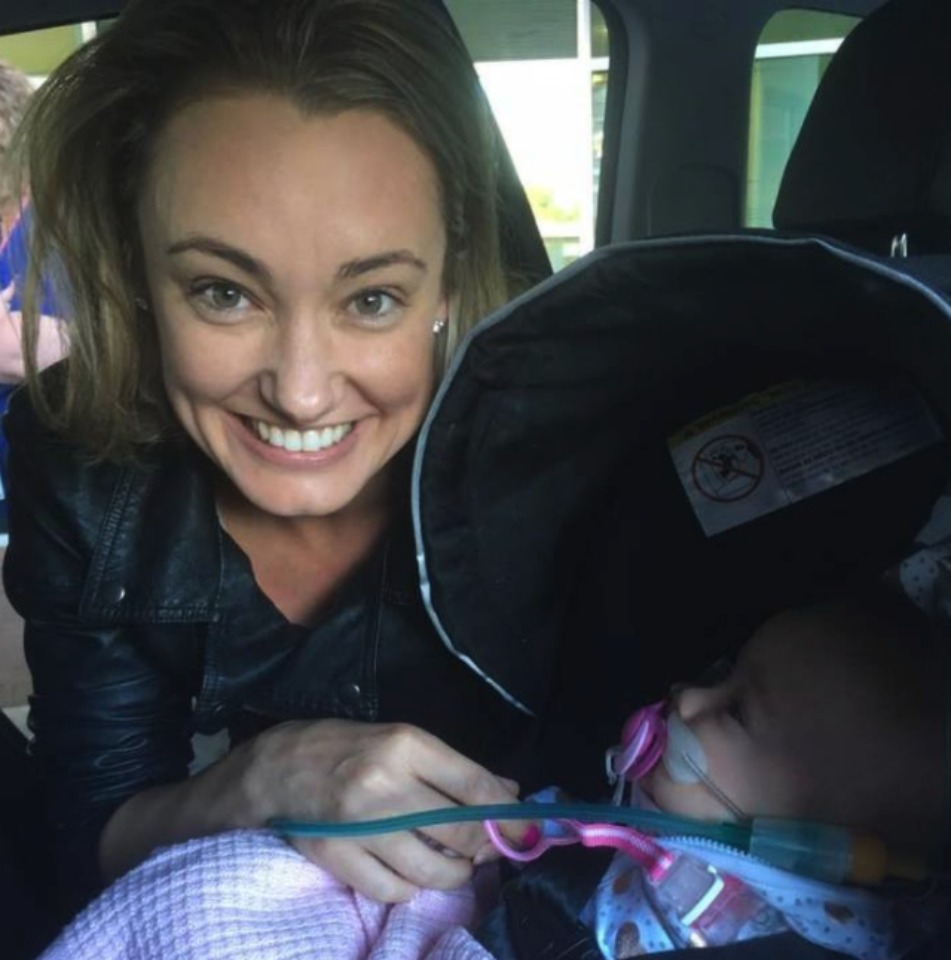 What is HELLP Syndrome?
HELLP Syndrome is a serious complication of pre-eclampsia involving a combination of liver and blood disorder, and it has the physical symptoms of pre-eclampsia, such as high blood pressure and swelling. Women with HELLP may also experience headaches, bleeding, vomiting, indigestion pain and abdominal or chest pain as well as problems with the liver, says the Health Line.
However, this is not always the case, and this can make diagnosis more difficult at times.
"HELLP Syndrome = H which stands for hemolysis, which in other words means the breaking down of red blood cells, EL stands for elevated liver enzymes, LP stands for low platelet count," says Born Online co-founder and midwife Zoe Ryan.
"It is a very serious pregnancy condition that is life threatening to mother and baby. It often presents itself with a woman complaining of right upper abdominal pain, high blood pressure, protein in the urine, headaches and visual disturbances. The main difference between HELLP Syndrome and pre-eclampsia is the blood results.
"If you ever have any of these symptoms, don't you worry about what it could be, just get yourself to the hospital to be checked by the midwives and obstetricians. They will run all the tests possible to confirm what pregnancy complication you may have, if any, and treat accordingly.
"The only treatment for HELLP Syndrome is to deliver the baby. Unfortunately it is such a serious pregnancy complication that there is no room to try other treatments. You may be started on blood pressure medication to bring your blood pressure down however if your blood results are abnormal and you have been diagnosed with HELLP Syndrome you will be meeting your baby sooner rather then later."
For more information on HELLP and pre-eclampsia, click here.
Join our New Mums Facebook Support Group
If you recently gave birth and or a new mum who would LOVE to connect with other new mums about all things baby health, losing the baby weight, becoming active after baby and staying on top of your health – be sure to check out our NEW MUMS FACEBOOK SUPPORT GROUP.
The Healthy Mummy has multiple private and JUDGEMENT-FREE groups you can access (for free) and exchange tips, tricks and experiences with other new mums.
It's also a great place to get access to (and share) family-friendly recipes and Healthy Mummy Smoothie creations (which are known to help boost breast milk supply and compliment healthy nutritional intake while breastfeeding).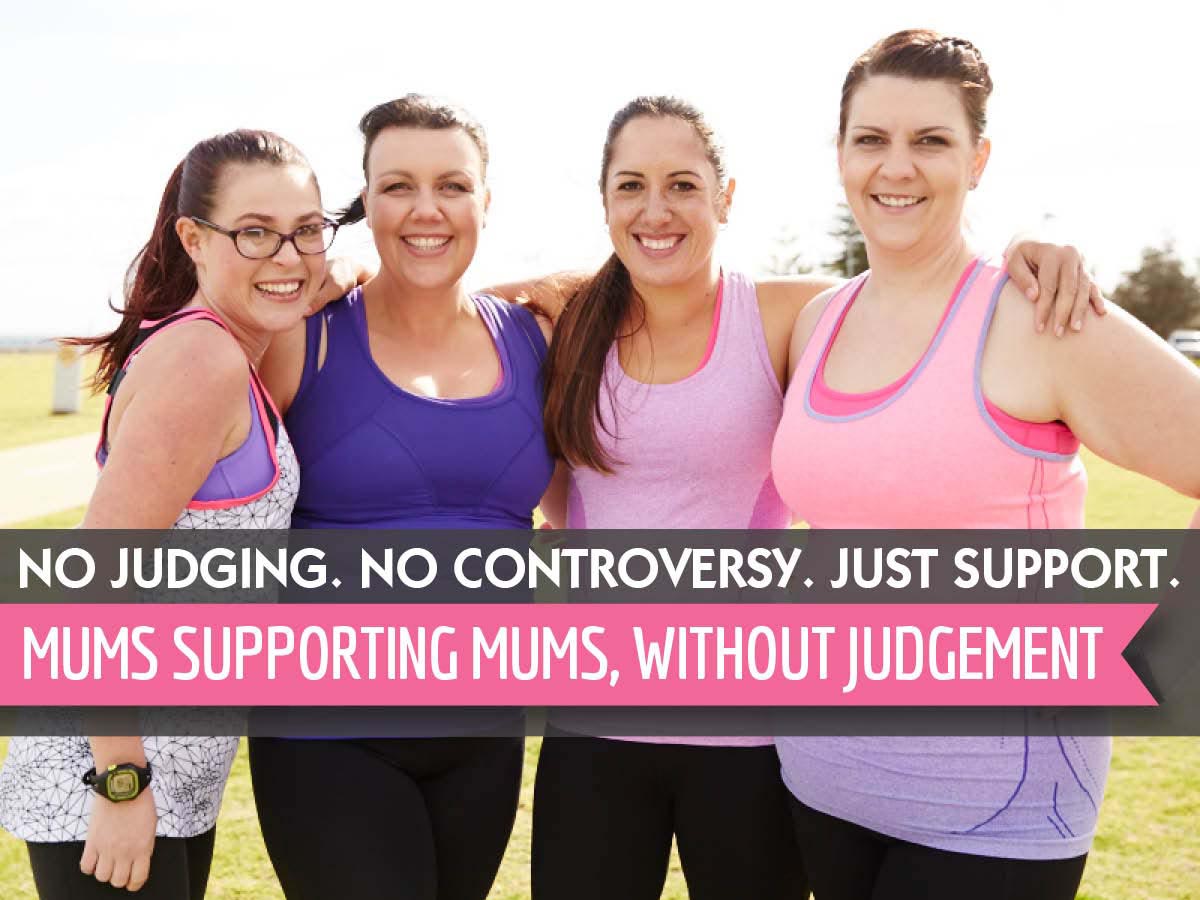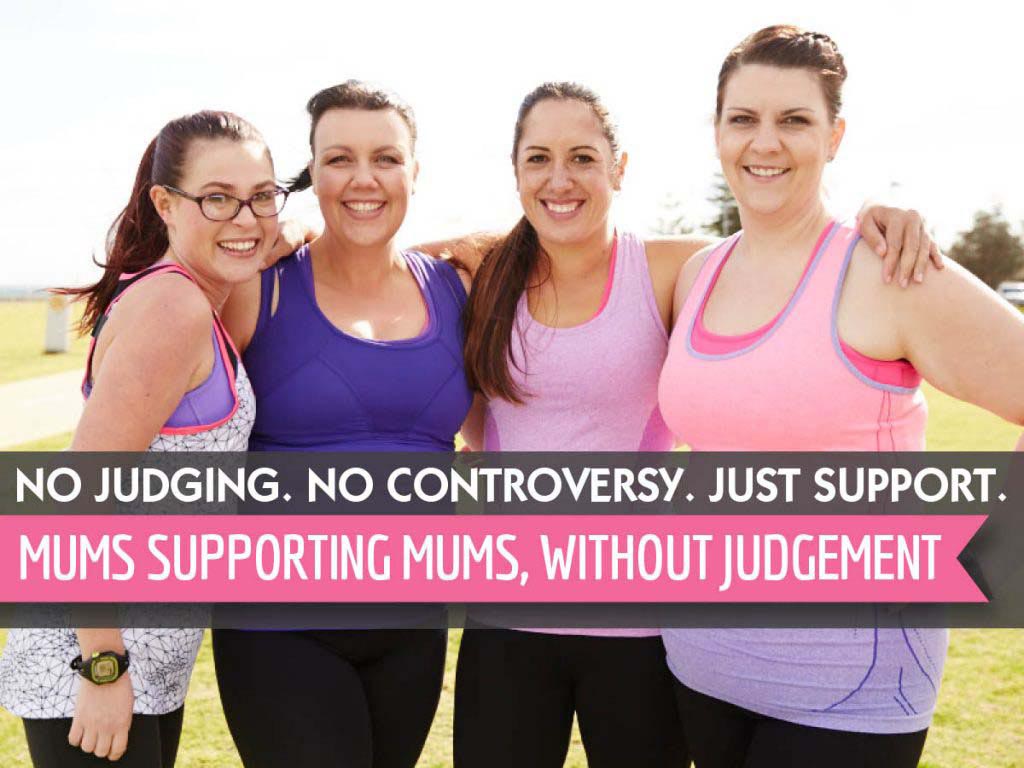 You can learn more about our other Private Facebook Support Groups and Facebook Pages to follow HERE.