Popular baby skincare brand being fined by ACCC for misleading 'organic' claims
Gaia Skin Naturals has been fined for making misleading claims that its products are organic.
Three products of the brand including, Natural Baby bath and body wash, their baby shampoo and their baby moisturiser have been described as 'pure, natural and organic', BUT the products contain two synthetic chemical preservatives.
Gaia Skin Naturals has paid $37,800 fine issued by Australian Competition and Consumer Commission (ACCC) over the alleged false or misleading claim.
Gaia Skin Naturals being fined for misleading consumers
In Australia the laws to label your product as 'organic' are cloudy. You don't need to have organic certification however the product DOES need to back that label up.
"Organic is a premium claim, designed to tell consumers 'this is organic', and often attracts a premium price. We were concerned that the use of the word organic says to a consumer, at a minimum, this is an organic product and this doesn't contain any chemicals. 
"In these products, there were a couple of synthetic chemicals, and that is sufficient to say this representation is misleading," ACCC Commissioner Sarah Court said.
Similar to food labels, if a brand says organic and natural, it may not actually mean that. If a brand has been certified organic and has a little symbol that declares this, then it is just a descriptive word used for a marketing ploy.
See how to decipher food labels here.
Where is Gaia Skin Naturals sold?
Coles supermarkets
Chemist Warehouse
Priceline
Terry White Chemists
The twosynthetic chemicals found in the products under fire are preservatives sodium hydroxymethyl glycinate and phenoxyethanol, which the SMH reported are considered safe and commonly used in cosmetics and skin care products.
This means the fine issued to the brand are not because the products are deemed 'unsafe', it is because the the label is misleading to consumers.
"Companies that want to use descriptors like organic or free-range need to make sure their products generally conform to what consumers understand that to mean. We think to consumers that means it doesn't contain synthetic chemicals," Ms Court said.
Taking care of your little ones also involves the food you plan to give them. Why not try our Breastfeeding friendly cookbook? Filled with plenty of healthy, nutritious food for you and ultimately your baby.
Breastfeeding Friendly eBook
We've put together this Breastfeeding Friendly Cookbook to provide you with information about breastfeeding in general, getting started and overcoming common issues as well as learning what foods to include and sometimes to avoid in your breastfeeding diet.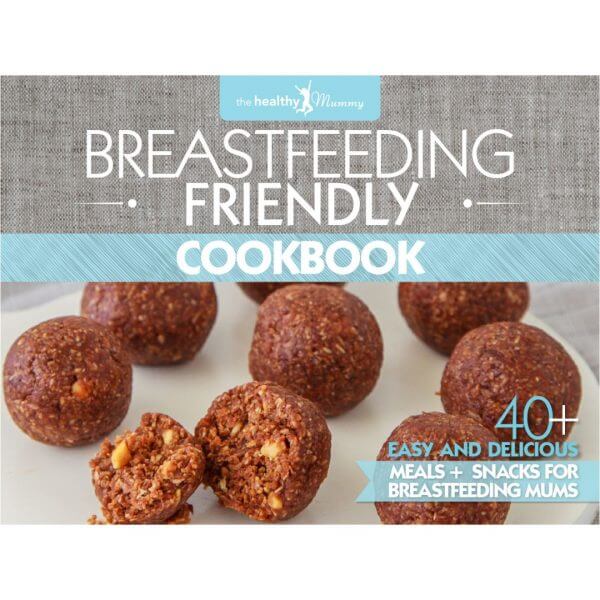 The meals included are not only healthy and perfect for breastfeeding mums, they're also quick and easy to prepare and get onto the table.
Order yours HERE.