Post Natal Depression – What To Look For & How To Get Help
Pregnancy and childbirth can be a difficult time as there are so many changes happening to your body and to your lifestyle. Ali Pickles, Registered Midwife from The Healthy Mummy Pregnancy team, shares some information about post natal depression.
Pregnancy and childbirth can be a difficult time as there are so many changes happening to your body and to your lifestyle. Ali Pickles, Registered Midwife from The Healthy Mummy Pregnancy team, shares some information about post natal depression and what to look for and how to seek help and support if you need it: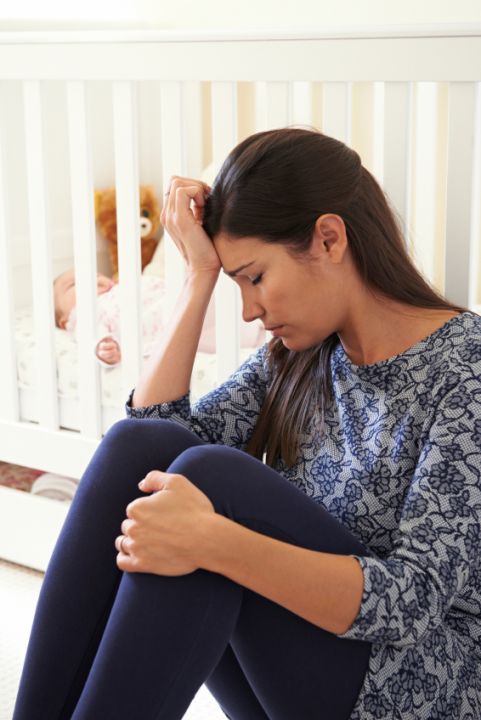 Peripartum depression (PPD) (also called antenatal and postnatal depression PND) is a serious issue facing pregnant and postnatal women.
It can be characterised by symptoms such as crying for no particular reason, low mood, inability to cope, difficulty sleeping, difficulties bonding with the baby or with relationships, low energy levels, withdrawal, low appetite, and feelings of guilt.
Although these symptoms are common with new parenthood, the seriousness of the duration of symptoms is most important. 15% of mothers are affected by PND, which can also affect fathers.
Parents displaying three or more of the above symptoms should be considered to have depression. PND is a serious but common health issue and is the leading contributor to global disease.
PND is said to be caused by hormonal factors however 50% of women who have a history of anxiety and depression will be diagnosed with PND. Other triggers can be stressful events occurring in life such as moving house, financial problems and relationship issues.
Three out of five women who have PND do not seek help as they feel they will 'get over it' or the embarrassment and stigma associated with it prevents them from speaking to anyone about their feelings. Many blame the 'Baby Blues' or have a fear of being labelled and un-necessarily medicated. The statistics are the same for women who have a vaginal birth or caesarean.
What to do if you think you have PND/PPD?
Speak to your Doctor, Health Nurse, Midwife.
They may ask you a questionnaire called the Edinburgh Postnatal Screen (EPDS).
The EPDS assesses for mental health difficulties and is endorsed by Beyond Blue. The EPDS is a 10-item questionnaire that can be useful to detect the debilitating illness that is PND.
Tiredness and exhaustion is a significant symptom of PND. Although this is a normal occurrence after having a baby it is when it becomes a problem to your daily life that you may need to seek assistance. Having a new baby can be a huge shock to new parents as they learn how to function on less sleep due to night feeds and general normal unsettledness of a baby. Having a young baby who has sleep difficulties and crying problems can exacerbate this. It is important to differentiate between what are normal postnatal feelings and behaviours, versus development and early detection of PND.
Treatment & Support
Early treatment has been found to make recovery quicker, ultimately decreasing the negative effect on the family.
Women need to be made aware of all treatment options available to them. Counselling and Psychotherapy (talking therapy) can be considered to be a first line treatment for mild to moderate cases.
The first line of support for women after speaking to their midwife or doctor is getting a referral for professional help. Women need to have lots of support. For severe cases of PND women should be referred to an inpatient mother baby unit.
The importance of family support needs to be encouraged. If women do not have sufficient family support then they need to be encouraged to join a group with other peers. It can be important for first time mothers to join mothers' groups and the benefit women gain from discussing the realities of first time motherhood. It can also provide a basis for early detection of PND.
Postnatal and Antenatal Depression Association (PANDA) can be a beneficial support as they have a list of Parenting Groups that provide playgroups for mothers with Perinatal Depression. This can offer structured support with other women in a similar situation.
Men Can Have Postnatal Depression Too
Up to 50% of fathers who have wives with PND also develop a degree of PND.
Allowing husbands to be a part of the mother's treatment and finding out if there are other ways he can support her and the children is important.
Fathers suffer from PND in relation to feelings of guilt and anxiety because they recognise there is an issue but do not know how to provide support.
PND can also affect the children. Children can have behavioural problems and have an increased risk for developmental problems when their mothers suffer from PND.
Parents need to be encouraged to focus on their strengths in parenting to provide them with better self-esteem.
Support
PANDA www.panda.org.au 1300 726 306
Beyond Blue www.beyondblue.org.au 1300 224 636
Kylie Brown, wife of AFL football legend Jonathan Brown, publicly spoke about her struggle with postnatal depression. After the traumatic birth of her daughter, her fairytale dream of motherhood was not what she had imagined.
She struggled to bond with her daughter and it was 18 months before she was diagnosed with PND. She didn't have the classical symptoms. Doctors and medical professionals performed an array of medical tests and complimentary therapies before they realised what was happening for Kylie.
Initially anxiety related to PND was the cause. She had bouts of dizziness, which she describes as her brain being so exhausted from holding everything in, and bottling all her feelings. She felt at times she was losing her mind. After finally being treated with antidepressants she realised that she had PND.
Kylie has bravely blogged her experience with PND in a blog (thegoodthebadtheunspoken.com) aiming at helping other women struggling with motherhood.
References
American Psychiatric Association, 2013; (Guille et al., 2013).
Beyond Blue; (Guille et al., 2013; Lancet, 2012; Schaar, 2012).
(Austin et al., 2012; Barlow et al., 2007)
(Department of Education and Early Childhood Development (DEECD), 2009; World Health Organisation (WHO), 2014).
Ali Pickles, Registered Nurse & Midwife
Click here to visit our pregnancy products shop.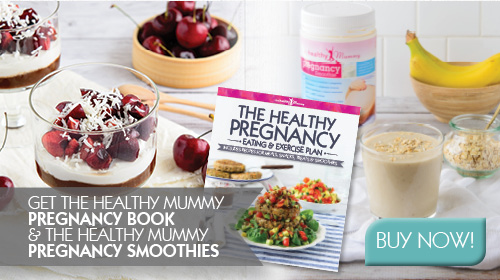 Disclaimer: Always speak to your doctor before changing your diet,taking any supplements or undertaking any exercise program in pregnancy. The information on this site is for reference only and is not medical advice and should not be treated as such, and is not intended in any way as a substitute for professional medical advice..
Our plans promote a health weight gain in pregnancy to benefit the mother & baby and you can read more on this here 
The owners of The Healthy Mummy do not make any representations or warranties, express or implied and shall have no liability or responsibility to any person or entity with respect to any loss or damage caused or alleged to be caused directly or indirectly by the information contained herein and nothing in this disclaimer will limit or exclude any liability for death or personal injury resulting from negligence, limit or exclude any liability for fraud or fraudulent misrepresentation, limit any liabilities in any way that is not permitted under applicable law or exclude any liabilities that may not be excluded under applicable law.