While becoming a mum for the first time is an exciting journey, it's also a very daunting one. Not only are you suddenly responsible for someone else, but you've got a surge of hormones rushing through your body – and this can lead many mums to feel vulnerable and anxious.
Many new mums often admit to feeling alone or having dark thoughts, which unaddressed these thoughts can lead to postpartum anxiety or depression.
Illustrator Molly McIntyre along with the Postpartum Stress Center director and founder Karen Kleiman have highlighted these thoughts through a string of illustrations and comics to show new mums that they aren't alone in their thinking.

Artists illustrates thoughts new mums may have, but are too afraid to admit
The comic series portrays conversations that women who struggling with postnatal depression may be having, plus their unfiltered thoughts in the form of a thought bubble.
In one comic, a woman asks a new mum, "Don't you think this is best time of your life", and while the new mum replies, "Of course", her speech bubble shows her more honest thoughts and feelings.
"I think my baby would be better off without a mother," the comic shows her thinking. "I think I made a huge mistake."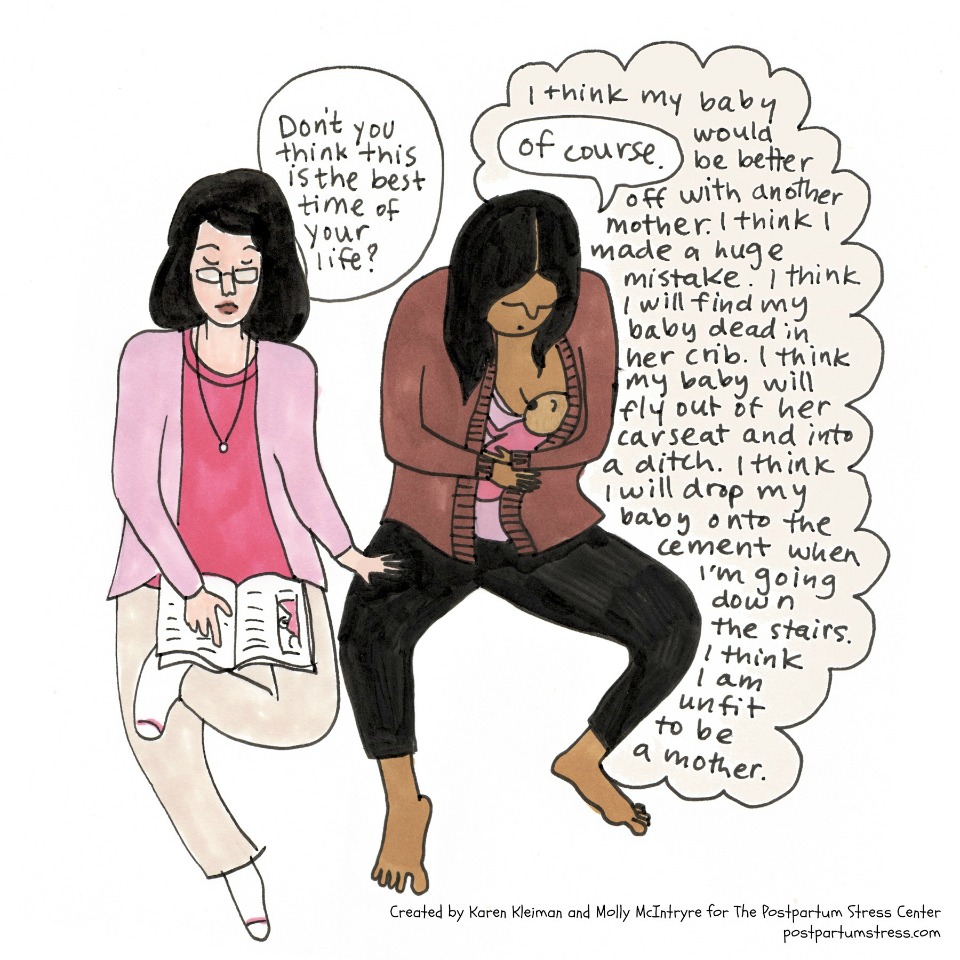 In another comic, a new mum can be seen shopping with her baby but her thought bubble shows her thinking, "If only the baby weren't here, I could return to my NORMAL life. No one would believe the things I'm thinking.
"If I tell anyone, surely they will take my baby away or lock me up. Or label me crazy and unfit to be a mother. No one can know. I cannot tell anyone."
We've been told that the comics have received a lot of positive feedback. It is hoped they will empower more new mums to open up to family and friends about how they are really feeling. 
"The comics were created to as a part of our #speakthesecret campaign to raise awareness and reduce stigma around new mothers expressing negative feelings/thoughts," The Postpartum Center tells The Healthy Mummy in a statement.
"It is a work in progress and hope to make them part of a book that Molly and Karen are putting together for new mums.
"The response to the campaign has been phenomenal. Women are anonymously posting their scary thoughts on our website and letting us know that the comics have been uniquely validating and relatable."

Seeking support for postnatal depression
According to Perinatal Anxiety & Depression Australia (PANDA), one in seven Aussie women suffers from postpartum depression and one in ten new fathers also experience postnatal depression.
If you or someone you know is struggling, we advise you to seek professional help.
PANDA National Helpline www.panda.org.au – 1300 726 306
You can also read this true story based on Healthy Mummy Community member's experience with postnatal depression. This is her journey – from symptoms, diagnosis and recovery. 
If you are looking for support from other new mums, who may be having the same anxieties – be sure to check out our NEW MUMS FACEBOOK SUPPORT GROUP.
The Healthy Mummy has multiple private and JUDGEMENT-FREE groups you can access (for free) and exchange tips, tricks and experiences with other new mums.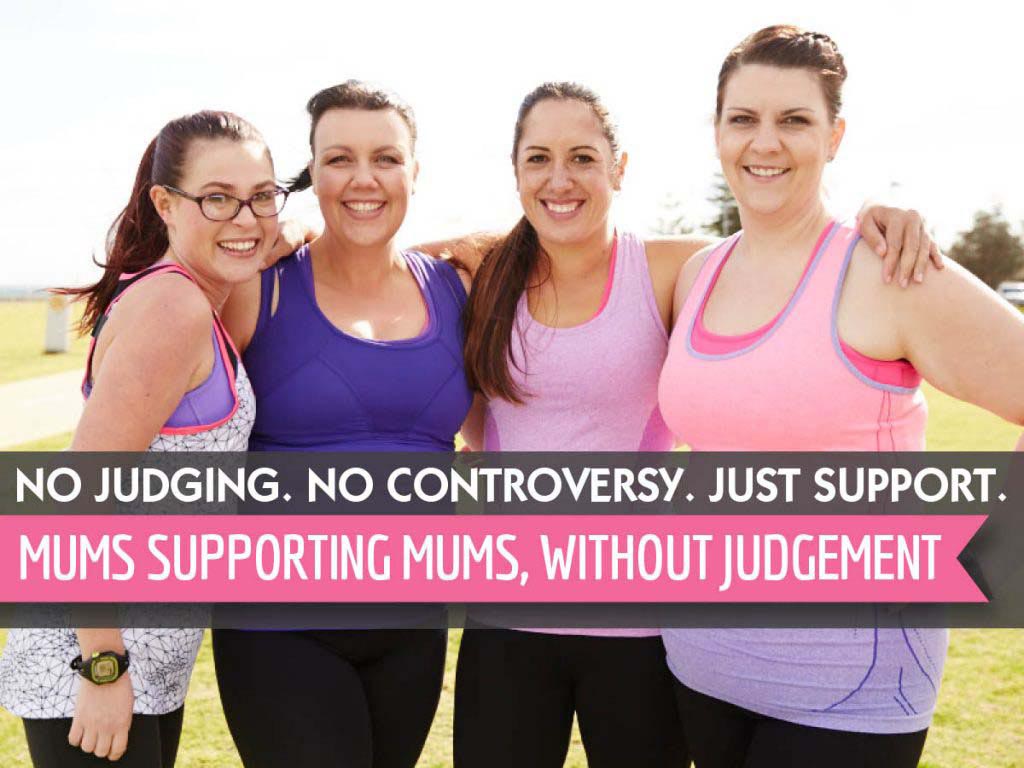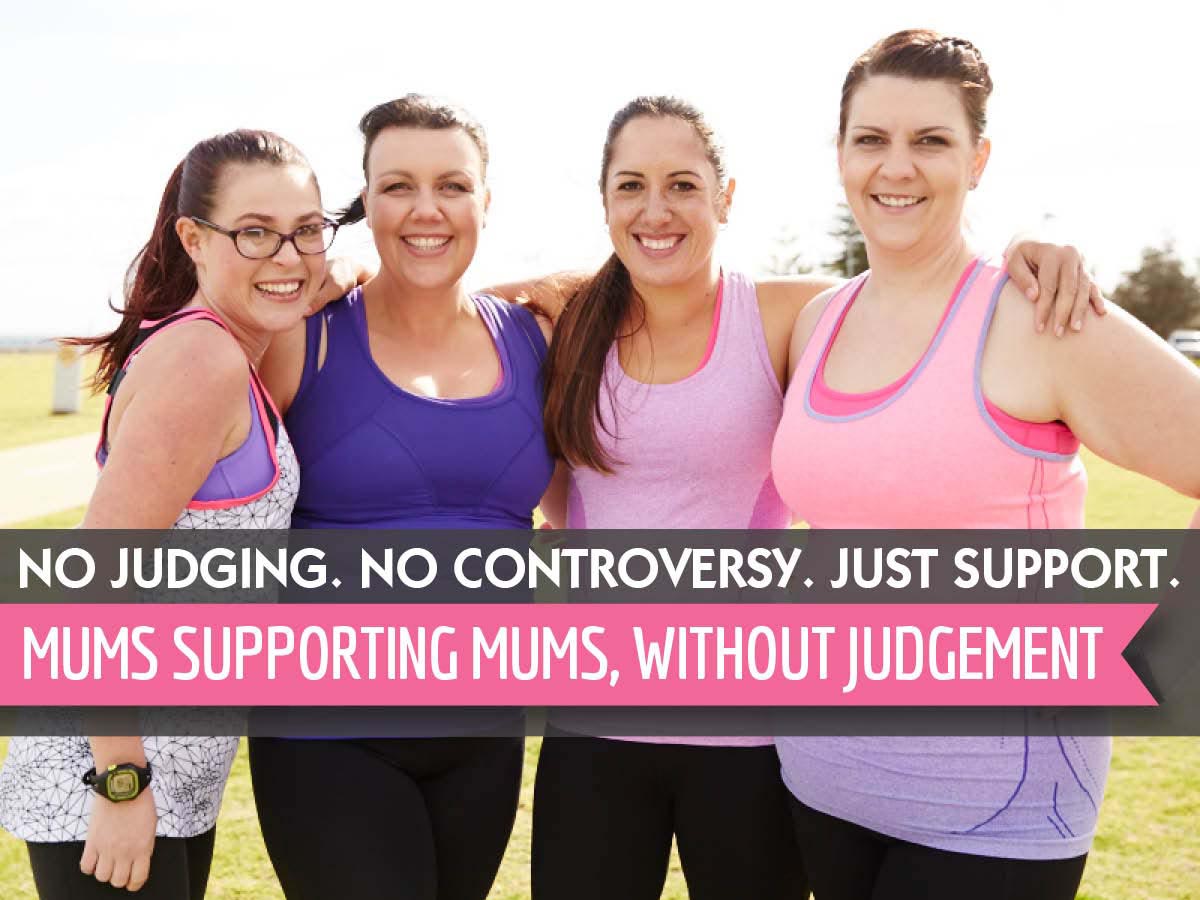 You can learn more about our other Private Facebook Support Groups and Facebook Pages to follow HERE.