A great way to follow a healthy pregnancy eating plan is to have lots of great healthy snack recipes suitable for pregnancy up your sleeve so you can choose something that's good for you and your baby whenever you feel peckish.
Eggs are an amazing, complete food that can be enjoyed in many ways. This recipe for egg salad cups, courtesy of Janet Cook, is a unique way of adding flavour and texture to this superfood.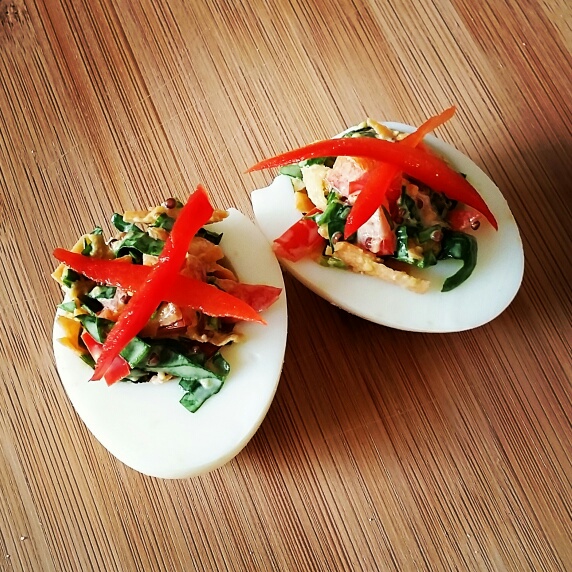 Protein is very important in pregnancy for cell growth, with women needing to consume an extra 10g per day. Just two serves of this tasty snack will provide this but will also keep your blood sugar stable and fill you up.
Any salad combination can be used- the options are endless! Don't throw away the egg yolks, they can be enjoyed as a separate snack, sprinkle over vegetables or spread over wholegrain toast.
Ingredients
4 boiled eggs, peeled
½ small carrot, peeled and grated
1 handful baby spinach leaves, finely chopped
2 inch strip red capsicum, finely chopped
1 tsp wholegrain mustard
2 tsp mayonnaise
Method
Slice boiled eggs in half and remove yolks.
Mix vegetables, mayonnaise and mustard in a small bowl. Spoon evenly into eggs and serve immediately or refrigerate for up to one day in an airtight container.
Serves 4.
181 kj/ 43cal per serve, Fat: 1.8g, Carbs: 0.7g, Protein: 6.4g
Check out our Healthy Pregnancy eBook!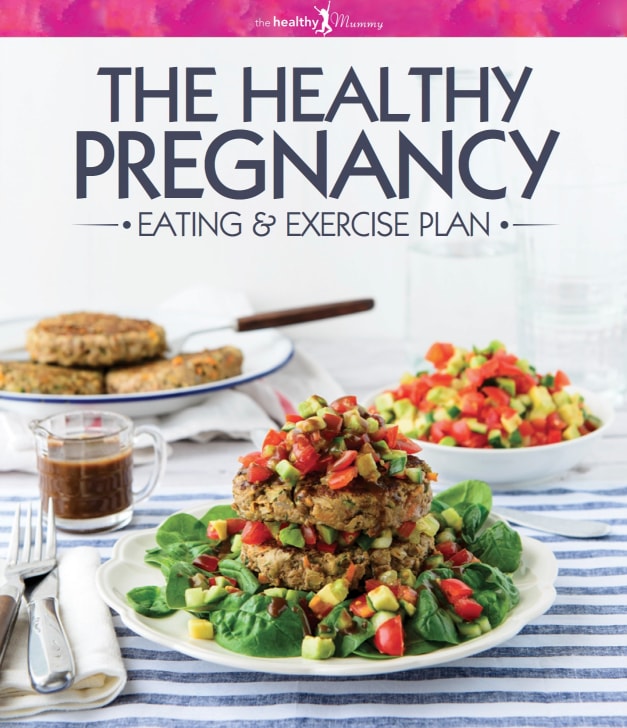 Want to try out some more pregnancy-friendly recipes?
The Healthy Pregnancy Eating & Exercise Plan provides an easy how-to guide for your healthiest pregnancy, with diet and exercise advice, and tips on what and how much to eat, and how to deal with some of the potential challenges of pregnancy. Another delicious salad recipe!
Get your copy here!