Pregnant mum opens up about suffering with pelvic girdle pain and how she eased symptoms
Symphysis Pubis Dysfunction (SPD), also known as pelvic girdle pain, is a pregnancy condition that affects approximately 1 in 300 women, and is often under diagnosed as some women tend to put it off as regular pregnancy pains.
Excessive weight gain during pregnancy can cause the condition to be much worse, if you have SPD in one pregnancy you are more likely to have it and worse in any proceeding pregnancy.
Stephanie Gourgon was one of these women, and she suffered with SPD twice, but was able to get down to a healthy weight during her second pregnancy and reduce the symptoms.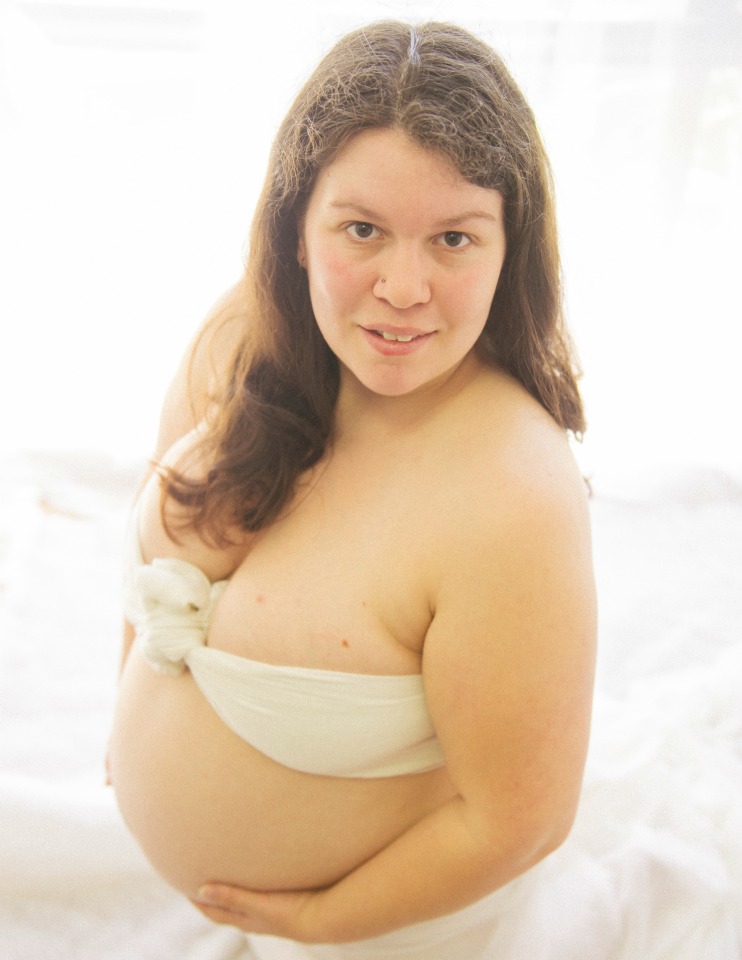 Pregnant mum opens up about suffering with pelvic girdle pain
The pelvis is mainly formed of two pubic bones that curve round to make a cradle shape. The pubic bones meet at the front of your pelvis.
At the joint's connection there is a dense network of tough tissues but during pregnancy, swelling and pain can make the this connection joint less stable, causing SPD.
Symptoms include:
Pain which can be described as burning, shooting, grinding or stabbing particularly in the pelvic region

Usually relieved by rest

Pain radiating to the back, abdomen, groin and legs

Clicking of the lower back, hip joints when changing position

Difficulty: walking, ascending or descending stairs, rising from a chair, weight bearing activities, standing on one leg, turning in bed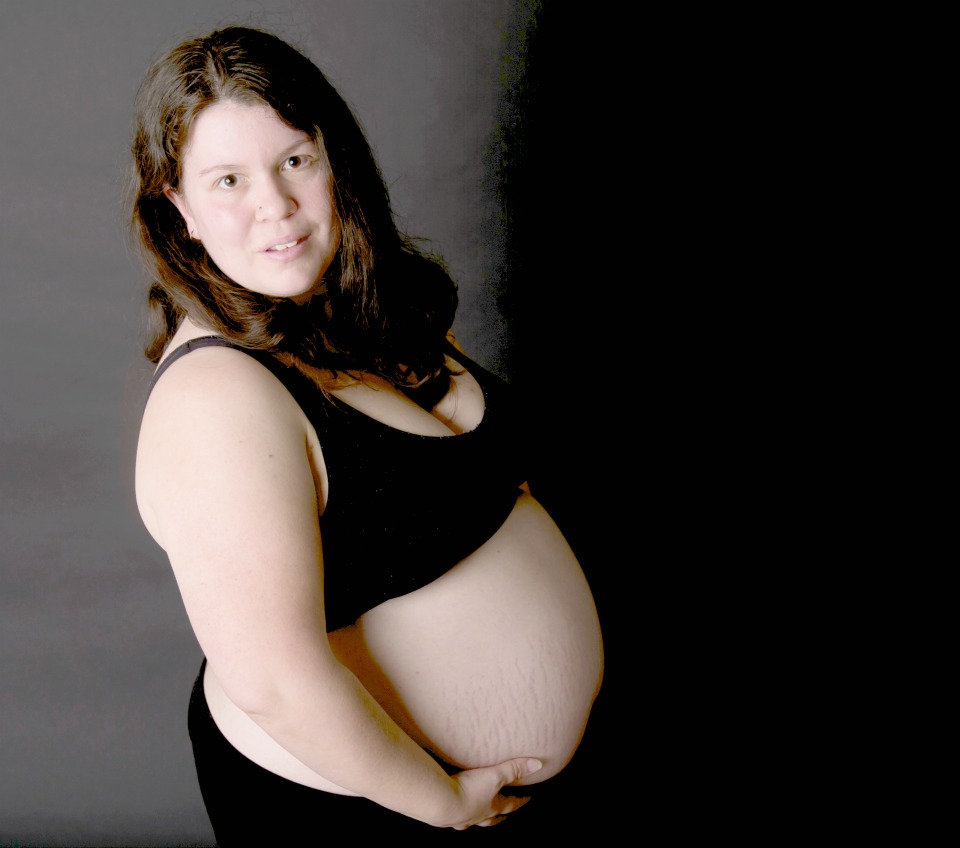 Stephanie says she suffered with SPD during two pregnancies and at times was unable to walk more than a couple of steps. She was told by doctors the extreme pain she suffered was due to the amount she had put on during pregnancy.
"I was pregnant twice and I had SPD twice. In my first pregnancy the SPD onset was around 20-25 weeks and it got really bad really quickly around 30 weeks pregnant I was unable to walk more than a couple steps due to to the extreme amount of pain I was in, the last week prior to my labour I was wheelchair bound," she says.
"I was induced at 38 weeks due to the pain. The doctors contributed my extreme pain to the excess of 30kg I gained in that pregnancy."
During Stephanie's second pregnancy, she had discovered The Healthy Mummy and was a 28 Day Weight Loss Challenge member.
"I had also bought the Healthy Pregnancy Book and Pregnancy Smoothie. I started at the same weight I was when I fell pregnant with my first," says Stephanie.
"My SPD the second time around onset was at around 15 weeks. This time however due to the tools I had I was able to keep the weight off and manage my SPD a lot better."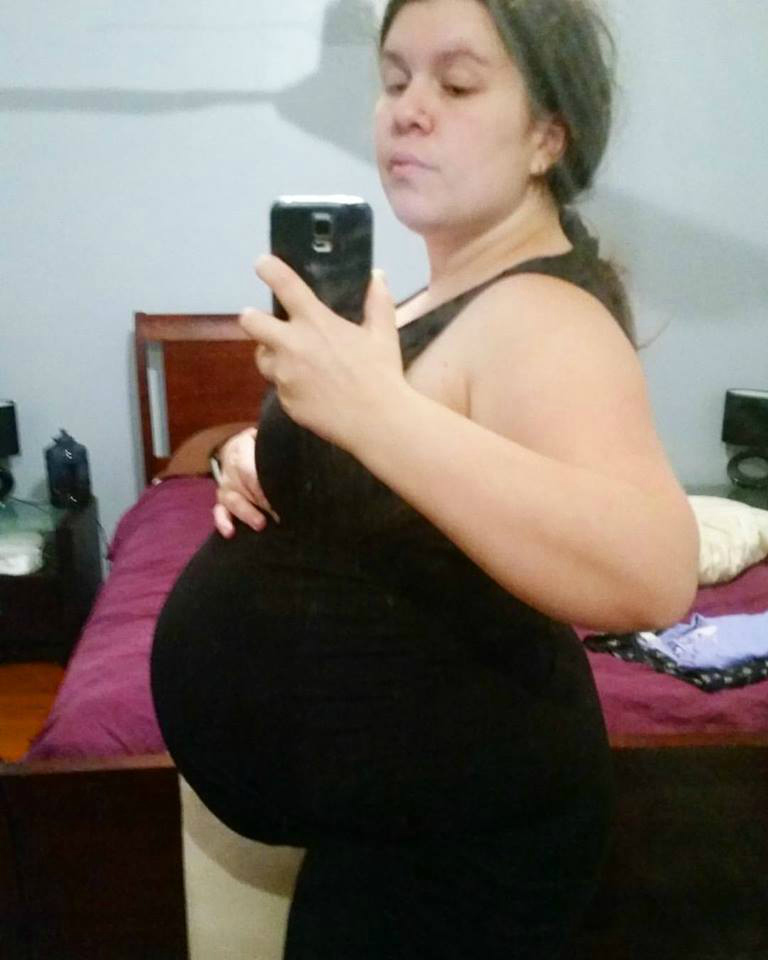 Some tips Stephanie learned to manage SPD:
A scarf tied around the hips can help relieve pain.

Pelvic floor first is a great app to help with pelvic floor exercises which in turn helps stabilise the pelvis.

Keeping knees shoulder width while getting in and out of cars, or turning in bed helps.

A pillow between the knees if a side sleeper helps.

Avoid excessive weight gain.

Ensure any movements that the legs move together for example to get in a car squat to sit and move legs together.

Seek help from a physiotherapy.
"I am grateful for the Healthy Mummy ensuring my second pregnancy was less painful and healthy," adds Stephanie.
Stephanie's 19kg* weight loss story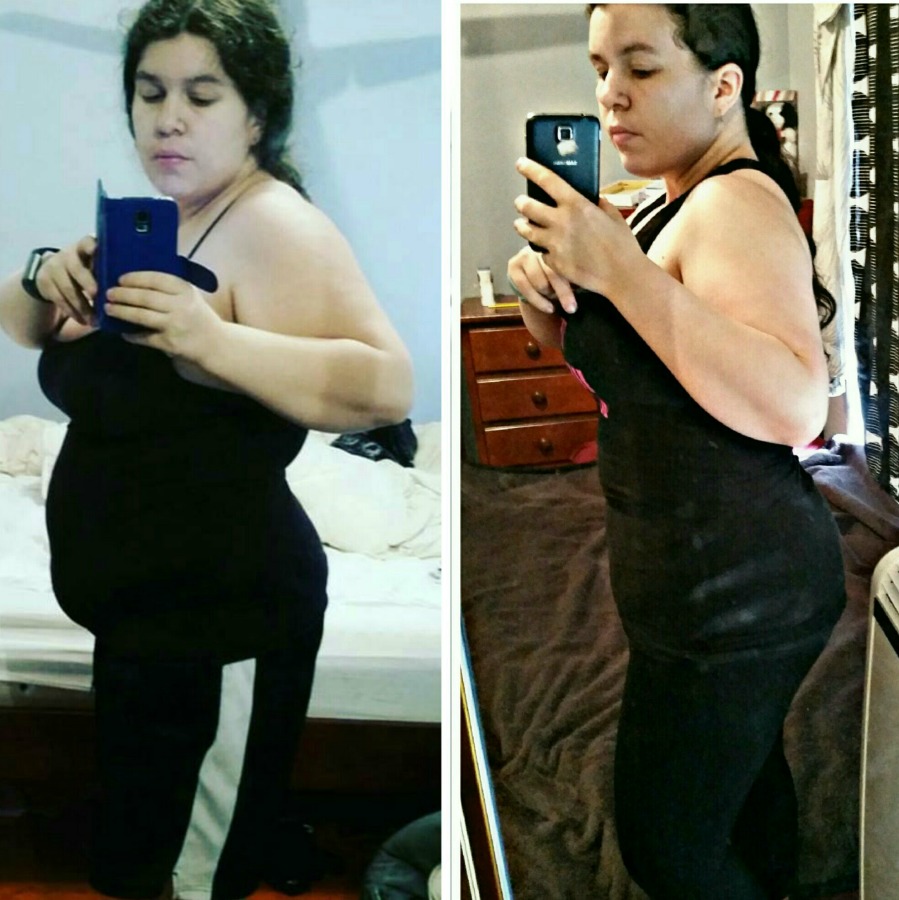 Stephanie  diagnosed with PCOS at 16 and after a cyst bleed at 20, Stephanie was diagnosed with endometriosis, and told I'd never have children due to my conditions.
"I ate bad foods and drank copious amounts of coke. I had given up hope that I'd have kids and didn't care about my appearance, so I gained a fair bit of weight I'm not overly sure how much but when I fell pregnant with my first child I was 85kg and by 35weeks pregnant I was 120kg," she says.
"Post pregnancy I looked in the mirror and realised how unfit I was. I was feeling bad all the time, over feeling sick, tired and unmotivated. I saw exercise physiologists, dieticians and tried every gimmick every shake and diet I could think of. None of it really worked."
Stephanie eventually found The Healthy Mummy's 28 Day Weight Loss Challenge and was hooked!
"I lost 5kg that got me to my original pre-pregnancy weight and I  fell pregnant with my second baby (which was a huge shock! I put it down to how I was beginning to actually look after myself and fuel my body with food rather than rubbish)," she says.
"My pregnancy with my second baby was so much healthier I was a 28 Day Weight Loss Challenge member and I only gained a grand total of 9kg compared to the nearly 30 in my first pregnancy."
"In the past 10 months, Stephanie has lost 19kg. I still have about 15 to go but I'm the lightest, healthiest and fittest I have been in over eight years.
"I can get up of a morning and not feel like death, I feel like a whole new woman!! The Challenge is also great for my kids, what it has taught me is invaluable and has helped me make our food choices. Joining the 28 Day Weight Loss Challenge has been a life changer. I wish I had started sooner!"
Did you know mums have lost OVER 3 million* kilos with us?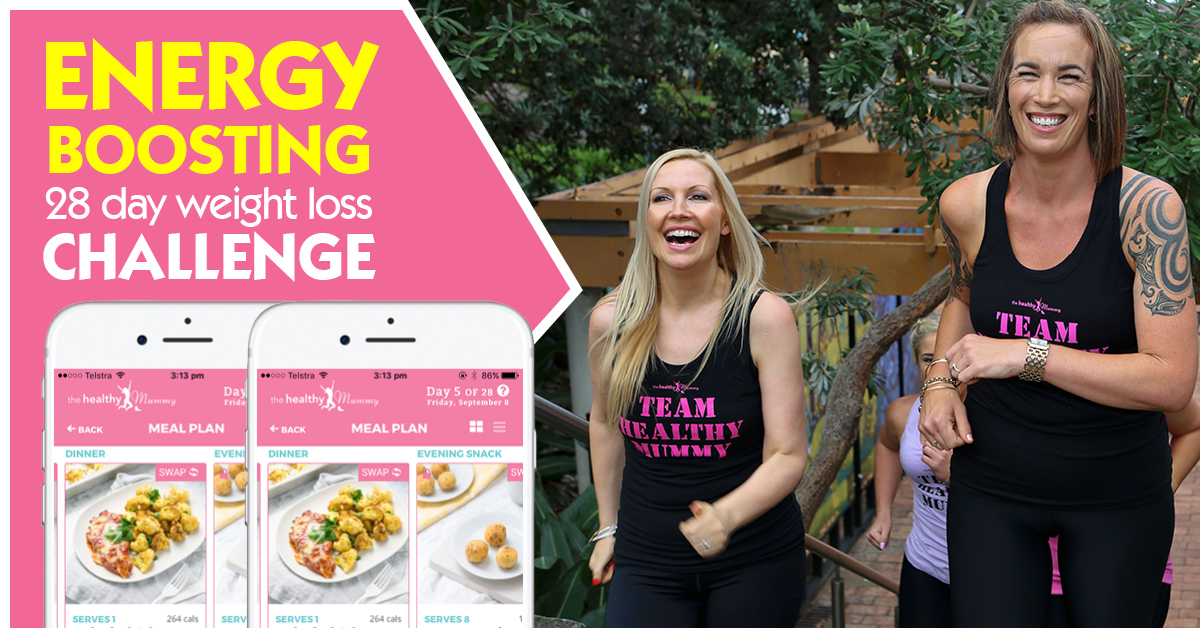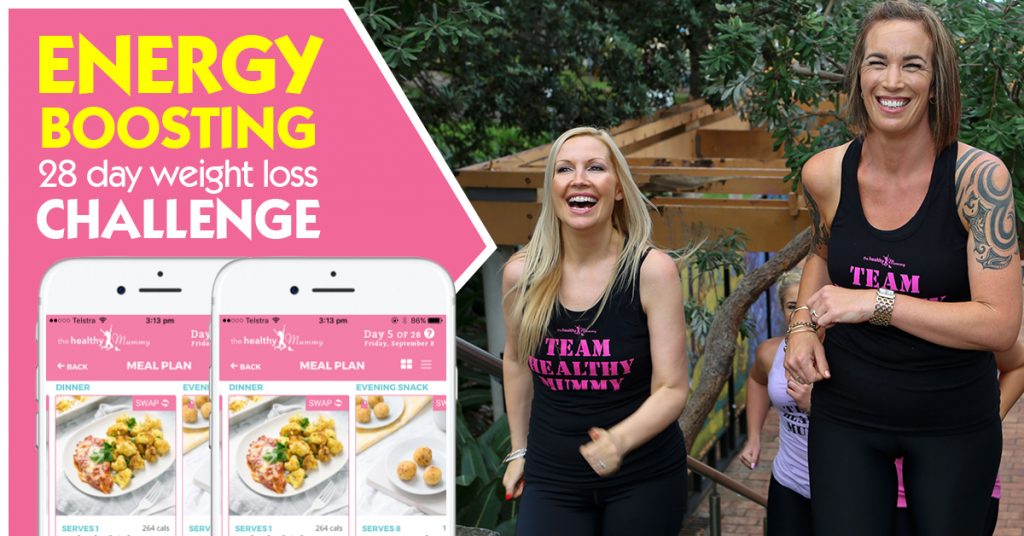 The Healthy Mummy exists to help tired, busy mums like you SHIFT THE BABY WEIGHT and REACH YOUR GOAL WEIGHT.
This November, our Challenge is all about recipes ENERGY BOOSTING RECIPES AND WORKOUT VIDEOS, so it's great for TIRED, busy mums!
The 28 Day Weight Loss Challenge is an affordable, breastfeeding-friendly and realistic program that helps mums tackle their diet and improve their overall health through weekly (and customisable) meal plans, at-home exercises and 24/7 social support.
Our Challenge entails:
28 days of at home exercise routines (no gym needed) – with video instruction
Customisable and breastfeeding friendly meal plans
Time-efficient exercises for busy mums – under 30 mins
Challenge combines Pilates exercises with interval and circuit training (HIIT)
Suitable for basic to advanced fitness levels
Home to thousands of EASY-TO-MAKE recipes!
To find out more on the 28 Day Weight Loss Challenge click here.