The Healthy Mummy Protein Powder and 3 benefits of protein for weight loss
Massive news healthy mummies! We have a brand new product to reveal.
Our Healthy Mummy Protein Powder is an AWESOME source of high-quality whey protein (which comes from grass-fed cows) with 28 grams per serve and is a whopping 93% protein!
Asides from the fact this is a brand new addition to The Healthy Mummy shop we are also excited to announce it's a breastfeeding friendly product. Not to mention it's hormone free, GMO-free, low in sodium and 99.9 per cent sugar-free.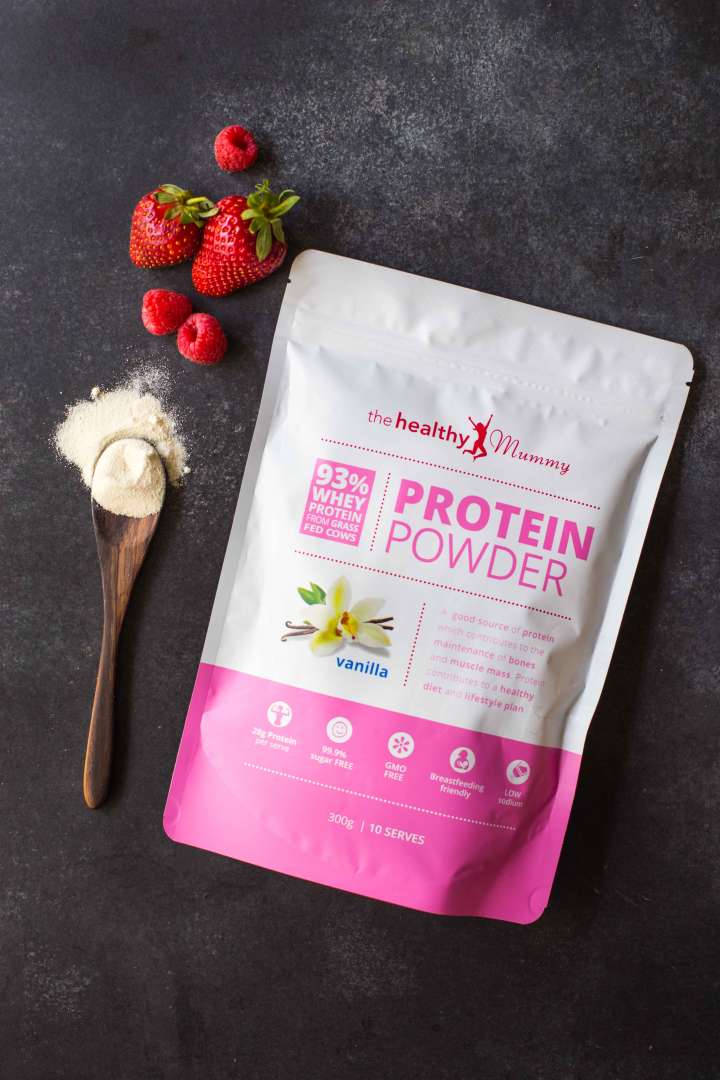 Protein, protein powder and weight loss
Here at Healthy Mummy H.Q, we work hard every day to empower mums to take charge of their lifestyle and support them on their weight loss journey.
We exist to help MUMS shift the baby weight, improve their fitness and pride ourselves on delivering affordable, family-friendly programs like the 28 Day Weight Loss Challenge and creating healthy, nutrient-filled Healthy Mummy Smoothies (and now protein powders) to help mums reach their weight loss goals with ease and without fuss.
While our Healthy Mummy Smoothies have been formulated by leading nutritionists to be a sufficient meal replacement; our Healthy Mummy Protein Powder is simply a protein powder, great to consume post-workout or as a snack (on its own or to be used when cooking/baking) to assist with tissue repair, muscle growth and muscle maintenance.
What's more, it's a supplement designed to help you hit your daily protein intake. After all, protein is a key factor when it comes to successful weight loss.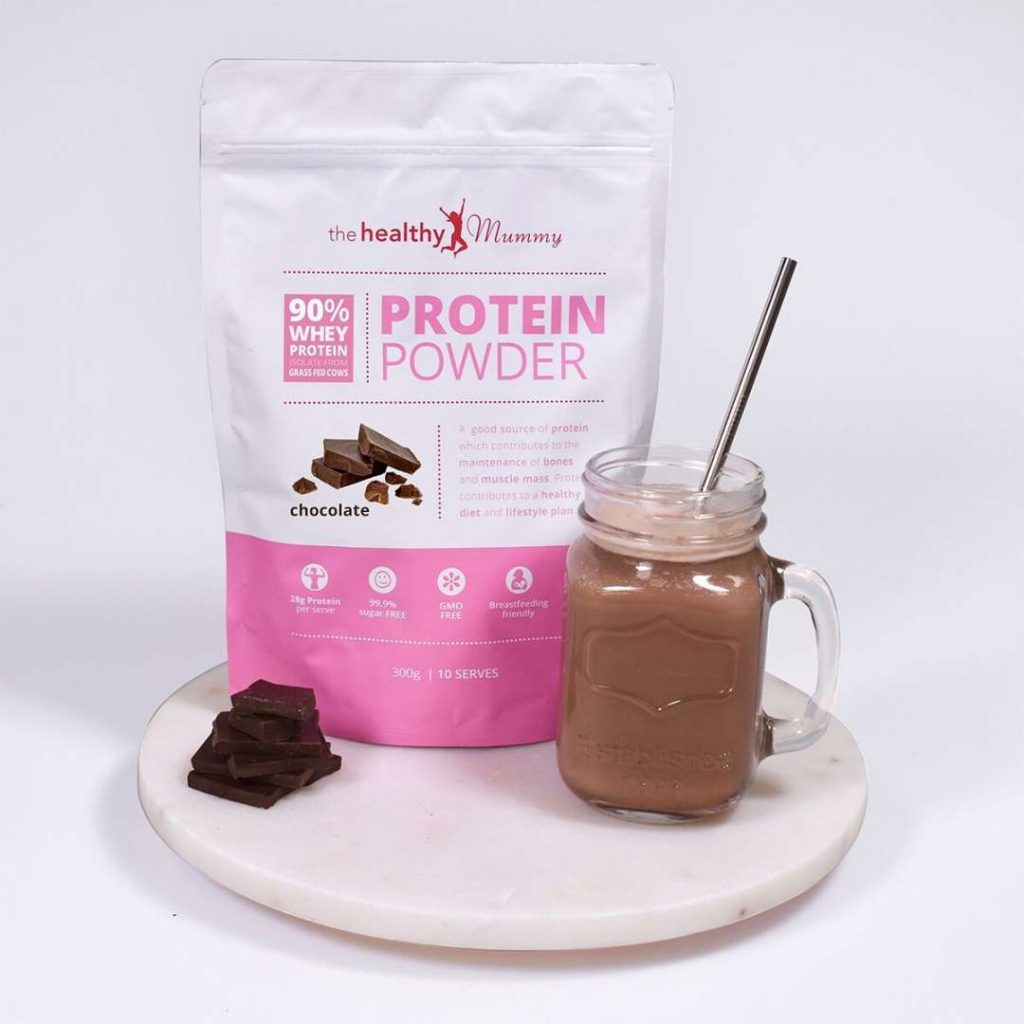 For more information on the benefits of protein for weight loss here's what Healthy Mummy nutritionist, Elisha Danine, has to say on the topic.
3 main benefits of protein for weight loss
Protein is an essential macronutrient that we basically cannot live without.
When thinking about weight loss we pretty much know by now that we should be eating protein with every meal. Protein helps to keep us full as it stays in the stomach longer compared with carbohydrates.
Quality protein also helps you sustain muscle during weight loss, improve muscle fitness, immunity, and antioxidant function, build HDL (good) cholesterol and enhance insulin and leptin function – all of which contribute toward optimal weight management efforts over time.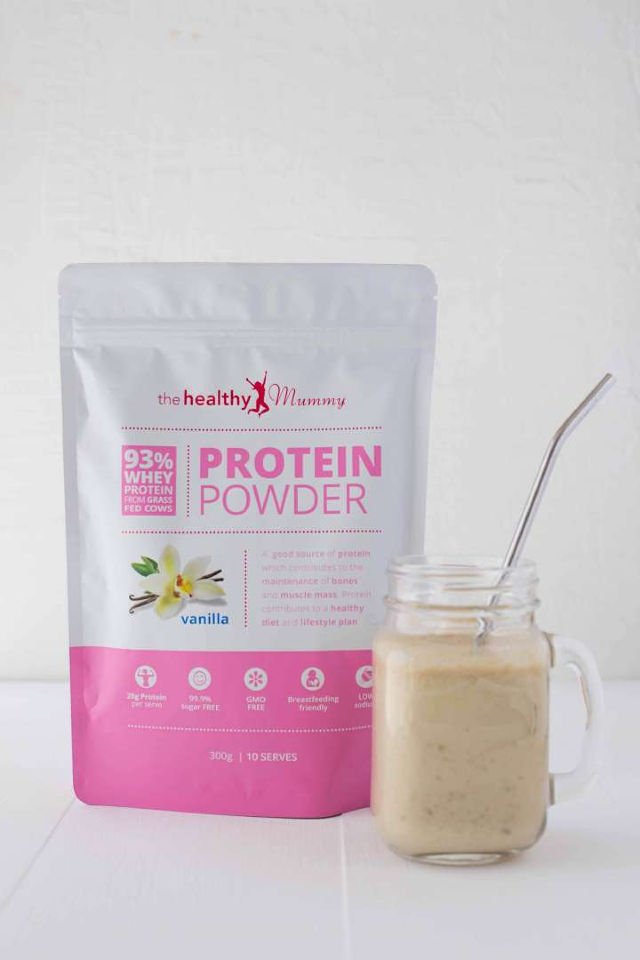 The main benefits of protein when it comes to weight loss are:
Eating adequate protein coming from food fuels fat burning, while preserving lean muscle – i.e you won't be "skinny fat" when you lose weight – you will look lean and toned.
Protein keeps you fuller for longer – and that means there will be less chance of snacking on sugary foods that go straight to your thighs.
Your body uses the amino acids in protein to build lean muscle, which makes you stronger and also burns calories even when you are not active.
Be careful not to go overboard on the protein though, as too much can be stored as glucose.
If you don't exercise this off it will then store as fat. A good guideline for protein consumption is somewhere between 0.8g – 1g of protein per kilogram of body weight. The aim is to eat a moderate protein diet – (not a high protein one).
Examples of food sources of protein include Greek yoghurt, almonds, boiled eggs, leg ham, chicken breast and feta cheese. Try to include these protein-rich foods daily as healthy snacks and you will easily increase your protein intake.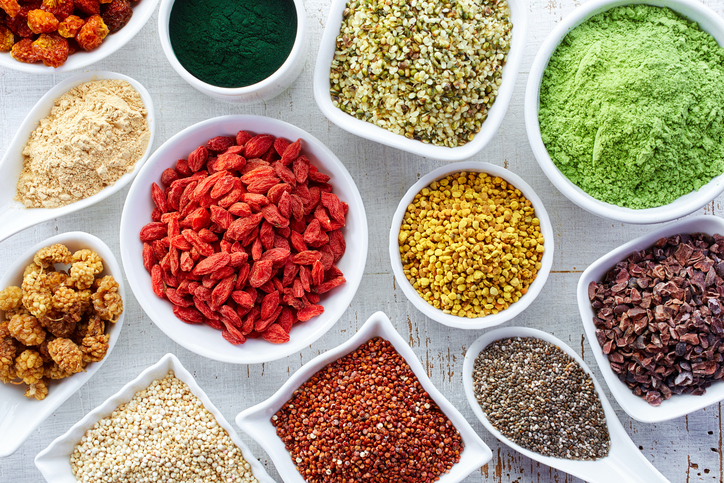 More on The Healthy Mummy Protein Powder
The Healthy Mummy Protein Powder is a great, convenient way for mums to ensure they are getting enough protein in their daily diet and maintain and build those muscles!
What's more, our protein powder is FREE from saturated fatty acids and is low in sodium (which is great – as a diet low in sodium is good for reducing blood pressure).
Our first protein flavour to launch is VANILLA!
If you want to LEARN MORE about our protein powder and or wish to ORDER YOURS TODAY – click here.
Join over 200,000 mums on our 28 Day Challenge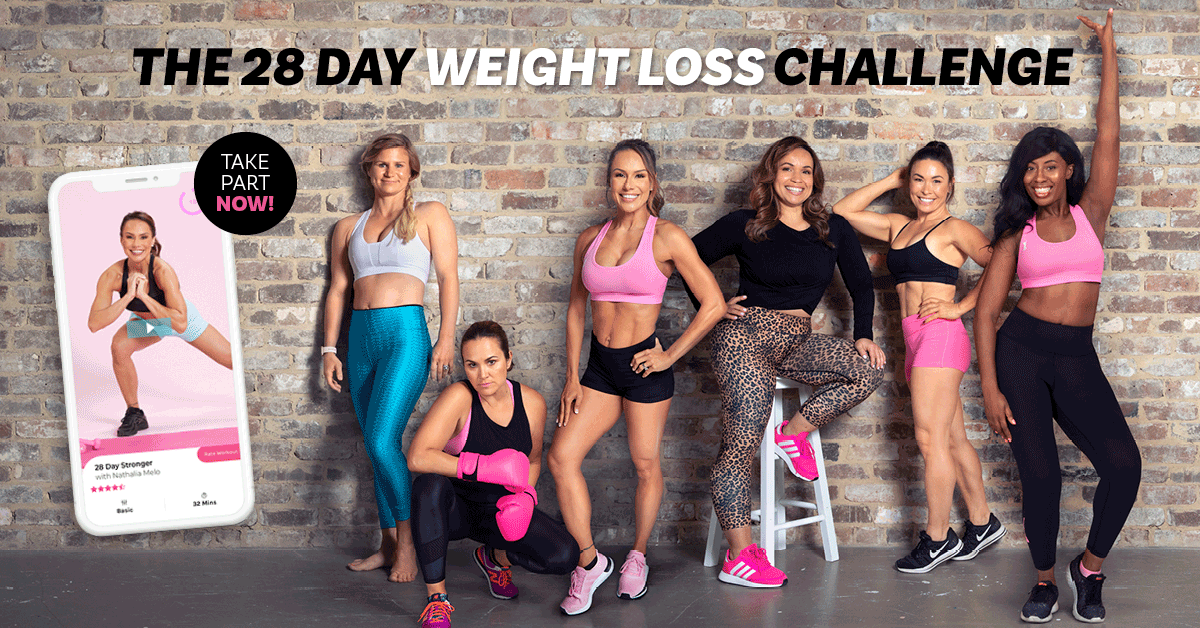 Each month our 28 Day Weight Loss Challenge gives you a meal plan, exercise routine and tips and advice to help you be the best version of yourself.
Do you find yourself victim to emotional eating? Take the stress out of putting so much emphasis on food and diet and try our 28 Day Weight Loss Challenge which has been described by 100,000's of mums as a lifestyle change!
With a weekly meal plan consisting of 3 main meals and 3 snacks – The Healthy Mummy's 28 Day Weight Loss Challenge can help you stick to a healthy food plan and hit your weight goals.
You can find out more or join the 28 Day Challenge HERE.
Mums share their amazing Healthy Mummy transformations!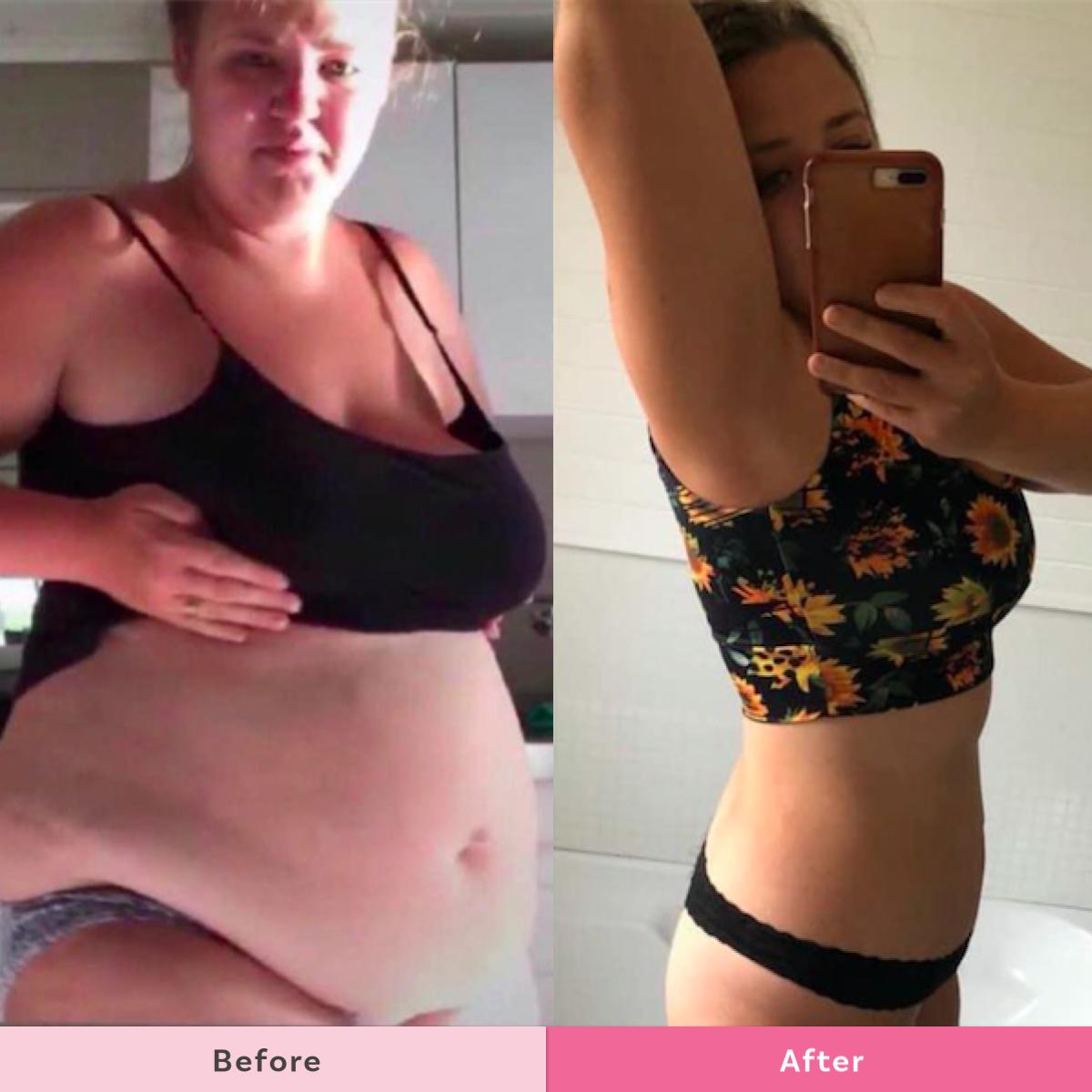 Cicily Goodwin- 35Kgs Lost
Mum of two Cicily started her journey with The Healthy Mummy in July 2016. In the first few months, she lost 20kgs by using The Healthy Mummy Smoothies twice a day and making the 28 Day Weight Loss Challenge meals. She lost another 35kgs over the next year.
Cicily says "I started the year at 110kgs and got to 75kg!! The lifetime goal I've dreamed of my whole life! "
Cicily admits that her when she started her journey it was all about weight loss but after living a healthy lifestyle it became a lot more about happiness.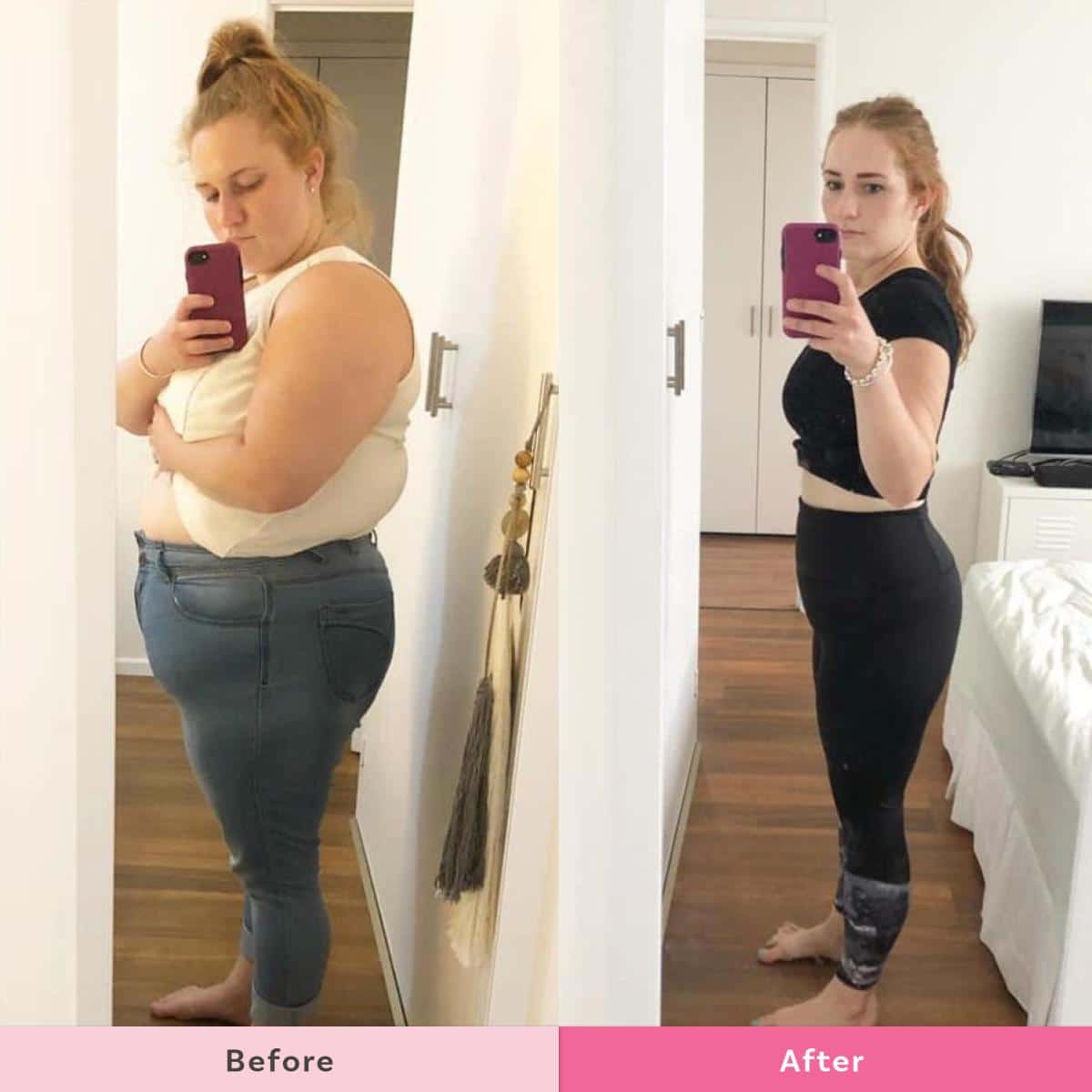 Zoe Terry – 41.7Kgs Lost
Zoe shares, "July 2019 – March 2020 – 41.1kgs gone and definitely not missed! I never thought I could do it. I never thought I would enjoy it. But Healthy Mummy has made it easy and fun!
I have found that 2 smoothies, 3 snacks and a healthy main meal paired with daily exercise is what's worked for me!"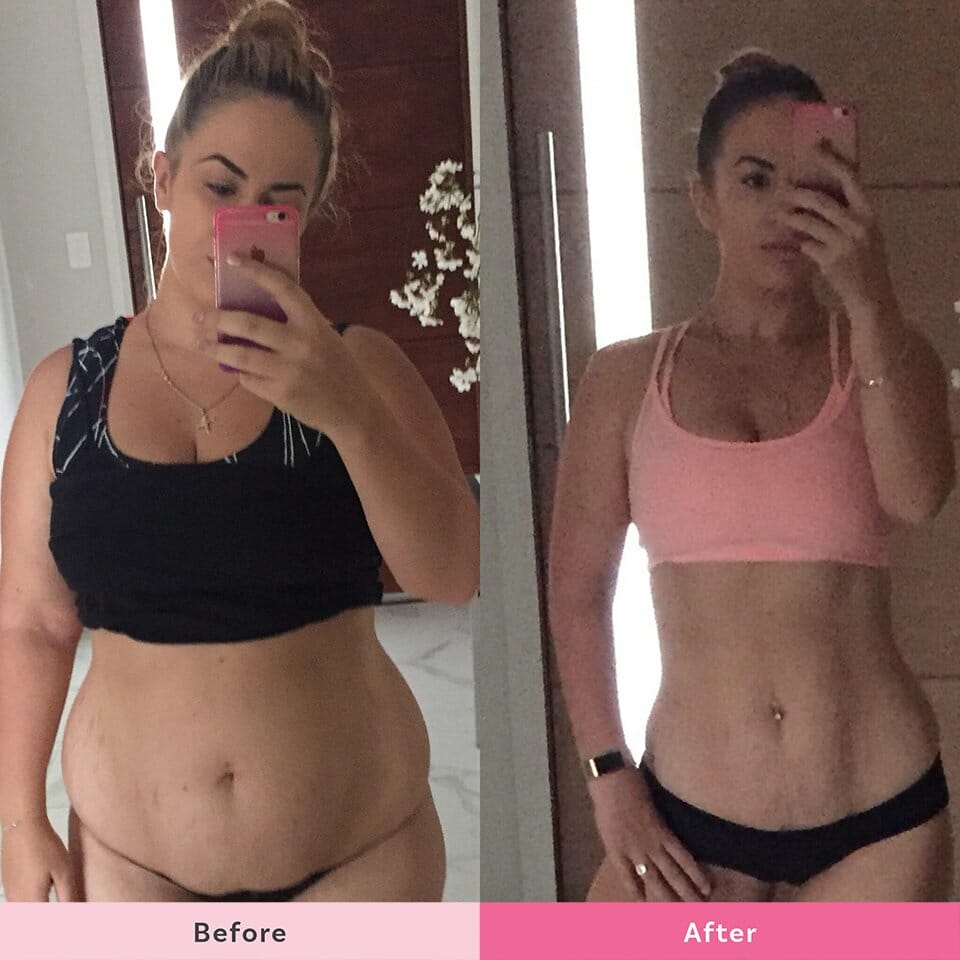 Melissa Timmer – 37kgs Lost
The Healthy Mummy which has helped her take back control and within 18 months, she had lost a whopping 37 kg and has been maintaining her weight for three years.
Even though Melissa's weight fluctuates up and down a little she says "I couldn't care less because this journey is about being happy and if you feel happy in your skin, no matter how much you weigh or what size you are, that's all that matters. "We are all different and beautiful so don't be stuck on what scales say all the time."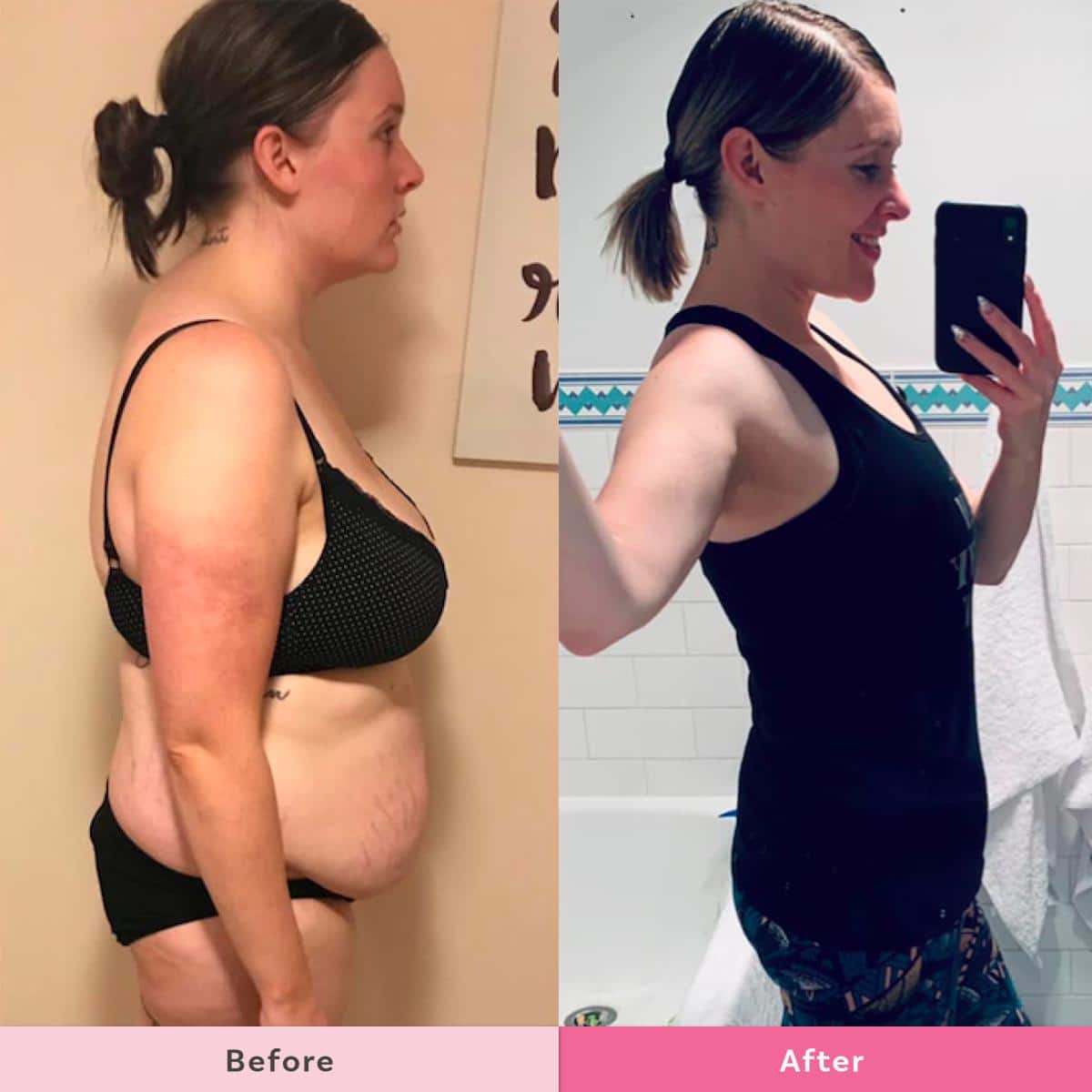 Tarryn Eames – 30Kg Lost
Tarryn says:-
From 97KGS to 67KGS
From a size 18/20 to a size 10/12
From lethargic to energetic
From miserable to genuinely happy
From hating my body to appreciating it.
"At the beginning of my journey,  all I wanted was to lose weight. I never aimed to gain anything. However, all I've gained means more to me than the kilos that are now gone and the cms that have disappeared too. Somewhere along the way, I gained the energy to be able to play with my children and the confidence needed to do that in a public setting.
I gained many beautiful and like-minded friends. I gained confidence. I gained strength both physically and mentally. I gained self-love. I gained knowledge about nutrition and exercise. But most importantly I gained happiness."