The Healthy Mummy R U Ok? Day survey 2018
UPDATE: Winner is Emma-Jade Sibraa! See her tips below:
"1. Make sure you're ready. Ensure you are in a good headspace, that you are ready to listen and be able to give the time needed.
2. Be prepared for a response "I'm not ok" or that the person is not ready to discuss an issue.
3. Before asking the question make sure the time and place is appropriate.
4. Listen without judgement, don't rush or interrupt the conversation. Show you have listened by repeating what you've herd in your own words and ask the person if you've understood what they have said.
5. Encourage action by asking what actions in the past have helped, ask how you can help and/or offer tips on strategies that you personally used to help get through a difficult time.
6. Check in with the person by letting them know you've been thinking of them and wanted to know how they are since the last chat. This is a great time to schedule in a coffee or lunch date!"
---
We LOVE our community and we want to support YOU every day.
R U Ok? Day is just around the corner so we wanted to ask R U Ok? We also wanted to find out how you treat yourself or do some self-love and self-care when you aren't feeling your best.
As a reward, we have a $250 Westfield gift card to give to the mum who offers our favourite tips on how to support others and find out if they are ok, see the last question. So fill out the survey and don't forget to ask R U Ok?
Competition closes Monday 10th September at 5pm AEST.
Not part of The Healthy Mummy Community yet? Come and join us today!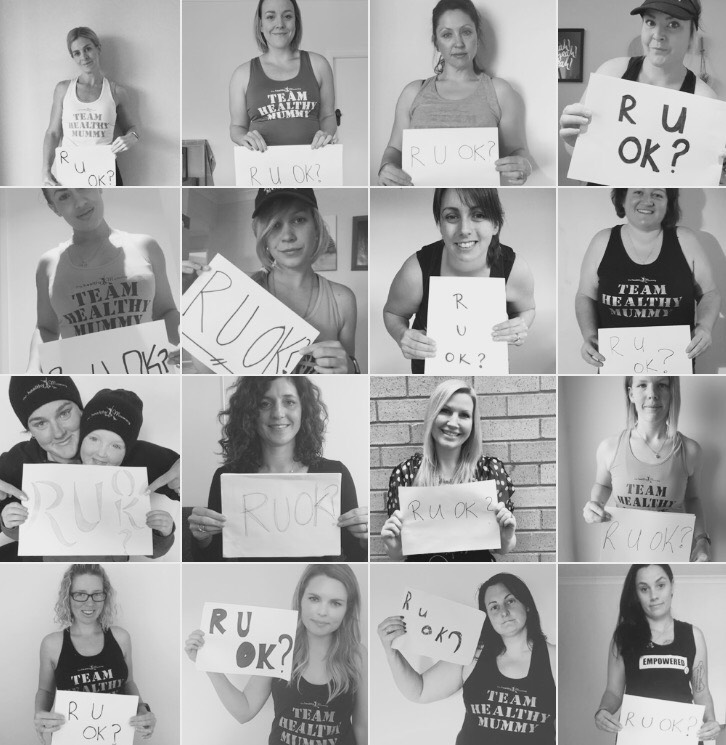 Healthy Mummy R U Ok? Day survey 2018
The survey is now closed
All answers and results may be published on The Healthy Mummy blog or social media networks, by hitting submit you give your permission.