Model, fitness fanatic and wellness guru, Rachael Finch, has previously shared that her daughter, Violet, didn't taste sugar until the age of three. Now Rachael has proudly shared the VERY healthy sixth birthday cake she purchased as a special treat.
Rachael Finch shares daughters VERY healthy birthday cake
Mum of two, Rachael, 31, shared a sweet photo of her six-year-old daughter, Violet, holding her unicorn-themed cake, alongside a caption revealing it was created using all-natural ingredients.
'Our birthday girl… Sweet 6 (going on 16),' Rachael wrote.
'This unicorn creation is made from all nuts and plants including coconut, cashews, dates, cacao, lemon and more,' she shared.
Earlier on Rachael revealed that her daughter Violet, aged three at the time, had never tasted lollies and prefers fruit, sushi or sandwiches at birthday parties.
'For the first two-and-a-half years of her life Violet didn't know what sugar tasted like, and she still hasn't had lollies,' Rachael revealed.
'Sometimes at birthday parties, parents don't have sandwiches or sushi or fruit,' she said. 'So before she goes, I make sure she is full of healthy food. '
The fitness instructor doesn't deny her children a treat from time to time but prefers to limit their exposure to sugar.
Find The Healthy Mummy Healthy Eating Birthday Cake HERE
Join the 28 Day Weight Loss Challenge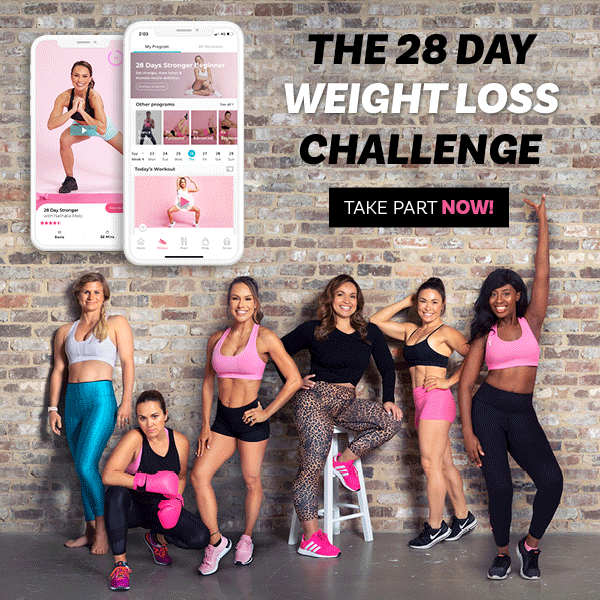 The no.1 mums only weight loss program. PLUS the brand new 28 Day Stronger fitness app has launched!
Take part now in The 28 Day Weight Loss Challenge
You get unrestricted access to :
● Over 400 AT HOME WORKOUTS
● Nutritionist designed weekly meal plans
● Personal Trainer crafted At-home workouts
● Daily Motivation from My Coach
● Personalised Shopping lists to make life easy
● Over 4,000 healthy and delicious recipes at your fingertips