How Rae increased her energy and reduced constipation
Following a healthy pregnancy diet is important to ensure you are getting the right nutrients for you and your baby. The Healthy Mummy Pregnancy Smoothie is a great pregnancy snack as it contains fibre, protein, folate, iron and a number of other vitamins and minerals that are all beneficial for a healthy pregnancy.
Here Rae Willingham shares her thoughts on how she incorporates the Smoothie into her diet when she was pregnant with her third baby:
Hello Mums To Be,
My name is Rae and I am a normal mum just like you. I have two beautiful little girls and am 17 weeks pregnant with my third little miracle.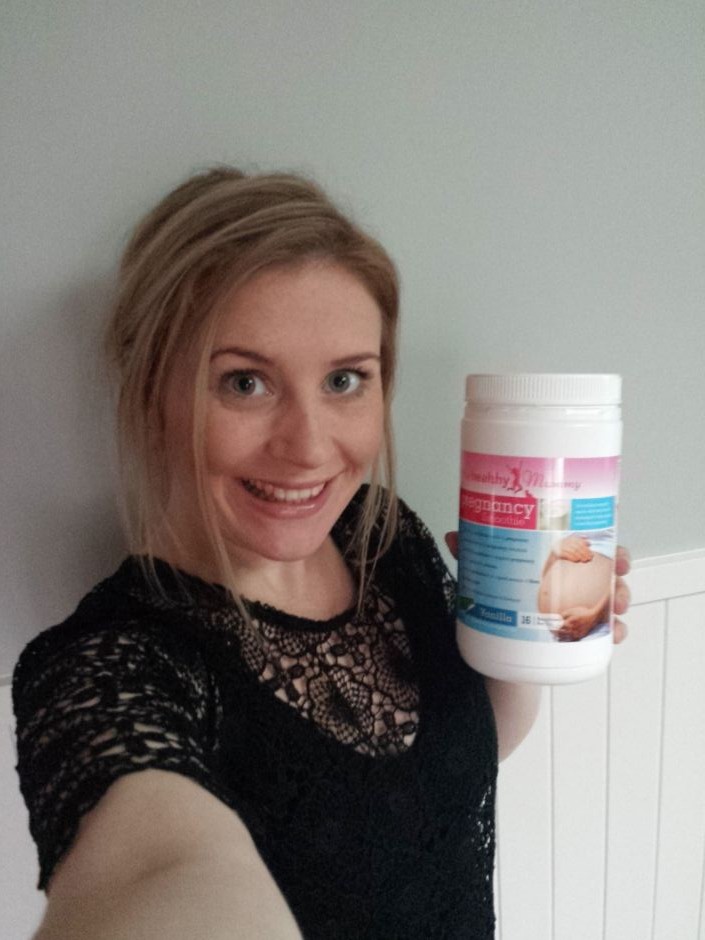 I was one of the first members of the Healthy Mummy Pregnancy support group and received the Healthy Mummy Pregnancy Smoothie which I adore.
I knew that I needed to eat well when pregnant, I knew the main vitamins that I needed to take, iodine, folic acid and iron but that is pretty much where my pregnancy nutritional knowledge ended.
I love the fact that the Pregnancy Smoothies contain everything I need to provide my baby with the very best start in life without me having to do a huge amount of research into it, which sounds really lazy but with two little ones at home, I just don't have the time.
Since starting the Smoothies I have saved so much time preparing snacks, they are so quick and easy to make and taste delicious.
I notice a huge difference in my energy levels after my Healthy Mummy Pregnancy Smoothie which is a massive bonus.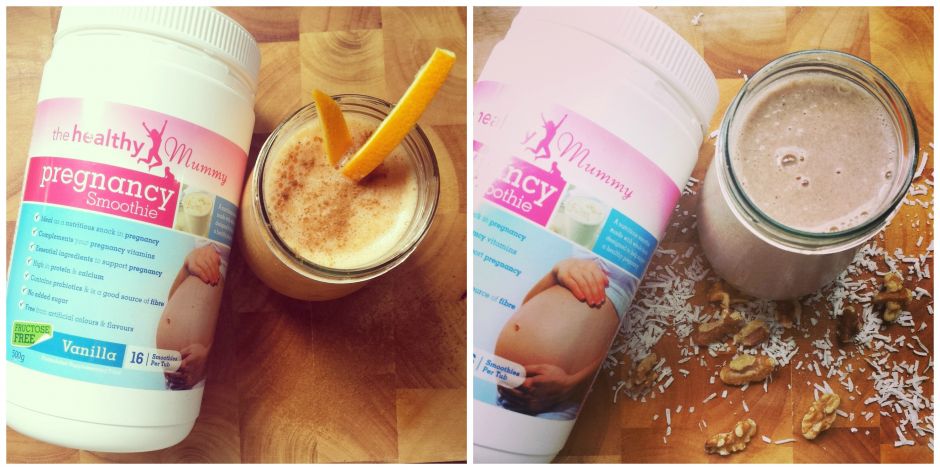 The biggest change for me has been how regular my bowel movements have been since starting the Smoothies.
I would go days between toilet breaks before and be very uncomfortable. The probiotics, fibre and low constipation iron have fixed that problem for me and I feel fantastic for it.
I really cant recommend The Healthy Mummy Pregnancy Smoothies highly enough, I am now an addict!
Rae Willingham
About the Pregnancy Smoothie
The Healthy Mummy Pregnancy Smoothie is a convenient and easy supplementary food, designed to complement your existing pregnancy vitamins or supplements, to help you meet the extra protein, vitamin and mineral requirements during your pregnancy.
Please download the Pregnancy Smoothie Fact Sheet on the smoothie here
You can also buy the Pregnancy Smoothie in our shop here.
The pregnancy smoothie is also free  of all chemicals, fillers and artificial ingredients, has no fructose in, no added sugar in and uses high quality dairy protein sourced from grass fed cows in New Zealand.
How can the smoothie help?
HEALTHY INCREASED CALORIES – Additional nutrients and calories are needed in pregnancy to support the mum and the baby – and the smoothie is a convenient and tasty way to increase your calories in pregnancy whilst nourishing your body
MORNING SICKNESS – If you are suffering from morning sickness and find eating food difficult – the smoothie is a great way to nourish your body with a easy to drink smoothie- it also contains ginger.
TIREDNESS – If you are feeling exhausted, the smoothie is a nutrient dense snack high in protein, B vitamins and low constipation iron to help keep energy levels up
CONVENIENT- if you are struggling to find the time or energy to eat nutrient dense and healthy foods then the smoothie will be a great help. You could also have it as a quick breakfast by adding fruit, oats and vegetables to your smoothie to further increase calories
PROTEIN & CALCIUM – It is ideal as a high-protein, high-calcium snack in pregnancy with each smoothie giving you 15g of high quality protein
You can all see all FAQ on the smoothie including a list of all the ingredients, use in Gestational Diabetes, RDI's for pregnancy of vitamins and minerals when you download the Pregnancy Smoothie Fact Sheet on the smoothie here
You can also buy the Pregnancy Smoothie in our shop here.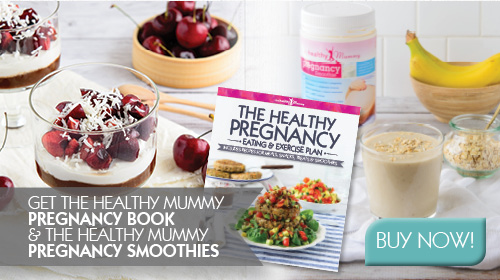 Disclaimer: Always speak to your doctor before changing your diet, taking any supplements or undertaking any exercise program in pregnancy. The information on this site is for reference only and is not medical advice and should not be treated as such, and is not intended in any way as a substitute for professional medical advice..
Our plans promote a health weight gain in pregnancy to benefit the mother & baby and you can read more on this here 
The owners of The Healthy Mummy do not make any representations or warranties, express or implied and shall have no liability or responsibility to any person or entity with respect to any loss or damage caused or alleged to be caused directly or indirectly by the information contained herein and nothing in this disclaimer will limit or exclude any liability for death or personal injury resulting from negligence, limit or exclude any liability for fraud or fraudulent misrepresentation, limit any liabilities in any way that is not permitted under applicable law or exclude any liabilities that may not be excluded under applicable law.