'I'm the best me I've EVER been!' Here is Rae's incredible 20kg weight loss story!
This gorgeous mama is oozing with confidence!
And no wonder, she looks absolutely INCREDIBLE after losing an amazing 20kg by following the 28 Day Weight Loss Challenge.
But Rae Willingham reveals it wasn't always like that. She says while she's lost big numbers, she's GAINED self belief.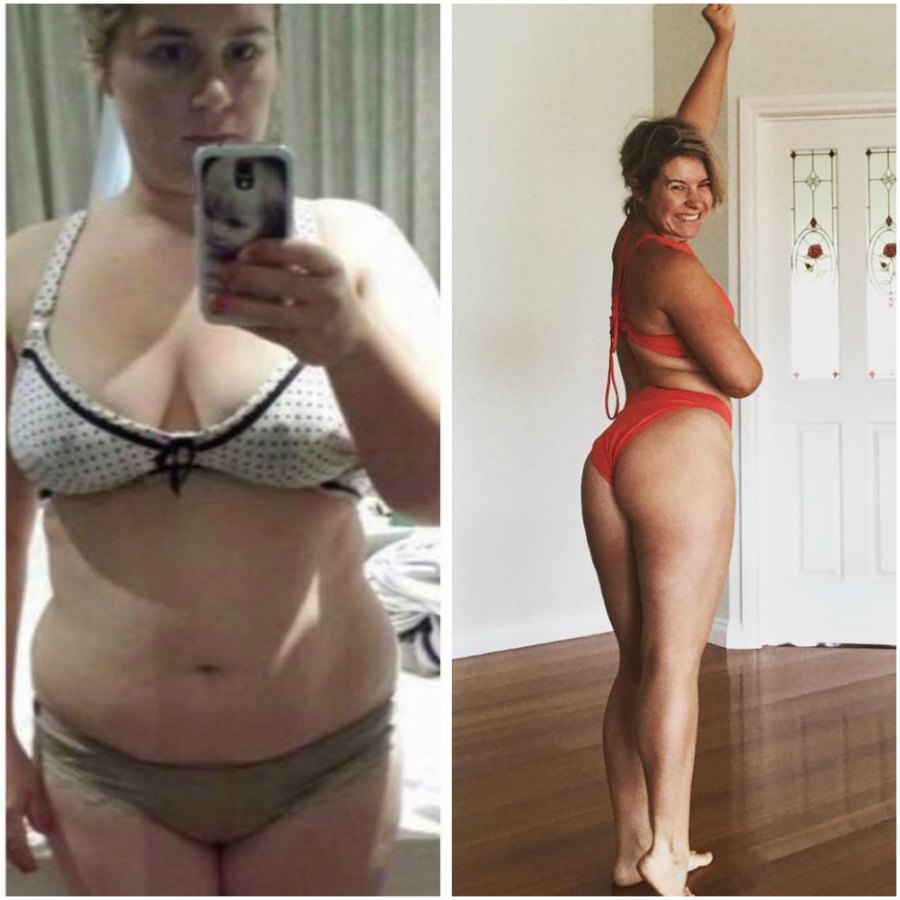 Rae reveals there was a time she wasn't always so confident. But after working on looking after herself and her health, she's managed to finally see her self worth.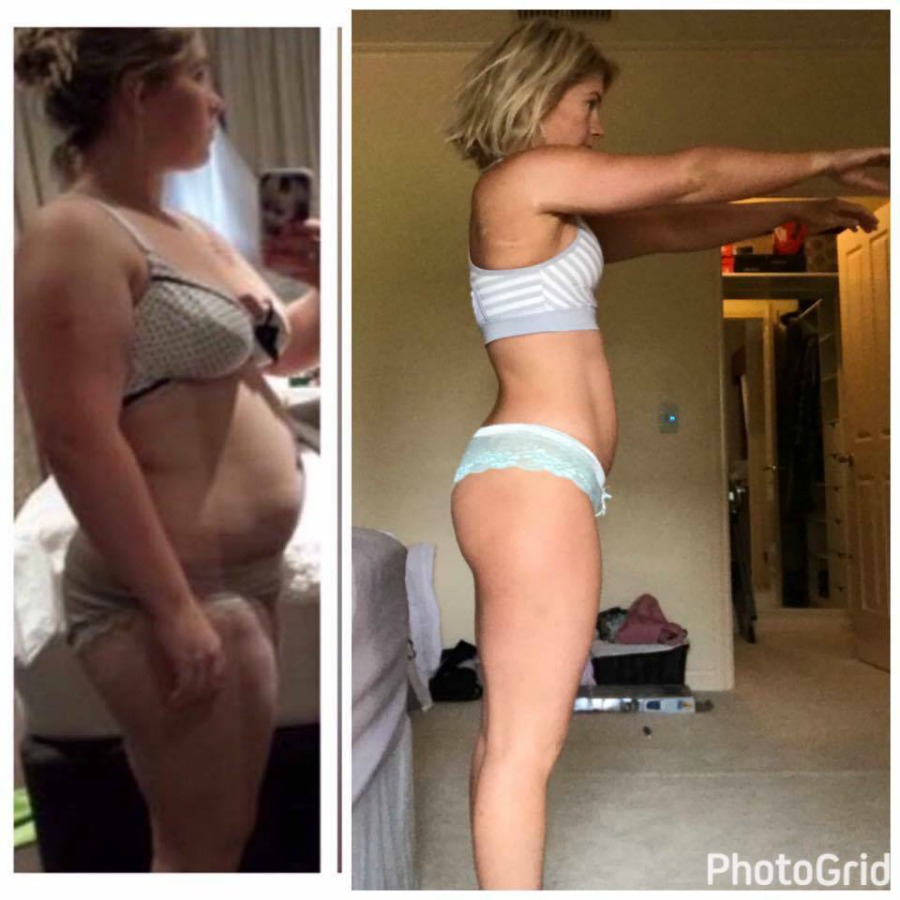 "Today I would like to talk to you all about the importance of SELF BELIEF," says Rae.
"The biggest battle is the mental one. My self worth is a work in progress. I have lost 20kgs and am wearing a comfortable size 8 but there are days, fewer and further apart now, where I question my worth.
"Some days I look in the mirror and find it difficult to see the healthy and fit mum that I have become. My mind is taking a bit longer to catch up with my body.
"There are days when the reflection looking back at me is the old, overweight, unhappy women of a few months back and it takes a lot of mental strength to see past those memories."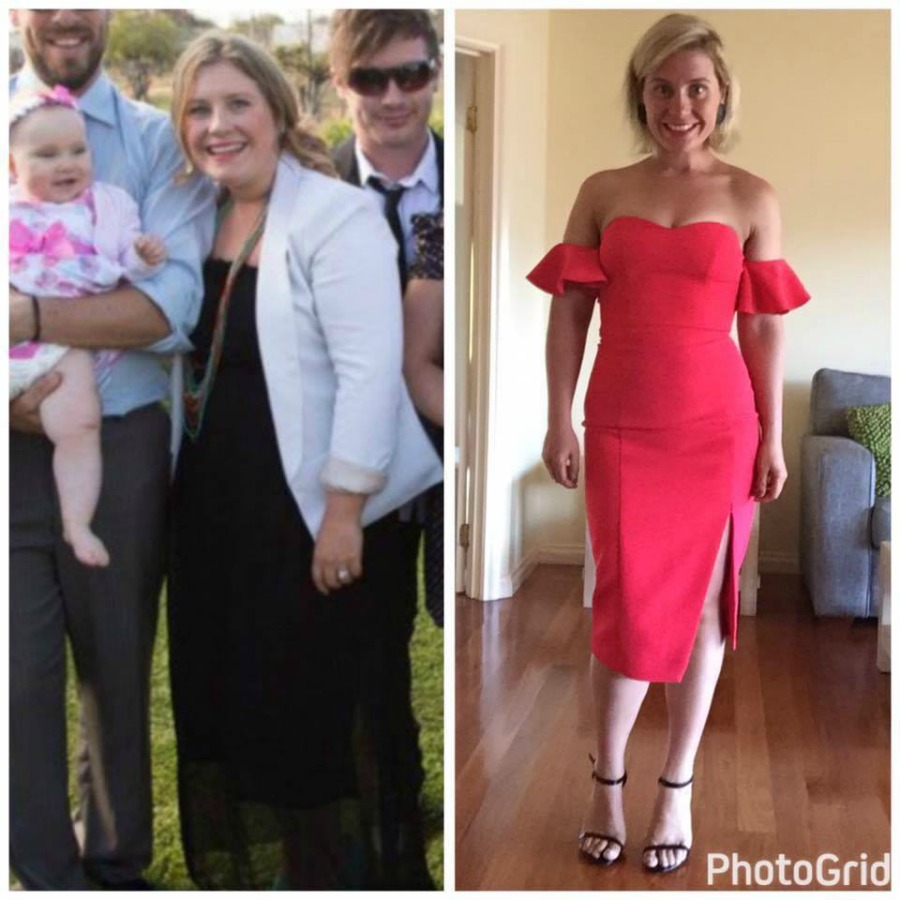 Rae's 3 top tips for staying positive while losing weight:
1. Take your time
"There is no race, it really doesn't matter if you get to your goals in a month or a year. What matters is that you have cemented better practices to ensure that this sticks as a lifestyle."
2. Everything in moderation
"If losing weight means missing out on living your life then you have missed the point!
The Healthy Mummy teaches you balance and moderation and encourages you to eat the cake at time but to then come back to your better choices."
3. Be kind to yourself
"It doesn't chastise you for going off plan, it simply encourages you to remember the way you felt when you were eating good clean foods. It's passive aggressive like that!
"Knowing that you are perfect right here in the now but that you are aiming for a healthier version of your perfect self is the best motivation that you can ever have."
Rae's AMAZING 20kg weight loss story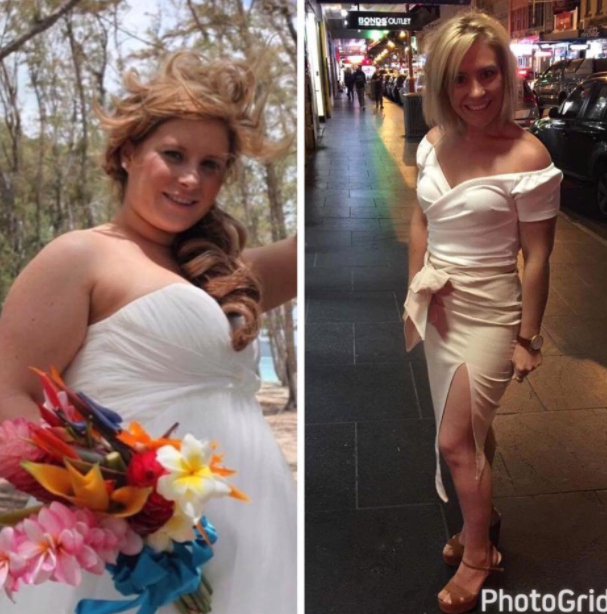 As well as the delicious, family-friendly recipes the 28 Day Weight Loss Challenges helped Rae overcome some personal obstacles and lose 20 kilograms. 
The mum-of-three admits, "I am no longer the girl who suffered debilitating anxiety and regular panic attacks.
"The one full of excuses not to go out and enjoy life. I am now this amazing butterfly who loves her life and lives it with no worries".
Take control of your weight with the 28 Day Weight Loss Challenge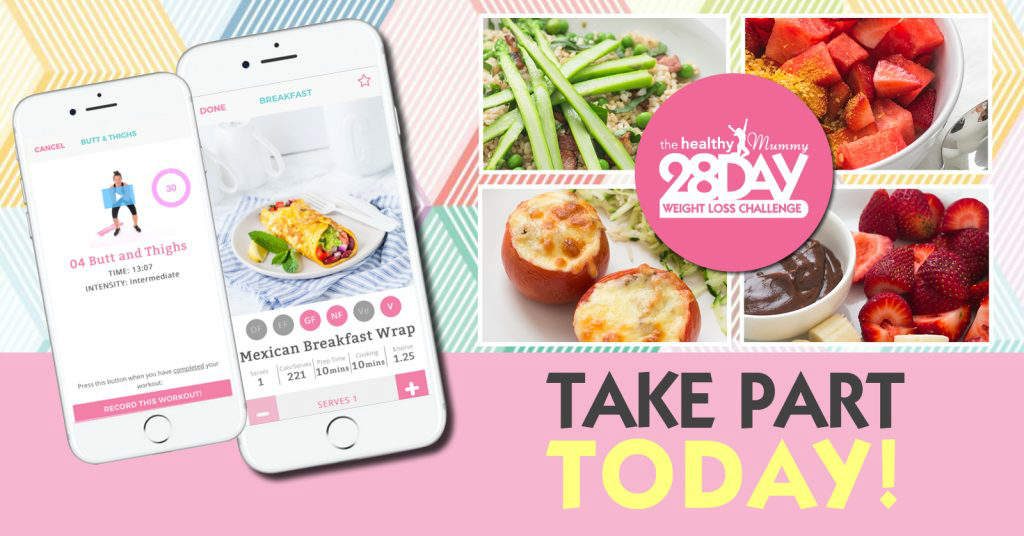 If you want to take charge of your own health and weight – then join our 28 Day Weight Loss Challenge TODAY.
With more than 4,000 delicious (and healthy) recipes, 350 exercises & 24/7 support – the 28 Day Weight Loss Challenge  is designed (and proven) to help busy mums like you lose weight!
More reasons to join the Challenge
28 days of at home exercise routines (no gym needed) – with video instruction
New CHALLENGE THEME each month – so you'll NEVER get bored
Customisable and breastfeeding friendly meal plans
Time-efficient exercises for busy mums – under 30 mins
Challenge combines Pilates exercises with interval and circuit training (HIIT)
Suitable for basic to advanced fitness levels
Home to thousands of EASY-TO-MAKE recipes!
To learn more about our challenge OR to join – click here.