URGENT RECALL: Eggs sold in New South Wales and Victoria are being taken off the shelves over salmonella contamination fears, which could make those who have consumed them fall ill.
According to Foods Standards Australia and New Zealand, batches of six (300g) and 12 packs (700g) of Southern Highland Organic Eggs that have best before dates up to and including May 9 have been recalled.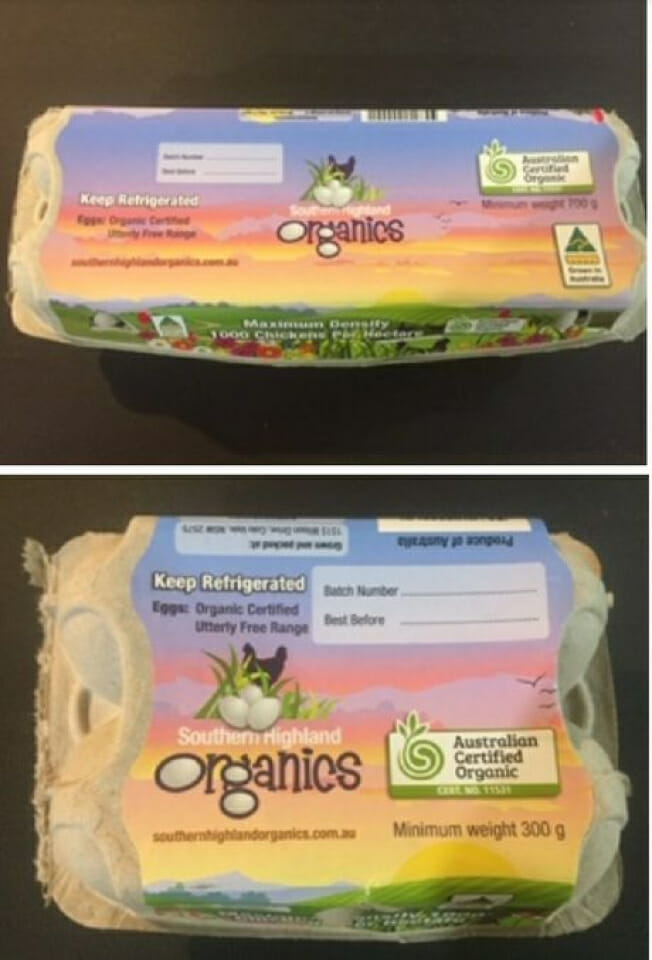 More eggs in NSW and Victoria have been recalled over salmonella fears
Eggs are being recalled across two Australian states over another possible salmonella fears.
Reason for the recall:
Synergy Produce Pty Ltd is conducting a recall of these eggs due to potential microbial (or salmonella) contamination.
Where are they sold:
These recalled Southern Highland Organic Eggs have been available for sale in Woolworths in NSW and Victoria, IGA in NSW and other independent retailers in NSW.
Customers should NOT eat this product and return them to the place of purchase for a full refund.
Those who are concerned about their health should seek medical advice immediately.
For further information please contact:
Synergy Produce Pty Ltd on 02 4889 4607 
[email protected]
www.southernhighlandorganics.com.au 
This recall comes a few weeks after there was a recall on Bridgewater Poultry Eggs.
Salmonellosis symptoms include fever, headache, severe diarrhoea, nausea and vomiting.
Symptoms usually start around 6 to 72 hours after the contaminated food is eaten and usually lasts for four to seven days but can continue for much longer.
Symptoms and signs of salmonella
Headaches
Severe Diarrhoea
Fever
Nausea
Vomiting
Health warning on contaminated eggs sold in Coles and Woolworths
For more health stories click here or connect with other mums to exchange stories, tips and support in our judgement-free Facebook support groups.