Major warehouse-style retailers including Kmart, Bunnings and Ikea may close their doors as the NSW State Government tries to reduce the spread of COVID19.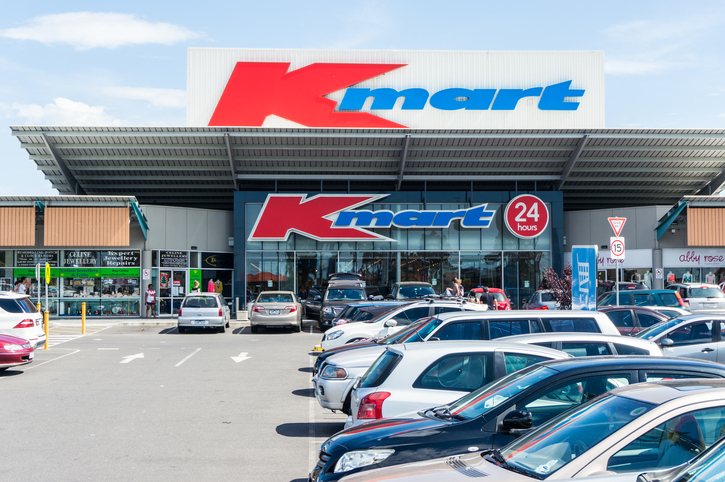 NSW Premier Gladys Berejiklian is reportedly happy with the stores remaining open and the current social distancing measures that have been put in place but she has flagged that further closures are possible.
"We will need to go further if people don't respect what we've put in place now," Premier Gladys Berejiklian said.
Other major stores likely to be affected if mandatory closures were ordered include Big W, Ikea, Target and Officeworks.
Kmart stores will remain open but have reduced their trading hours.
As of 1st April  stores in Victoria, New South Wales and Tasmania will open from 8:00am to 8:00pm on weekdays and 8:00am to 5:00pm on weekends, while in Western Australia and South Australia stores will open at 11:00am on Sundays. In Queensland, they'll open from 7:00am to 8:00pm on weekdays, 7:00am to 5:00pm on Saturdays, and 9:00am to 5:00pm on Sundays.
All 24 hour Kmart stores will be open from 8am – 10pm.
Bunnings, has implemented social distancing policies which include restricting shoppers to four people per aisle, this is being policed by staff. Bunnings employs 43,000 Australians around the country, including more than 12,000 in NSW.
Managing Director Michael Schneider has stressed keeping its doors open for tradespeople was still important, Nine News reported.
"The challenge for us is not just the customers and the team members operating in stores but across Australia over 700,000 small businesses rely on Bunnings to provide them with products," Mr Schneider said.
News.com have also reported that many companies across Australia have said they will remain closed for at least four weeks, while others won't reopen until it is deemed safe to do so. Several online stores are continuing to operate as normal.
Major Retailers to shut up shop
Mecca
Kathmandu
Adairs
Smiggle
Peter Alexander
Just Jeans
Jay Jays
Portmans
Jacqui E
Dotti
Sussan
Sportsgirl
Suzanne Grae
Here's what other big brands have said:
CUE AND VERONICA MAINE
Cue and Veronica Maine stores will temporarily close, along with their shops in Myer and David Jones, from close of business on Friday.
"Our top priority at this moment is the safety and wellbeing of our dedicated team and you, our loyal customers, along with our responsibility to the greater community at large," it said in an email to customers.
Online stores will, however, remain open.
SEED
All Seed stores have been closed until further notice, although customers can continue to shop the brand in Myer and David Jones.
"From everyone at Seed, we look forward to welcoming you back when stores re-open. Let's continue to move forward together with kindness, empathy and a sense of community," it said in an email to customers..
GLASSONS
All Glassons stores across Australia are now closed. In an email to customers, the brand said stores would not be reopening until it was safe to do so.
"We will continue to trade as normal online," it said, adding that there would be a 14-day grace period when stores eventually reopened for anyone unable to return items.
All Aesop stores and counters will shut from close of business on Friday, but their online store remains open.
DAVID JONES
David Jones stores are still open, but customers have been advised to check the website for any updates to trading hours before visiting.
All in-store beauty treatments have been suspended until further notice.
MYER
All Myer stores are closed for an initial period of four weeks, with 10,000 staff stood down. Online shopping is still available and the company has relaxed its returns policy.