REVIEW: Mums are HUGE fans of The Healthy Mummy's Superfood Serum
REAL mums have tried and tested our Superfood Serum and they say they've noticed a HUGE difference in JUST 30 days!
The Superfood Serum is packed with key Superfood ingredients that will make your skin more youthful INSTANTLY.
In fact, women are RAVING about how it makes their skin LOOK and FEEL.
The result pictures speak for themselves. Check them out below…
Real mums review The Healthy Mummy's SKIN Superfood Serum
Jess Magill, 27, Newcastle, 5 kids
Skin type: Sensitive
"Love this product! I've replaced my regular moisturiser and eye cream for the serum daily. My skin looks brighter and dark circles are reduced."
Lauren, 41, Melbourne, 2 kids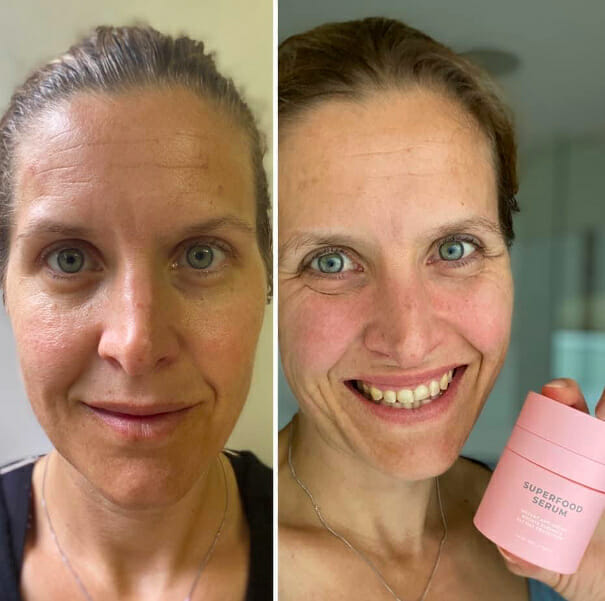 Skin type: Combination skin prone to occasional hormonal break out
"Turning 41, I knew that something seriously needed to change in the skin department. All of a sudden I was seeing those lines get deeper. A year of staring at your own face on a zoom meeting certainly makes you self-aware of every wrinkle and laugh line.
"I've been loving using the Superfood Serum as part of my night time care routine. Like most of the skin range, a little goes a long way and it smells divine! Instantly I feel like my face is firmer and looks fresher. This is here to stay in the night time self care routine!"
Bridget Flint-Chapman, 39, Myrtleford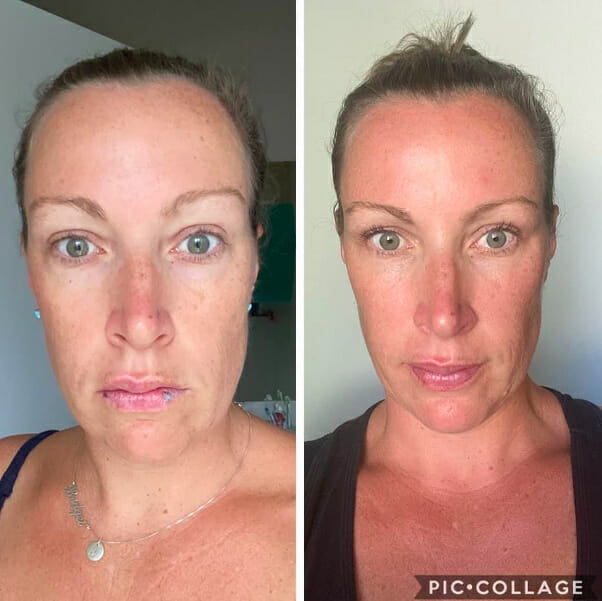 Skin type: Dry skin
"The last few years I realised how important skincare is as I grow older. Was so excited to see the new HM skin range and I wasn't disappointed.
"The Superfood Serum is one of my favourite products and has been so easy to include it into my daily skincare routine.
"It goes on so easy and smells beautiful. Instantly, my skin felt nourished, smoother and hydrated. So easy to use under my night cream or even under make up as a primer. I have noticed my skin is so much firmer and I have less pigmentation and fine lines."
Kayla Renz, 30, Sunshine Coast, 2 kids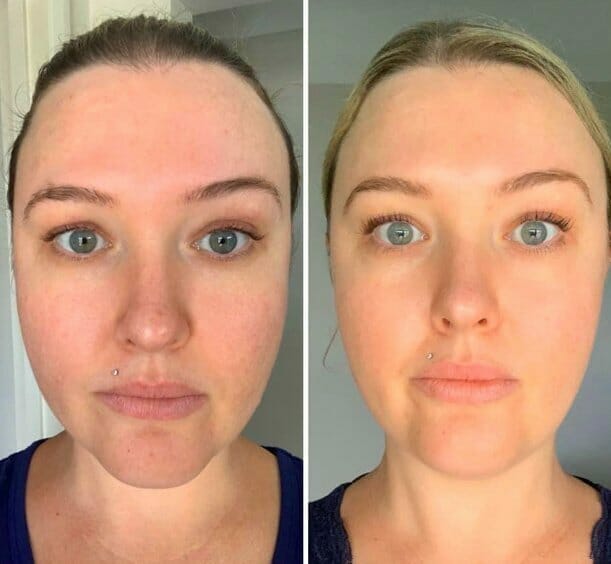 Skin type: Dry/sensitive/prone to breakouts.
"Love this serum in my night time routine. I've noticed fine lines improving, skin is more firm and redness is reduced."
Nikki Myles, 48, Melbourne, 3 kids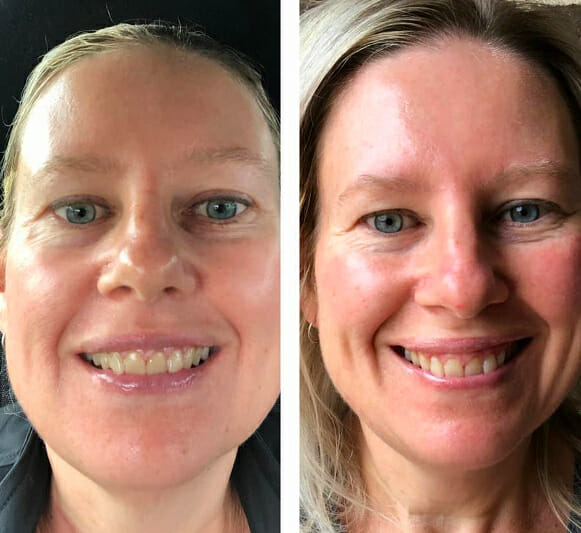 Skin type: Dry/oily
"This product is seriously love at first sight! Not only is my skin feel softer but it feels firmer and noticing less fine lines."
Silvana Gutierrez, 42, Perth, 2 kids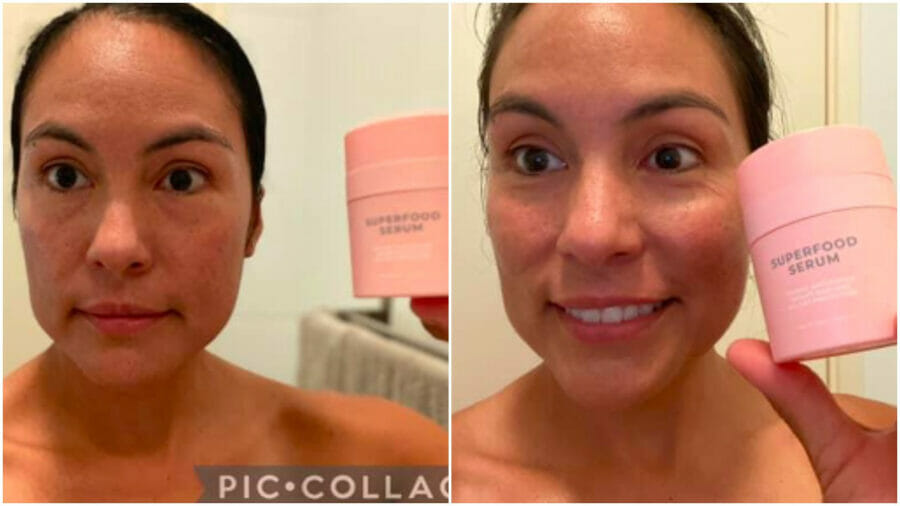 Skin type:  Combination
"It's amazing I have notice less fine lines , less wrinkles. My skin is more even, the scent it's nice and no need anything extra on my skin to feel amazing."
Catherine Farley, 49, Melbourne, 2 kids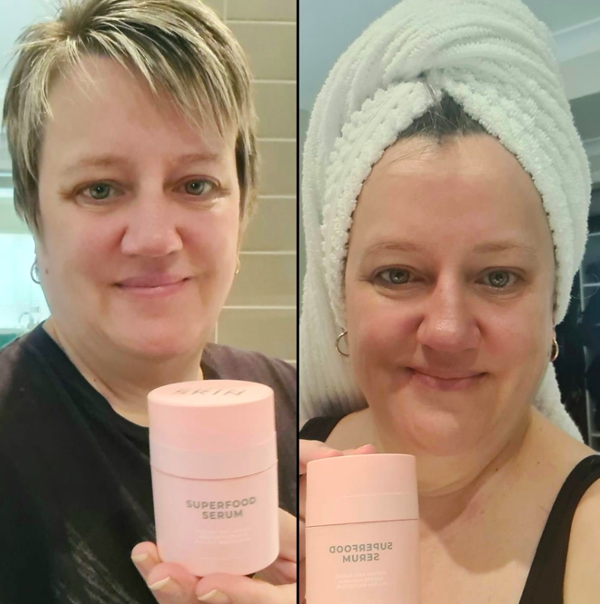 Skin type: Normal to oily
"I have been using the Superfood Serum daily for a month and it's amazing! I Iike to apply it after my morning shower.
"It feels and smells, leaves no oily residue and leaves my face feeling fresh and rejuvenated. My red patches have reduced, my face has been less dry and I've noticed my eye wrinkles are less prominent."
Courtney Thursfield, 33, Lyndhurst, Vic, 1 kid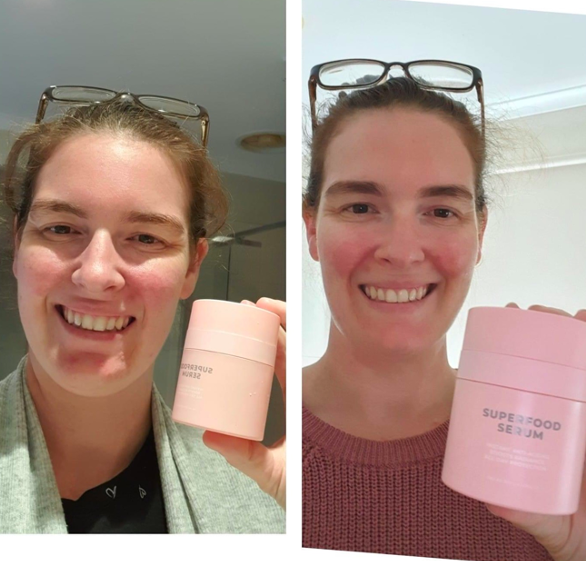 Skin type: Conbination, prone to breakouts
"I think this product has been my biggest surprise. I put it on each morning under my Glow, and it feels amazing.
"It's left my skin feeling smooth and rejuvenated first thing in the morning. It also smells AMAZING!"
Megan Van Nierop, 33, Geelong, 2 kids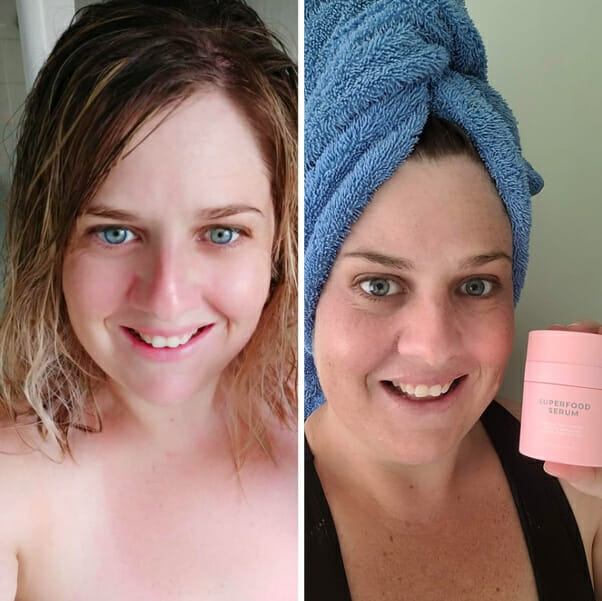 Skin type: Oily/Sensitive Skin
"This is the first thing I put on after the shower and it feels so nice on the skin. My skin feels softer, better hydrated, the lines are slowly disappearing.
"It's something I want to keep using as I'd live to see how my skin looks in another 30 days. Its just so much nicer to touch and I'm not as concerned with wearing make up now my skin tone seems a lot more even."
Hannah Pech, 34, SA, 5 kids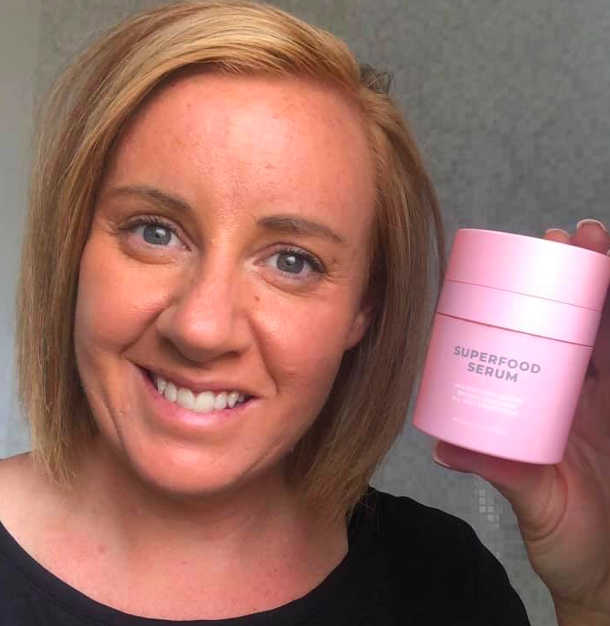 Skin type: Normal skin
"The newest addition to my daily skin routine! I use this straight after jumping out the shower. Since starting this routine daily 30 days ago I can feel my skin is clearer and softer.
"I'm more confident leaving home without a face full of makeup now!"
Rebecca Harman, 29, Gold Coast, 2 kids
Skin type: Oily/combination
"Love love love it! It's smells divine and feels nice and light on my skin. I noticed my skin is brighter and less blotchy."
Fi Redding, 33, Melbourne, 1 kid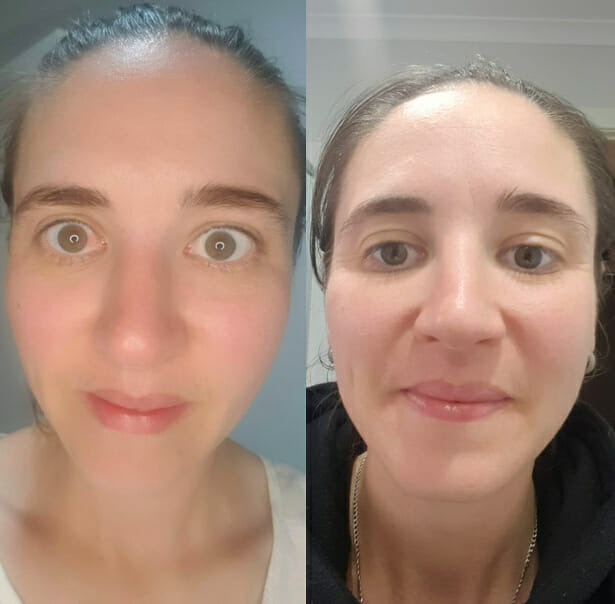 Skin type: Sensitive/ normal
"I have been using this product for 30 days every night before the night cream. It makes my skin feel instantly hydrated, soft and so smooth."
Melissa Timmer, 32, Central coast, 2 kids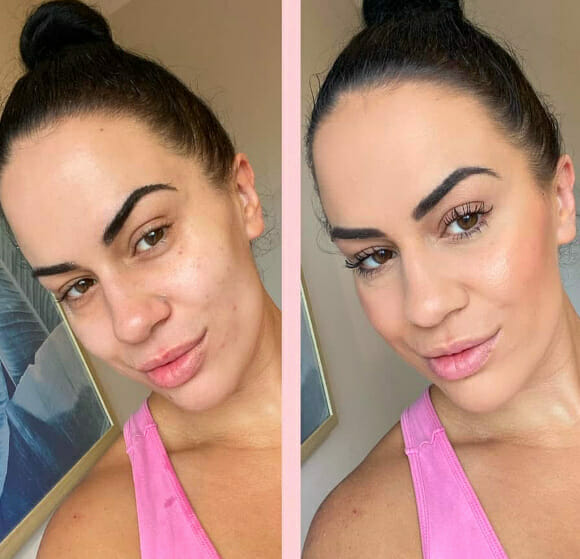 Skin type: Dry and sensitive
"I love love love the Superfood Serum, it's a great re hydrator as well as being an awesome primer for under makeup, it's a must for my morning routine, it's smells amazing, not to oily drys quickly and leaves me feeling refreshed and awake."
Lauren jones, 36, 2 kids
Skin type: Dry/dehydrated
"This product for me has become a game changer. Amazing texture and smell. Has softened and hydrated my skin well."
Melanie, 48 , Tasmania, 2 kids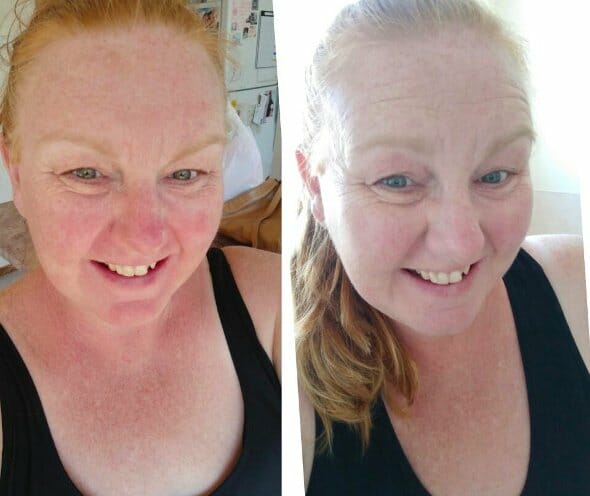 Skin type: Sensitive skin
"At my age, I need all the help I can get when it comes to skincare. The fine lines are starting to show. After using the Superfood Serum for a while now I have noticed a huge difference in my skin
"My skin tone is heaps better, it's more even now than blotchy and then agony lines are looking heaps better. My skin feels so much softer and hydrated. I love using it and it smells amazing!"
Tarryn, 29, Sydney, 3 kids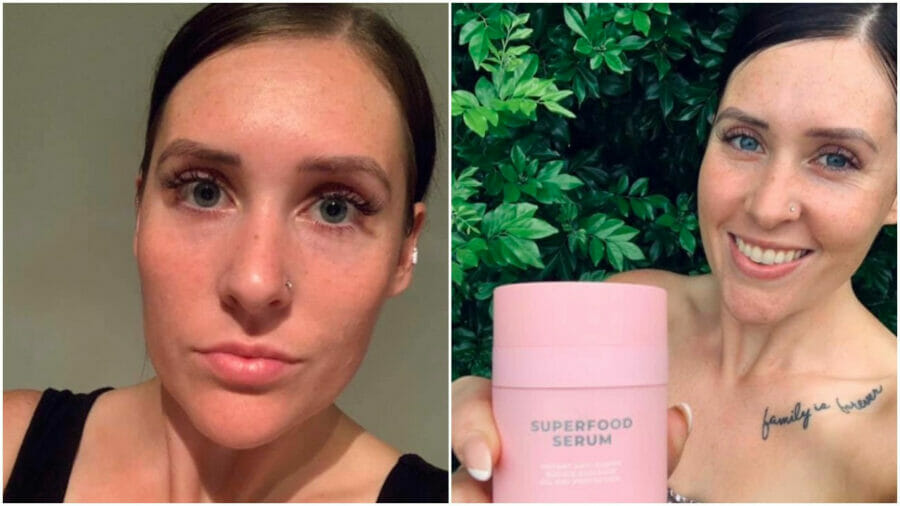 Skin type: Sensitive skin
"This product is a game changer! I've always steered clear of serums as I've found them too oily and heavy for my skin, but not this one.
"This is lightweight, easily absorbed and leaves your skin feeling smooth, firm and hydrated. I've noticed an improvement in my skins texture, fine lines and an improvement in my skin tone too!"

Find out more about SKIN Superfood Serum with INSTANT anti-aging benefits here!
REASONS TO LOVE THE SUPERFOOD SERUM
Instant anti-ageing benefits – reduces fine lines and wrinkles, plus relaxes muscles for instantly reduced wrinkles
Boosts radiance – Energises and brightens for more radiant looking skin
Enhances barrier function and provides all day protection
Deeply moisturises to protect from dehydration
Superfood Ingredients: Contains incredible superfood ingredients such as Chia Seeds, Kakadu Plum, Coffee Seed Oil, Dragons Blood and Pomegranate!
Good for you and the planet: Vegan friendly, paraben free, not tested on animals and Australian owned
Ready to try for youself?

Get the SKIN Superfood Serum HERE!!!