Hi Healthy Mummy, I am just sending in a healthy eating recipe for a dip I make that I think is fairly healthy.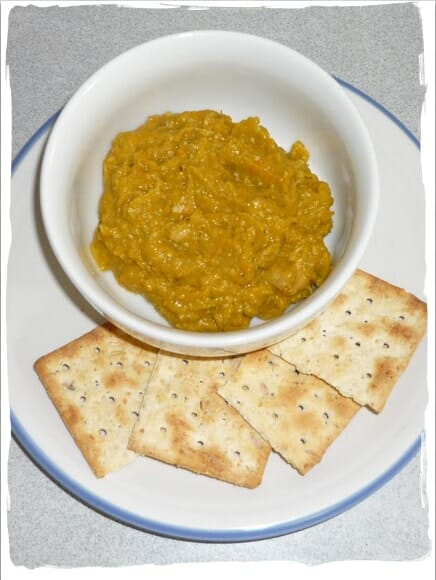 I find hummus etc dips a bit plain, so this is a bit of a spin on that..
I blend up a roasted pumpkin, drained and rinsed tin of chickpeas, a small amount of basil pesto and a dash of lemon juice. Yum!
I don't really measure the amounts, it is more just to taste. But I probably put a bit more pumpkin in than chickpeas…
I combine it with some Multigrain saladas and it makes for a great afternoon snack. I hope you like it!
Thanks again for your awesome website,
Candice Plant
If you are ready to lose weight then The Healthy Mummy plans offer a healthy and safe exercise and diet routine that are safe if you are breastfeeding and you can use code LOYALTY for a 10% DISCOUNT at the checkout