Your FREE 7 Day Meal & Exercise Plan is on it's way!
Thanks for requesting your FREE 7 Day Meal & Exercise Plan! An email is on it's way – or click here to download now!
Did you know The Healthy Mummy has a 5 ⭐️⭐️⭐️⭐️⭐️ rated Health & Fitness App as rated by over 11 thousand REAL MUMS!
The Healthy Mummy is the only health and weight loss program designed specifically for mums!
Founded in 2010 by a mum of two, the Healthy Mummy was created to empower mums to live a healthier life. Today it is the biggest mums only healthy eating and weight loss program that exists, having helped mums lose over 3 million kilos on The Healthy Mummy 28 Day Weight Loss Challenges and with our BEST SELLING health, weight loss, and lifestyle products.
The 5 star ⭐️⭐️⭐️⭐️⭐️ Rated Healthy Mummy App contains a nutritionists developed Meal Plans –  fully customisable to suit your family, expert fitness trainer At-Home Workouts for all fitness levels and all the family, My Coach in-app to keep you motivated, plus complete libraries with 5,000+ Family Friendly Recipes and over 500 Guided Workout Videos.
The Healthy Mummy 28 Day Weight Loss Challenge is the only 28 day challenge that has been designed specifically for mums. As part of the challenge, you not only get access to the INCREDIBLE Healthy Mummy App, your ultimate weight loss tool, but you can be a part of our community of thousands of mums JUST LIIKE YOU across Australia who will support, encourage and inspire you every step of the way.
Join today for INSTANT unlimited access to:
Fully Guided Daily Fitness Program with over 500 Workout Videos – NO equipment needed on 80% of workouts
Over 500 workout AT HOME videos. Chose from Boxing, HIIT, Tabata, Yoga, Dance, Post Baby, Weights, Baby Wearing, Strength, Advanced Fitness, No equipment AND MORE!
Weekly nutritionist developed, fully customisable, family friendly meal plans
Over 5,000 easy and budget friendly recipes at your fingertips
Daily motivation and support from MyCoach and MindPower features
24/7 support from our private support groups
NEW Wellbeing section with Self Care videos, Mental Wellbeing Videos, Meditations and Podcasts
Join over 200,000 mums get fit and healthy from home with ONLINE support on our 5 star rated app (over 11k reviews)!
Lose 4 – 6 kg every 28 days and live your best life!!
Results from mums on the 28 Day Challenge
Mums lose an average of 4-6kg on our plans. Check out below some of the amazing results from mums JUST LIKE YOU!
Elyse has lost 10kg in JUST 28 Days!
My overall health has changed completely! I no longer wake up with sore joints or exhausted. I'm fit and healthy and love life. The physical change is my body is becoming toned, my skin is clear, my hair has stopped falling out and I look and feel younger. Since taking a self-love and care approach I have felt such emotional empowerment, I have learnt to take my time and I have stopped being so negative about myself!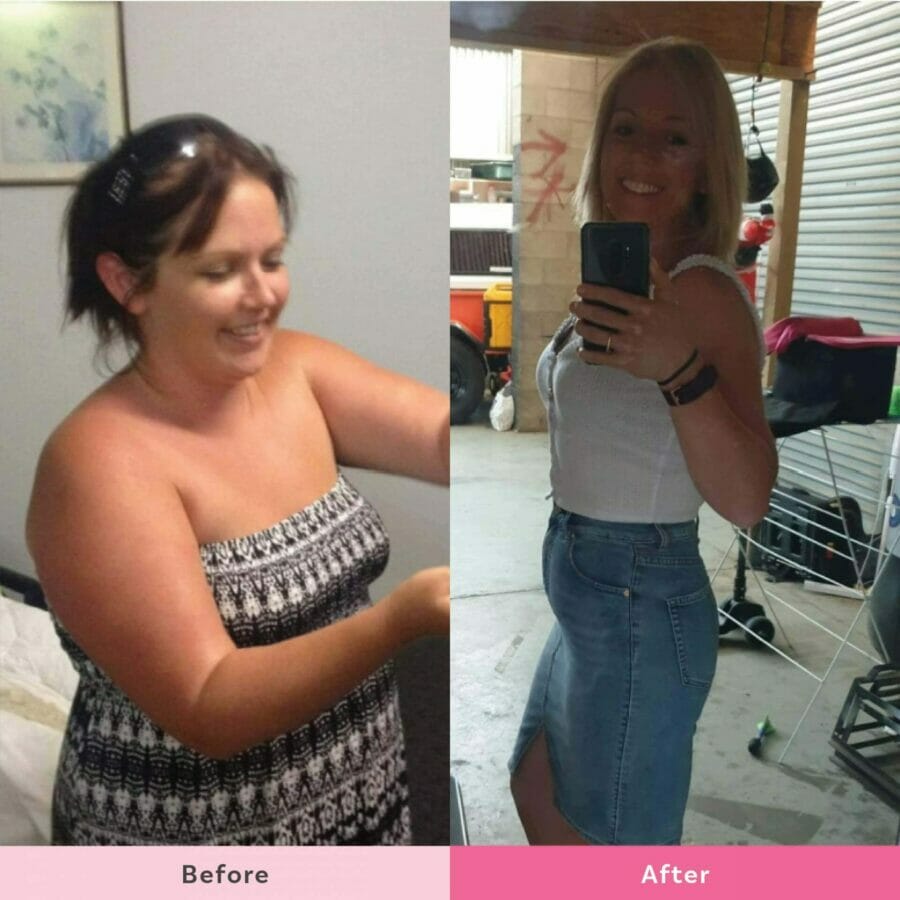 Tawhai has lost 52kg
When I found The Healthy Mummy in August 2014, I was desperate to lose weight for my wedding but was so overwhelmed with the amount I needed to lose. After years of losing and gaining weight I needed something I could easily follow, adapt for my family and be able to maintain. As soon as I looked at the 28 Day Weight Loss Challenges I signed up and ordered some Healthy Mummy Smoothie tubs, it has been one of the best decisions for myself and my family. I lost 52kgs in 15months and gained more energy, confidence and fitness. I've had some extremely hard days and weeks as we all do, but what's important is to never give up.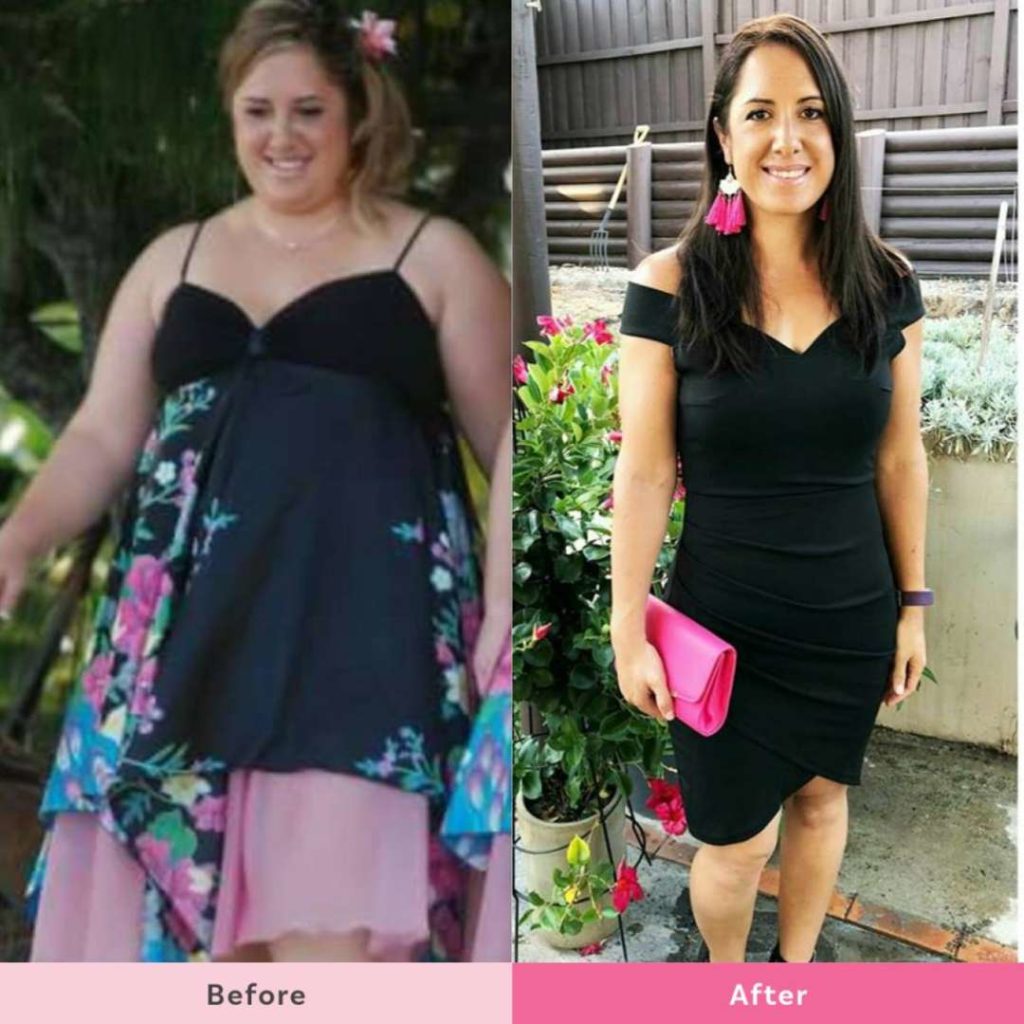 Hannah has lost 28kg on our Challenges
For me, the physical changes are a bonus! Suffering from severe depression and anxiety for over 2 years, I am now the happiest I've ever been!! My whole mindset has changed since joining The Healthy Mummy! I love being apart of such a supportive group of women! Best decision I ever made for my health & mental health!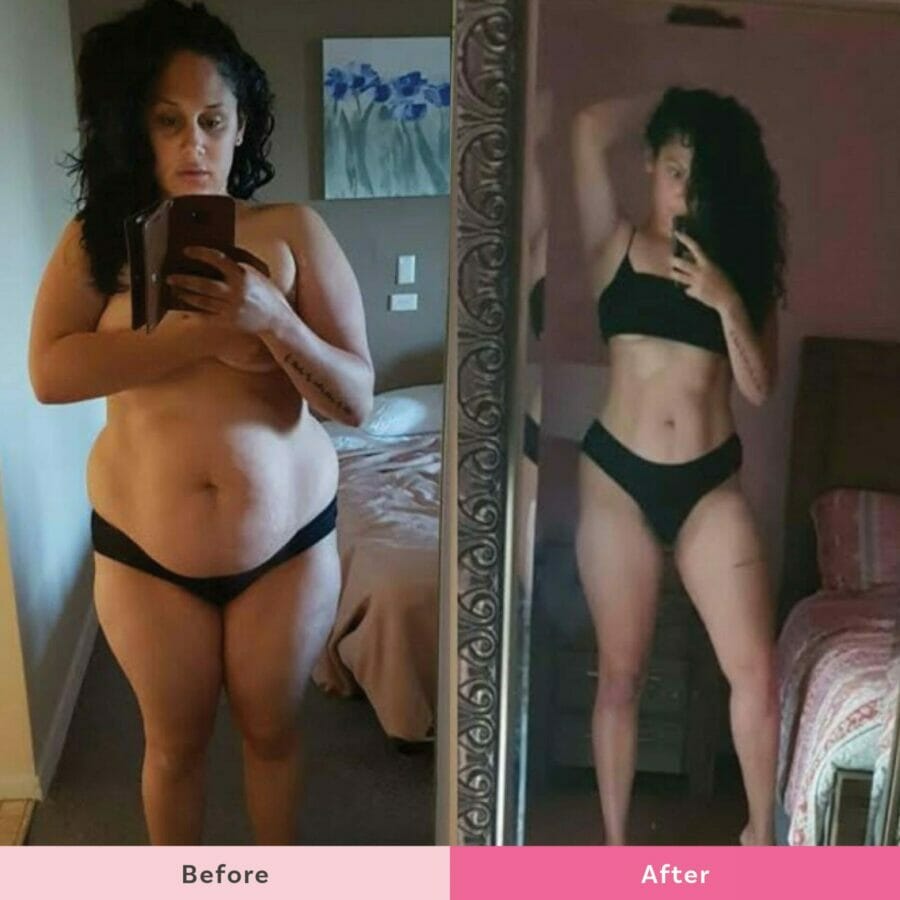 Hayley has lost 19kgs!
I set myself a goal to lose 5 kilos, and when that came off within only two weeks I just kept going! Summer is just around the corner and I think for the first time in about nine years I might just be that mum on the beach with a four year-old and a three year-old…..in a BIKINI! Anything is possible if you set your mind to it ladies!!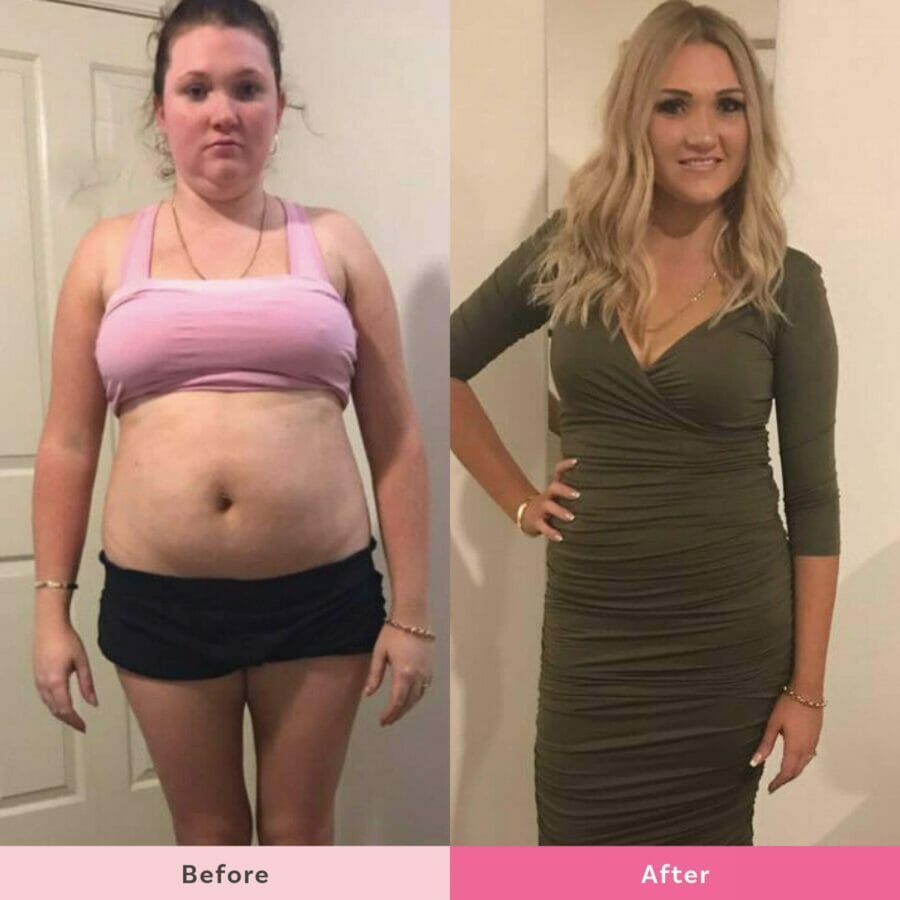 Cicily has lost 56kg
I've lost a lot of weight with The Healthy Mummy. I cannot recommend it enough. It's a new world. But that's not the great part about it. It's not the number on the scales that makes me happy…it's walking past a mirror and not hating what I see!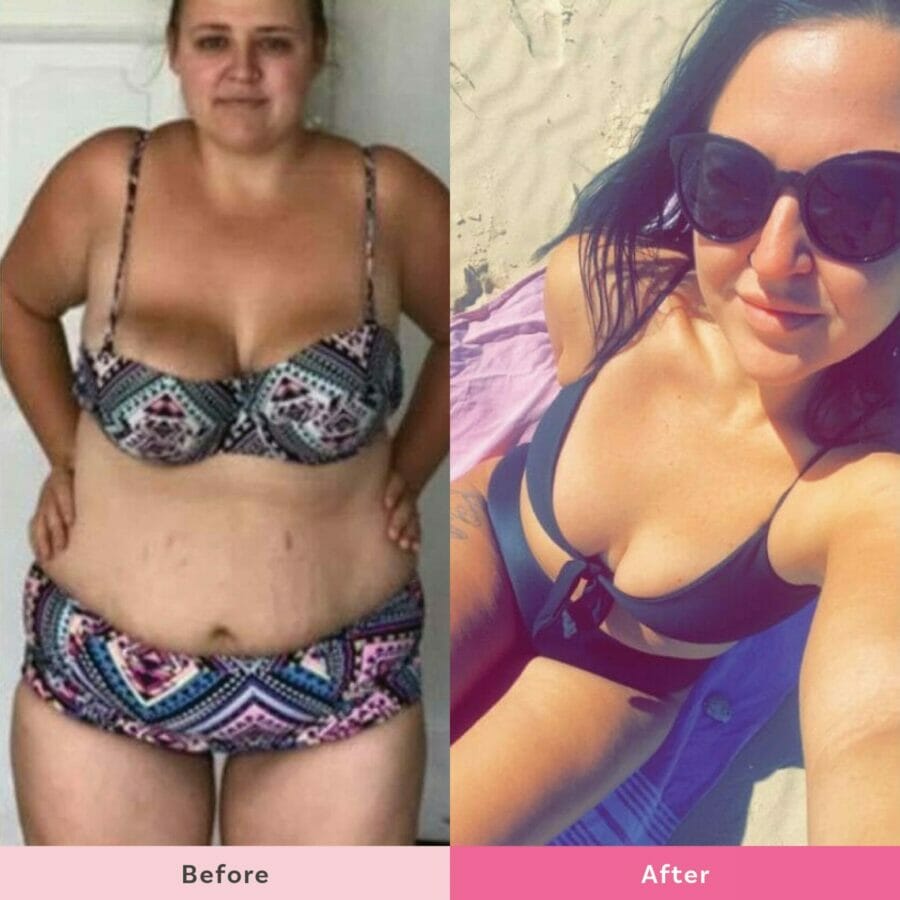 Find out more about our targeted Healthy Mummy Products and shop the latest offers!
The Healthy Mummy Smoothies
#1 BEST SELLER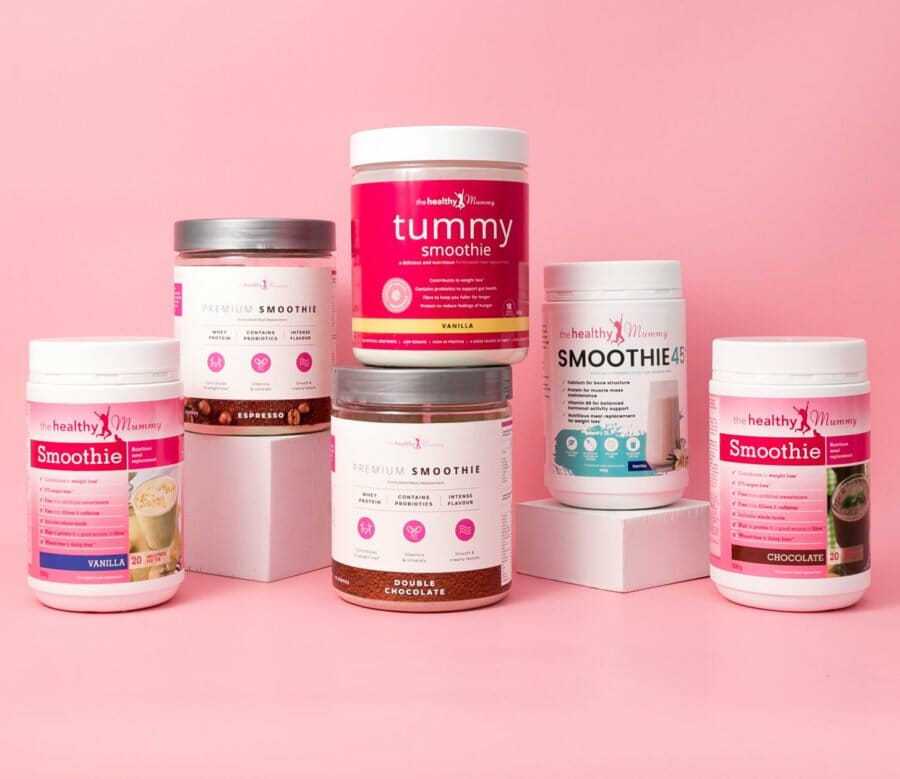 Our Healthy Mummy Smoothies do not contain any artificial ingredients and are recommended nutritionists, midwives and by 9 out of 10 mums. 
Made from highest quality natural ingredients, they're the perfect meal replacement or supplement for busy mums.
See The Healthy Mummy Smoothie shop here.
What are the benefits of The Healthy Mummy Smoothie?
It can help with your weight loss when used as part of a healthy eating and exercise plan.
Contains whole foods not refined, processed and synthetic ingredients.
Is Breastfeeding friendly but is used by all mums.
Provides an excellent source of nutrition for energy.
It is low GI, high in protein & high in fibre which helps you feel fuller for longer as well as the fibre content aiding digestion.
It is high in protein & has the lowest sugar content than any other similar product –click here to see a brand comparison table.
It is fast and easy to prepare and tastes delicious.
Can be used as a meal replacement or as a snack.
See what some of mums say in their reviews of our Healthy Mummy Smoothies.

Want more information?
Healthy Mummy Supplements

Our all-natural supplements are designed to help boost your energy, metabolism and immunity during breastfeeding and beyond.
Shop the range and see our targeted solutions to assist with bloating, immunity, hunger control, sugar control and collagen boosters.
SHOP THE HEALTHY MUMMY SUPPLEMENTS RANGE HERE
Healthy Mummy Skin
HIGHLY TARGETED ANTI-AGEING SKINCARE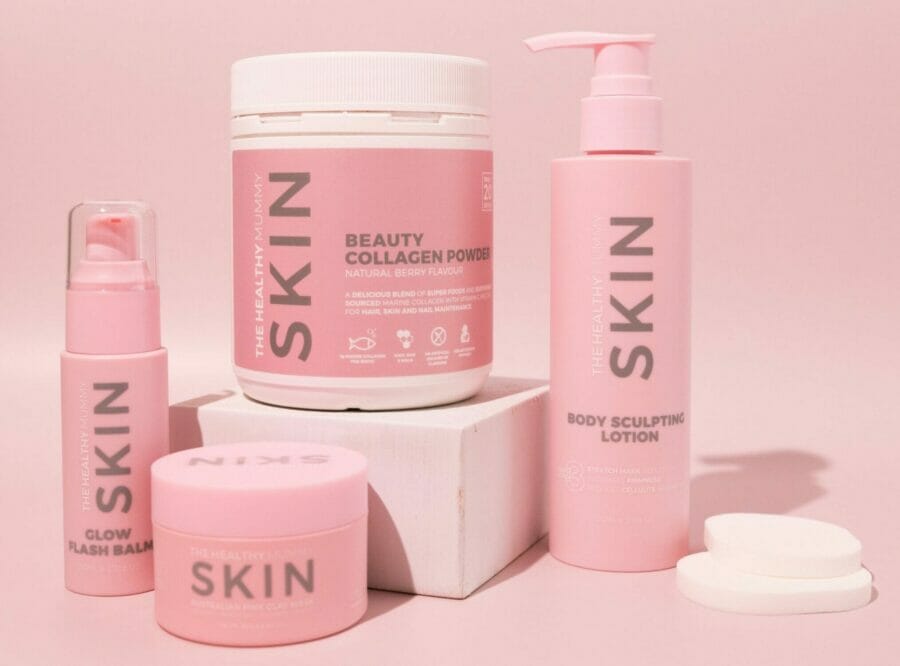 Formulated for busy mums, our skincare products are designed to put the health and vitality back into your skin.
Get great results with minimum time and minimum effort!
SHOP THE HEALTHY MUMMY SKIN RANGE HERE
Join our PRIVATE Facebook Support Group
When women support each other incredible things happen. Join the EXCLUSIVE Facebook Group and connect with like-minded mums across Australia who offer daily support so you can stay motivated and on-track! The secret weapon to your weight loss journey!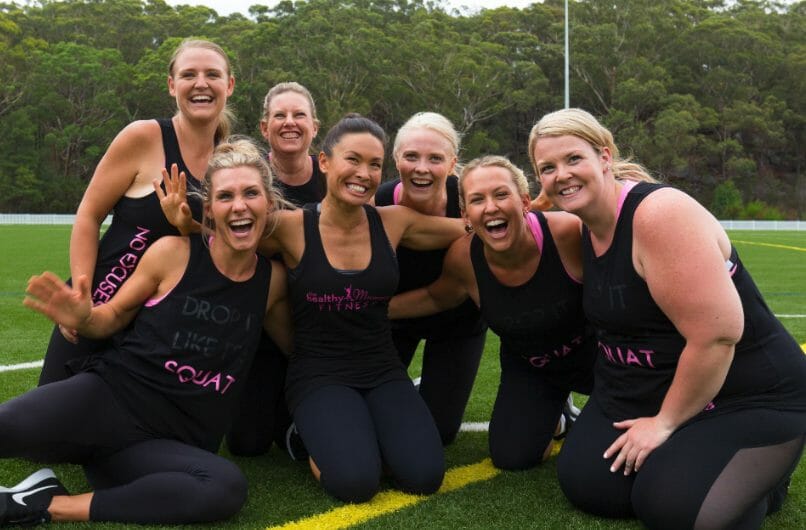 The Exclusive Facebook group offers content, offers and support, motivation, tips and more!
REAL MUMS, REAL RESULTS, REAL SUPPORT!