Fresh out of bananas, or on the brink of overload? We've got you covered.
Get your BONUS Banana Free Smoothie recipes. 
Find ten delicious smoothie recipes – all made with Healthy Mummy Smoothie mix to help you load up on essential vitamins and minerals. Our smoothies are nourishing, sustaining and perfect for busy mums with healthy goals.
Find out more about our breastfeeding safe Healthy Mummy Smoothies and Pregnancy Smoothies.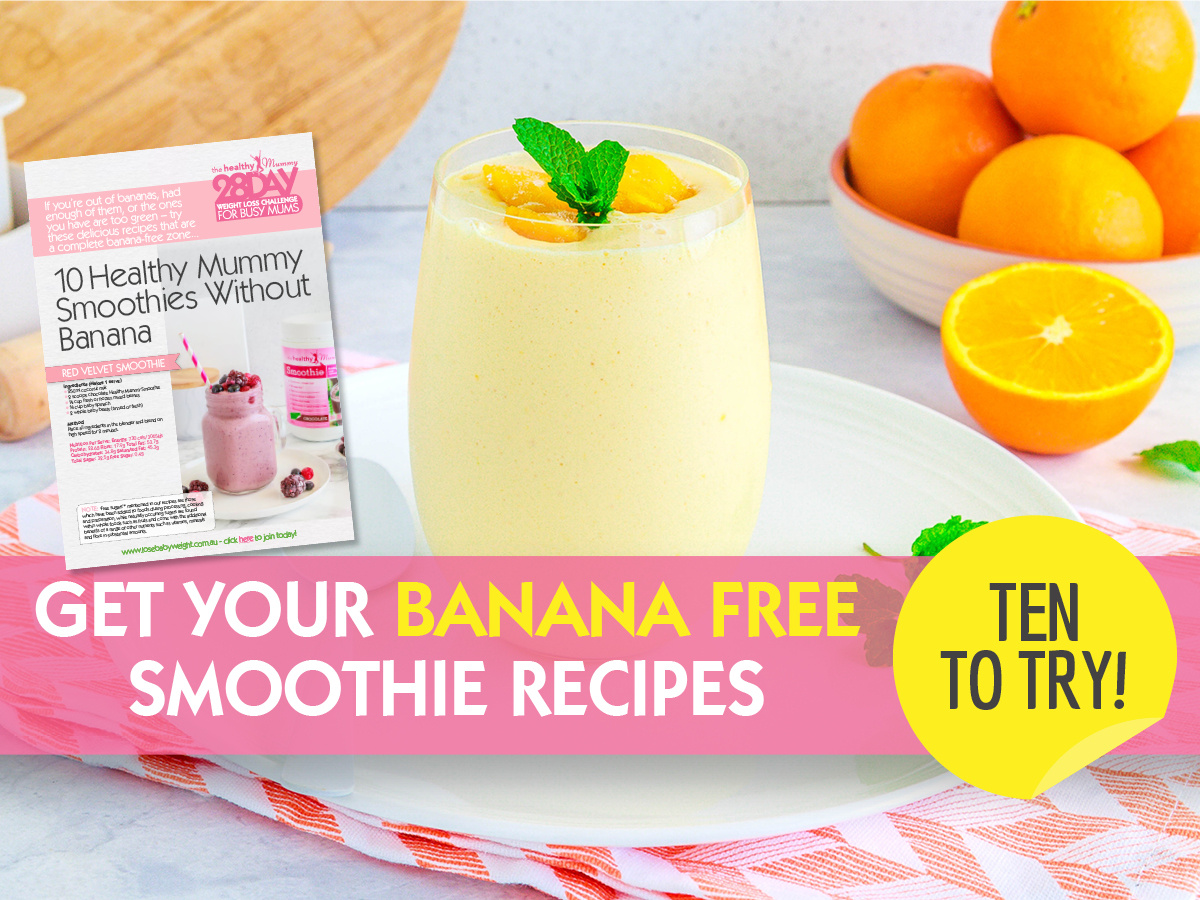 Enter your details and we'll send you our FREE recipe pack now.
(P.S – if you have trouble entering your email address – make sure you write your email – not copy and paste it – plus you can try leaving a space at the end)