Belly Buster On A Budget Recipe Pack
If you want to REDUCE BELLY FAT or BELLY BLOAT then download this FREE recipe pack filled with BELLY BUSTING ingredients that will cleanse and flatten your tummy.
The recipes are easy to prepare, family friendly and SUPER YUMMY.  Plus, they are BUDGET FOCUSED so you can eat healthy without the high costs.
You'll also get loads of easy to perform BELLY BUSTING exercises that focus on the tummy region.
It's the perfect solution for TRIMMING your tummy.
Enter your details below to get your FREE copy now.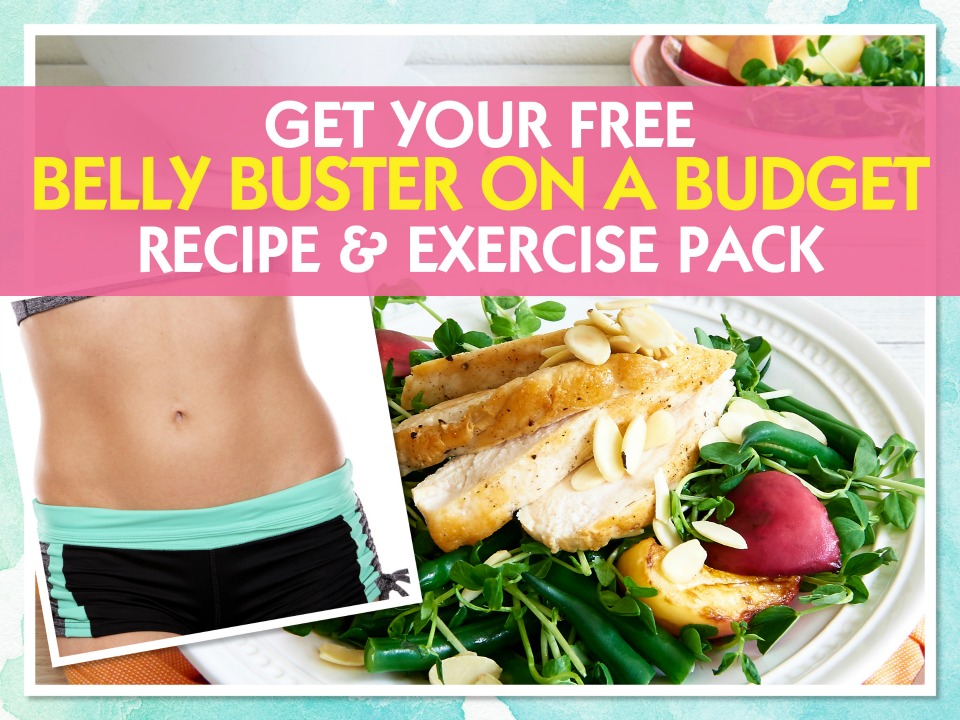 P.S – if  you have trouble entering your email address – make sure you write your email – not copy and paste it – plus you can try leaving a space at the end.