Winter Weight Loss Recipe Pack
Cold winter days can lower our motivation to eat well and stay on top of our exercise routines.
The June 28 Day Winter Weight Loss Challenge is perfect to get you through those days when you'd rather stay indoors and hibernate.
Our nutritionists have planned delicious, easy-to-prepare meals that the whole family will love, so you'll get that comfort food fix without the unhealthy side effects.
Get a sneak peek at the recipes inside the Winter Weight Loss Challenge – which starts 29 May.
Download your FREE recipe pack by entering your details below.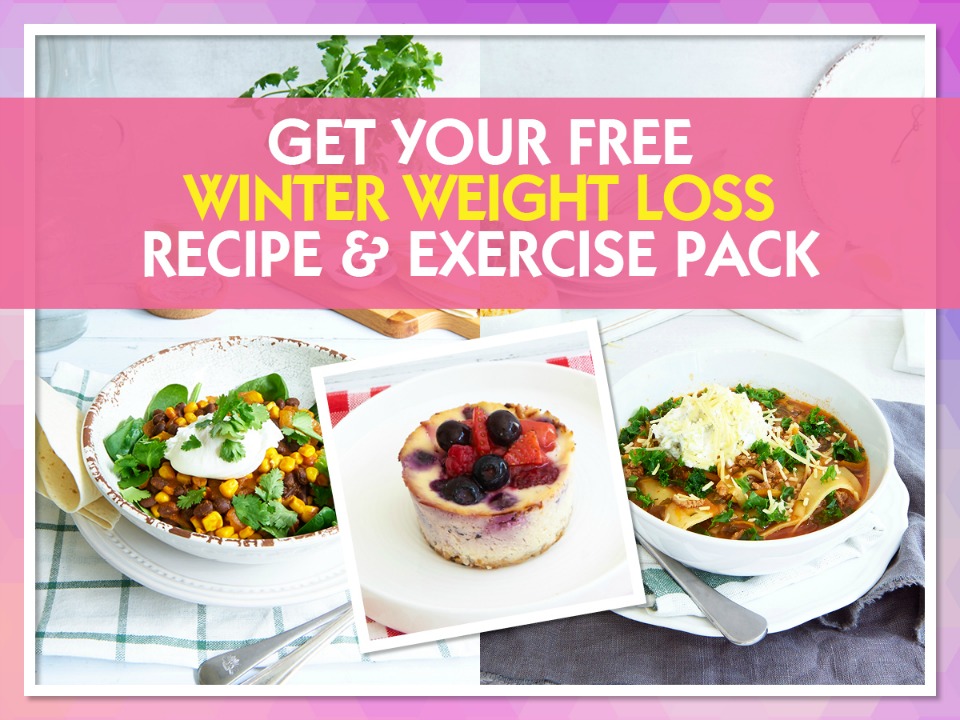 P.S – if  you have trouble entering your email address – make sure you write your email – not copy and paste it – plus you can try leaving a space at the end.