Weight Loss
Hi I'm Nikola and I'll be one of your Motivating Mums. I've lost 16kg in the last 8 months following the 28 Day Challenges and using the Healthy Mummy smoothies.
I'm really looking forward to motivating you all and motivating myself even more too. I have been so inspired and motivated by other Mums in the Healthy Mummy community,  that I feel honored to have been chosen as someone to help motivate you!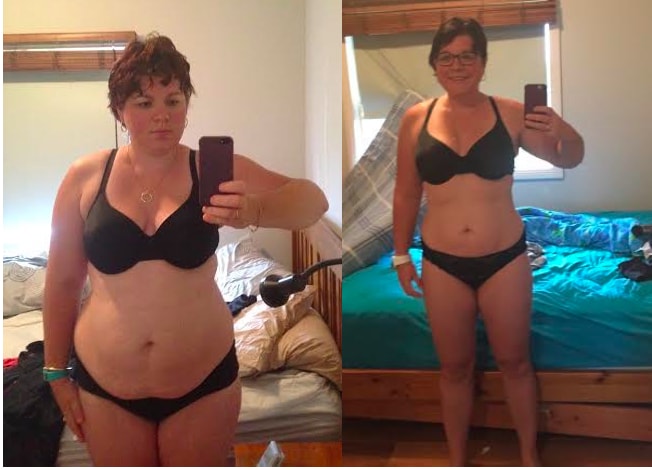 I'm a single mum to 3 year old twins and they are a huge support of mine and one of my biggest motivators. I'm changing my lifestyle for myself, but also so that I can be a better mum to them. I want to join in with them, not sit on the sidelines and watch.
I am now about to complete my 10th 28 Day weight loss Challenge. I lost 4kg my very first time on the challenge and was shocked (and delighted)! I was eating yummy food that you wouldn't expect to be healthy (because it tasted so good!) and I was dropping weight.
I especially loved how easy the recipes were to follow, that my weekly menu was planned, my shopping list provided and all I had to do was shop and cook.
In addition to doing the exercises provided through the challenge, I've also been using the Lose Baby Weight exercise DVD, I love that the DVD is so quick and easy to put on and that its broken up into 15 minute sections.
I have been closely following the menu plans, doing the daily exercises, and also meal planning and prepping as much as I can. Meal prepping is incredibly helpful to staying on track. I truly believe meal planning and prepping is the key to staying on track. If you are interested I even wrote a blog about meal planning and prep.
I am very involved on the private Facebook support group, posting regularly as a way to motivate myself and keep myself accountable. The support I receive from everyone on the page is so overwhelmingly positive. Initially I just couldn't believe how supportive such a large group of women could be.
One of the things I most love about the 28 Day weigh loss Challenges is that I'm now eating a much wider variety of meals. I've opened up my tastebuds to things I would never have eaten before. The meals are all so family friendly and my boys love the food! This is a huge bonus for me as I only have to cook once, and I know my family are eating healthy nutritious meals.
I look forward to keeping you all motivated and on track and hope to share some ideas and tips they may benefit you all.
Nikola x