Here's a sneak peek at the January DETOX & SHRED Challenge recipes
After a busy year, the rush of Christmas (and the festive season in general!), it's really common to feel tired, bloated, unmotivated and sluggish.
Now is the time to plan for a clean, lean 2018 and join us with the Detox & Shred 28 Day Weight Loss Challenge that starts January 1.
If you want to find out what's in store, keep reading…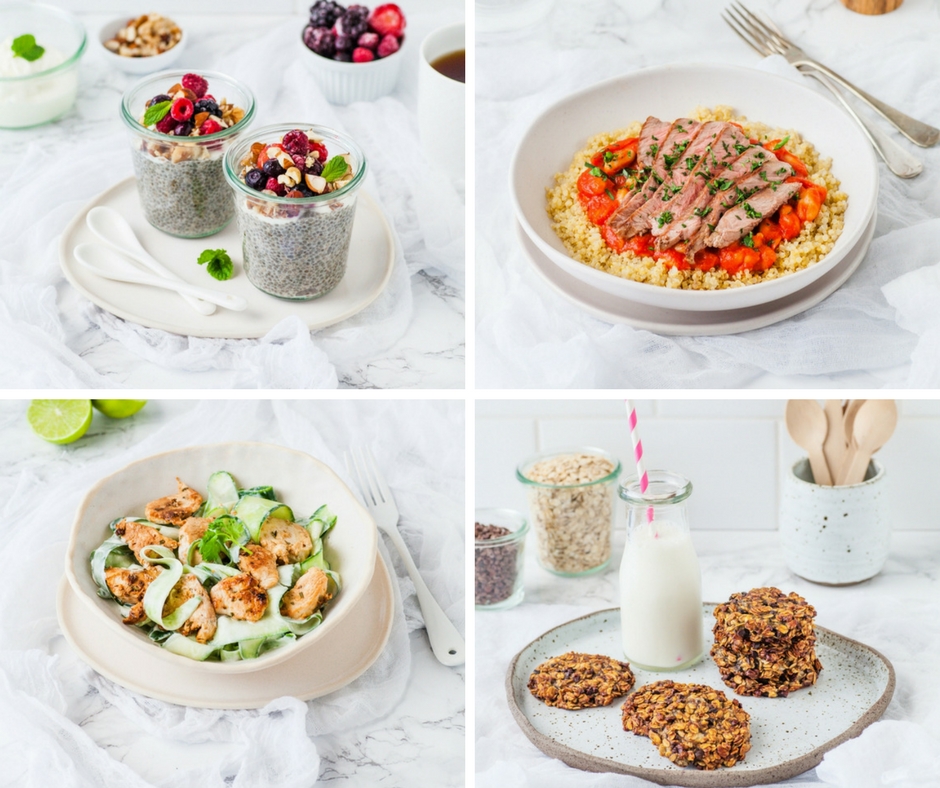 Sneak peek at the January DETOX & SHRED Challenge
Detoxing and eating 'clean' can help to remove unwanted toxins from the body, improve your metabolism and kickstart your energy levels to help you shred those unwanted kilos for a fresh new year.
The Detox & Shred 28 Day Weight Loss Challenge contains healthy, easy to prepare and budget-friendly fat blasting and detoxifying meals.
What's more, there are brand new full-length workouts with our fabulous Healthy Mummy Fitness Trainer Wendy, to shred, tone, burn and get you looking your best.
Today we have a sneak peek at some of the recipes on the January 28 Day Weight Loss Challenge meal plans. PLUS, we've got one of the recipes for you to try out TODAY!
1. Nut and Berry Chia Porridge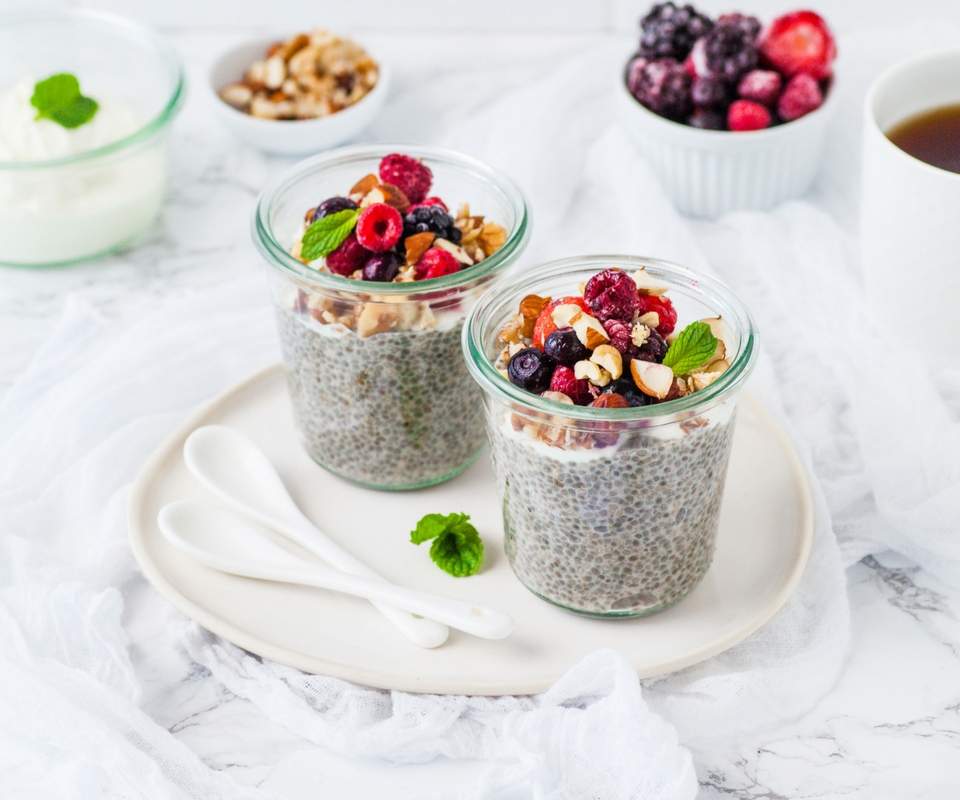 323 calories
Make this the night before for an easy start to the day. A high fibre, high protein, low sugar breakfast like this one will keep you feeling fuller for longer and ensuring your metabolism is switched on to burn calories all day long.
2. Chicken and Cucumber Ribbon Salad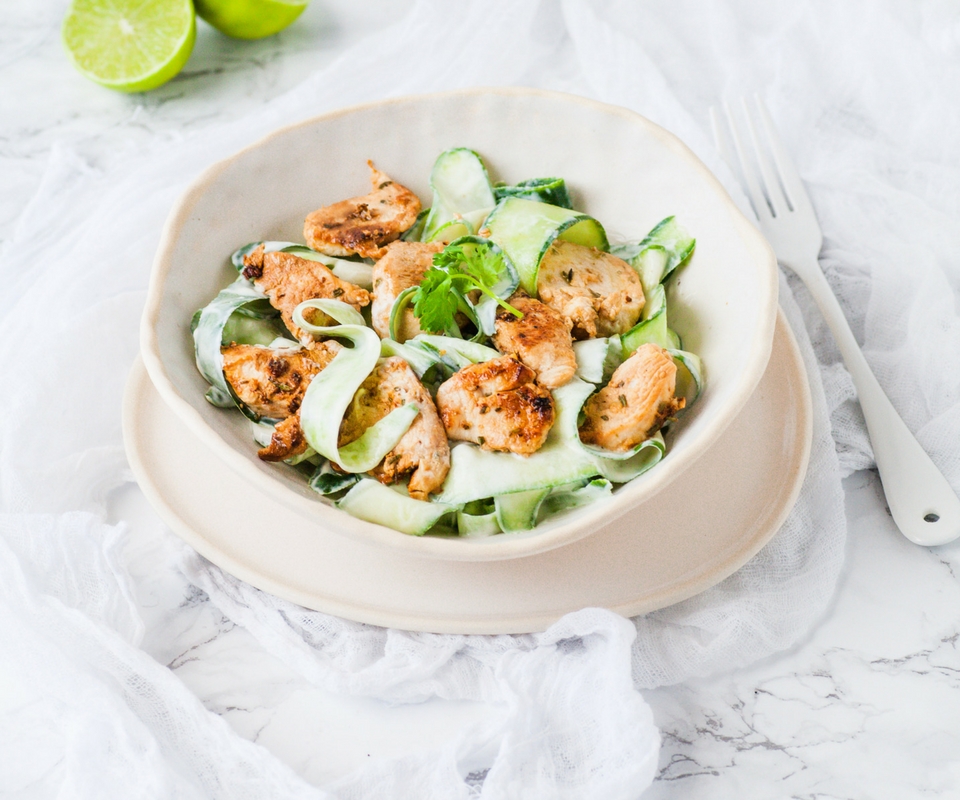 321 calories
Using fresh strips of cucumber in place of pasta is a great way to add more veggies to your diet. Cucumber keeps you hydrated, helps to flush out toxins, and nourishes you with vitamins and skin-friendly minerals.
3. Lamb with White Beans and Quinoa
489 calories
Just 20 minutes is all you need for this healthy family meal. Legumes and beans have many health benefits, including regulating your blood sugar levels, protecting your skin, and are a great source of fibre.
4. Oat and Cacao Cookies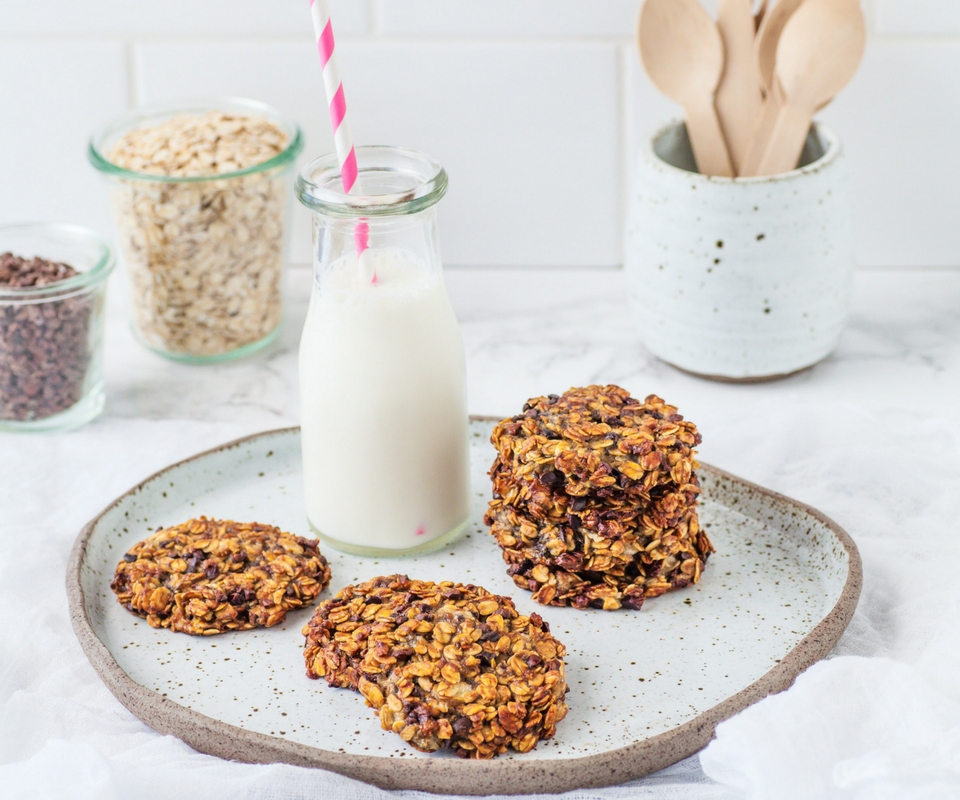 147 calories
Avoid processed, premade snacks that are usually loaded with sugar. Make your own healthy cookies and muffins so that you know exactly what's in them (and what's left out!). Here's the recipe for these healthy cookies for you to try out today.
Ingredients
2 ripe bananas, mashed
1 cup rolled oats
1/4 cup cacao nibs
1/2 tsp baking soda
1 tbsp coconut oil, melted
Method
Preheat the oven to 160C and line a tray with baking paper.
In a bowl, add the banana, oats and cacao nibs. Mix well.
Add the coconut oil and baking soda and combine well to form a cookie dough.
Divide the dough into 6 even portions and roll into balls. Place the balls onto the prepared tray, leaving space between each to allow for spreading.
Press down on each ball gently to flatten slightly.
Bake in the oven for 25-35 minutes or until golden brown.
Allow to cool completely on the tray before serving.
One cookie is one serve. Store leftovers in an airtight container in the fridge for 3-4 days.
So, if you are ready to SMASH your new year goals and tone up your body come 2018 – be sure to join our 28 Day Weight Loss Challenge and get access to these incredible, incredible workouts.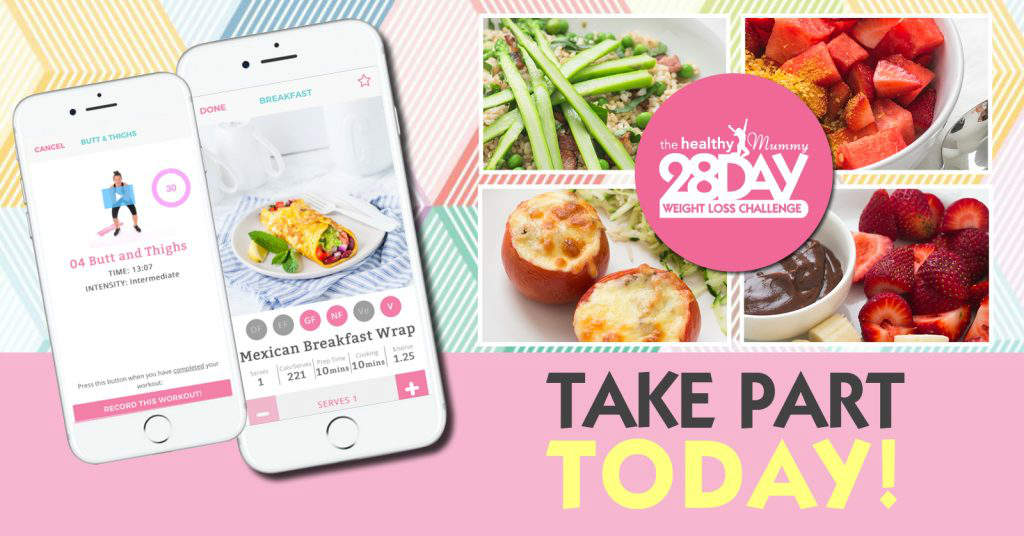 Learn more about the DETOX AND SHRED CHALLENGE here.
What's The Healthy Mummy Ultimate Weight Loss MEGA Box?
Have you checked out The Healthy Mummy 2018 ultimate weight loss box? This box is amazing value and has so many great products in to kick start your 2018 off in the right direction.
Think resistance bands, 2L water bottle, day planner, Metabolism Boosting tablets and MUCH MUCH MORE!