Sugar X has launched and Mums are loving it!!!
The Healthy Mummy has just launched a secret weapon to help mums lose weight by reducing sugar. The exciting new Sugar X can help you to consume less sugar by temporarily changing the way your tongue tastes sugar!
Some lucky Mums got the chance to trial Sugar X and have given it rave reviews!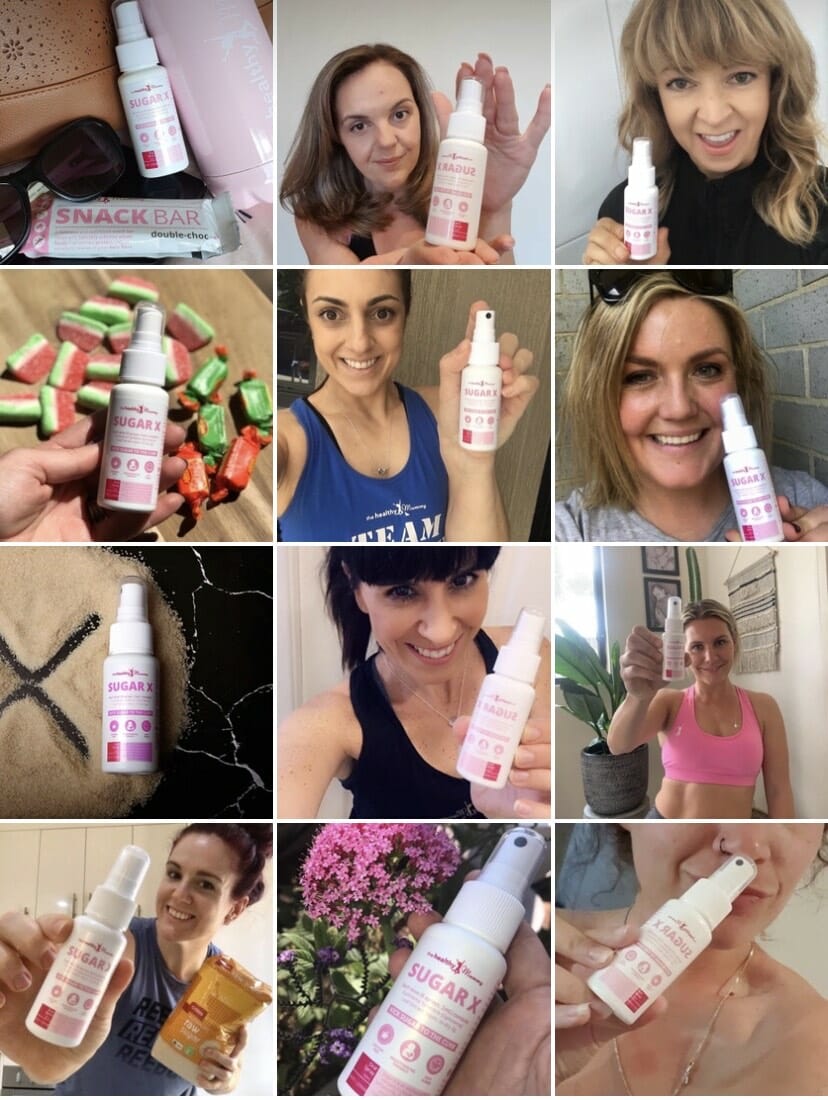 "SUGAR X is exactly what I've been looking for"
"Something can make my self confessed gluttonous self put chocolate BACK?? Wowsers!!"
"It's a big YES from me for the new Sugar X !! Love it!"
"My need for sugary treats have subsided"
Sugar X has launched and  Mums are loving it!!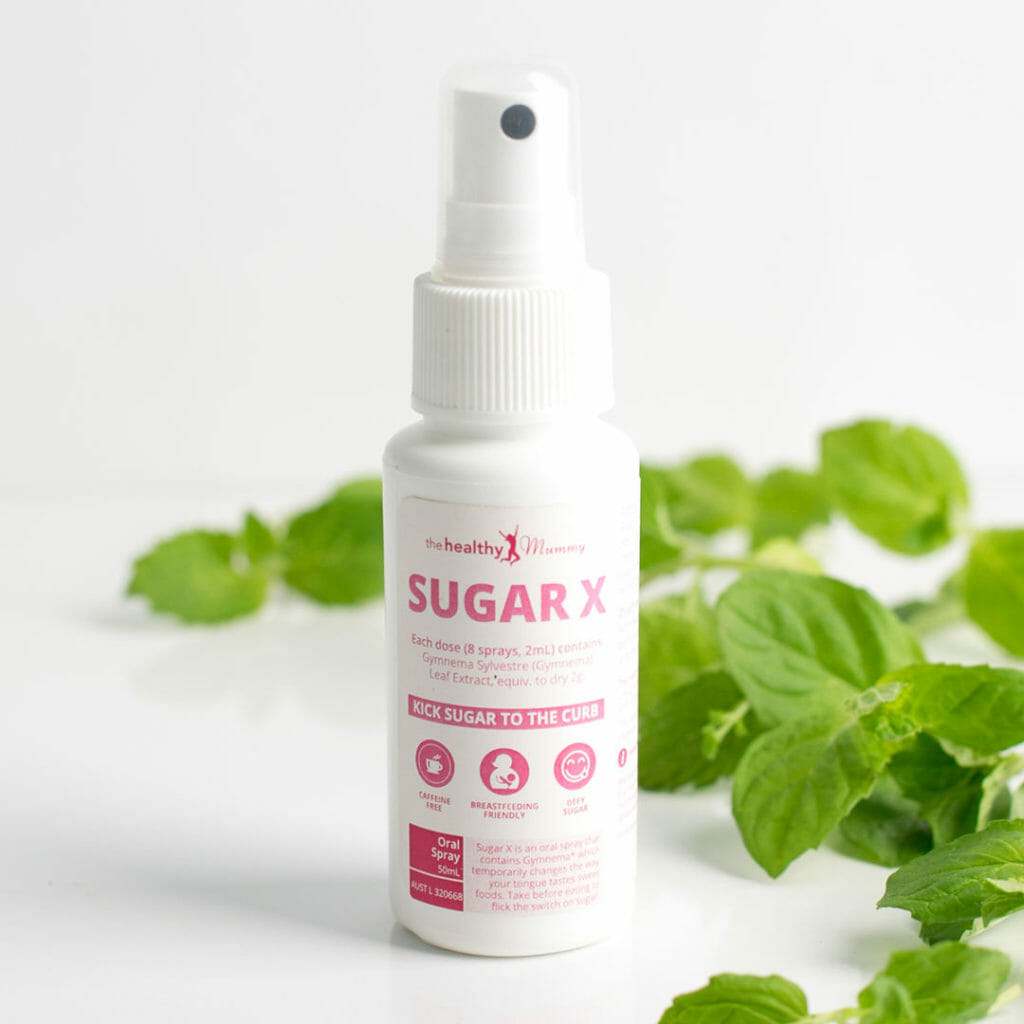 HOW IT WORKS
Sugar X stops you from tasting the sweetness in sugary foods. As a result, you consume less sugar and ultimately fewer calories. It helps to reduce your desire for sugar, PLUS it's caffeine free , and ideal for mums.
Created to help you kick sugars to the curb, the Sugar X is an oral spray with Gymnema leaf which has been traditionally used in Ayurvedic medicine to temporarily reduce the taste of sweetness on the tongue. Take before eating to flick the switch on sugar.
Watch how Sugar X changes the way Kaitie tastes her favourite sweet treats!
Mums in our community can't get enough of it!
Mum of 3 Kellie Rebecca says, "Oh my god, I'm crook at the moment and have no real appetite but thought I might give a bit of chocolate a try because who doesn't love chocky when you're sick. I decided to try the Sugar X spray to see what it was about as I was admittedly a little bit sceptical. I broke myself off 4 pieces of chocolate and put two sprays of the Sugar X spray in my mouth, waited a few minutes and then ate one piece of the chocolate. TASTELESS and weird. I put the other 3 pieces back! What the helllllll….. this is a game changer!! I'm kind of annoyed that it made my beloved chocolate taste yuck but if something can make my self confessed gluttonous self put chocolate BACK?? Wowsers!!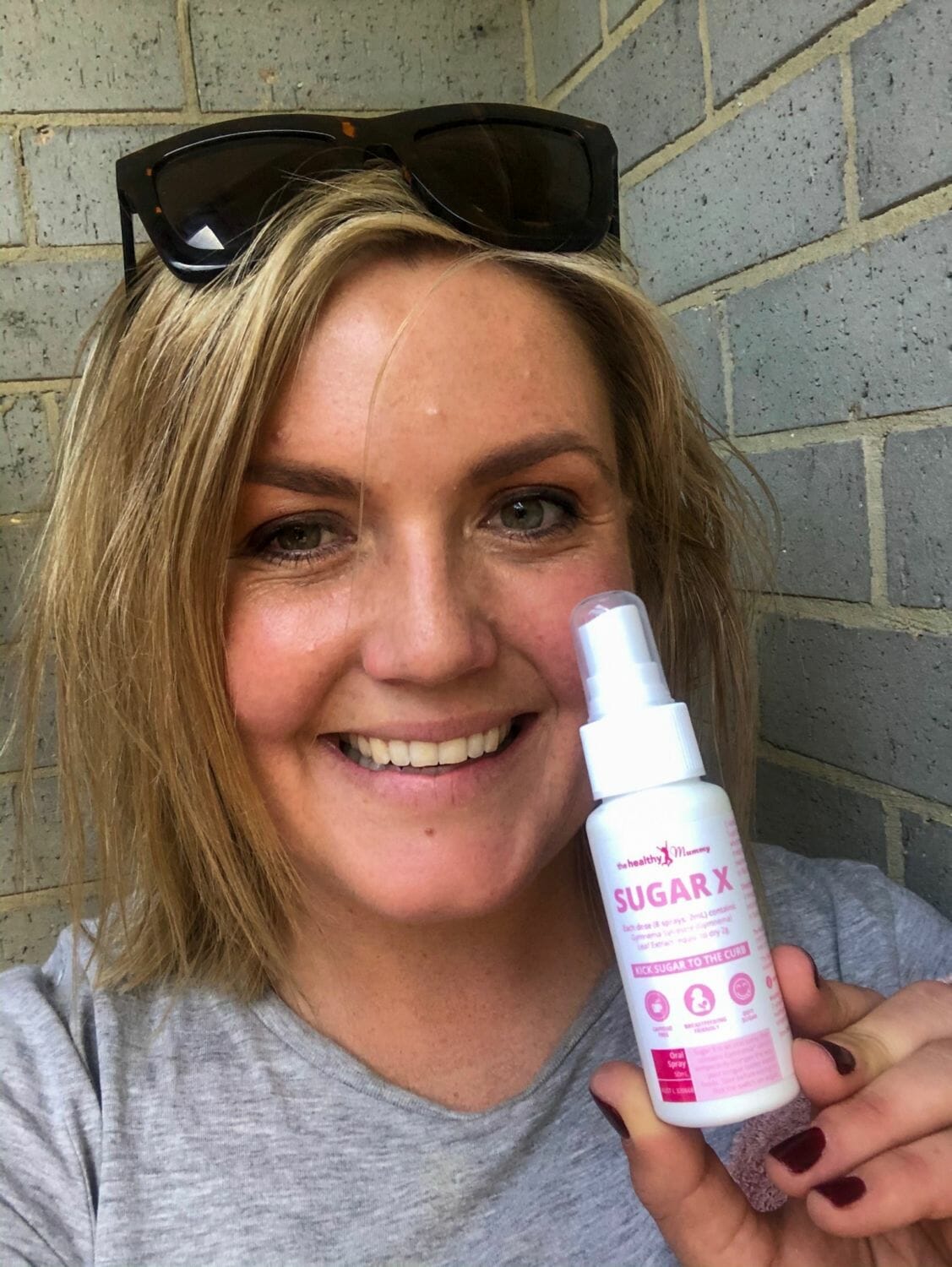 Cass mum of 4 says, " The new SugarX from The Healthy Mummy is exactly what I've been looking for and it really works! Being a busy mum, it's hard not to reach for the wrong things when you are exhausted but this is helping me control my sugar intake  which is giving me more energy and motivation to hit my goals"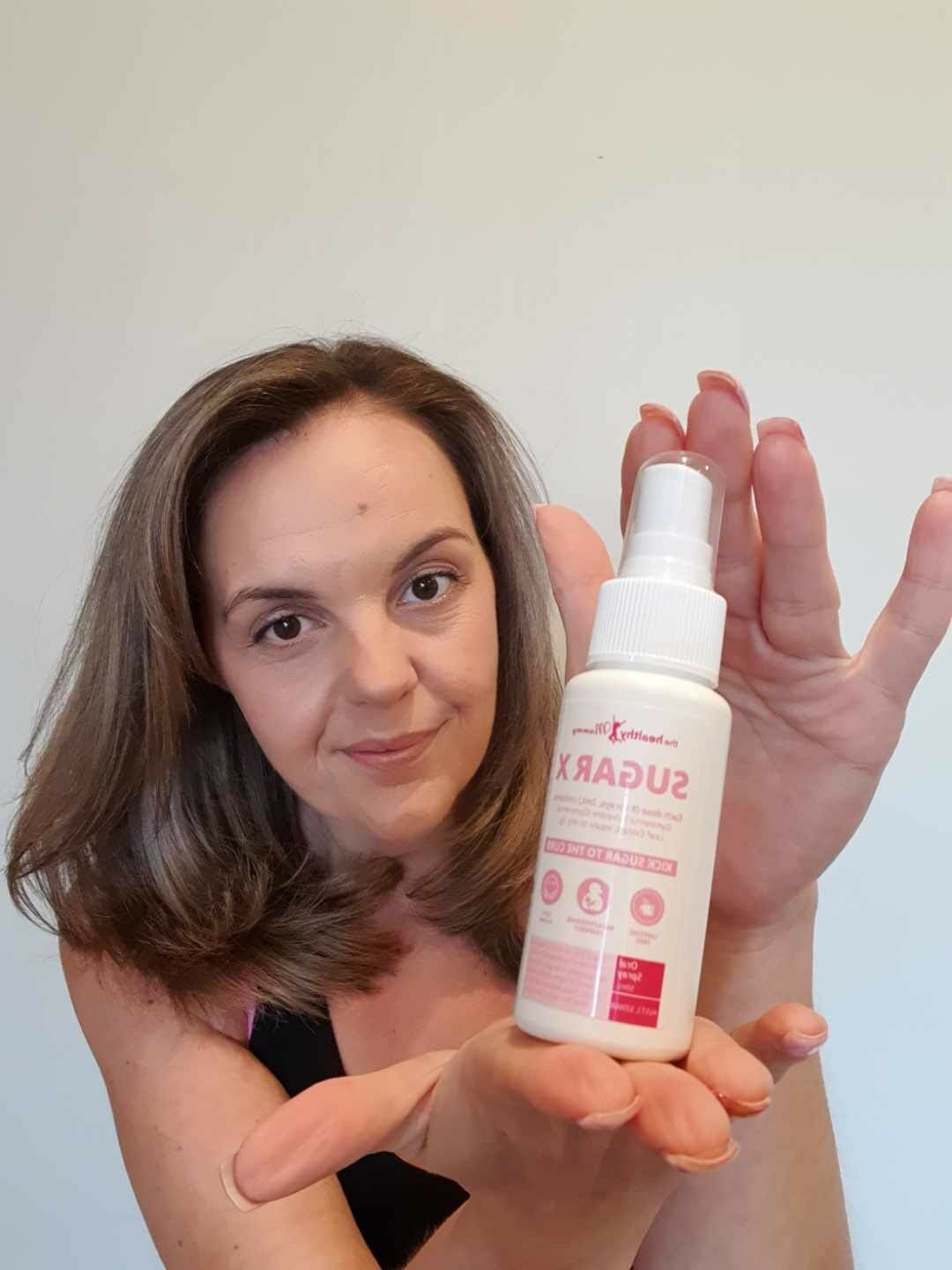 Mum of 5 Bec says, "For years now I have struggled with extreme pms chocolate cravings and add a sneaky sugar to my coffee too. After using Sugar X I have stopped adding sugar to my coffee, I just don't look for it anymore and I noticed by day 3 I stopped wanting sugar as I knew I wouldn't be able to taste it, even though my pms was at its extreme point. The bottle size is perfect to pop in my bag, and it's my new weapon against sugar. Thanks The Healthy Mummy you have done it again supporting mums the way we need to be. "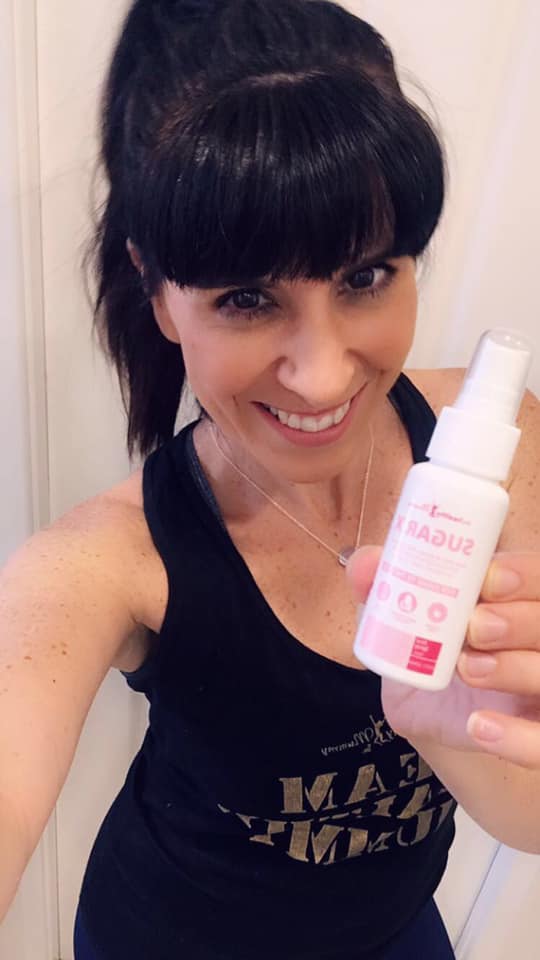 Leah Romiti says, "I'm 100% a sweet tooth so this product has my name all over it!!! SUGAR X is exactly what I've been looking for. I am a Healthy Mummy through and through but I'm still human!! I love chocolate, cakes, biccies… all the things full of BAD sugars. SUGAR X has been created to kick sugars to the curb so I'll be spraying this baby onto my tongue to help stop me tasting sugar, especially at night time."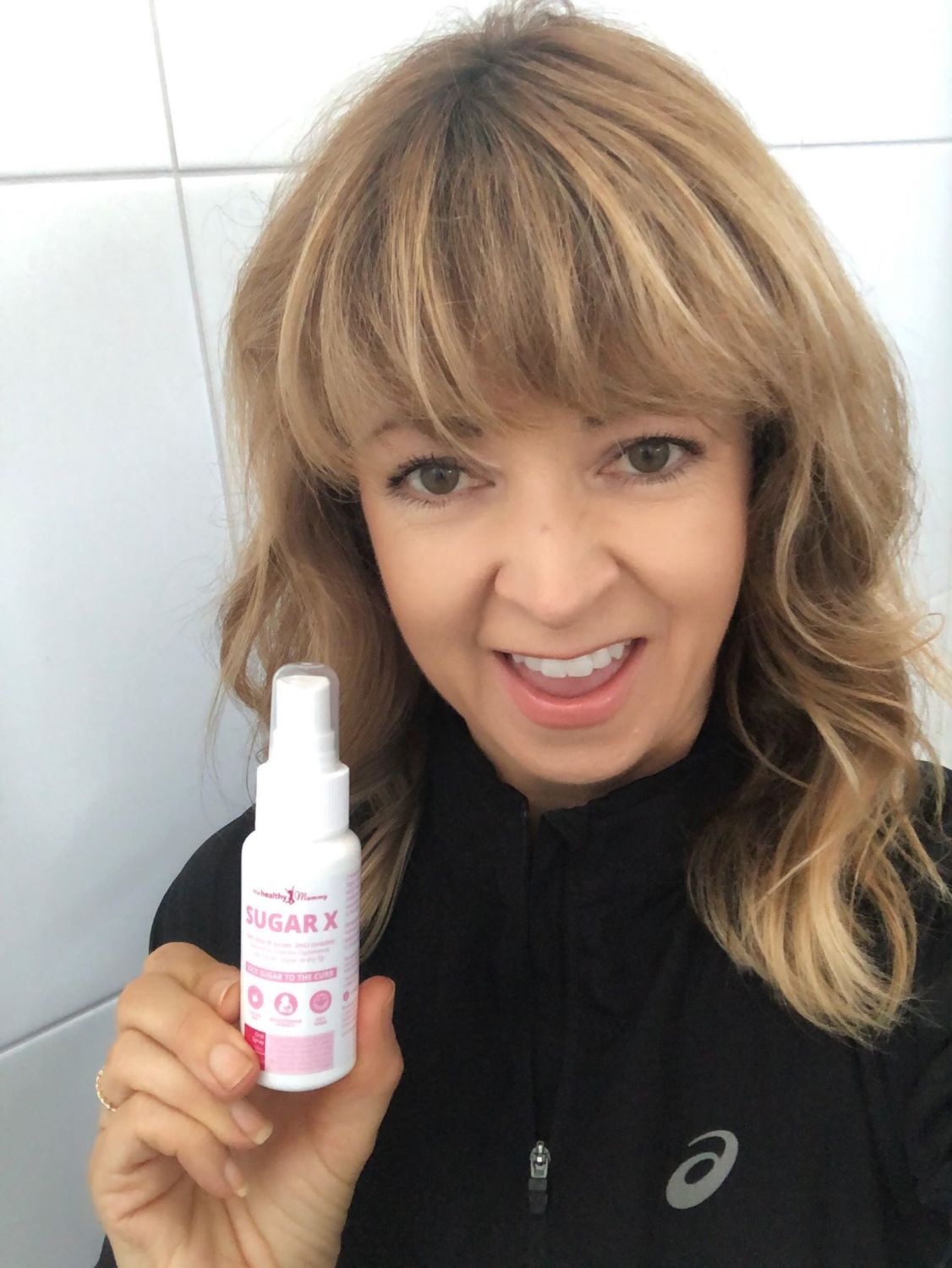 Kerrie Obrien says  "I have been lucky enough to be trialling the new Sugar X product and I'm very happy to say that it has been working for me! My one downfall is craving sugar and chocolate especially at that time of the month when those hormones hit. This month however I have found that thanks to using the Sugar X I no longer taste sugar so I'm less likely to eat it! When I have felt the need for sugar I have used a spray of the Sugar X and know I'm not going to taste it, so don't bother eating it! I'm so happy as this really will help me keep on track with healthy eating and reaching my goals. The taste is a bit minty and it is really pleasant and easy to use. I love that it comes in a discreet portable spray bottle that I can easily pop in my bag when out and about too. It's a big YES from me for the new Sugar X !! Love it !"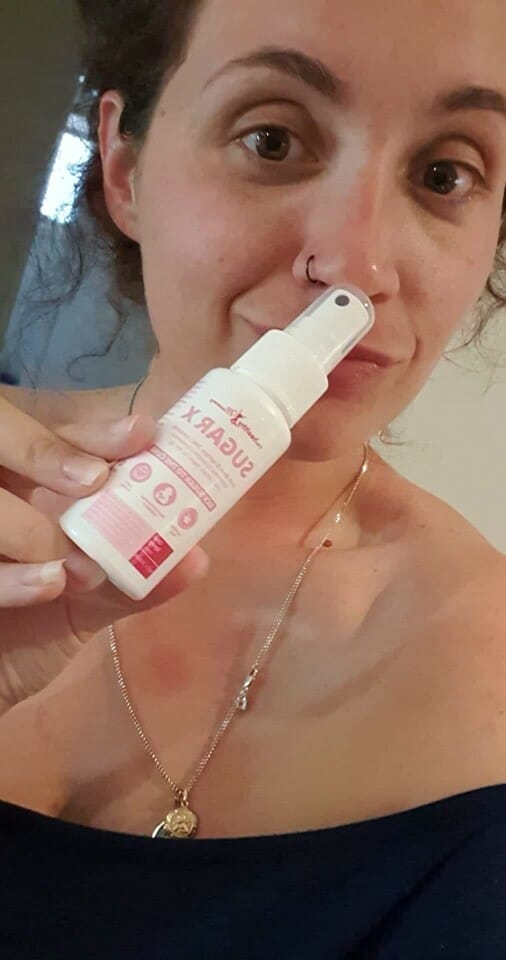 Melanie Arnold-Stemm wanted to give her review after 5 days of trialling it, and is happy to say…. "At first I was unsure if this was something for me, however I gave it my best, and 5 days on after following my plan as I normally do, and having a mini-plateau the past few months, I am already seeing results! The scales have started moving again, knowing I'm not going to taste the sugar, my need for sugary treats have subsided (and this has been a real issue lately), and I haven't even felt like needing coffee as much as I do! That part is a bonus because I have been putting in serious effort to try and cut down! The taste is mixed between green tea and peppermint to my palate, and one spray lasts me hours. Very happy!"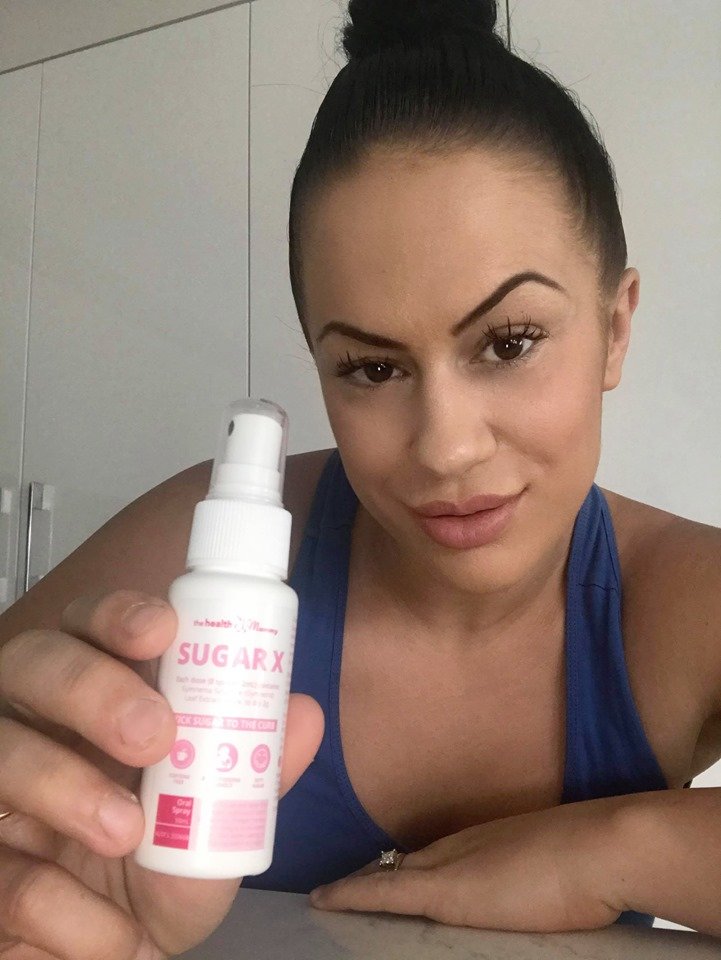 Melissa Timmer says "I currently go through stages of the month where I crave chocolate and it's like I turn into a chocolate monster for a day or 2, today was one of those days and I gave the spray a go just 2 sprays and it instantly kicks in, feeling curious I decided to eat one of my raw peanut butter bars which are usually pretty sweet, with the spray you don't get that super sweet flavour, it gives you what you need but not wanting to eat the whole block of it. It stops that addiction of going back for more. I'm pretty sure I could get used to this and it's going to be a great little tool when I'm struggling with temptation. Such a handy size to pop in your handbag so even when going out for a meal you can enjoy it while not going overboard and feeling guilty afterwards. Can't wait to use Sugar X more.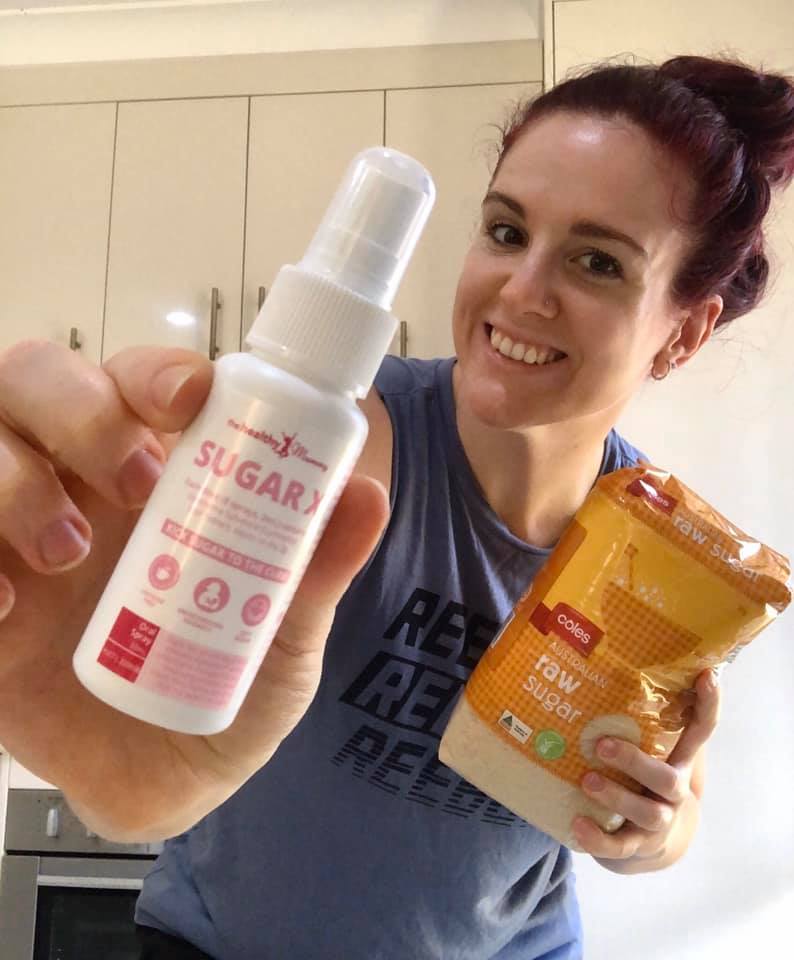 Sugar cravings, especially after meals are my downfall, always have been… until now! Says Cat Christ.  I've been using Sugar X daily and have noticed a huge difference in how sugar tastes!! I'm feeling satisfied after meals now, instead of feeling like I need 'something' to complete the meal.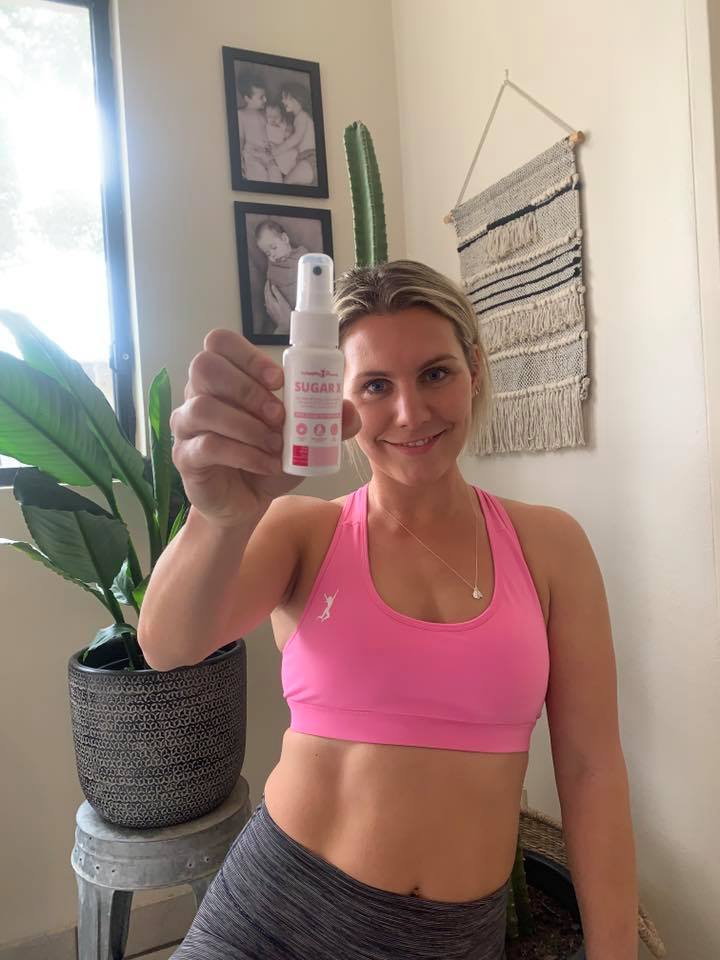 "This is the most unique product I've ever tried and it actually works!! It takes the edge off sugar!! It makes me feel more in control" says Sascha Farley.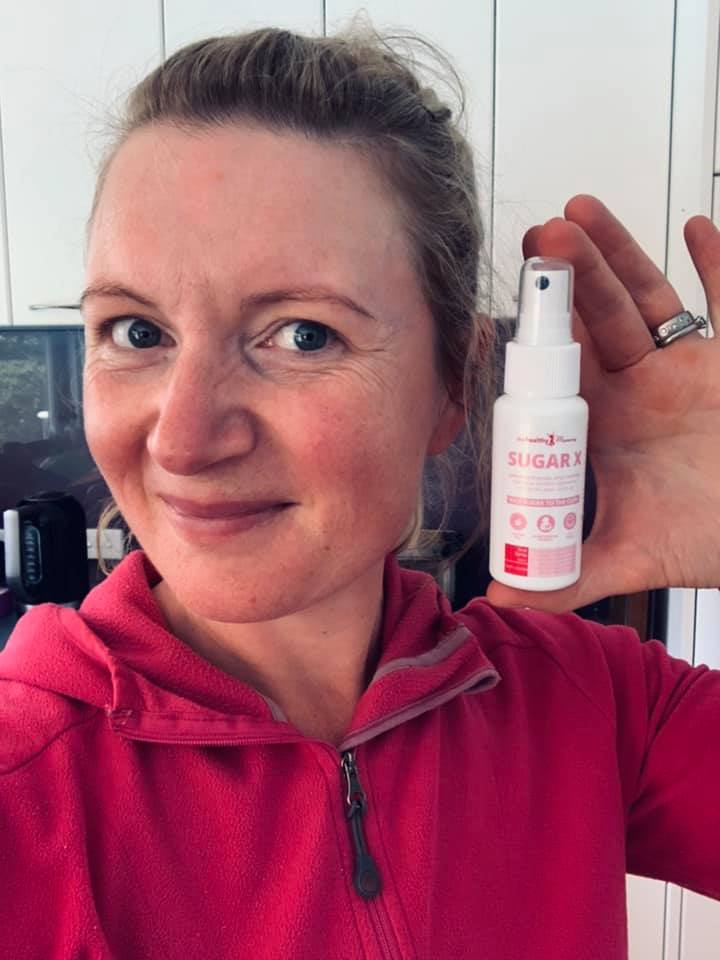 Bec Jackson says "If sugar is an issue then this product is for you! A pleasant peppermint taste and convenient size spray bottle mean it's a sinch to throw in your handbag when out and about! Good work Healthy Mummy on another product to support Mums live a healthier lifestyle!

Use Sugar X as part of the 28 Day Weight Loss Challenge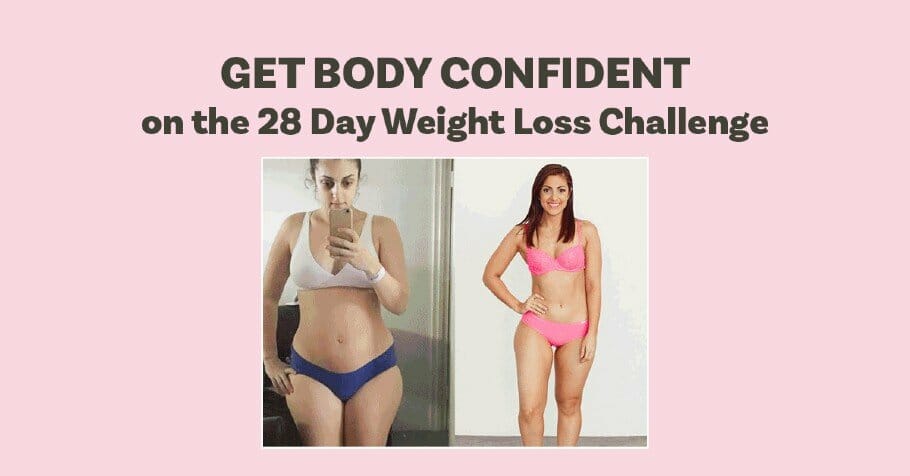 Our Challenge includes:
28 days of at home exercise routines (no gym needed) – with video instruction
Customisable and breastfeeding friendly meal plans
Time-efficient exercises for busy mums – under 30 mins
Challenge combines Pilates exercises with interval and circuit training (HIIT)
Suitable for basic to advanced fitness levels.
Home to thousands of EASY-TO-MAKE recipes.
To find out more on the 28 Day Weight Loss Challenge click here.