Supermarkets continue to put limits on products to help serve the community
The continuing uncertainty and constantly changing status of the Coronavirus (COVID-19) is still leaving a lot of supermarket shelves bare, despite Prime Minister Scott Morrison telling the country to "stop it" when it comes to the hoarding.
As a result all major supermarket chains have put limits on certain products in order to get on top of this unprecedented demand and also allow for them to have enough product to service the whole community.
Below we go through the current limits each of the majors have in place.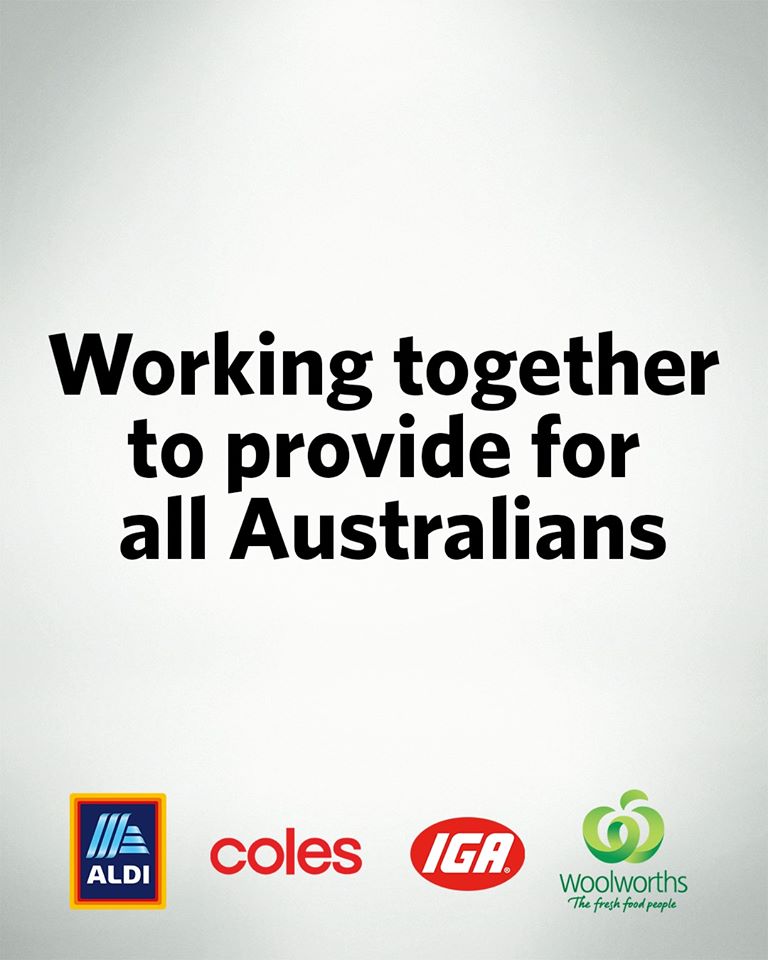 Supermarkets across Australia put per-product limits to help support the community
All four of the major supermarket chains have put out a group statement across their social media and in print advertising, in response to the crazy scenes that have been happening in their stores as people panic purchase items due to Coronavirus fears:
"To all our customers,
Through these challenging times, the aim of every Australian supermarket is to provide you and your family with the food and essentials you need.
That's why collectively, we want to reassure you that your wellbeing, and that of our teams, will always be our priority.
Our suppliers and teams are doing everything possible to get as many products onto all our shelves as they can, often under very difficult circumstances.
So we ask you to please be considerate in the way you shop.
We understand your concerns, but if you buy only what you need and stick to the product limits, it helps everyone, especially the elderly and people with disability.
There are thousands of your fellow Australians who are working tirelessly across our stores every day. To them, we say thank you.
We ask that you treat these dedicated people with the courtesy and respect they deserve. No-one working or shopping in any of our stores should experience abusive or aggressive behaviour.
Thank you for your patience and support as we rise to the challenge of these extraordinary times together."
They have also all put limits on products, which we have listed below: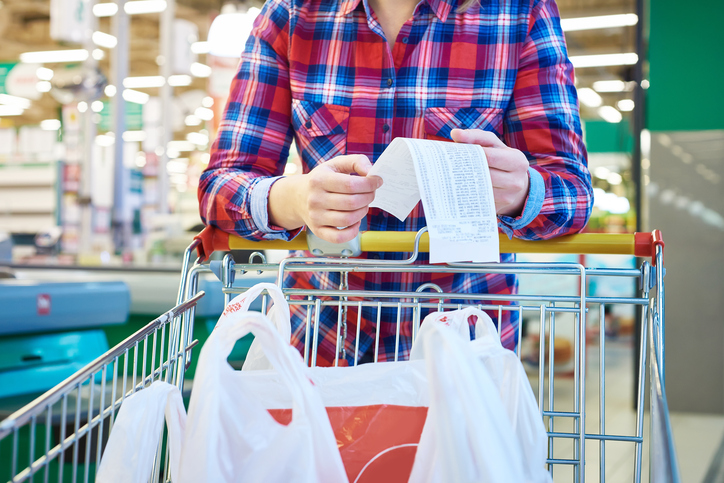 Woolworths
2-pack limit per customer, per shop
Every other product category
*AS AT 19TH MARCH* Chilled Fresh Milk (excludes flavoured milk)
This means 2 products from any single category or section (such as coffee), regardless of the brand or variety.
1-pack limit per customer, per shop
Toilet paper
Baby wipes
Antibacterial wipes
Paper towel
Serviettes
Rice (2kg and over)
No limits currently in place in-store:
Fresh Fruit & Veg
Meat (excluding mince)
Deli
Bakery
Seafood
Canned Fish
Drinks (ambient and chilled)
Baby Food
Yoghurts
Easter confectionery & merchandise
Wet Dog Food
Wet Cat Food
For online orders, these categories have a per customer, per shop, per day limit of 5 items.
This is addition to Woolworths previously announcing it would implementing Community Hour to assist elderly and more vulnerable members of the community early access to the stores to shop without the craziness we have seen.
Woolworths has also implemented a change in their regular trading hours to assist them with restocking shelves and cleaning stores for trading the next day.
"Weekdays – 8am to 8pm from Wednesday 18th March until further notice.
For weekend hours please visit woolworths.com.au/shop/storelocator.
Excludes stores that currently close prior to 8pm, Town Hall, QV and Brisbane Airport."
They have also partnered with Meals On Wheels to help get the essential things they need to those that may struggle to get into a store.
Woolworths has also altered their refund policy so that change of mind returns or exchanges are no longer accepted to help curb over purchasing or hoarding of products.
There will be no change to the returns policy if the products are faulty.
"Woolworths encourages customers to continue purchasing only what they need."
Stay up to date with Woolworths directly here.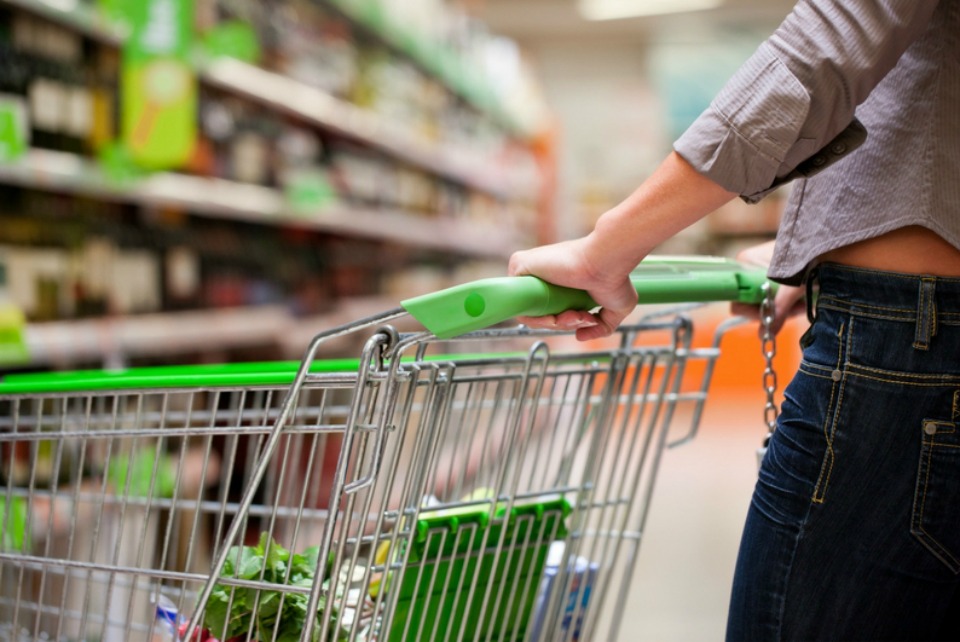 Coles
One pack per person:
Two items per person:
Pasta
Flour
Dry rice
Paper towels
Paper tissues
Hand sanitisers
Mince meat – includes Beef, Pork, Lamb, Chicken & Turkey
Eggs
Chilled pasta
Frozen vegetables
Frozen desserts
Sugar
UHT long-life milk
Canned tomatoes
Liquid soap
Chilled white milk – includes all sizes of Coles Brand and branded white dairy milk, plant-based non-dairy and goats milk sold chilled in our dairy fridges in supermarkets and at Coles Express
We will also be introducing some additional limits on certain items in each store. These can vary between stores, so please visit your local Coles for more information.
Coles has also followed Woolworths in implementing a Community Hour for the elderly and more vulnerable and changes to their trading hours to help serve the community better.
"Community Hour will be held from Monday to Friday from 7am to 8am in all Coles supermarkets, with access exclusively for elderly customers and others in need of assistance.
Supermarkets will also close no later than 8pm to give our team members the time and space to extensively clean our stores and replenish the shelves for customers the next day."
There has also been changes made to their refund and return policy to curb people who have panic bought products aren't able to return them for sheer change of mind in the hopes people would be more thoughtful before purchasing.
"From 13 March 2020, we have temporarily suspended our change-of-mind refund policy to discourage over-purchasing.
If you have already purchased additional items you no longer want, please consider donating them to community organisations like our long-standing partner, Foodbank, which will ensure they are directed to people in need. To confirm your local Foodbank is accepting donations, what they are accepting and their opening hours, visit www.foodbank.org.au."
They have also ceased all rainchecks on any products to avoid disappointment when it comes to product availability.
Read all updates from Coles here.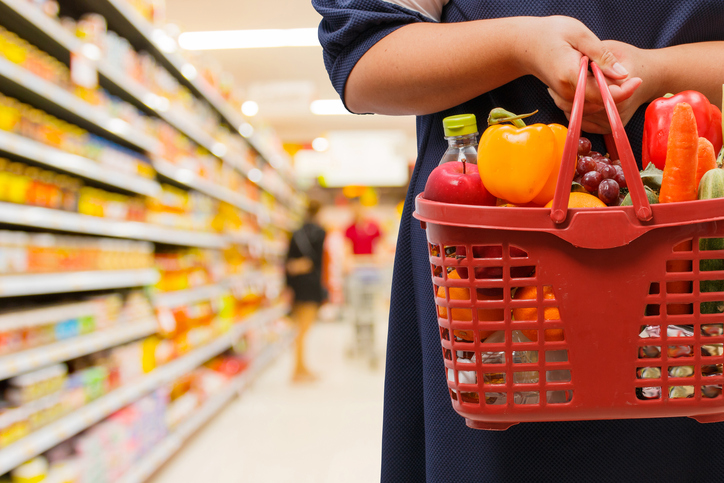 ALDI
Product purchase limits on essential items include:
Toilet paper – 1 unit
Dry pasta – 2 units
Flour – 2 units
Dry rice (excludes microwave rice) – 2 units
Paper towels – 2 units
Tissues – 2 units
Hand sanitisers – 2 units
Changes in returns policy
In order to discourage over-purchasing and help keep products on the shelves for all the customers ALDI has suspended change of mid refunds on the below products until further notice.
Toilet paper
Tissues and serviettes
Paper towels
Nappies and baby wipes
Feminine hygiene and incontinence products
Hand sanitisers
Cleaning products (including antibacterial wipes)
Canned food (including fish, fruit, vegetables and soup)
Pasta and pasta sauces
Rice and rice meals
Cooking oils and vinegars
Flour
ALDI's advice is:
"If you have already purchased additional items you no longer want, please look at donating them to community organisations or neighbours who have been struggling to purchase them during this time."
ALDI has adjusted their trading hours at all stores to 9:30am – 7:00pm unless other state or local trading restrictions apply. This is to help them restock their shelves as well as do a thorough clean of all the stores in preparation for trade.
With regards to supporting the elderly and vulnerable who may not be able to get to stores to do shopping they have suggested these community members to get in touch with local charity organisations in their area for assistance. A couple of suggestions offered are www.foodbank.org.au or www.askizzy.org.au.
ALDI has also suggested the customers who have over purchased donate their excess goods to their local Foodbank to help serve those less fortunate.
Customer behaviour in store
ALDI have also put out a reminder for how they expect customers to behave in store with updates that relate directly to COVID-19:
"Together with our store employees we've agreed on new conditions of entry to our stores:
Respect our employees and their physical space
Respect each other and look out for those less able
Practise good hygiene in our stores
Do not attempt to 'game' our product restriction policies
We remind you that we will not accept any violent behaviour (verbal or physical) in or around our stores and the police will be called immediately if required
Be kind, be calm, be empathetic and most of all be courteous
And please, do one nice thing for someone else when you leave our store today
In return, we are supporting our 13,000 employees across the country and implementing the necessary hygiene procedures to ensure you can shop with confidence.
We're constantly monitoring the situation and will do our best to keep all products available to everyone. However, if we see new shortages, we may introduce other limits.
We'll only do this if we think it's absolutely necessary and we'll keep you updated in our stores and on our website as things change. This is unchartered territory for many of us, so please remember to be kind, be calm, be empathetic and most of all be courteous. We thank you for your continued patience as our teams around the country work hard to support you and our local communities."
Keep up to date with changes ALDI makes here.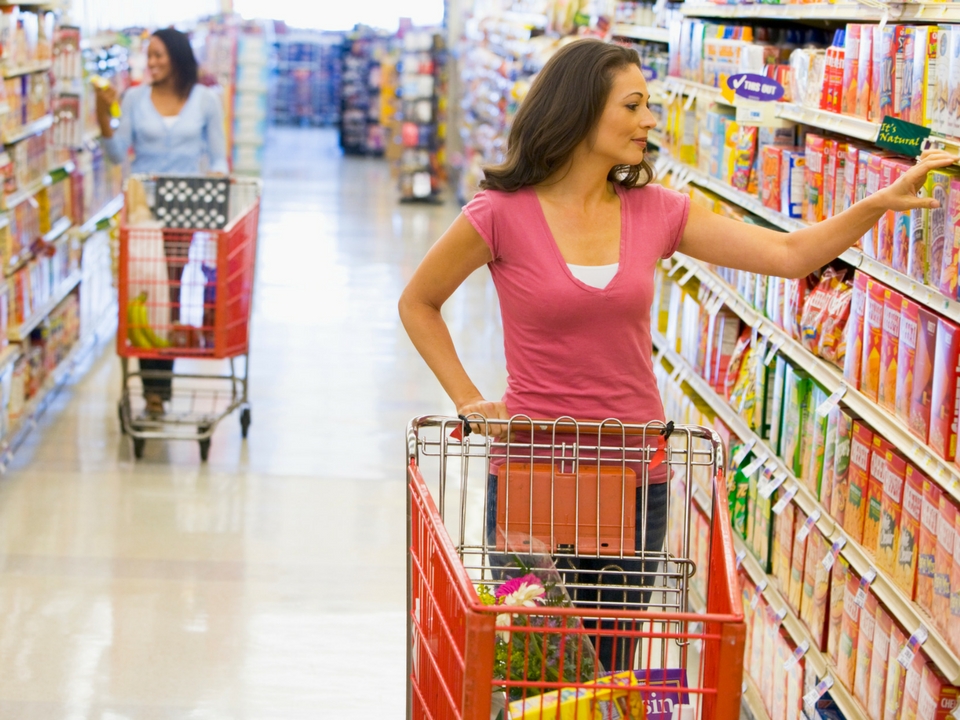 IGA
Unlike Woolworths, Coles and ALDI IGA is managing their stock on a store-by-store basis to allow for each local supermarket to manage the stock in order to serve their communities.
So it would be best to check with your local store when it comes to product purchase limits.
They have also chosen not to adjust their trading hours in any way as they understand that provide food and groceries to the community is an essential service.
"IGA store owners are committed to serving their local communities and always have been. IGA stores are independently operated, they will continue trading as long as they possibly can whilst maintaining a safe environment for their staff and customers."
There has however been mentions on social media of individual stores implementing special shopping hours for the elderly and vulnerable, check with your local store for any changes.
There has also been a trend of those in major centres travelling to regional areas to purchase the products that have been flying off the shelves. This has led to many IGA stores to restrict purchasing to locals in their area with ID being checked.
The IGA supermarket in Bombala, a tiny village 2½ hours south of Canberra, is refusing to sell groceries to out-of-towners "to protect our local community and staff" from shortages of essential goods. (ht @Griffiths_John) pic.twitter.com/adTSzkAe47

— Markus Mannheim ?️ (@MarkusMannheim) March 19, 2020
Along with the other supermarket chains IGA is hoping to curb over purchasing by suspending any change of mind returns from being processed.
You can track any other updates they have here.
Join a community of like-minded mums for support, advice and fun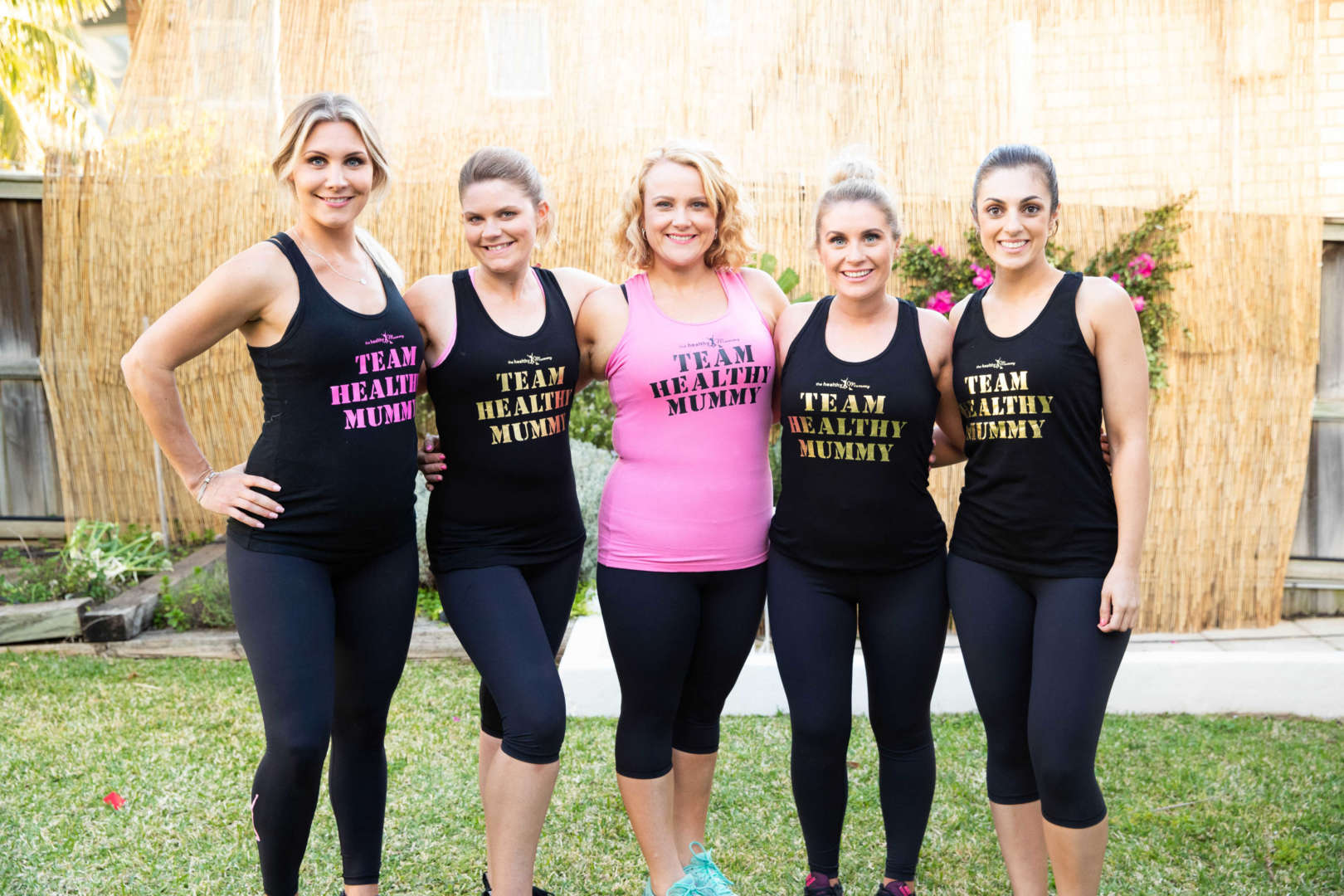 When women support each other incredible things happen. With 2 million like-minded mums who can offer daily support to the Healthy Mummy members our social footprint is LARGE!
All our private groups are moderated every hour by our professional staff, to ensure a safe and non-judgemental environment.
Join our huge communities with hundreds and thousands of mums just like you.  We have lots of closed Healthy Mummy Facebook groups to suit you.