A surprising note from a complete stranger left a mum in tears while she was breastfeeding her daughter in a restaurant one day.
Isabella Ames received a short, handwritten note from a waitress while she was nursing, and she says she was overcome with emotion when she read it.
WARNING: You're going to need a box of tissues to read this incredible story!!
Touching Letter From A Complete Stranger
Isabella took to Instagram to share the heartfelt note, which read: "Thank you for breastfeeding here. Much love and respect, Erica."
What's more, she says this act of kindness has restored her faith in humanity! 
"I am still teary eyed writing this hours later. While at breakfast this morning I was doing my usual thing- trying to wrangle a very active ten month old while trying get at least one sip of my coffee," Isabella says.
"When Charlotte got hungry, I started breastfeeding her. It went okay, but lately it's been extra difficult. She has a total of 6 teeth now, and we have both been sick for a week. When she finished, my server came over and said, "this pancake is from me, to you. Here is a little note to explain why."
"She then began to tell me how "us mommas gotta look out for each other". Instant tears. I gave this incredibly sweet stranger a hug and cried again."
'Breastfeeding Is One Of The Hardest Things I Have Done'
Isabella, who is from Arizona in the U.S., says she is bowled over by the support she received from the waitress because her journey to breastfeeding hasn't been an easy one.
She says: "For those of you who don't understand why this is meaningful, I will put it into perspective. Breastfeeding is one of the hardest things I have done, next to labor (sic). No one prepares you for it, but everyone expects you to be excellent at it.
"You feel like a complete failure when it doesn't happen right away. For the first two weeks after Charlotte was born, I could only pump and cry because I was so broken-hearted that I couldn't get her to latch.
"Then for the next 4 weeks, I could only breastfeed with a nipple shield. It was better than pumping but still not the same. It was not until about 6 weeks after she was born that she latched for first time and I was able to successfully breastfeed.
"Today I got love, respect and a free pancake. Thank you to my fellow momma, Erica ❤ #normalizebreastfeeding #lovewins."
Needless-to-say, this moving story has gone viral.
Isabella told The Healthy Mummy she shared her story because it was such a positive experience.
"I wanted to share my story because it was so positive and encouraging" she says.
"It really touched me and I will never forget it. A lot of stories related to breastfeeding are often negative, but not mine! The reaction has been amazing and unexpected all at once.
"I hope this encourages people to support breastfeeding mums and even hand similar notes out.
"Spread love and respect. I'll definitely do the same for another parent."
Aww, we're welling up here! What a beautiful and inspiring story. We totally agree that more people need to spread the love and respect to parents.
For breastfeeding support you can call the Australian Breastfeeding Association and speak to a fellow mum on 1800 686 268.
Check out these 10 interesting facts you might not know about breastfeeding.
Healthy Mummy Breastfeeding Smoothies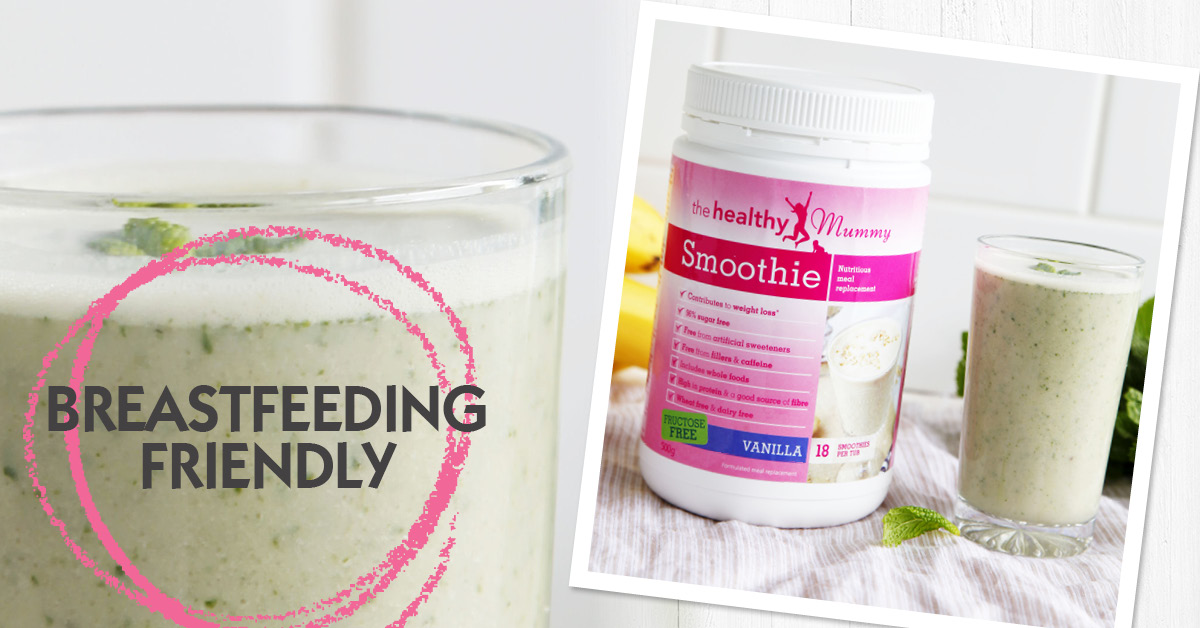 Here at Healthy Mummy HQ we are all about supporting mums, and that includes breastfeeding mummas.
One of the fabulous benefits of the Healthy Mummy weight loss program and smoothies is that unlike many products, they are completely suitable for breastfeeding.
The smoothie range has been formulated by leading nutritionists, dieticians and with input from the Monash University.
It offers an excellent source of essential vitamins, minerals, nutrients and important antioxidants.
It's also free from any weight loss accelerants, caffeine, contains no wheat ingredients, no fructose, is 96% sugar free and is dairy free.
You can download our information fact sheet here. You can also download the smoothie label and ingredient list here.
You can also purchase Healthy Mummy Smoothies here.
Milk Supply Boosting Recipes
The Healthy Mummy also has a range of recipes to help mums boost their breast milk supply.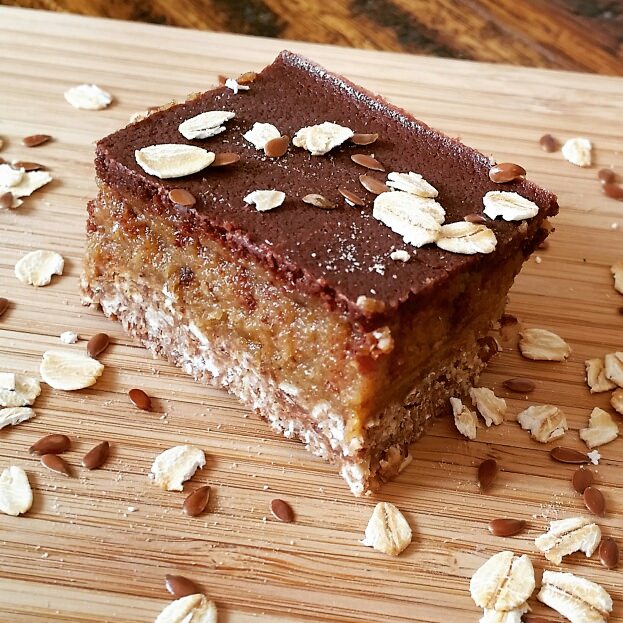 This delicious and healthy treat that can help increase your breast milk supply is our Caramel Slice. While Caramel slice is known for being indulgent, full of fat and loaded with calories and sugar, our version is not only good for you – it also contains ingredients known to support healthy lactation!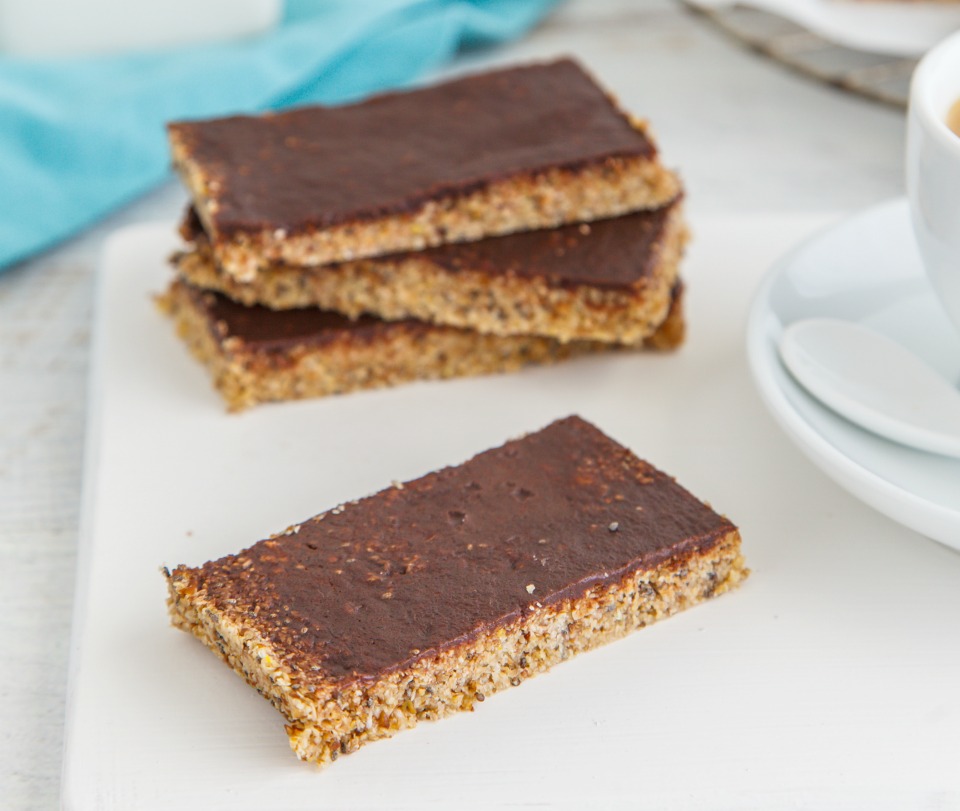 There are three key ingredients with a long-standing reputation for boosting milk supply in breastfeeding mums: oats, flaxseed and brewer's yeast. These ingredients are combined in these delicious bars, which are easy to make and taste great.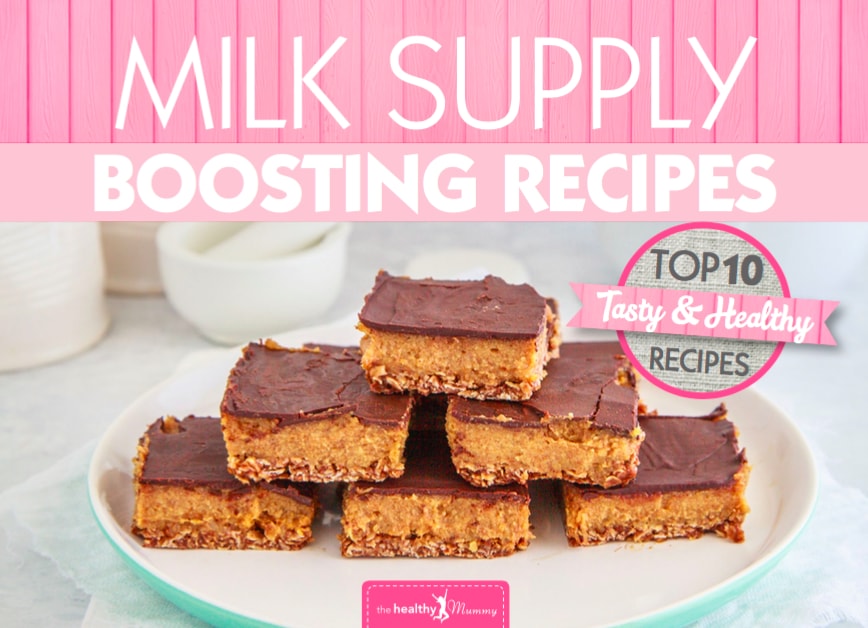 Looking for more ways to boost your breast milk supply? Check out our Breastfeeding Milk Supply Boosting Recipes eBook where you will gain access to a number of delicious recipes (including cookies and bliss balls!) proven to help mums increase their milk production.
Purchase your smoothies here.