Playground Swing Set Workout For Busy Mums
Who knew that taking kids to the park could equal major weight loss for Mum? It turns out the playground is more than just a kiddies paradise. It is a space for Mums to spend quality time with their little ones while toning your body.
The Healthy Mummy have choreographed some amazing playground exercises to help you lose weight while still having fun with your kids. These exercises are perfectly suited to do if you're following a Healthy Eating Plan.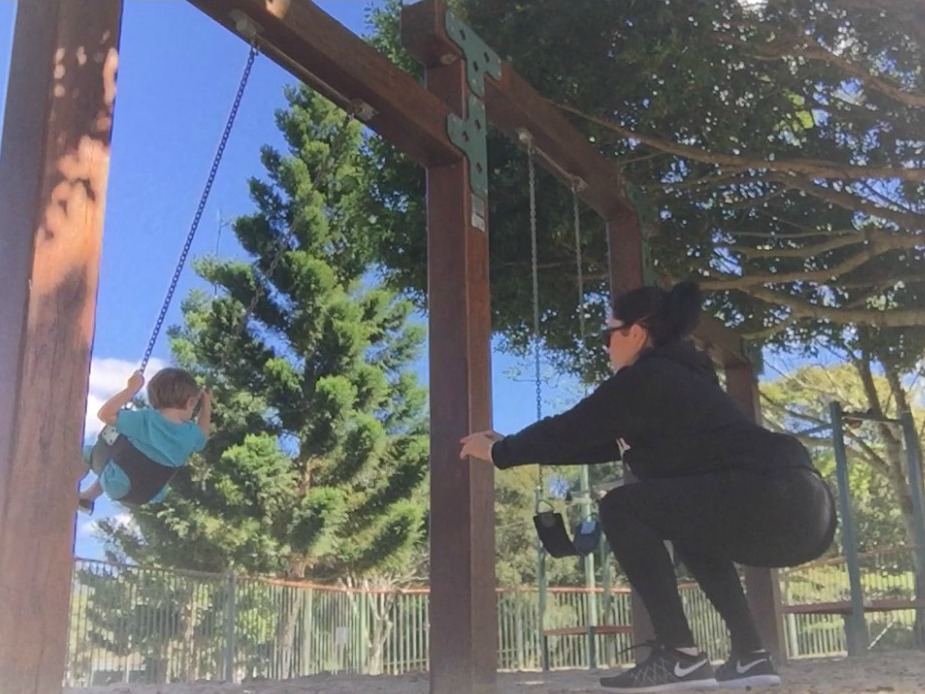 Next time you're at the at the park with the kids, try doing this awesome swing set workout. Remember to do three sets of each.
4 awesome playground swing exercises
1. Swing Pull Ups
Pull Ups are one of our all time favourite exercises. You can pretty much do them anywhere (hello swing-set) and are great for your back and arms. We recommend starting off by doing 10 – 15 reps.
Healthy Mummy Tip: Keep your core engaged for maximum overall body toning.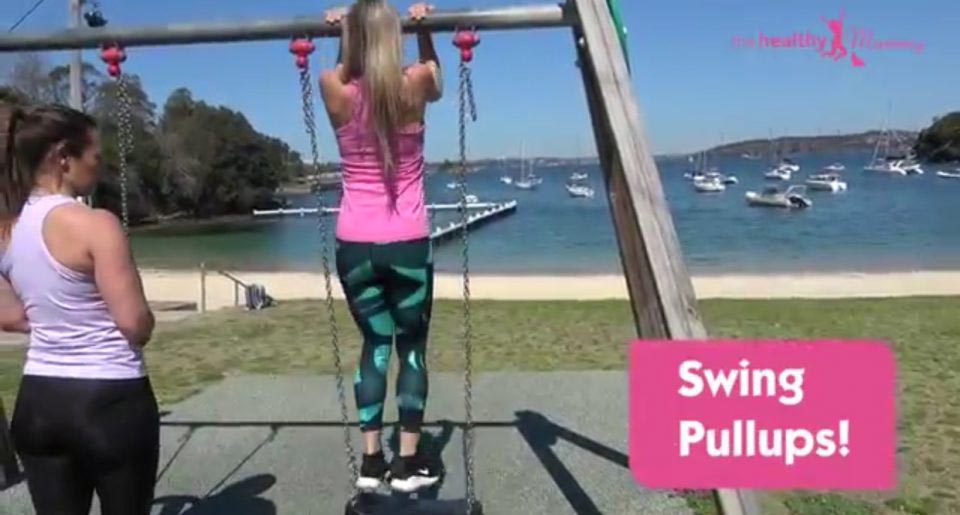 2. Swing Dolphin

Want to tone your arms, shoulders, back and hamstrings all at once? Then the swing dolphin is your new go-to. Again, we recommend completing reps of 10 – 15.
Healthy Mummy Fun Fact: The swing dolphin is also great for stretching your calves and hamstrings. As a result this will help promote healthy blood flow, which is great for muscle nourishment and removal of waste build up.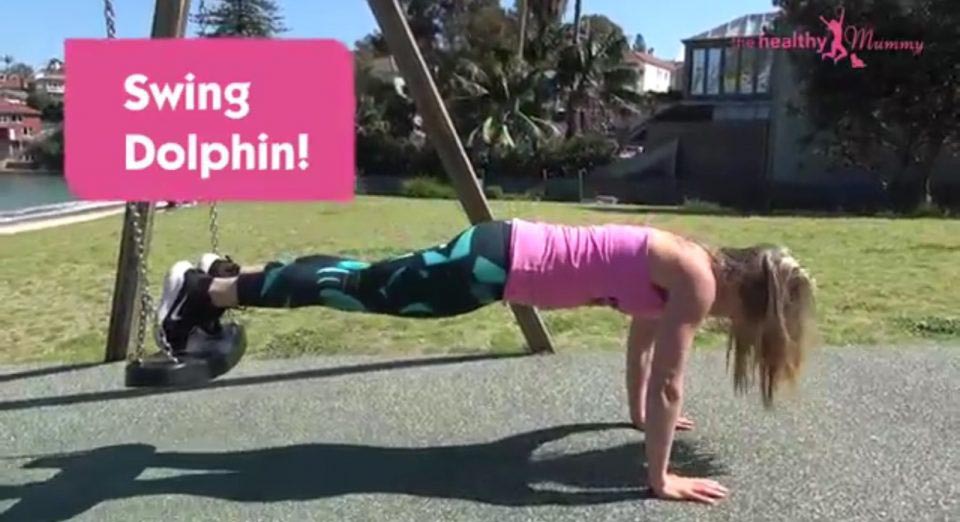 3. Swing Push-Ups
Swing push-ups use multiple muscle groups (known as compound exercise), which is great for overall body toning and increased endurance. Include 15 reps
Healthy Mummy Fun Fact: Did you know that doing push-ups can help improve our posture? The more often you engage in push-ups the more likely your body is to improve in posture.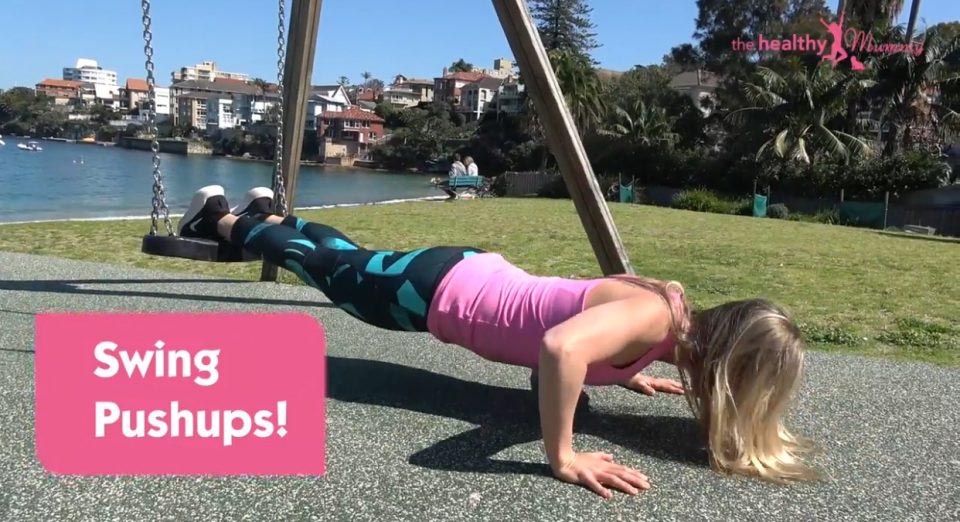 4. Swing Jumps
Swing jumps are great for toning our legs, burning crazy calories, helping to remove waste, getting our heart pumped and improving our balance. Start by including three reps of 10 in your park workout.
Healthy Mummy Tip: The lower your squat – the greater results (and the more toned your booty will become).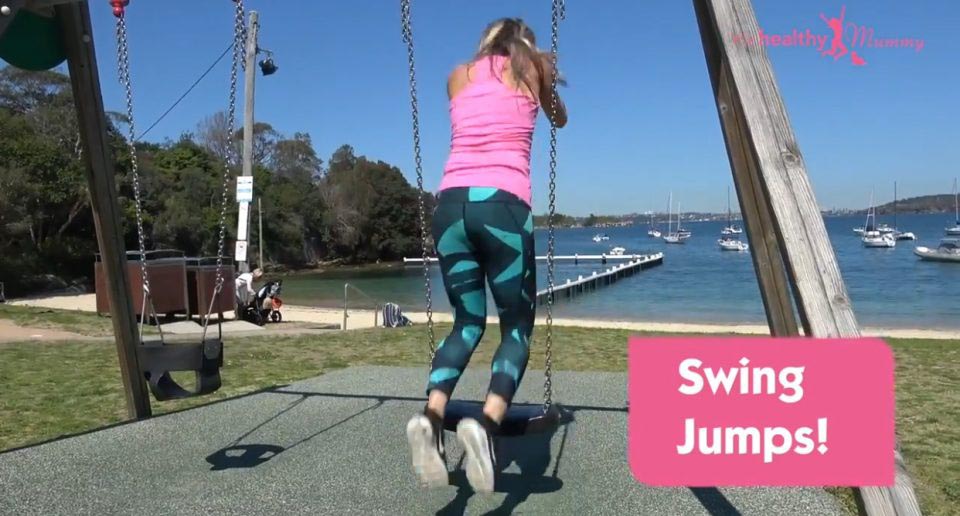 For more park workout inspiration click here.