Pregnant at 15 & Suffering PND, Single Mum Finds Strength To Turn Life Around
Alecia Mitchell's life hasn't always been plain sailing.  Pregnant at 15 years old, and giving birth at 16 she was suddenly burdened with the responsibility of being a mum while her friends were out and about having fun. Struggling to cope, it wasn't long before Alecia developed post natal depression. But with the help of The Healthy Mummy program she has overcome her PND, developed a healthy relationship with food, lost 150cm* off her body, and is turning her new found love of fitness into a career.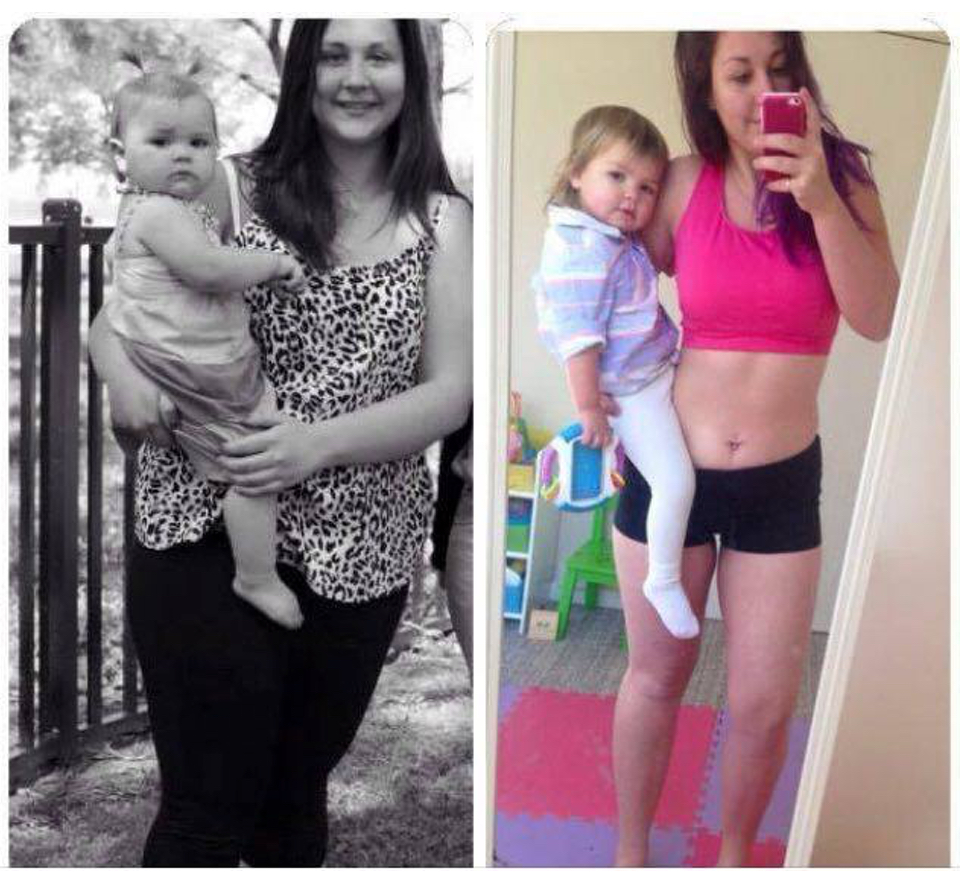 Alecia Mitchell is a 19 year old mum living in rural NSW with her partner and 3 year old daughter.
Here is Alecia's story:
As a 16 year old single mum raising a child alone in my own home without any guidance, I found myself lost in a world where I had no idea what I was doing.
I came across The Healthy Mummy Lose Baby Weight Facebook page just after the birth of my first child.
"My starting / post pregnancy weight was 90kgs. I lost 15kgs and have maintained this loss for nearly 2 years now and standing at 170cm tall, I'm quite content with my body".
Past eating disorders and PND
Pre baby number 1, I suffered from an eating disorder and with the weight gain of my pregnancy and the weight gain post pregnancy along with everything else life was throwing my way, I was diagnosed as having post natal depression (PND).
Heading in the right direction
It wasn't until I came across The Healthy Mummy Program back in 2014 that I began to fuel my body with the nutrition it needed, exercise regularly and regain my life back.
I began walking with my daughter in her pram on a daily basis and then I started using the hard copy of the 28 Day Diet and Exercise Book and incorporating The Healthy Mummy Exercise DVD into my daily life. After a few weeks it became a habit, instead of feeling like a chore.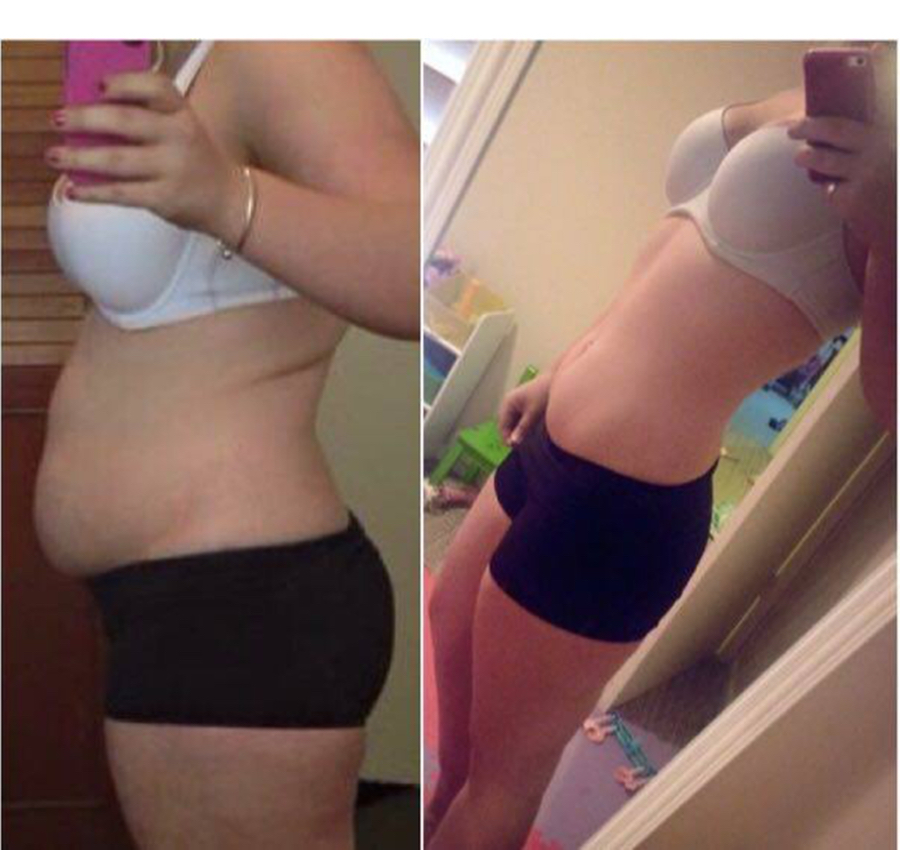 It took me roughly 4-6 months to lose the initial 15kgs* and by the time my daughter was 2, I had maintained this loss and also lost over 150cm* of fat off my entire body.
"I was in love with every aspect of fitness and health, so much so that before my daughters 2nd birthday, at 17 years old I decided I wanted a career in fitness and began studying for my Certificate III & Certificate IV in fitness". 
Setbacks and struggles
My journey to a healthier lifestyle definitely came with some hardship and struggles. I hit many plateaus and there were quite a few times were I found myself feeling quite low. This feeling came from life in general and the overwhelming feelings that came with being a single mother at such a young age.
My daughter and I were constantly moving homes in the hopes of finding somewhere we felt we could make a home for each other and I was finding it difficult to resonate with the struggle my peers were also going through at the same time.
Overcoming roadblocks
I overcame these feelings by reassuring myself that I was providing my family with everything we needed and at the end of the day, some of the things I was stressing about were things I shouldn't be worrying about. I stayed motivated by getting to know like minded people. And I began making friends with people who also had a healthy lifestyle and enjoyed being fit.
Fitness and exercise
I joined a gym and on the days my daughter attended daycare I would use it as my outlet for stress. During this time I fell in love with weightlifting. My general exercise routine involved strength and resistance weight training and minimal cardio. I would ensure that I was working out 4-5 times a week and after a while this came with ease. It was something I would look forward too.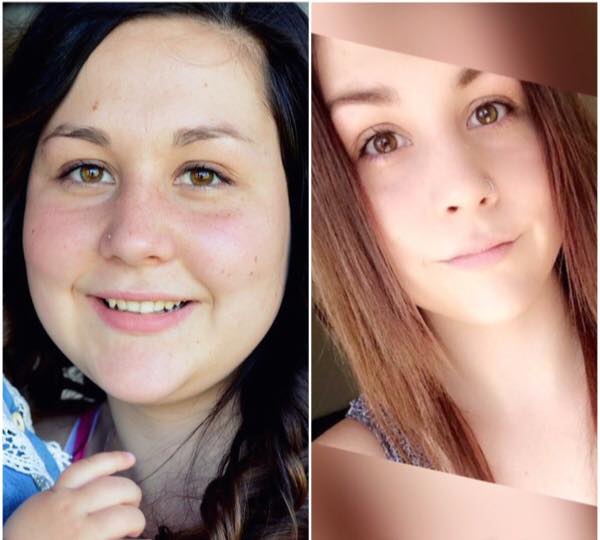 A new life and career ahead
I'm now 19. I've completed my Certificate III & Certificate IV in fitness and after the loss of two babies earlier this year, my partner and I are thrilled to be expecting a little boy in April 2017.
"Life throws things at each of us, I think it's how we take on those challenges that makes who we are. I hope that by sharing my success encourages other young mothers in a similar position to push through and know that they can do whatever it is, they set their mind too".
Staying motivated
I love the free recipes on the website and being part of the Healthy Mummy Facebook groups has definitely given me motivation, guidance, support and helped me stay on track during the many times I did find myself wandering to unhealthy choices.
I've been a challenge member and I've also incorporated both the regular Healthy Mummy Smoothie and currently the Healthy Mummy Pregnancy Smoothie into my diet.
I started The Healthy Mummy program for myself, but love that it has not only given me the opportunity to better my life, but also my daughters life too. Being able to implement healthy habits with her so early on in her life is going to assist and encourage her to make her own conscious choices about her health when the time comes.
"The Healthy Mummy helped me find my confidence and my freedom. I would recommend The Healthy Mummy program to everyone. It literally changed my life!".
The Healthy Mummy HQ would like to thank Alecia for sharing her story and amazing body transformation with us. We are thrilled that she has overcome her PND. And wish her the best for a happy and healthy pregnancy and a successful fitness career ahead.
PND affects many mums. If you think you might be suffering in silence, please check out the video below.
Read more inspiring real mum weight loss stories or how losing 30kgs turned this couch potato into a Healthy Mummy fitness trainer. 
Want to be part of a positive, helpful and supportive community of mums trying to lose baby weight? Join our  Lose Baby Weight Facebook group.