Tegan's transformation: The before and after pics that have everyone talking!
When Tegan recently posted her INCREDIBLE before and after pics on Facebook - she was overwhelmed such a huge response. Here's how she did it.
When mum-of-three Tegan Redmond recently posted these before and after pics of her 10-week body transformation on Facebook – she had no idea how many likes, comments and questions she would receive! So much so, she couldn't even reply to them all!!!
So we asked this mum the question everyone wanted the answer to: How did she do it?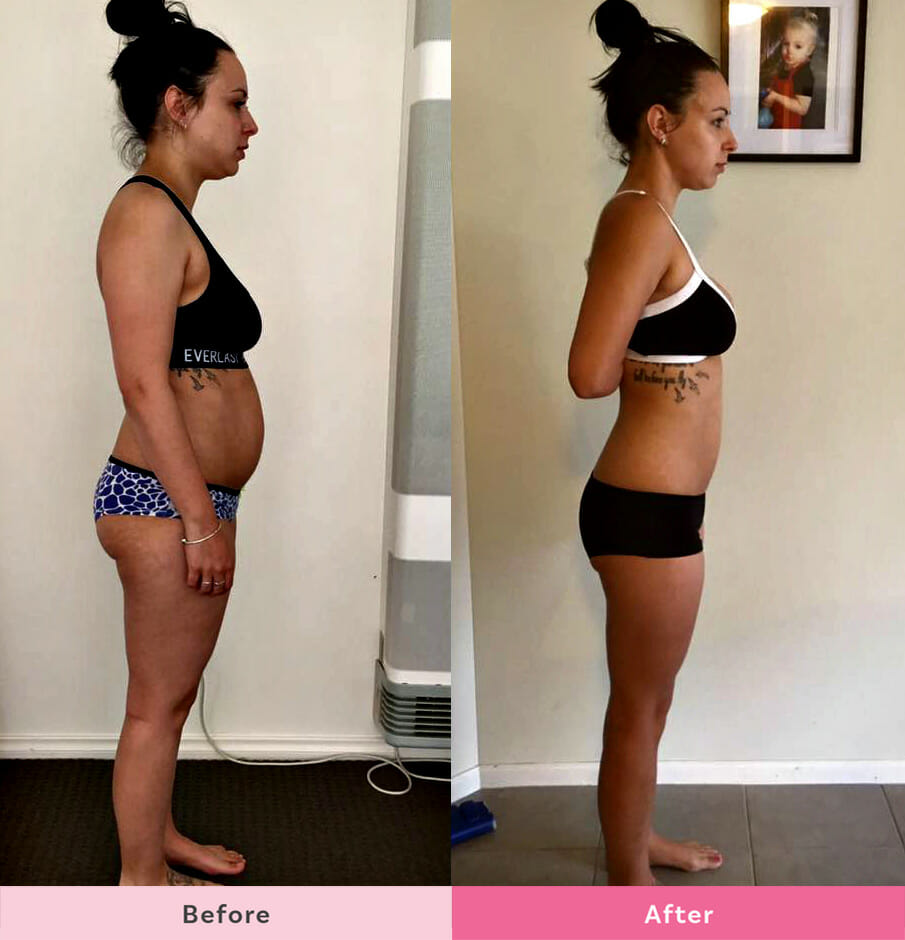 Talk about support. The Healthy Mummy Facebook groups and pages are AWESOME when it comes to inspiring, empowering and championing on other mums. These forums provide mums with a safe space to share their weight loss journey and seek fitness advice from other mums.
Nonetheless, Tegan was taken by mega surprise at just HOW much response and positivity she received following posting her pics on The Healthy Mummy Weight Loss Support Group.
Tegan says: "I really didn't expect it. I couldn't even respond to all the questions."
Mums were not only interested in how Tegan did it, but given that she is a mum-of-three, where on earth did she find the time to transform her body in such a short amount of time!
So, The Healthy Mummy editorial team contacted Tegan to find out more!
Tegan's Transformation
Tegan Redmond is a 25-year-old mum-of-three living in Melbourne, Victoria. Life is busy for this married mumma!  Amidst the craziness, she stopped and answered a bunch of questions to inspire and motivate other mums who also want to work on their health and fitness.
What was your starting weight?
66.8kg.
What do you weigh now?
55.6 kg.
How long has it taken to achieve this?
10 weeks.
How did you lose weight?
I used The Healthy Mummy Smoothies and The Healthy Mummy free recipes. I often use the Vanilla Healthy Mummy Smoothie and make up my own recipe with them. I also followed it up with regular exercise.
You can purchase a Healthy Mummy Smoothie here!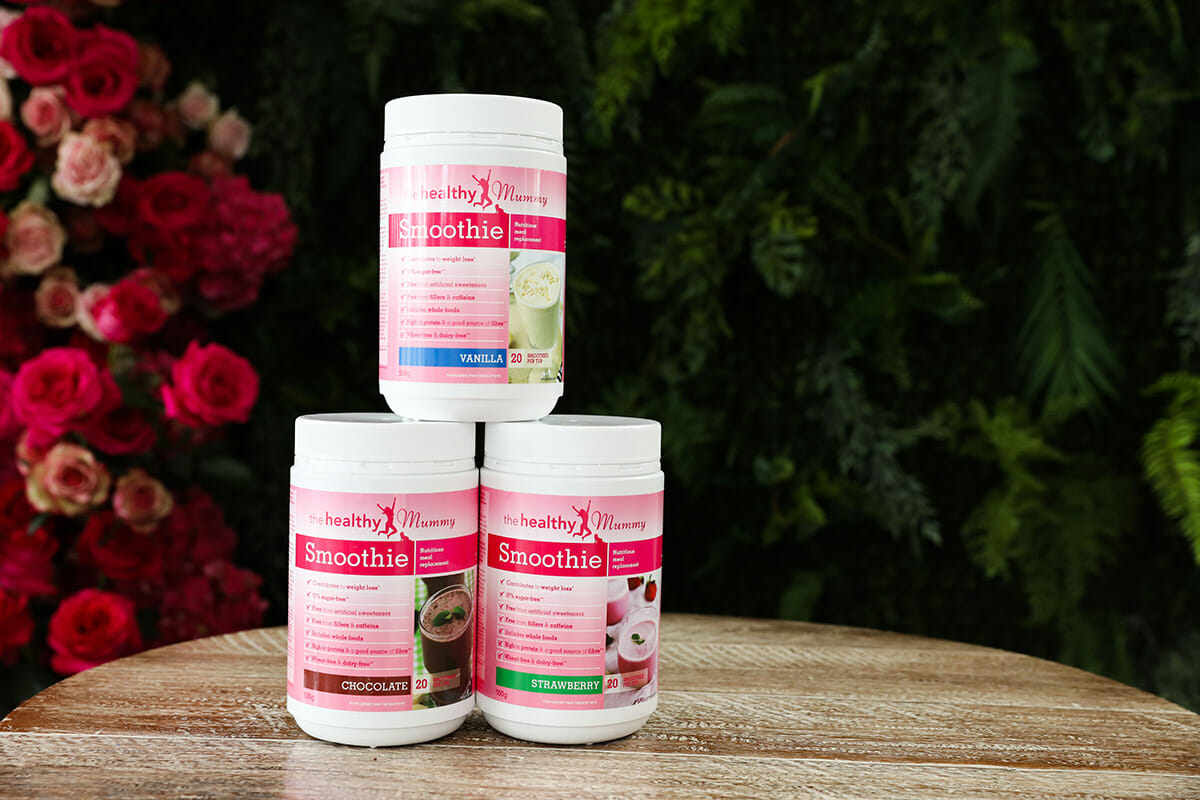 How did you find the time with three little ones?
It's so hard when you have multiple little ones. Just had to try squeeze 45 minutes of 'me time' into my day, every day. Some days I just strapped the baby to me and got the double pram out and went for a walk.
What were your motivations to lose weight?
To be fitter and happier within myself and to be a good role model for my children.
Do you have any advice for other Mums who are looking to be healthier?
Never give up. Just because you slip up during the day every now and then doesn't mean you have to give up.
I had slip ups but I would just focus on my next healthy meal/smoothie.
Also, surround yourself with good support and when you feeling like giving up look at what motivates you and remember why you are doing this.
Thanks Tegan!
Thank you Tegan for motivating and inspiring countless mums by your post and your story! You ought to be so proud!
Did you know that each week thousands of mums are losing baby weight and maintaining a healthy lifestyle by incorporating The Healthy Mummy Smoothies into their day?
Meet 5 mums who together have lost a MASSIVE 157.5 kgs* while enjoying delicious smoothies. They also share their favourite Healthy Mummy Smoothie recipes with you.
For hundreds of fat-burning exercises, thousands of delicious (and totally healthy) recipes – be sure to join our 28 Day Weight Loss Challenge.
Next round starts SOON!