NEW PRODUCT! The Healthy Mummy Tummy Smoothie to help improve your GUT HEALTH!
It's important to have a healthy gut, as not only does it keep you going to the bathroom regularly but it can help support your immune system.
And now there's no need to have to take a separate probiotic, as our new Healthy Mummy Tummy Smoothie contains a heap of amazing new ingredients including probiotics to help you lose weight, support your gut health and feel fuller for longer!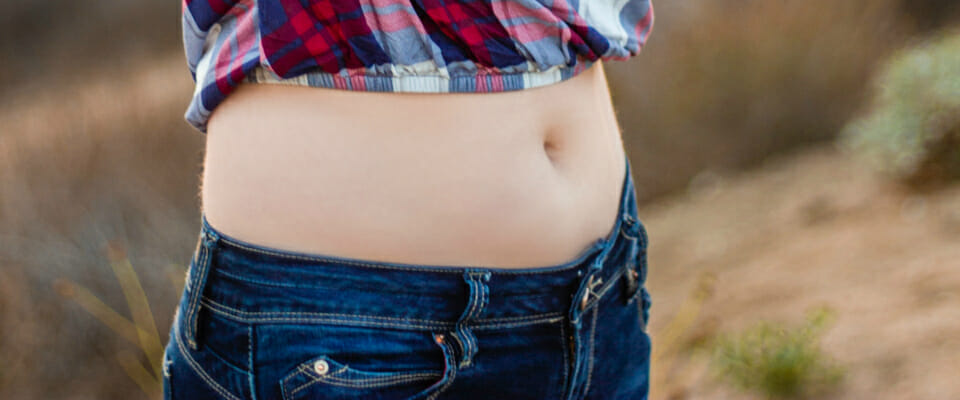 How The Healthy Mummy Smoothie can help improve your gut health
Healthy Mummy nutritionist Cheree Sheldon explains that probiotics work to help maintain a healthy immune system, especially if you suffer from bloating or other digestive problems such as IBS.
"When it comes to health, the health of the gut is a major influence. The ingredients in the Tummy Smoothie by The Healthy Mummy will work to encourage a healthy microbiome and support digestion," she says.
"Gut health can include complex conditions like IBS, Crohn's disease and colitis, this smoothie is a 2 in 1 combo to help you manage your weight and improve your gut health"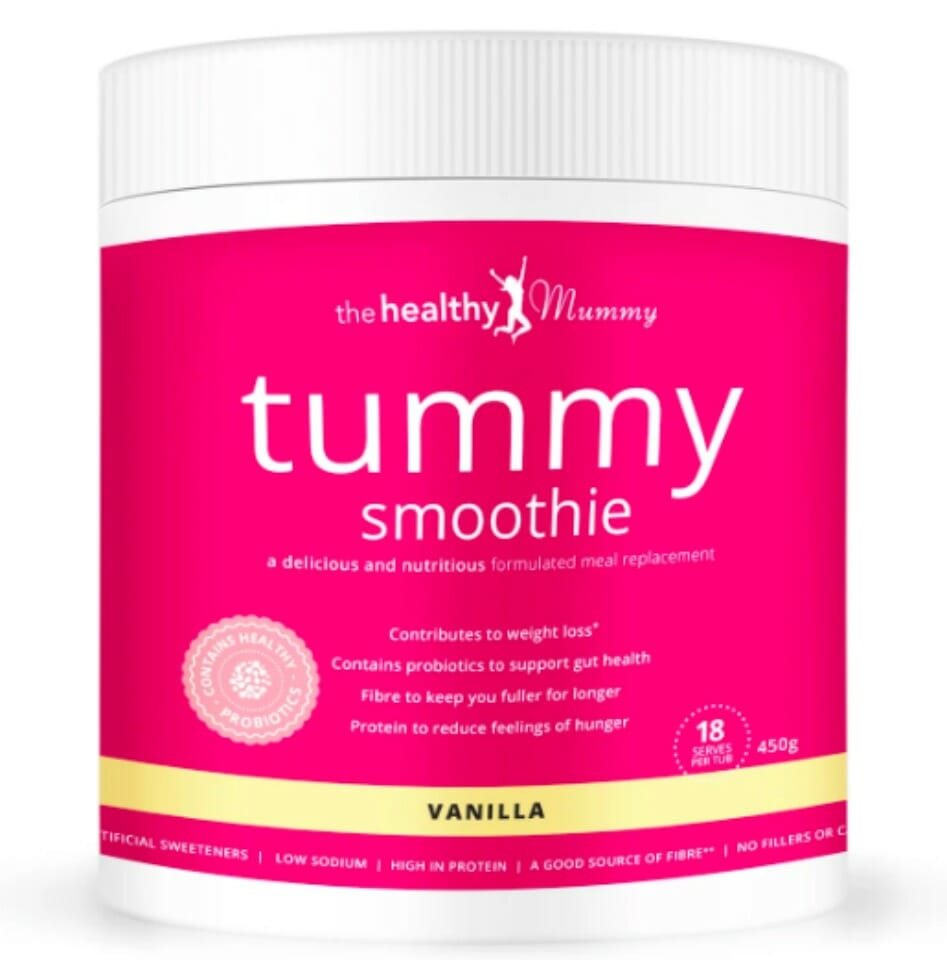 You can use the Tummy Smoothie if you're breastfeeding and pregnant!
Many expecting mums say they suffer from constipation as their body changes or they may struggle to go to the bathroom while they are breastfeeding.
The good news is, our Tummy Smoothie is pregnancy safe and breastfeeding friendly!
Our brand new product is a nutritious breastfeeding safe formula that is free from preservatives, nuts and artificial sweeteners.
All you have to do is simply place 25g (2 heaped tbsp) into a smoothie shaker and add 250ml of your choice of milk.
The Tummy Smoothie is a great source of dietary fibre to help to relieve you of any toxic build up. It is also loaded with probiotics to help balance the friendly bacteria in your digestive system. 
With ingredients such as carrot juice powder, fenugreek seek powder and pumpkin seed, it's easy to see why it is going to be your secret weapon to fight belly fat!
What mums are saying about it
Find out what they had to say about this incredible product below…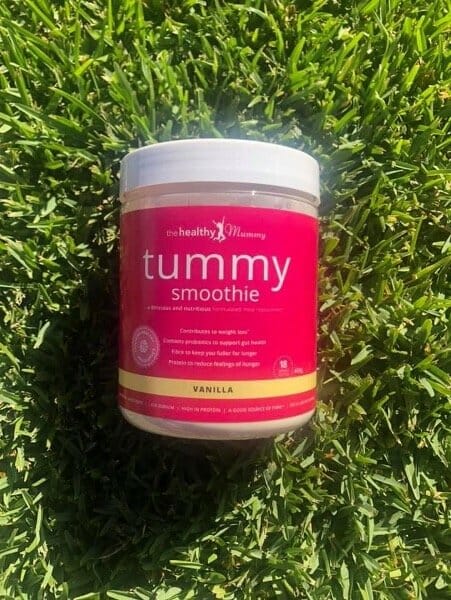 Real mums review The Healthy Mummy's Tummy Smoothie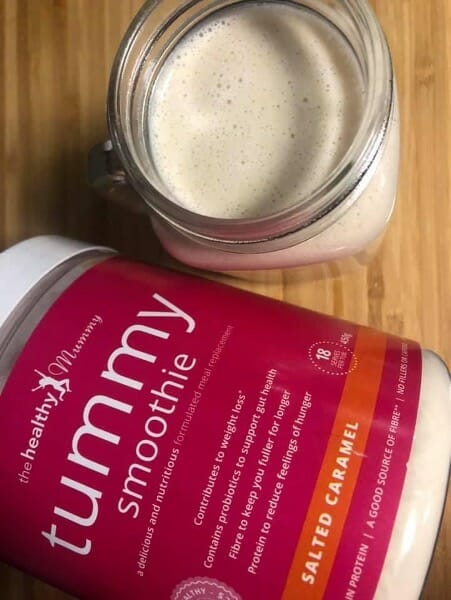 What our mums have to say about the Tummy Smoothie
Chelsea Dixon, 33, 'I feel fuller for longer'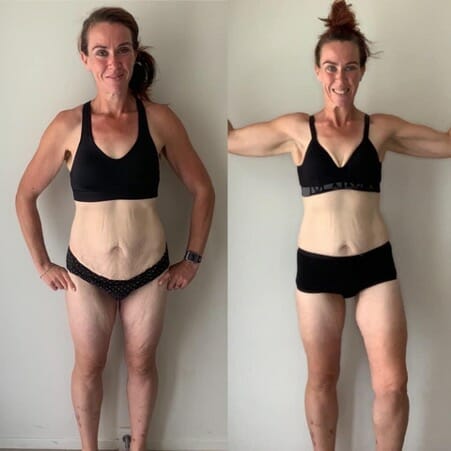 "I live on the Sunshine Coast Qld with my partner and four children I have been lucky enough to trial the Tummy Smoothie in Vanilla and Salted Caramel.
"I absolutely love how they make me feel less bloated, the quickness of being able to shake & go with no blender required…
"They are both creamy with a smooth texture, they keep me fuller for longer and a lot less bloated. It has been a complete game changer for me. I have maintained my weight because that is my ultimate goal at the moment."
Sarah, 32, 'I feel less bloated'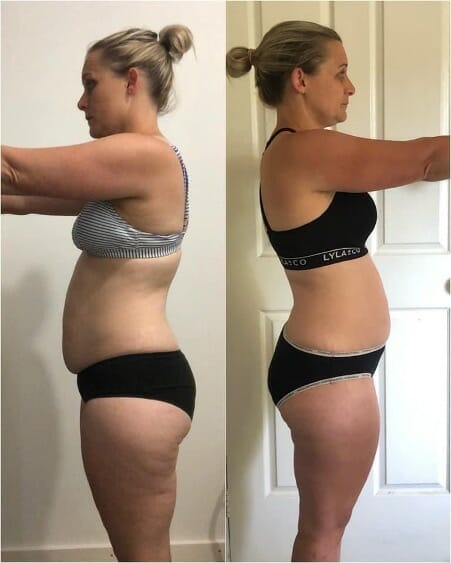 "I am a mum-of-four from Bendigo in Victoria. For the past month I've been testing the Tummy Smoothies
and in that time I've lost 2.3kg.
"I have always suffered with bloating and I have definitely noticed a difference this month, with not feeling as bloated. I love it!"
Danielle Mueller, 35, 'They taste like a milkshake'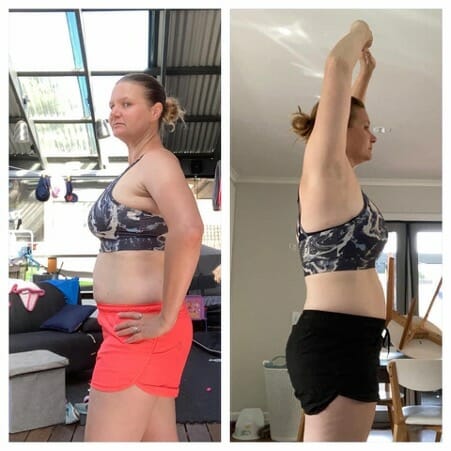 Danielle is a mum-of-three based in Victoria.
"I have lost 1kg with the Tummy Smoothies. I enjoy them with frozen fruit and oats blended and even by themselves with coconut water. They are so creamy and smooth. It feels like you are enjoying a milkshake.
"The Tummy Smoothies have been leaving me feel more fuller through out the day and helping with my bloating. Since having the smoothies I have a lot less bloating."
Kate Kernan, 27, 'It's helped my digestive issues'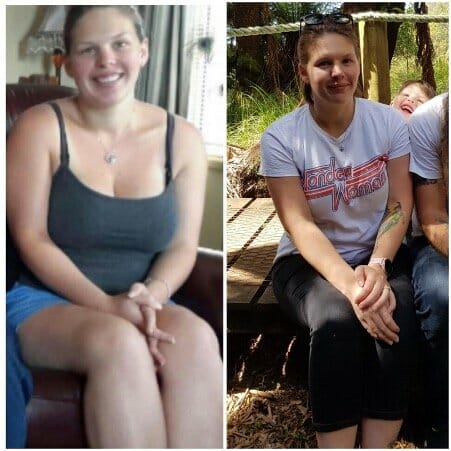 Kate is a mum of two in Tasmania.
"I have been LOVING the Tummy Smoothie! I am at a bit of a stand still with weight loss due to medication – HOWEVER, using the Tummy smoothie I am no longer feeling bloated.
"They're delicious, filling and keep that side of things working as they should. I have had issues with my digestion most of my life and this product has given me huge relief."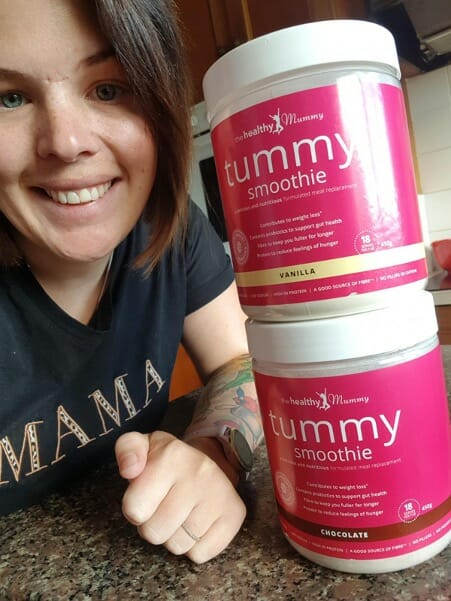 Steph, 31, 'My tummy has reduced dramatically'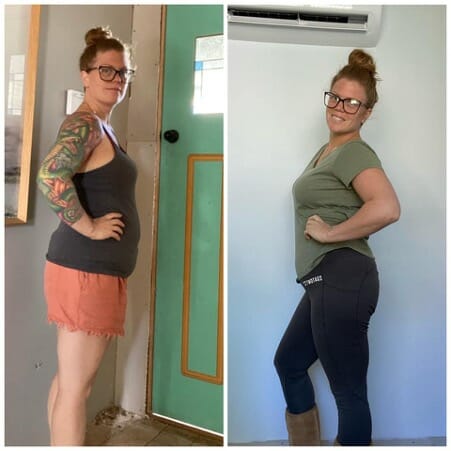 Steph is a mum of three and based in Victoria.
"I have been enjoying a tummy smoothie every morning for the past month. The bloating in my tummy has reduced dramatically! It is the one area of my body I've been extremely self conscious of and I'm feeling so much more confident with the reduced bloating.
"It is sweet, creamy and a quick, convenient meal whether it be breakfast, snack or lunch. It fits in so well with a busy lifestyle. I have lost approximately 2kg this month which I am really happy with."
Reasons to LOVE the Tummy Smoothie
Contributes to weight loss*
Contains probiotics to support gut health
Fibre to keep you fuller for longer
High in protein which reduces feelings of hunger
Delicious Vanilla flavour
No artificial sweeteners, fillers or caffeine
No added sugar or artificial sweeteners
Low sodium
ORDER your Tummy Smoothie HERE!



New Chocolate or Salted Caramel Tummy Smoothie HERE!
Join our next 28 Day Weight Loss Challenge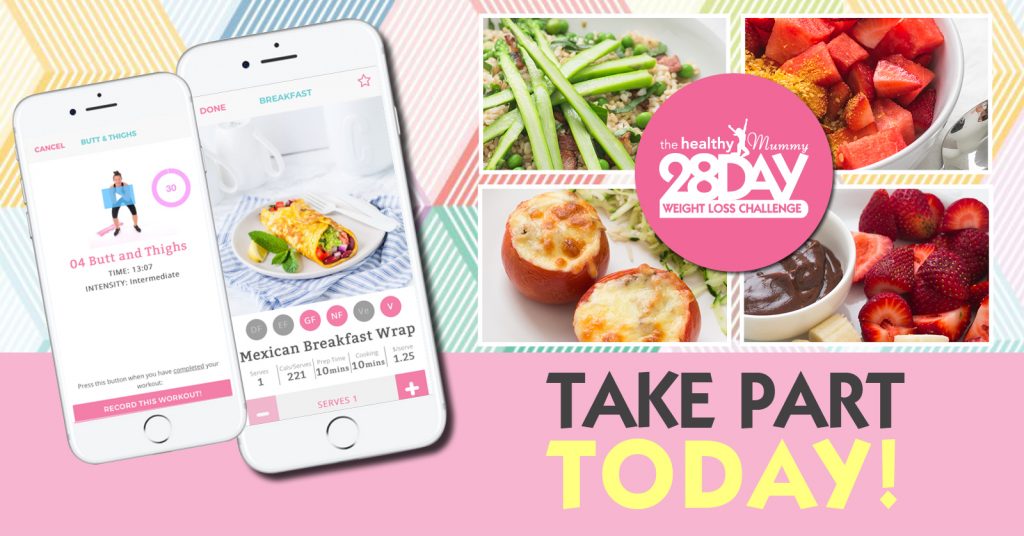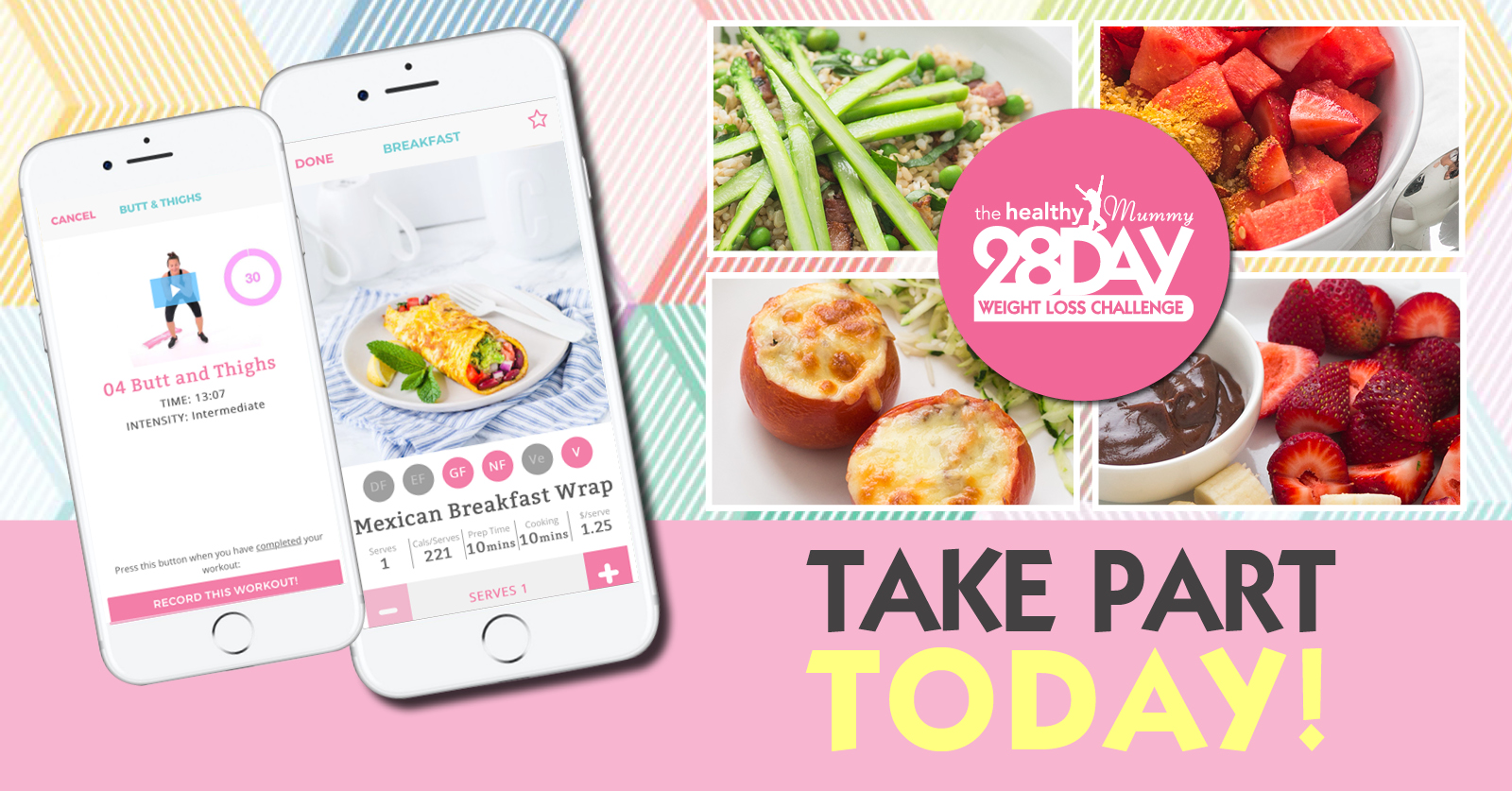 The Healthy Mummy exists to help tired, busy mums like you SHIFT THE BABY WEIGHT and REACH YOUR GOAL WEIGHT.

Join the 28 Day Weight Loss Challenge and have 4,000 recipes at your disposal!

The 28 Day Weight Loss Challenge is an affordable, breastfeeding-friendly and realistic program that helps mums tackle their diet and improve their overall health through weekly (and customisable) meal plans, at-home exercises and 24/7 social support.

Our Challenge entails:
28 days of at home exercise routines (no gym needed) – with video instruction
Customisable and breastfeeding friendly meal plans
Time-efficient exercises for busy mums – under 30 mins
Challenge combines Pilates exercises with interval and circuit training (HIIT)
Suitable for basic to advanced fitness levels
Home to thousands of EASY-TO-MAKE recipes!