News
Wow. Can you believe it is week FOUR of the September 28 Day Weight Loss Challenge?
Squat after squat, we have been working hard for the last 3 weeks on our butt and thighs. We have taken part in glute-focussed exercises, we have been following our fresh and booty-building meal plan AND giving the new Healthy Mummy Butt and Thigh video workouts a go.
So, lets get ready TO SMASH the final week of the BOOTY BUSTING CHALLENGE and inch closer to our overall weight loss goals.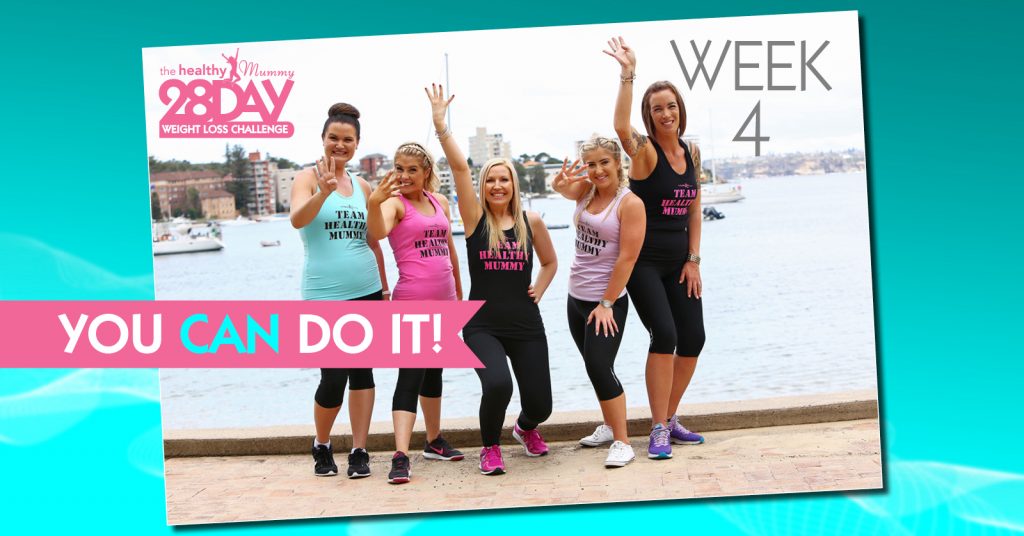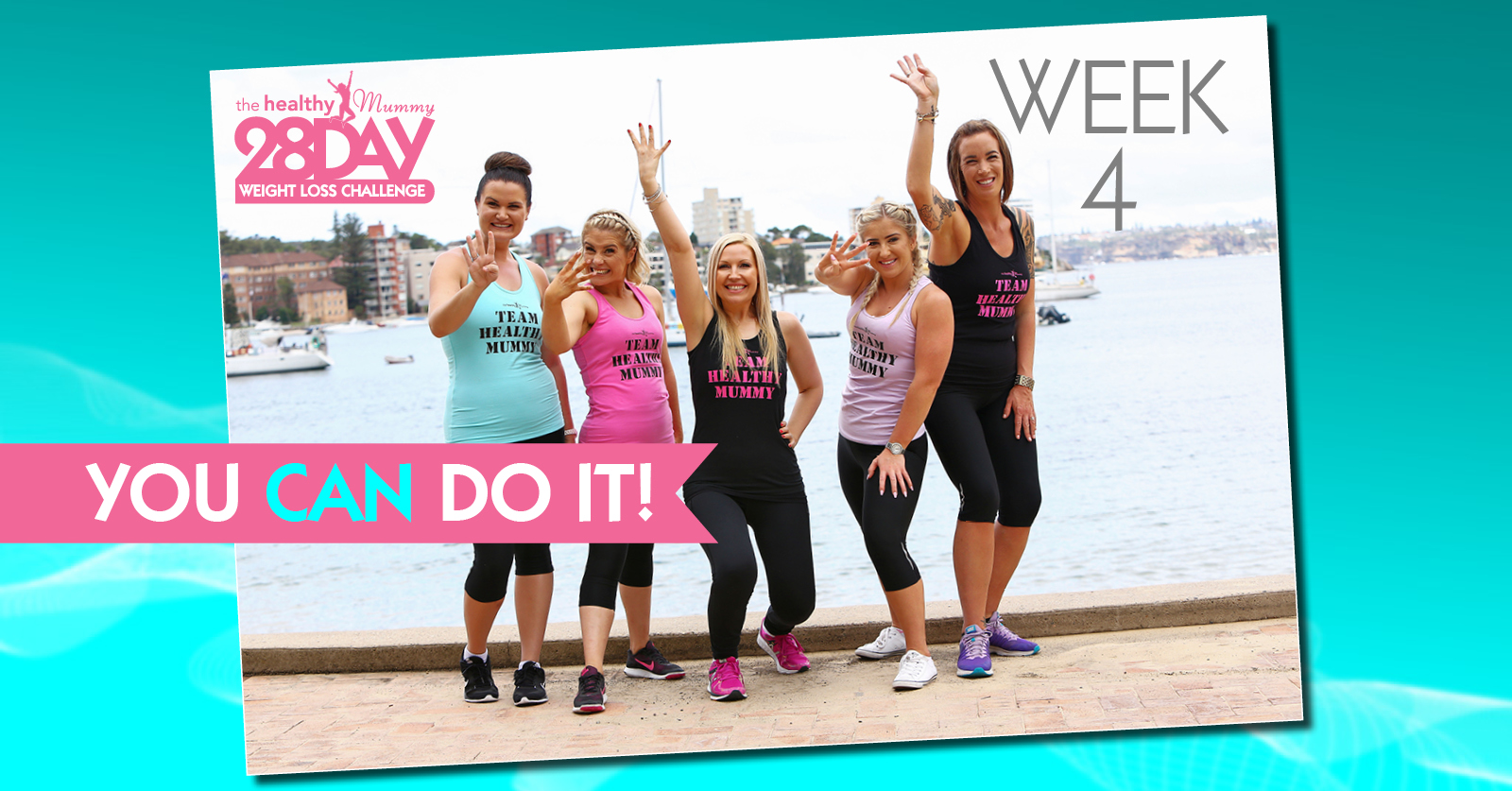 It's week 4 of the Booty Busting Challenge!
What's on the menu this week?
Ladies, there is no doubt you have been working incredibly hard over the past 3 weeks to target your thighs and booty. So that's why we have gone to a little extra effort for this week's meal plan to ensure it's EXTRA DELICIOUS and SUPER SIMPLE to prepare and make.
In particular, we think this week you will REALLY ENJOY tucking into:
Choc Mint Avocado Icy Poles – This CREAMY icy pole is loaded with veggies for a refreshing, nutrition-filled treat. It has less than 119 calories per serve and requires no more than 5 ingredients – making it an easy and healthy snack to prepare.
Spinach and Ricotta Zucchini Cannelloni – A gluten free and low carb version of cannelloni. Prepare in a large batch to share with the family. They won't even know you are giving them an extra serve or two of veggies. PLUS it has 33+ grams of protein per serve – making it an excellent muscle repairing/building dinner (hello firmer booty!).
Watermelon and Berry Salad with Granola – A perfectly refreshing breakfast salad with granola. You can make a large batch of granola ahead of time to store in the pantry so you don't need to buy expensive pre-made options that are sometimes LOADED with sugar. This recipe contains a good amount of protein and decent amount of fibre – meaning GREAT for digestion and building booties!
Did you hear the NEW BANANA SMOOTHIE IS HERE!
Yay! Did you hear that the NEW Banana Healthy Mummy Smoothie is HERE! We are so, so, so EXCITED!
More on our smoothies
Our smoothies are a delicious and nutritious meal replacement product DESIGNED especially for mums.
Unlike other shakes or smoothie products, which can contain artificial ingredients and fillers, The Healthy Mummy Smoothie is packed with a potent combination of 24 vitamins and minerals, protein, carbohydrates, fibre and healthy fats, providing a nutrient hit for busy mums.
Our smoothies have HELPED thousands of mums with their healthy eating plan and see major results while on the 28 Day Weight Loss Challenge.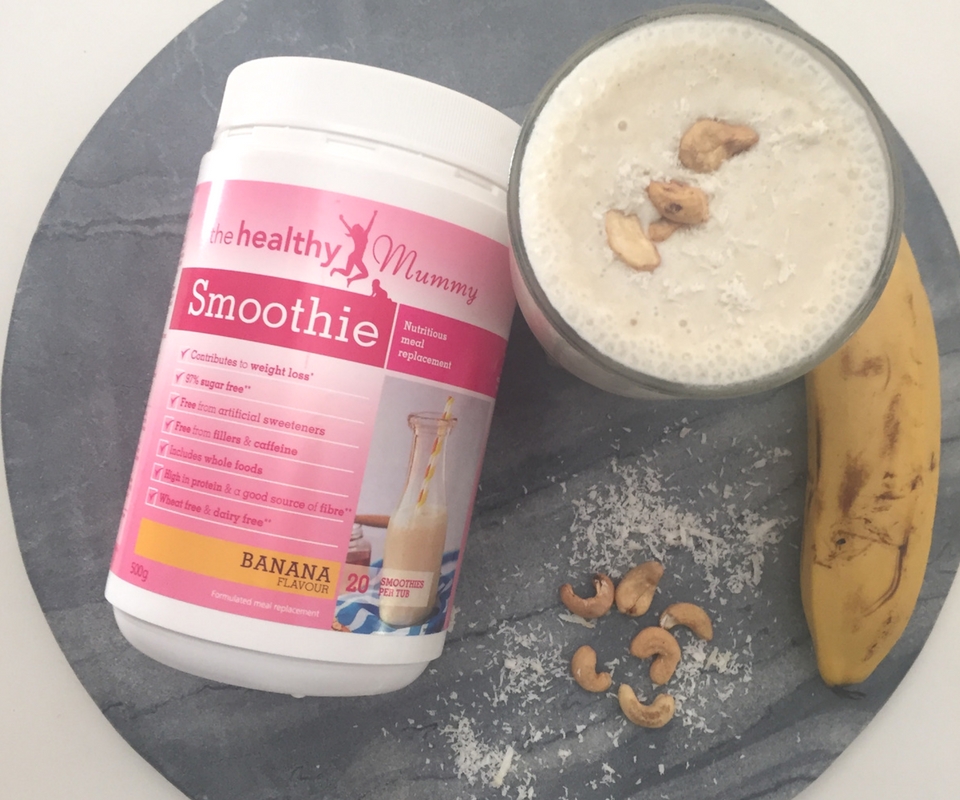 Rae's Cocobanana Smoothie
Healthy Mummy Rae has been using our Smoothies for years! Last week Rae received her new Banana Smoothie Mix in the post and to celebrate made this DELICIOUS creation!
Ingredients
1 serve banana Healthy Mummy Smoothie Mix
300ml water
Handful of ice
1/2 cup zucchini
1 tbsp coconut cream
Pop ingredients into blender, blitz AND ENJOY!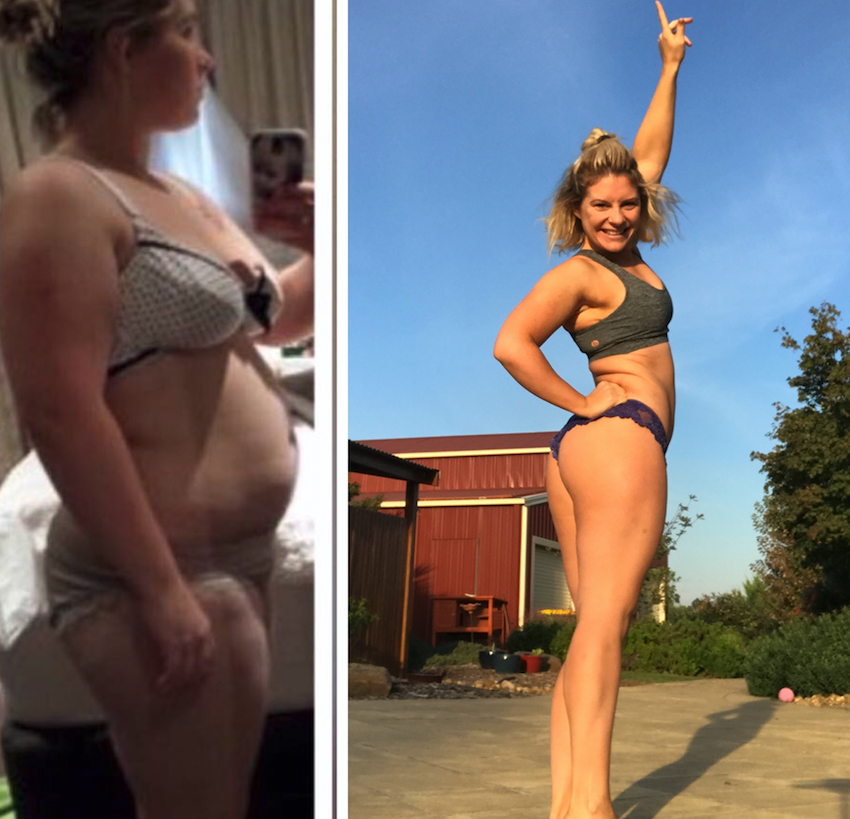 Rae has lost 19kg and 85cm with The Healthy Mummy Smoothies and says, "I have smoothies twice a day mostly.
"For me, as a busy mum of three kids, five and under, running a business and helping to run my husband's, the option without the smoothies would be hungry and I don't like hungry!"
To learn MORE about our Smoothies (and try our new BANANA MIX) click HERE.
Smash your glutes with the BUTT & THIGHS WORKOUT
Did you know that 60 per cent of your body's muscles are in your butt and thighs? That's why it is so, so, so IMPORTANT to target these muscles when wanting to tone up, burn major calories and lose weight.
Our NEW Butt and Thigh workouts are 10 minute videos DESIGNED TO LIFT AND TIGHTEN these areas. What's more, they are created to work your lower half…HARD so you can see results quicker.
If you haven't already given the NEW Butts and Thighs Workout a go, make it a PRIORITY THIS WEEK!
Aim to do one of these clips THREE TIMES A WEEK. We suggest following them every other day to allow sufficient recovery time too. Think Monday, Wednesday and Friday!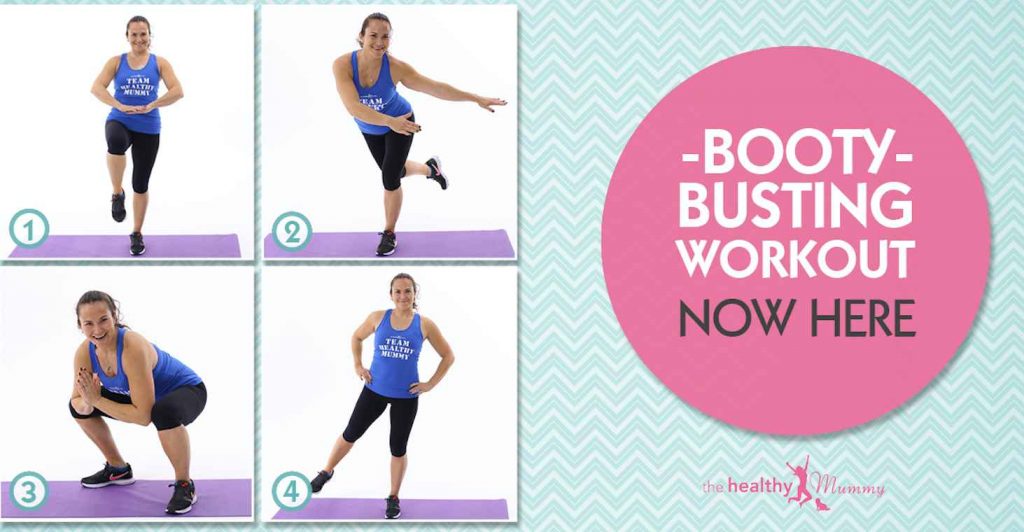 Booty blasting TIPS!
Here are Healthy Mummy H.Q we have been BLOWN AWAY by Julia's booty transformation. That's why we HAD TO ASK her TOP THREE BOOTY BUSTING (and cellulite reducing) TIPS!
Here is what the mum-of-two and to say:
1. Weighted exercises
Julia suggests using weights while you are working out to help build muscle in your booty.
"I do a variety of body weight exercises either using kettle bells, dumbbells for squats and lunges. I even use my own kids as weights too," she says.
To ensure you are getting the MAX benefit out of your workouts, Julia suggests upping your reps (or upping weights) as movements get easier.
That way you are ALWAYS PUSHING YOURSELF and ensuring your body doesn't get use to the same weights/movements.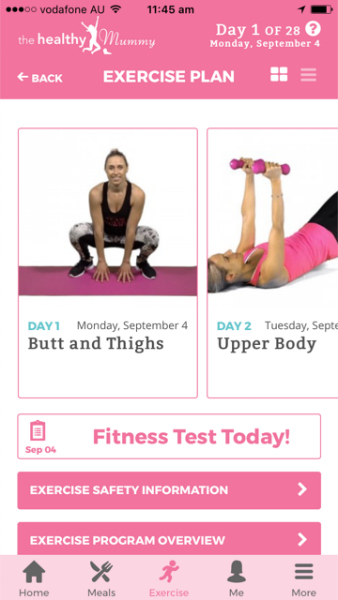 2. Take progress pictures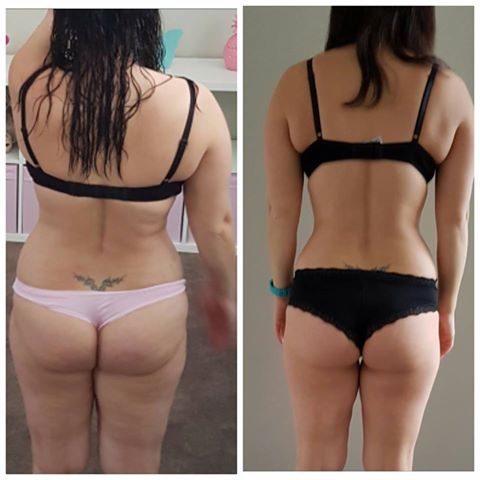 Each week you may only be seeing small achievements so it's important to step back and look at the bigger picture. Julia credits herself for staying on track with her weight loss and booty exercising regime by taking progress pics.
"I'm glad I took before and after photos, because even if the scales aren't moving I can still see process and know that I'm moving in the right direction," says Julia.
"I had to learn that scales don't always tell the truth and now I'd rather go by my progress pictures to reflect on my achievements.
"Looking at how far I've come gives me the right motivation to stay on track."
3. Change up your workout routine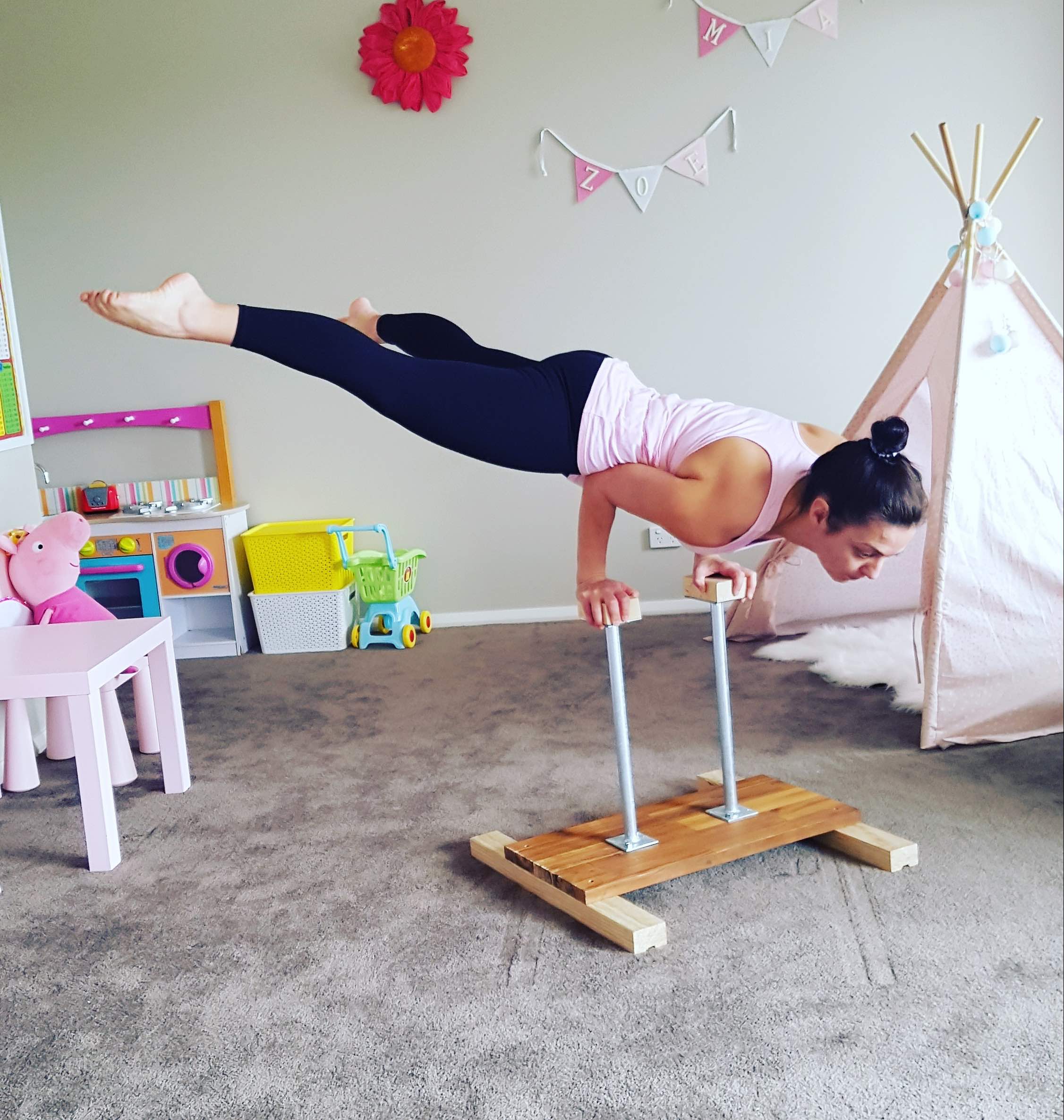 Julia encourages other mums who want to lose weight to mix up their workout routines.
"I find nothing worse than feeling bored with my workouts. It's almost certain I will lose interest and fall off the exercise wagon," says Julia.
"It doesn't always have to be a walk, run or a gym. Jumping on the trampoline, having a dance off with your kids or running around the play centre with your kids is a great way of staying active – plus, it's also lots of fun.
"I shake up my workout routine and try new exercises all of the time."
We love your amazing tips, Julia! Thanks for sharing!
Just one week to go!
Ladies, there is just one week to go on the September 28 Day Weight Loss Challenge! You can do this! 
Follow your meal plan as best as you can, do your daily workouts and aim to squeeze in 3x Butts and Thighs video workouts. Do this – and you'll be sure to see incredible, incredible results before you know it.
Need extra motivation? Tips? Advice? Join our PRIVATE FACEBOOK SUPPORT GROUP and connect with mums on a similar journey to you in a judgement free, safe and supportive environment.