News
Wow. Another week down. Another Challenge nearly complete. Can you believe it is the final week of the 28 Day Winter Weight Loss Challenge? We sure can't! 
By now you would of tucked into delicious wintery food such as the Zucchini and Pasta Frittata, Spicy Stuffed Sweet Potato and Apple Pecan Porridge. You would of also done plenty of lower body exercises and may have even opted for a bush walk on your active recovery day. Now that week four is here – it is NOT the time to slow down. It's the week to really and truly PUSH yourself like never before, get meal prepping and keep moving to hit your June weight loss goals!
After all, you are almost there!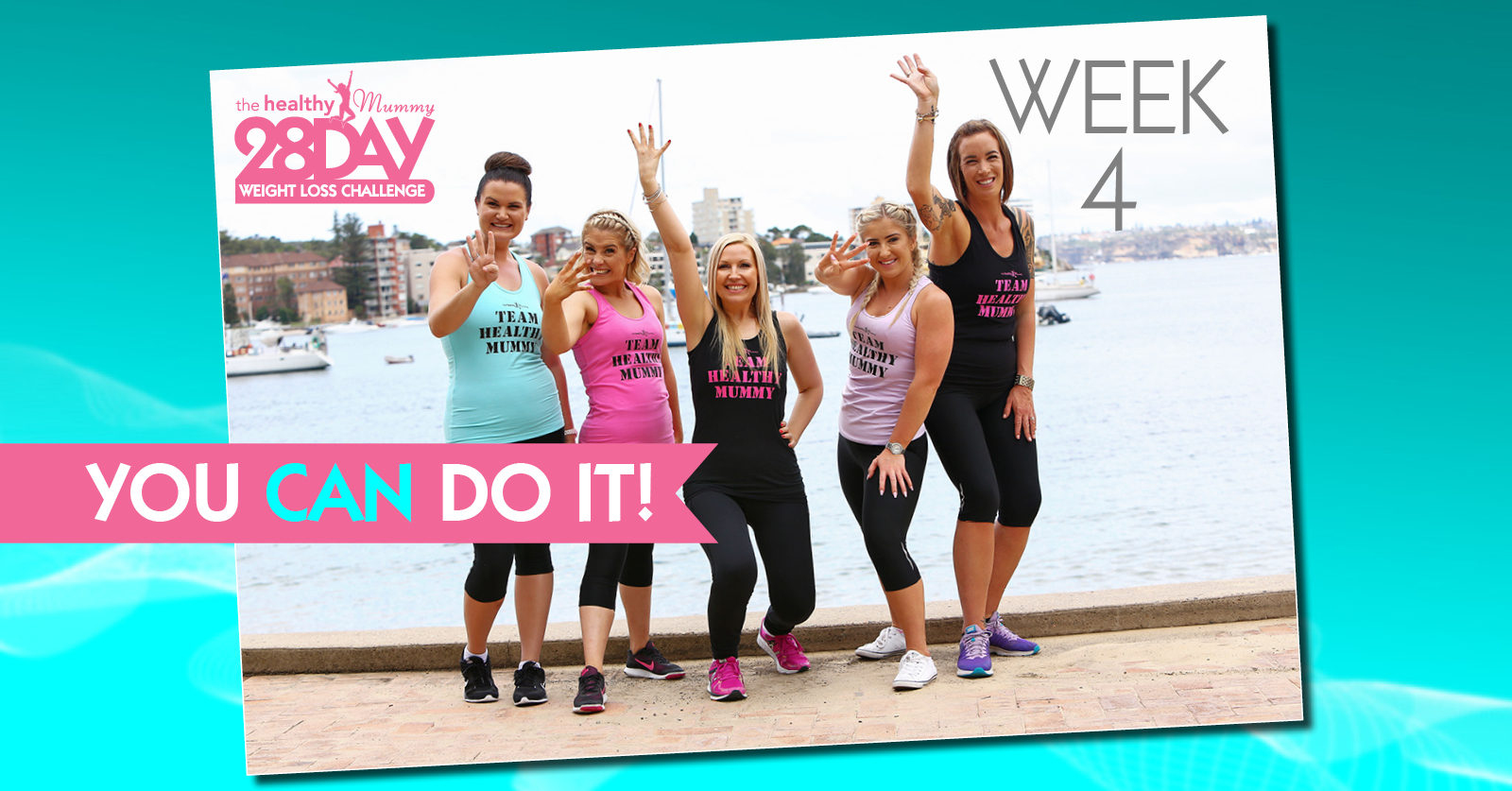 The winter cook off's keep coming
When we think about winter dinners – our minds often wonder to delicious creations such as cheesy lasagne, warm shepherds pie, creamy pumpkin soups and freshly baked apple pies. Unfortunately – a lot of these traditional recipes are loaded with calories and sugar.
Thats where our Healthy Mummy meal plans and 28 Day Weight Loss Challenge App really works wonders. You can find healthier alternatives for these delicious dinners to help you combat the fat and stay lean this winter.
The added bonus? You may even save a buck or two along the way (thanks to our Budget/timesaver option on the app). Learn more about our App here.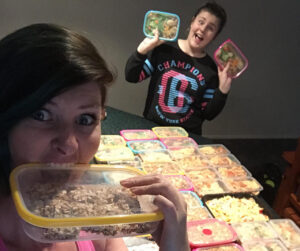 For instance, check out this mother-daugher duo. Not only did Christie and her teenage daughter make 200+ meals and snacks for less than $1.50 per serve (talk about bargain) – they were able to make OUR favourite winter dishes!
Using both the recipes on our 28 Day Winter Weight Loss Challenge Recipe Hub and Healthy Mummy website, the pair where able to make the following (and with as little as $300):
How incredible is that?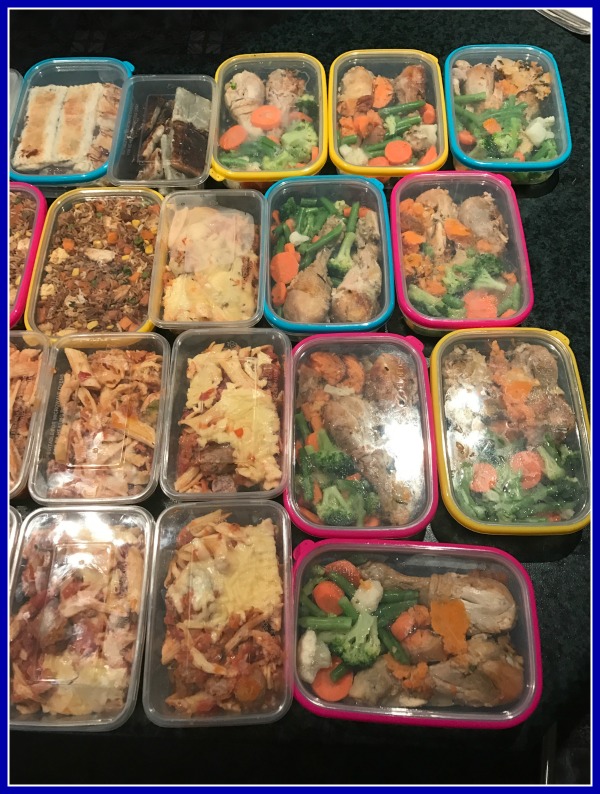 For more on their monster meal prep – click here.
Healthy Mummy Beth also made an incredible 349 meals for $1.29 per serve. Once again – this mum and her incredible meal prepping skills – opted for delicious meals many of us LOVE to tuck into in the cooler seasons.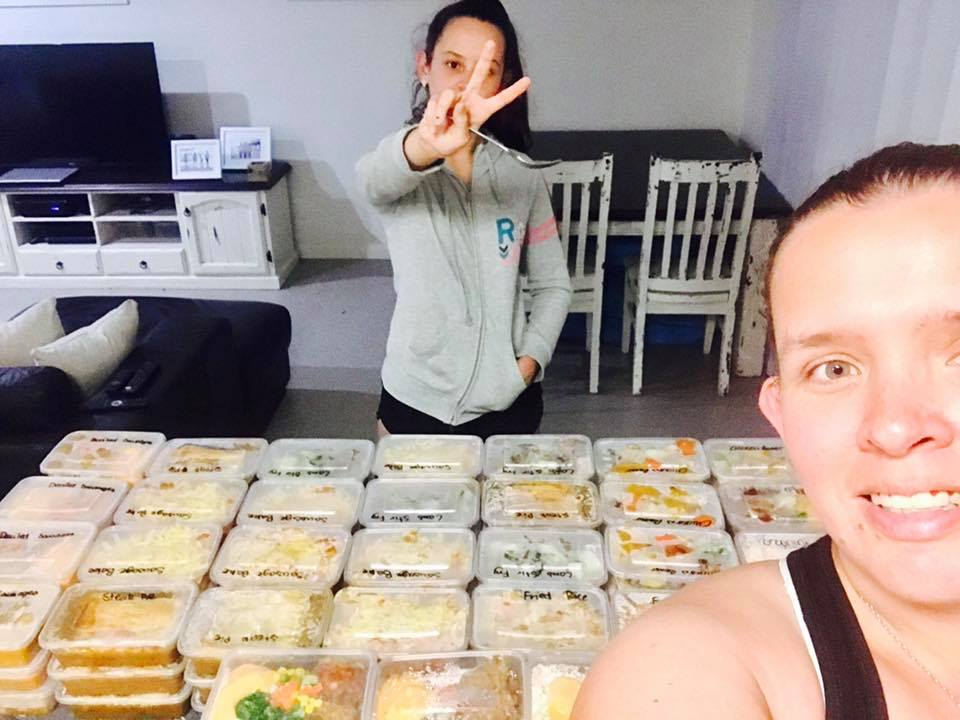 From porcupine meatballs to sausage and veggie pasta bake – you HAVE to check out what this mummy made!
Click here to see what Beth made!
If you too have been cooking up a winter meal prep storm – we can't wait to see/read all about it! Shoot us an email (with pics) to [email protected]!
5 AWESOME tips to m

eal

 prep your way to successful weight loss
For more tips on how to meal prep your way to successful weight loss – check out this blog. Long time Challene member Nikola Green shows us exactly how it is done!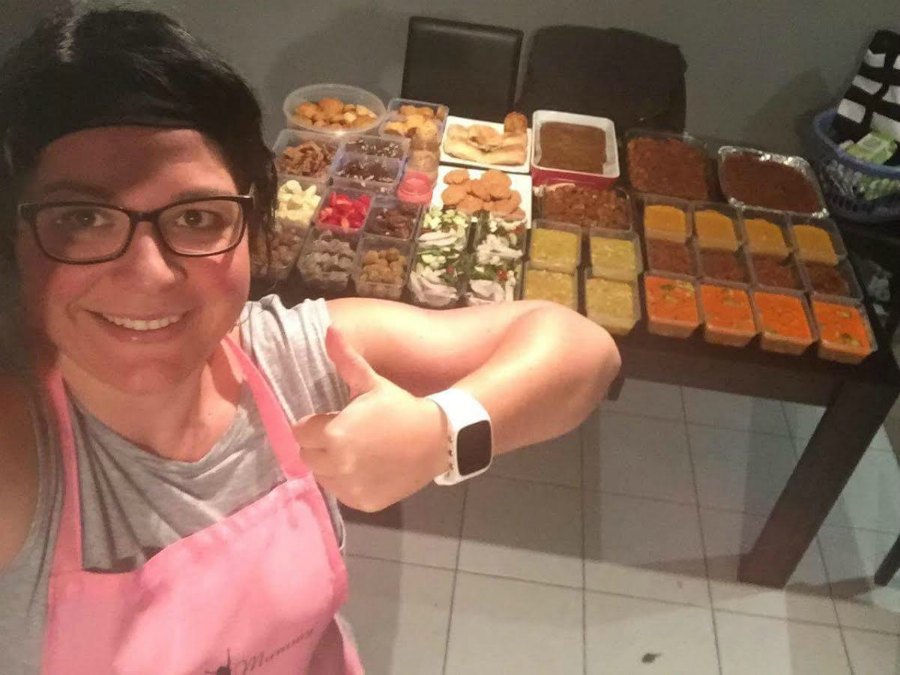 Nikola credits meal prepping to helping her stay on healthy eating track since losing an incredible 16 kilograms and a whopping 84cm off her body with the Healthy Mummy.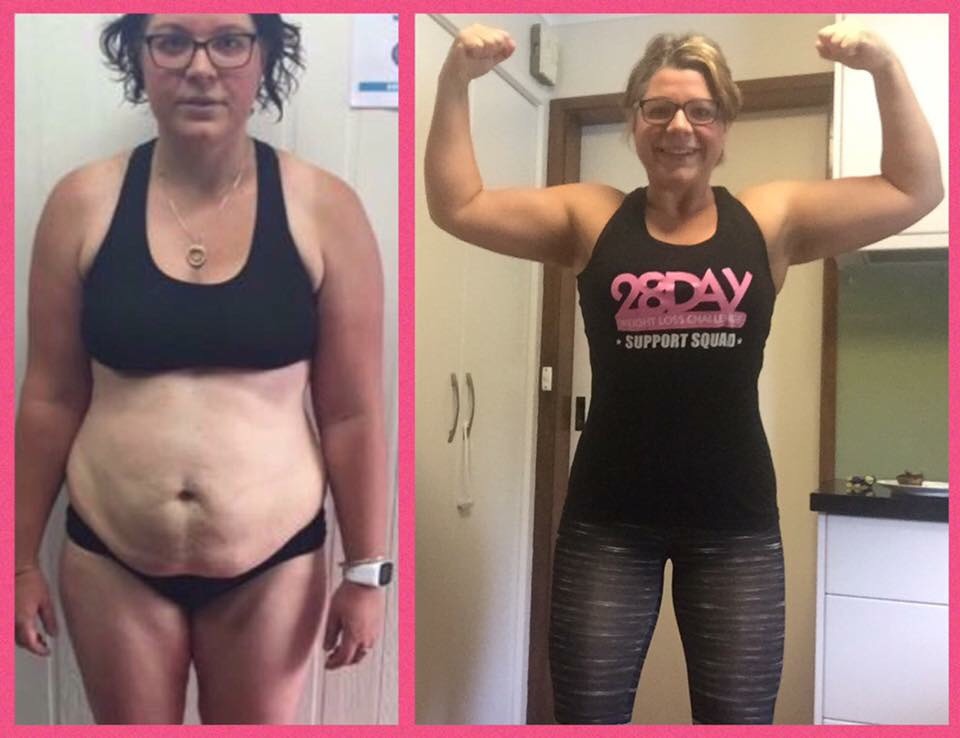 Nikola says, "My biggest piece of advice for following the challenges is to PLAN and MEAL PREP.  So today I'm going to share my top tips on meal prep and planning."
Staying on track in the final week
To help you stay on track for the FINAL week of the Winter Weight Loss Challenge – you need to give this blog a read. We promise you will NOT lose motivation with these 10 tips. 
REMINDER: Next fitness test in 5 days!
How are your results stacking up?
You can learn more about the Healthy Mummy fitness test here.
It's GAP WEEK NEXT WEEK!
Before our next Challenge kicks off (5 Ingredients and Under July Challenge), there is a GAP WEEK! And do you know what that means? It's time to 3 Day Cleanse!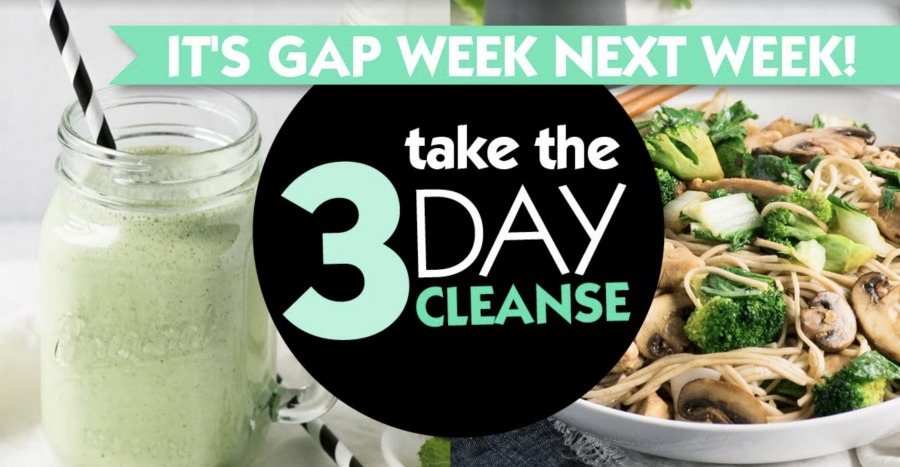 If you are feeling a little tired, lacking the energy and or a little bloated – our 3 Day Cleanse can work wonders.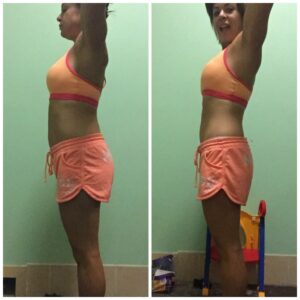 Healthy Mummy Ash (pictured above) says, "I've just completed The Healthy Mummy 3 day cleanse!
"It's definitely kicked me out of the plateau I was in, and that's exactly why I love doing the cleanse."
The Healthy Mummy 3 Day Cleanse is an eBook FILLED with delicious (and totally nutritious) recipes (and of course, other tips and tricks) to helps mums conquer the bloated belly, detoxify the body, boost metabolism and increase energy levels.
Unlike many other cleanses, which cut out entire food groups (and leave you hungry), the The Healthy Mummy 3 Day Cleanse is about replenishing your body with REAL, clean food (it's even fine to follow whilst breastfeeding*).
Ash says, "I love that it's just healthy food, no crazy detox gimmick. The food is enjoyable and are foods I would eat on a regular basis.
Learn more about our Cleanse here.
July Challenge – 5 Ingredients and UNDER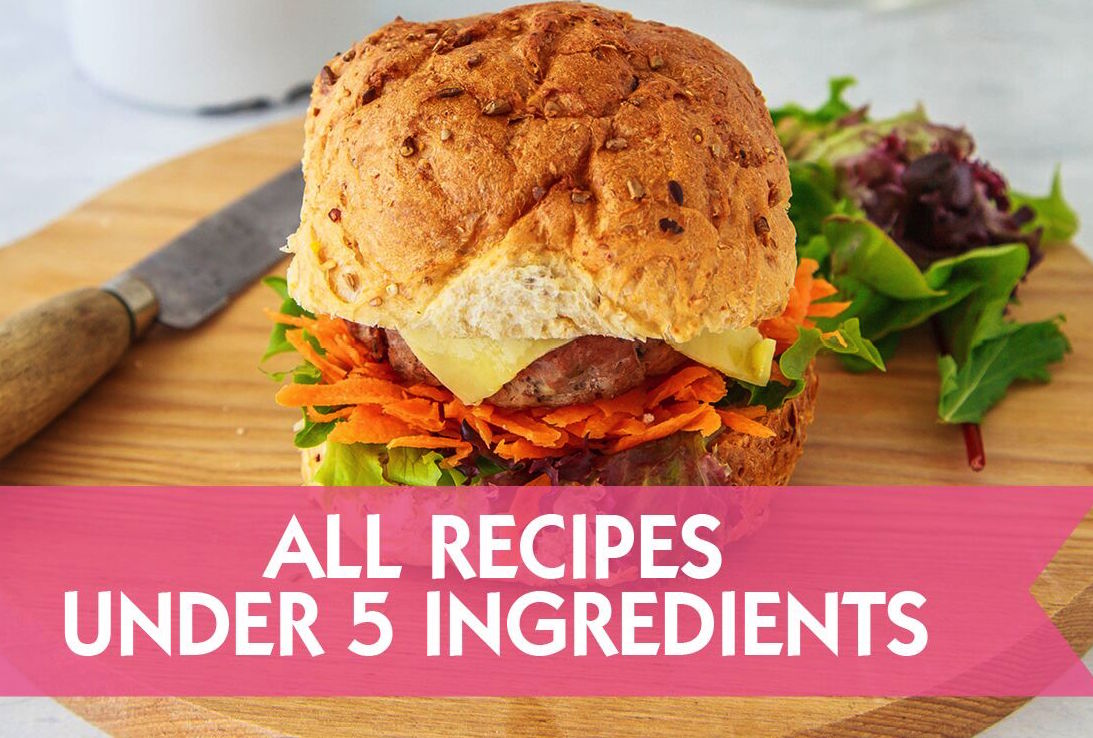 Our July Challenge is all about helping mums lose 3-4 kilograms with exercises you can do at home and meal plans and recipes you can make using 5 MAIN INGREDIENTS AND LESS!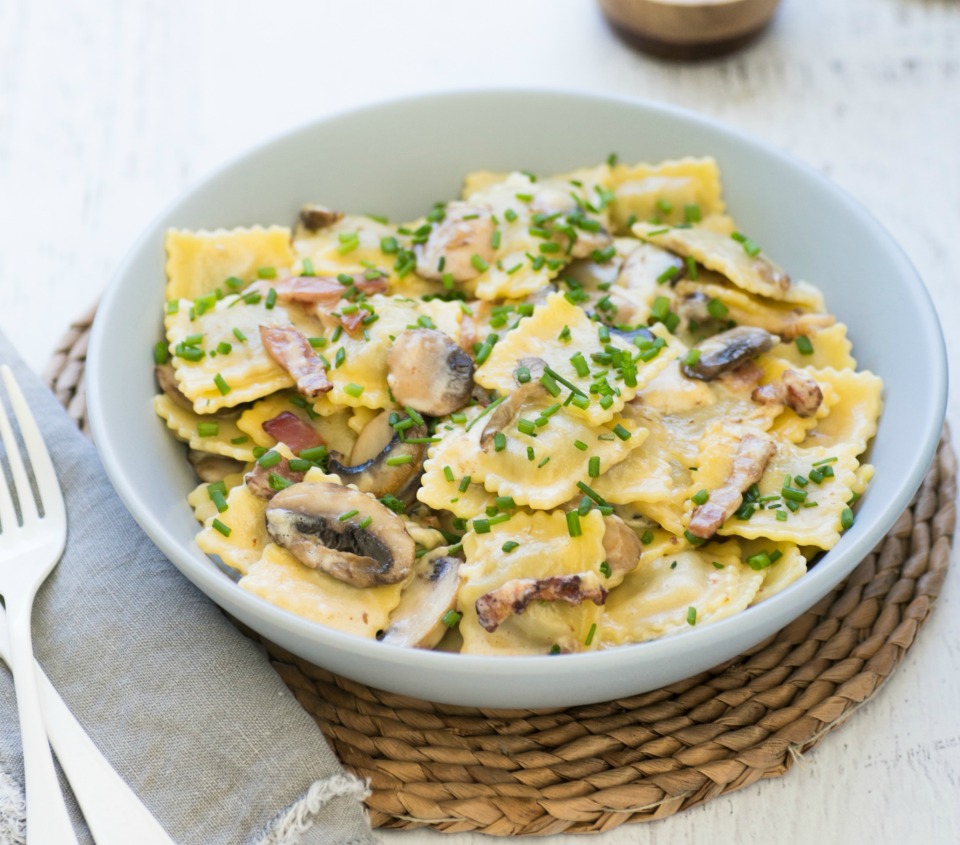 Using minimal ingredients – means saving BIG BUCKS on groceries. Double win?
This Creamy Mushroom and Bacon Ravioli is DIRECT from our July Challenge. Get the recipe here. 
Well – keep up the AMAZING WORK!
Well, ladies! Only ONE WEEK TO GO! Keep up the amazing work and remember YOU CAN DO IT!