Way to go ladies. You have made it to week 3 of the JULY 28 Day Weight Loss Challenge! And from scrolling through our Facebook Support Groups you are all doing amazing.
We have seen so many incredible transformation posts, meal prep cook offs and inspirational tips and tricks. Keep up the amazing work for the rest of the Challenge and get ready to SMASH your July weight loss GOALS!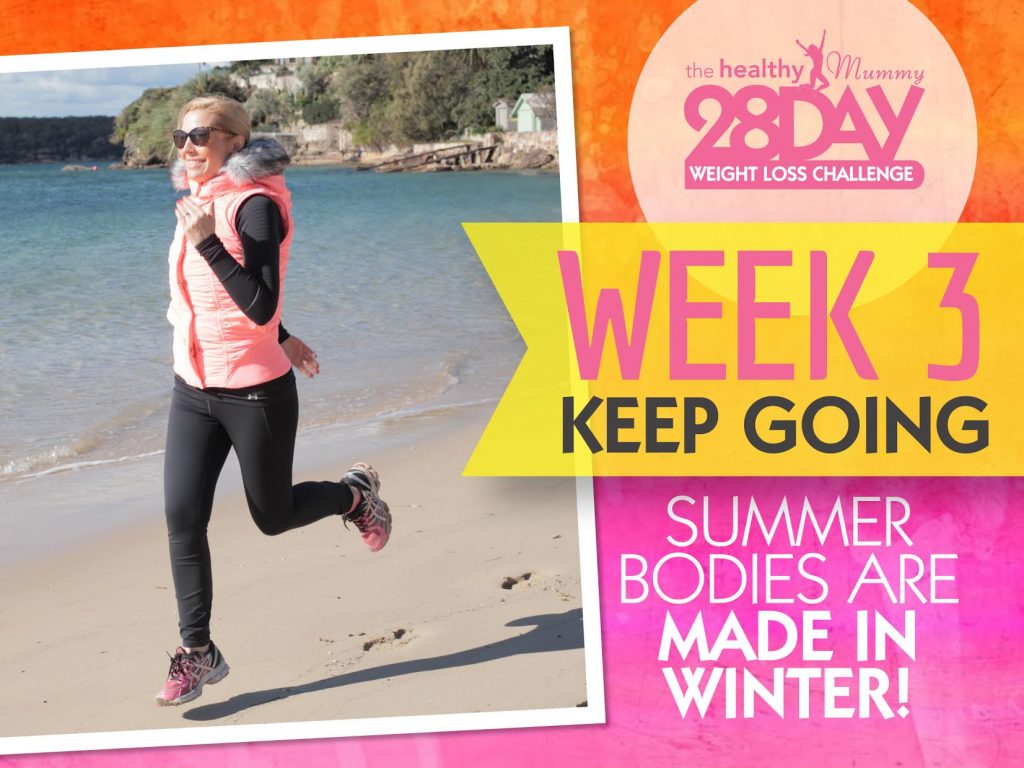 Halfway fitness test – TAKE IT TODAY!
It's week 3 of the 28 Day Weight Loss Challenge – which means it is time to do the FITNESS TEST and track your fitness progress.  Our Fitness Test allows you to record changes in your upper body, lower body, and core strength over the 28 days.
You can find the test in the exercise section of the 28 Day Weight Loss Challenge Hub.
If you need some TIPS on how to complete the test, you can watch this AMAZING video as the gorgeous Jess and Jacqui take you through it.
Amazing 'staying-on-track' tips from 3 incredible July Motivating Mums
To help you stay on track for the final two weeks of the July 28 Day Weight Loss Challenge, here are incredible tips from three of our amazing July Motivating Mums:
1.Julia Meadows
Meal preparation is key ladies. Freezing meals and snacks helps me to stay on track and to not reach for quick, unhealthy foods when hunger strikes. Be prepared and get organised.
Be sure to shake up your workout routine. For me, there is nothing worse then getting bored with my workouts. It doesn't always have to be running or the gym. Jumping on the trampoline with the kids or having a dance off (have checked out the Healthy Mummy's DanceFit yet?) still gets your heart rate up!
Take it one day at a time. Setting myself small achievable goals keeps me from becoming overwhelmed. That way I continue to be motivated and to stay in track.
2.Jessica May Magill
If you slip up with a meal, enjoy it guilt free and then get back to it, don't write the whole day off.
Revisit your goals and ask yourself – is what you're doing helping you achieve them?
Plan your exercise and stick to it. I find morning exercise easier as I have less time to talk myself out of it.
3. Alex Solomon
Set mini goals each day. For example, 'today I'm going to walk 10,000 steps' or 'I'm going to eat all my allocated meals from the Challenge Meal Plan'.
If you lose weight slowly, focus on the non-scale-victories instead of the scales. For instance, can you do more squat reps? Are you able to walk for longer? Can you use heavier dumbbells?
Don't be too hard on yourself. The 28 Day Weight Loss Challenge is a lifestyle change. Not a crash diet. Take time to perfect your new lifestyle.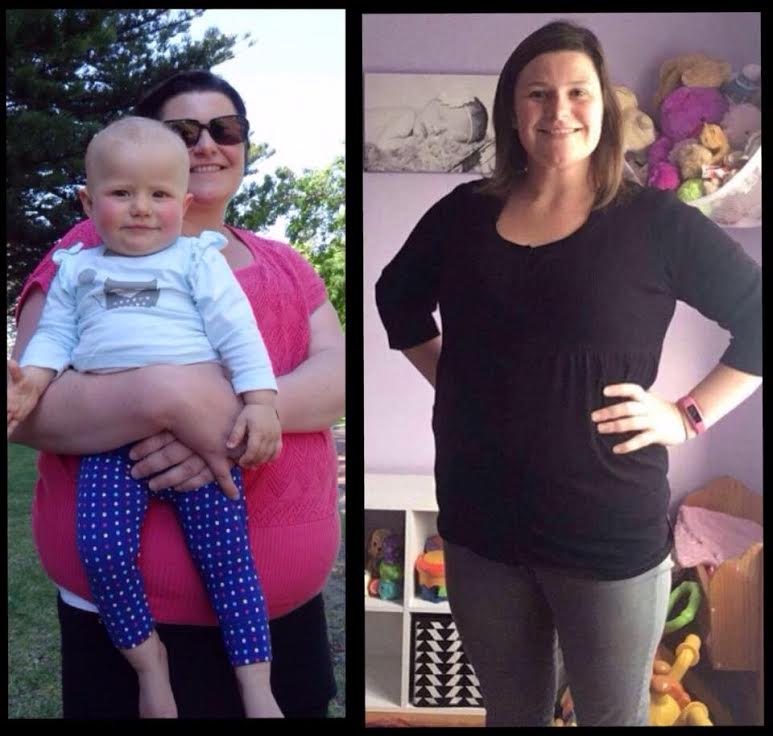 Cooking with 5 main ingredients or LESS – what we can't wait to make this week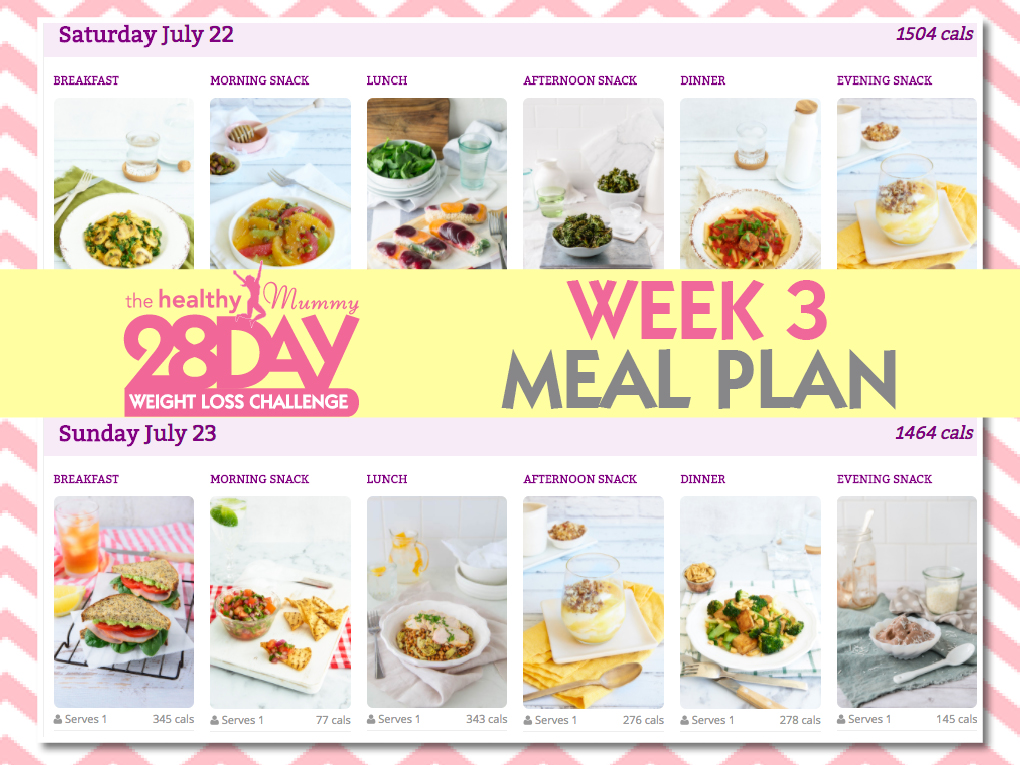 This Challenge has been all about following a healthy meal plan and making recipes using 5 main ingredients and less. Cooking with minimal ingredients helps YOU save money on groceries, keeps cooking simple and weight loss easier to manage.
This week we are really, really excited to eat the following meals containing 5 main ingredients and less:
Sesame Kale Chips – Ready to go in less than 20 minutes and SUPER-DUPER low in calories, these Sesame Kale Chips are crunchy, delicious and totally easy to make. You'll love snacking on these come mid morning.
Breakfast Granola Bars- The perfect on-the-go breakfast. You can make these chewy bars in 20 minutes (including prep and cooking time) and store in an airtight container in the fridge for the next 4-5days. Loaded with nuts, coconut oil and tahini – it's a great way to start your day weight healthy fats and protein.
Coco Choc "Ice Cream" – Banana, coconut, shredded coconut OH MY! A healthy dessert the whole family will love. Make a large batch of this "ice-cream" – and we are almost certain you will never have to purchase store-bought tubs again.
ADVANCED DANCEFIT COMING THIS WEEK!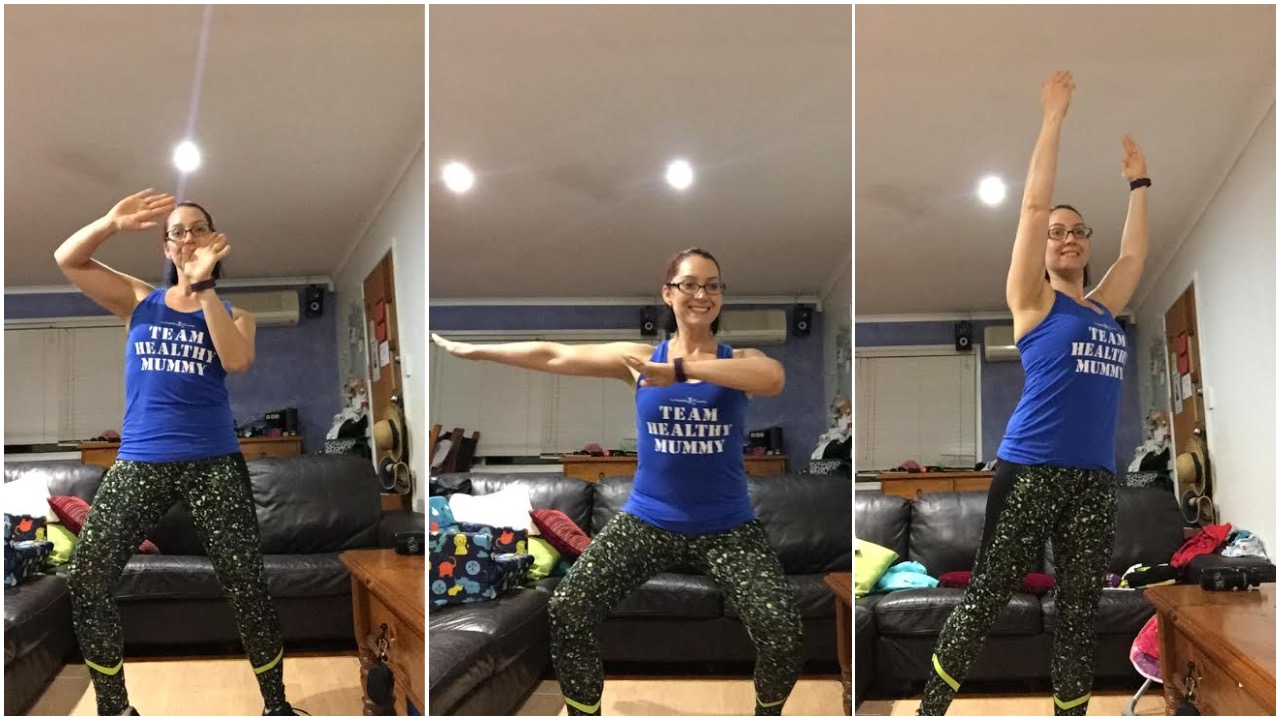 In case you missed our BIG, EXCITING new, DanceFit has launched!
It's our incredible 28 Day Weight Loss Challenge fitness extension that helps you boogie your way to a fitter, healthier you. And we are so happy to see how much mums on the Challenge are loving it!
Here's what these 6 awesome mums have to say about DanceFit.
It's Q&A time!
Join our AMAZING July motivating mums at 11am Monday AEST. This is YOUR CHANCE to ask them any questions you may have to help you SMASH the rest of July!
Be sure to log onto Facebook and check out our Private Support Group – this is where all the Q&A action will take place.
Keep up the amazing work!
Well ladies, keep going! You are all doing a fabulous job. Remember – SUMMER BODIES ARE MADE IN WINTER!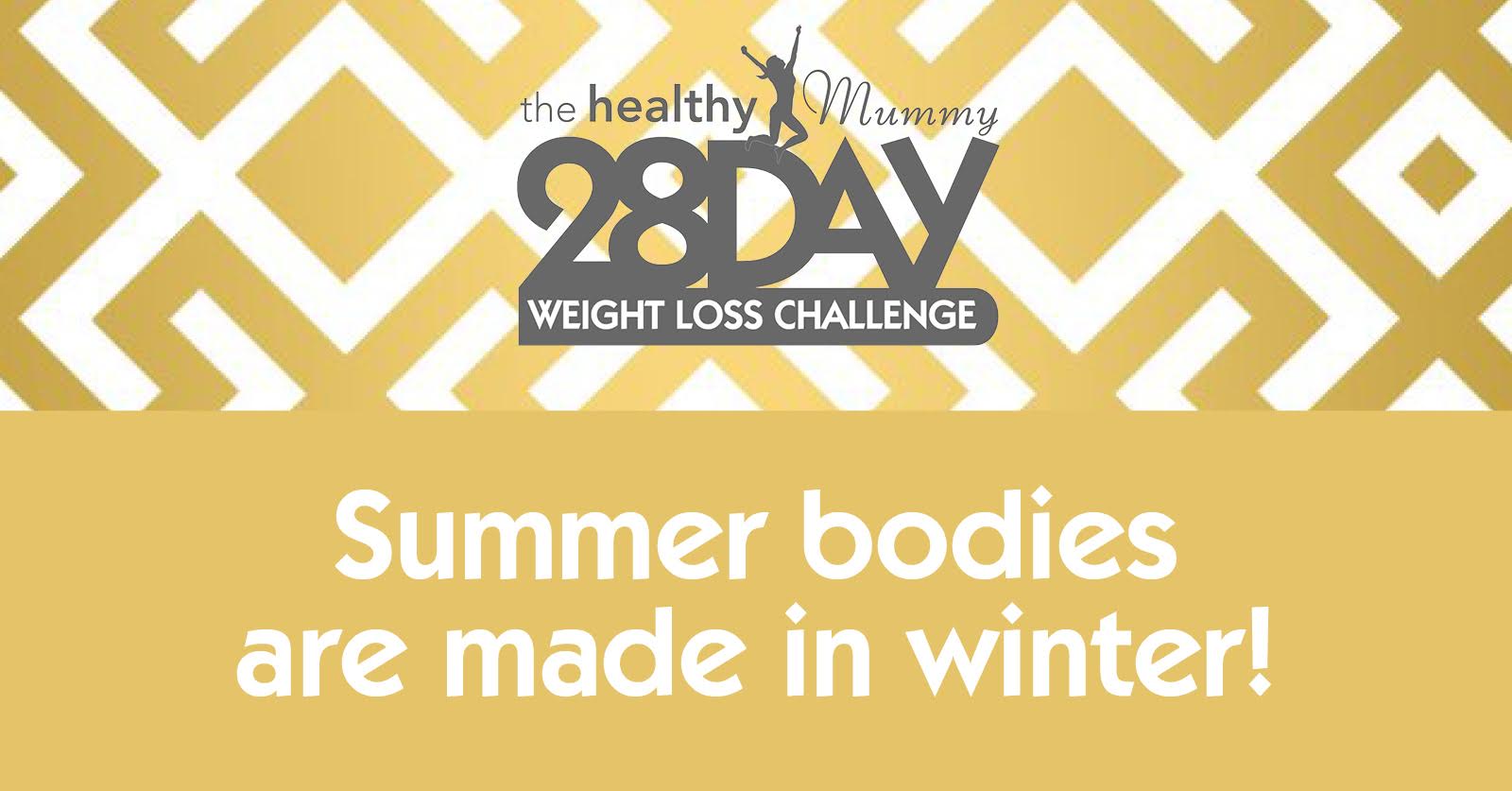 Not on the Challenge yet? Be sure to sign up TODAY!
With more than 3,000 delicious (and healthy) recipes, 350 exercises & 24/7 support – the 28 Day Weight Loss Challenge  is designed (and proven) to help busy mums like you lose weight!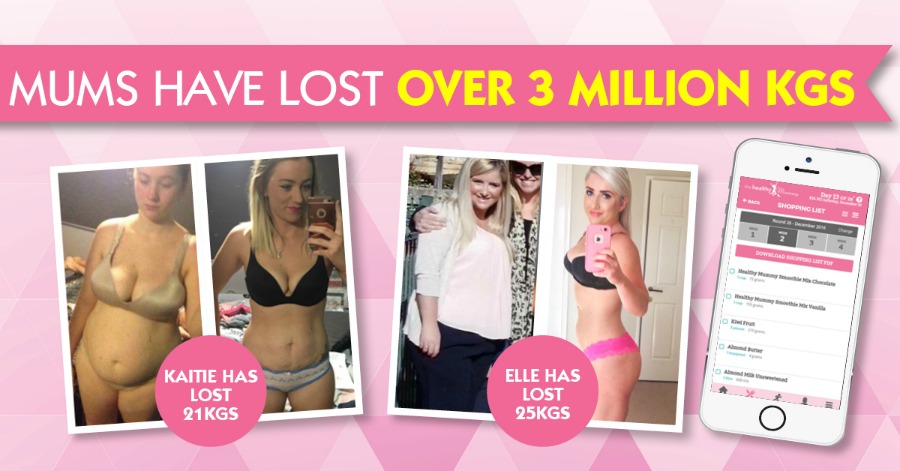 To learn more about our challenge OR to join – click here.