Welcome to the SKIN family: Beauty Collagen Powder
Beauty Collagen Powder is the latest product to launch in our SKIN beauty range and it is going to make your skin so happy!
The demands of motherhood can come out on your SKIN and this is why we have launched The Healthy Mummy SKIN range which has been CLINICALLY PROVEN to visibly improve skin smoothness after four weeks!
Put the health and vitality BACK into your skin with this yummy powder!
See the full product details below.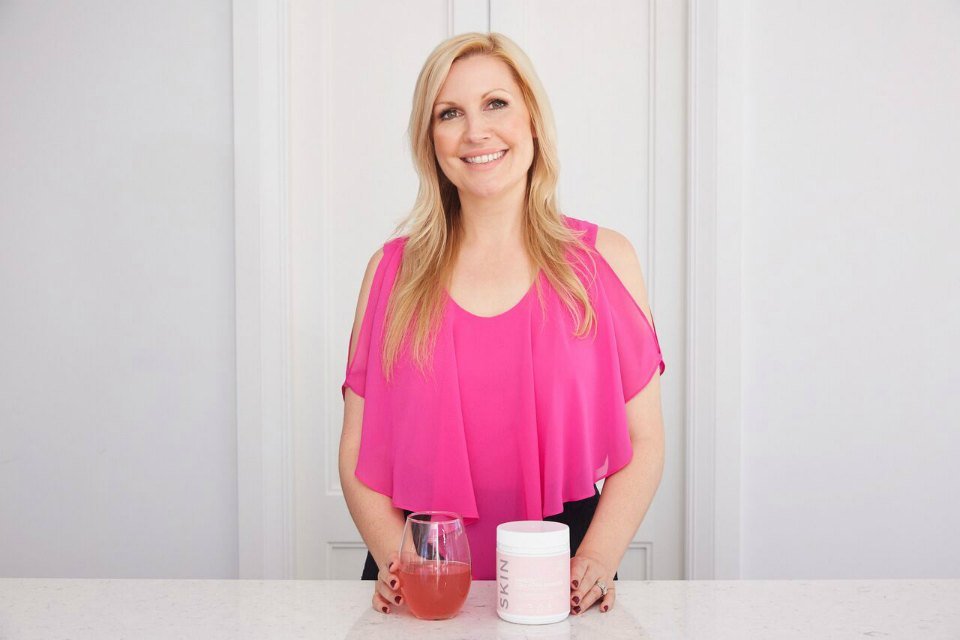 Maintain healthy skin with this berry flavoured powder
The Beauty Collagen Powder acts as nourishment for your skin.
As your skin protects you daily, it's important to continue to provide your skin with added nourishment especially when you're run down, or feel like you don't have time to get a facial every week (realistically, who does!?).
The beauty of our Beauty Collagen Powder is that you can easily add the powder to a glass of water as you would usually drink anyway or even add to your Healthy Mummy Smoothie and you're beauty routine is done! It's that simple.
What is in The Beauty Collagen Powder?
As lack of sleep and motherhood can deplete our skin of vitality and health and normal functioning, the powder contains Marine Collagen, Vitamin C and Zinc PLUS superfood ingredients clinically proven to protect cells from free radical damage as well as maintaining normal hair and nails.
These superfoods are:
Kakadu Plum – Vitamin C & Antioxidants

Acai Berry – Rich in Antioxidants

Acerola Berry – Vitamin C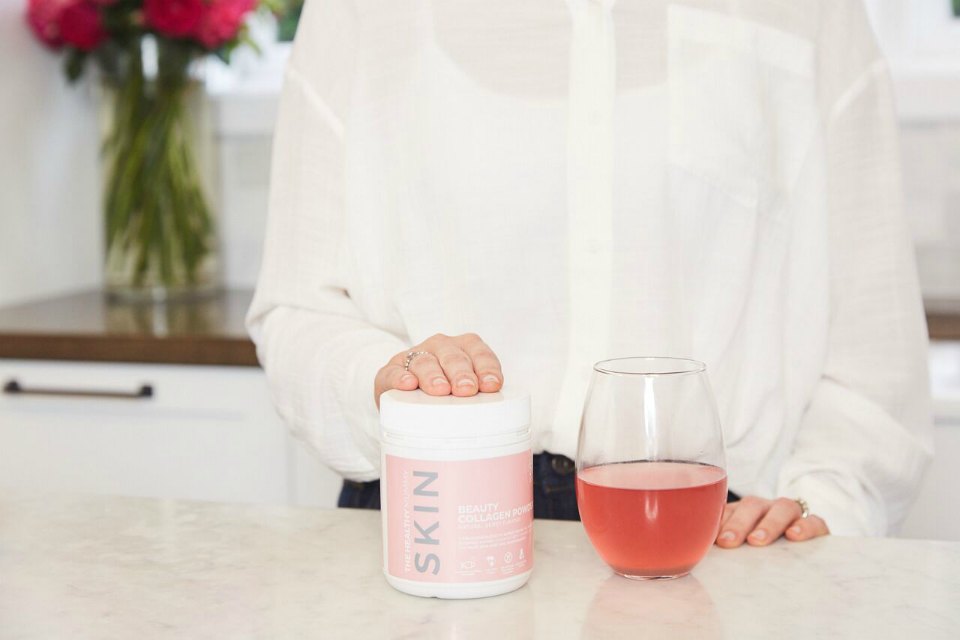 What's more is The Beauty Collagen Powder is safe in pregnancy AND breastfeeding, however, every woman and child is different so we recommend you check with your health professional.
How to use?
Mix 10g (two teaspoons) in water or juice once daily or alternatively, blend into a Healthy Mummy Smoothie.
Or if you want to try something a little different why not try this Lemon and Strawberry Collagen Sparkler featuring our Beauty Collagen Powder.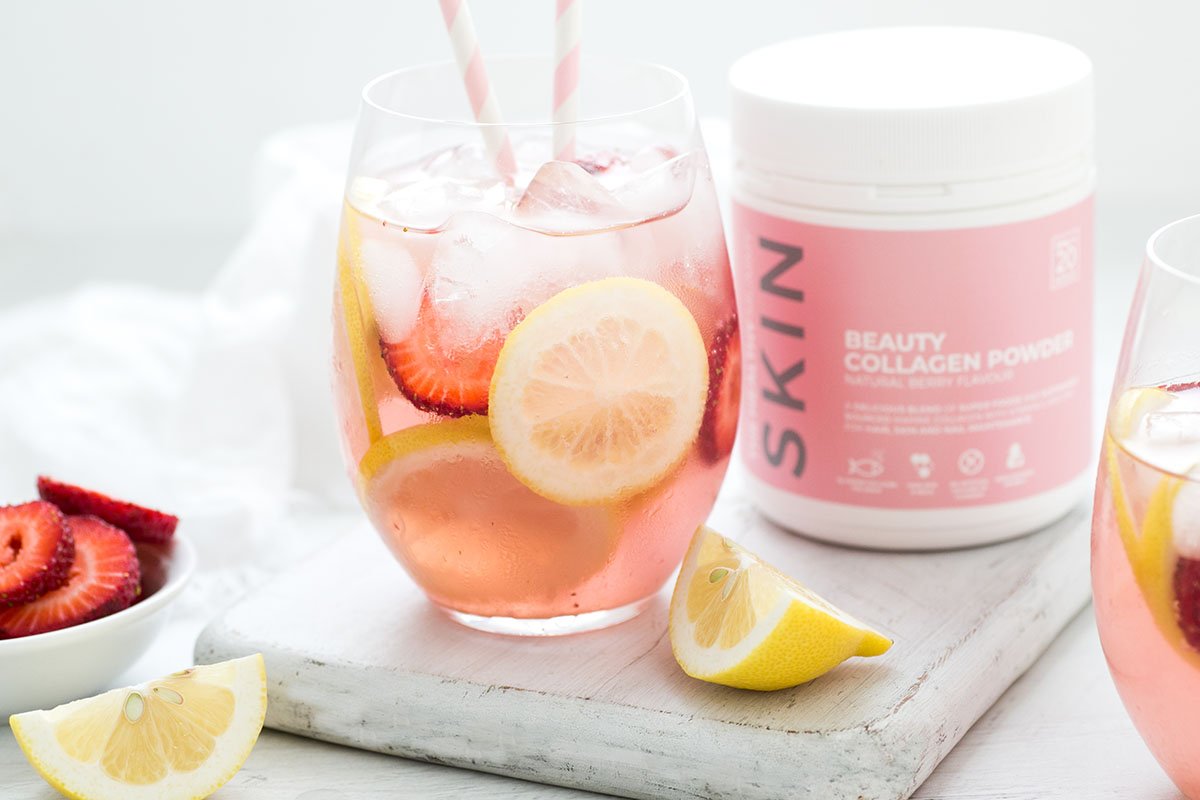 Want to help boost your skin's health and vitality? Get your hands on The Healthy Mummy SKIN Beauty Collagen Powder.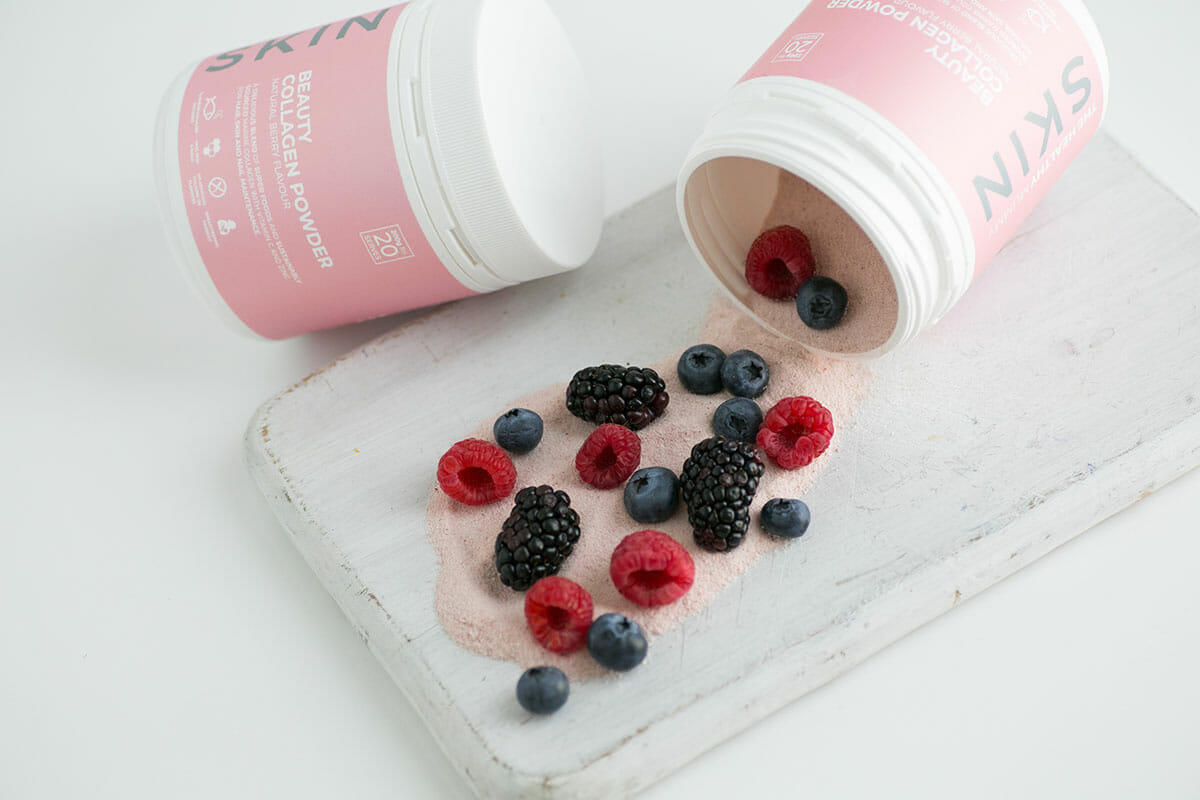 The Healthy Mummy SKIN Beauty Collagen Powder has been designed to meet the beauty concerns of tired, busy mums.
This DELICIOUS once daily addition to your beauty routine blends all the benefits you know and love of collagen with the added restorative powers of protein, vitamin C, zinc and iron.
These powerful elements work together to generate beauty from the inside by supporting:
Collagen formation in the skin thanks to the Vitamin C
Cell protection from free radical damage thanks to Vitamin C and Zinc
Healthy hair and nails thanks to Zinc
Connective tissue structure thanks to Vitamin C
Tissue building and repair thanks to the protein
Collagen type I formation in bones & cartilage thanks to Vitamin C