As we head into the final week of the January Belly Buster 28 Day Weight Loss Challenge and we are feeling so super proud of all you have achieved so far!
You have one more week to smash those goals ladies we have loved seeing all the RESULTS that you've achieved so far!
You are SO CLOSE, do not give up!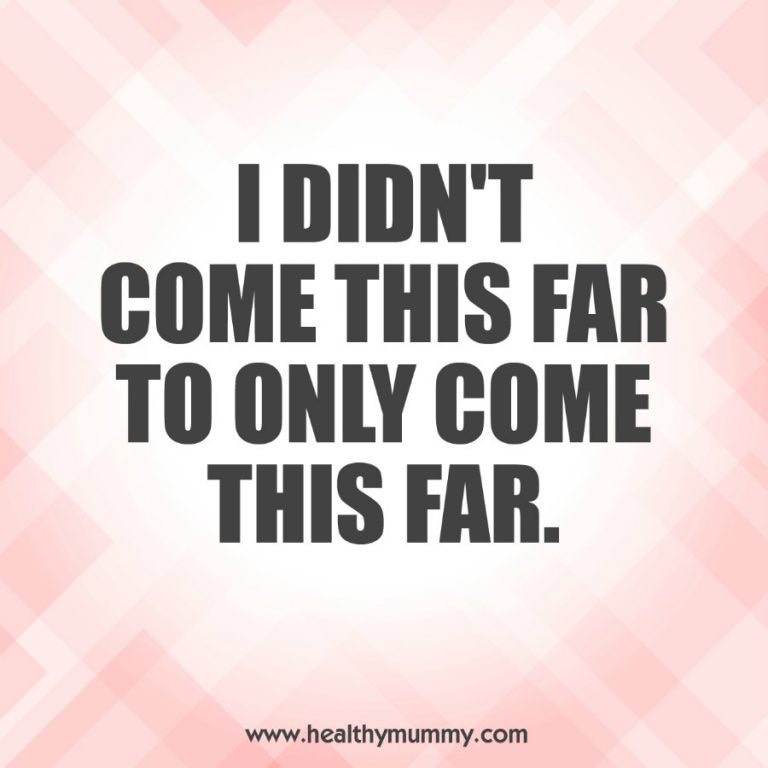 This week our menu is PACKED with easy, fresh meals that the whole family will love.
You will also find yourself feeling stronger as you're working out those muscles and core in our belly busting exercises.
EASY. SIMPLE. DELICIOUS. That is what the week 4 menu is all about!
Easy breakfast options, like the seeded breakfast loaf are able to be prepared in advance to make a quick and healthy breakfast on the run.
The Raw carrot balls and are a simple and delicious treat that are perfect for the kids.
Not forgetting the oh sooooo delicious mango ice-cream and pineapple sorbet, which means that it's not just kids who get to have all the treats!
Mums life is made EASY with simple but delicious dinners like the chicken and sausage bebabs and turkey meatballs with zoodles (a personal favourite).
Don't forget to Meal Prep , it makes everything easy – so get planning and ENJOY!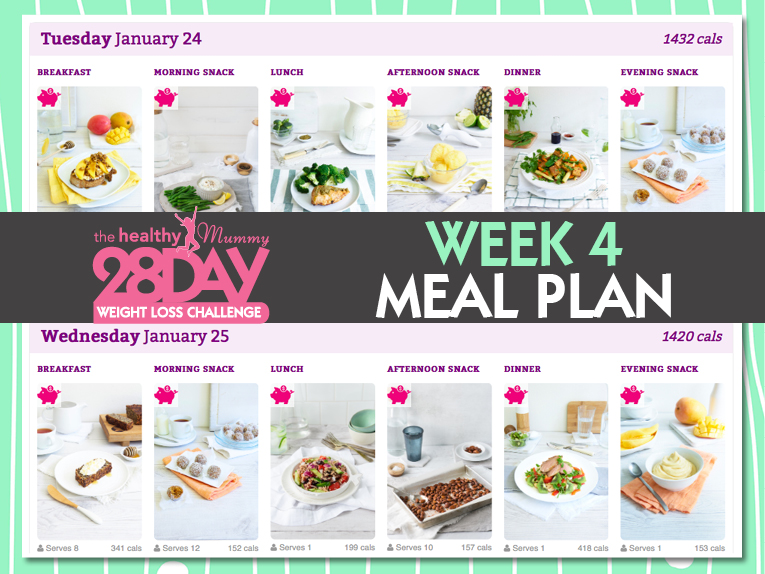 Week 4 Belly Busting Exercises:
Our Belly Buster workouts in week 4 focus on major muscle groups to push your heart rate up, taking you to that fat burning zone.
The core workouts focus on building your inner strength, stability, balance and over all posture. Sunday will round out the week with your choice of active recovery.
We love that our 28 weight loss Day Challenge is also now available as an APP!  Download it now for easy access, meaning you can work out any time, anywhere. No expensive gym membership required!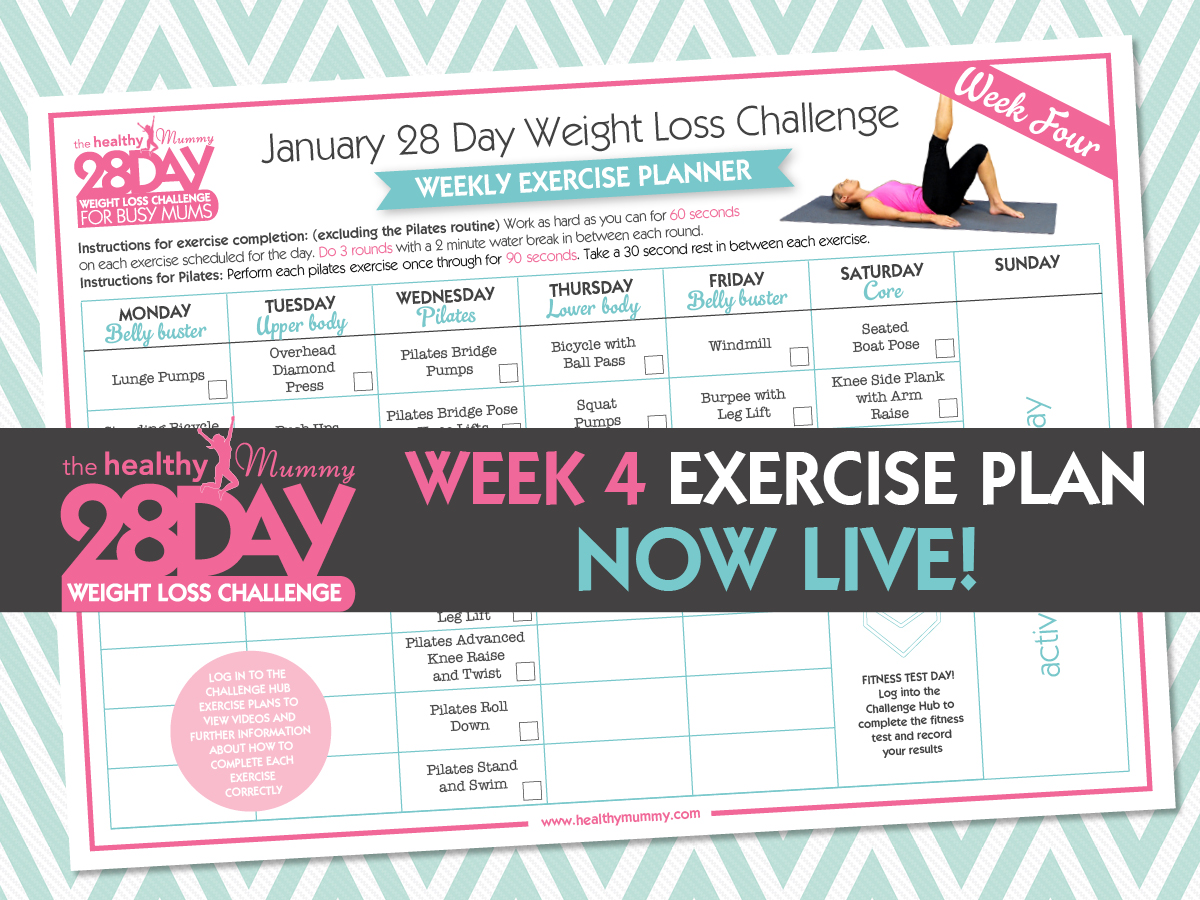 It is not all about the scales:
By week 4 you should be celebrating some Non Scale Victories.  Our community have been celebrating their love for cooking! Shopping Bills are REDUCING and those fitness test results you all shared made us so proud!
 Our Ladies are feeling motivated and most importantly IN CONTROL of their health. We have loved seeing you beat your 'personal best' in your exercise activities and we have jumped for joy seeing you grow in confidence every day.
All the little victories add up – You are doing an amazing job!
Top Tips from our 28 Day Challenge Squad Mums to keep that motivation alive:

 Always be prepared:

Is food your weakness? Are you time poor? Do you need help getting started?
Preparation is the key to success and with our February Kitchen Hack and time saving challenge  and we are going to help you every step of the way.
The February 28 day weight loss challenge is focused on helping you be PREPARED and SAVE TIME.  You will get to do all the things you love and still be on track with your food.  JOIN US and thousands of Australian mums who are taking control of their health TODAY!