Weight Loss
Today we are hearing from Healthy Mummy and 28 Day Weight Loss Challenge nutrition director Samantha Cassetty, MS, RD. Samantha explains why the popular keto diet isn't a sustainable way for busy mums to lose weight. 
Why the Keto Diet DOESN'T WORK for Mums
Because you need energy.  When you take carbs out of your diet to the extent of the ketogenic diet, it zaps your energy. Fatigue is a known side effect of what they call the "keto flu". Mums need energy to take care of themselves and their kids so why suffer through fatigue?
You need to maintain your cool. Do you know that ketone bodies floating around your bloodstream can make you more irritable? Don't make your life harder! When you eat more balanced foods, you have less irritability and more patience for your kids.
Carbs are yummy and comforting, but most of us DO eat too many of them. So if you're having trouble losing weight, you probably would start seeing the scale come down by cutting down on carbs and enjoying more healthy carbs, like starchy veggies, whole grains, beans and fruit. But you don't have to give them up!
With the Healthy Mummy's 28 Day Weight Loss Challenge you can enjoy a balanced meal plan that helps you limit your carbs without going too low.
The goal:  feeling full and satisfied after every meal — and feeling happy with your body.
What is the Keto Diet?
The ketogenic diet (often shortened to "keto") is a medical diet used for very specific circumstances. For example, children with epilepsy may experience fewer seizures when they follow a keto diet, according to research.
The diet itself consists of a very low carbohydrate intake, generally 20 to 50 grams a day. For a frame of reference, one slice of bread typically has about 15 grams of carbohydrates. Say bye-bye to bagels and chocolate!
Because carbs are so low, the fat content is very high, usually around 70 to 80%. Protein runs between 10 and 20%.
When you eat carbs, your body breaks them down into glucose — your main source of energy. With few carbs coming in, the body is forced into ketosis: a state in which the body breaks down fat for energy, producing ketone bodies.
Breaking down fat sounds good, and it is why people following a ketogenic diet usually lose weight. The problem is, ketone bodies are acidic, and too many of them in the bloodstream can cause a dangerous condition called ketoacidosis, which can lead to vomiting, confusion, organ damage, even death.
Thankfully most healthy people won't get to the point of ketoacidosis (people with type 1 diabetes have the highest risk). Still, there are plenty of reasons that keto is not the "magic bullet" diet — especially for mums.
4 Reasons Keto is NOT the Diet of Your Dreams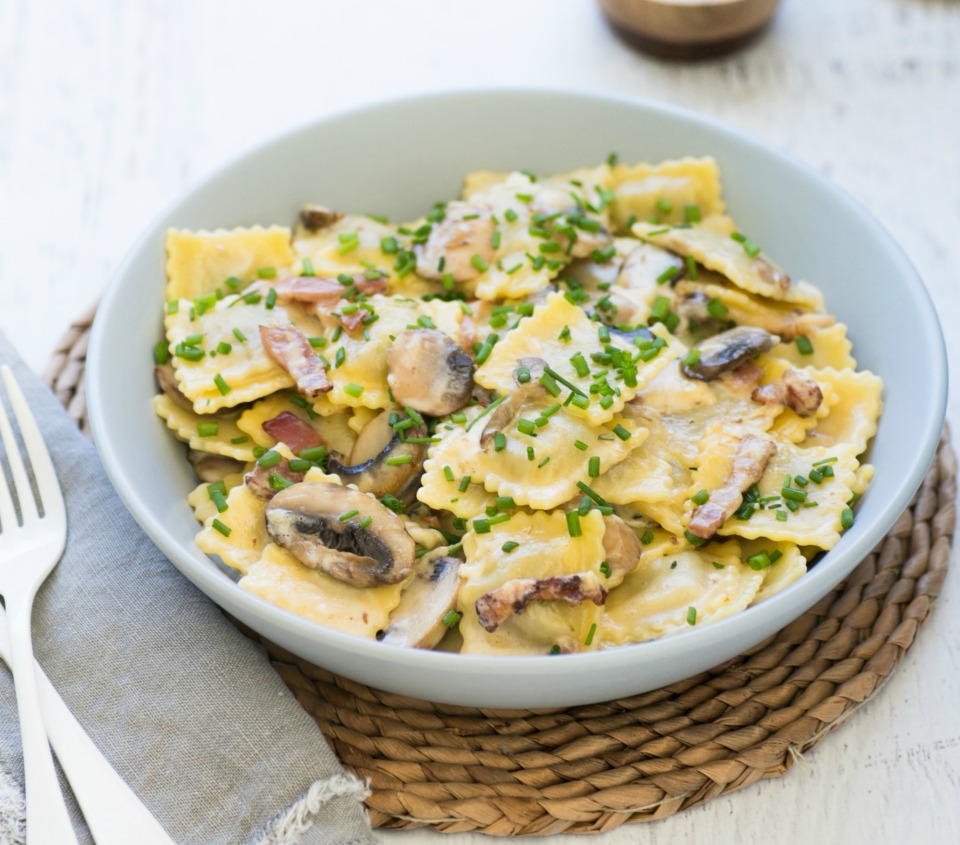 1. It's a challenging, restrictive diet.
Getting carbs as low as 50 grams is HARD. You need to count carbs in foods that you don't even think of as carbohydrates — like broccoli and other vegetables. And when a diet tells you to restrict vegetables? That's a clue that it's not a healthy eating plan. Something like this Mushroom and Bacon Ravioli would definitely NOT be classed as keto.
2. It doesn't feel good. 
When people first start cutting out carbs, they usually experience the "keto flu": an array of symptoms including fatigue, muscle cramps, abdominal issues, bad breath, headache, and depression. These symptoms may go away within a few weeks…or they may not. Plus, low fibre intake ups the risk of constipation, another uncomfortable condition.
3. It's not nutritionally sound.
Eating healthy fats is great. Eating liberal amounts of unhealthy saturated fats — not so much. Many people on the keto diet don't distinguish between good fats and bad fats. Plus, because your intake of fruits, vegetables, legumes, dairy, and other wholesome carbs is limited — you're missing out on the important nutrients found in these foods. In the long run, this puts you at risk for sub-optimal intakes, and that can take a toll on your health and mood. Over time, an eating pattern that's high in saturated fats and low in nutrition can put your health at risk.
4. It's not a long-term solution. 
Speaking of the long-run…because keto is such a hard lifestyle to maintain, most people can't manage to stay on the keto diet. And when they go back to their old eating habits, guess what happens? They get stuck in a frustrating — and unhealthy — cycle of weight loss/weight gain.
The smart way to go low-carb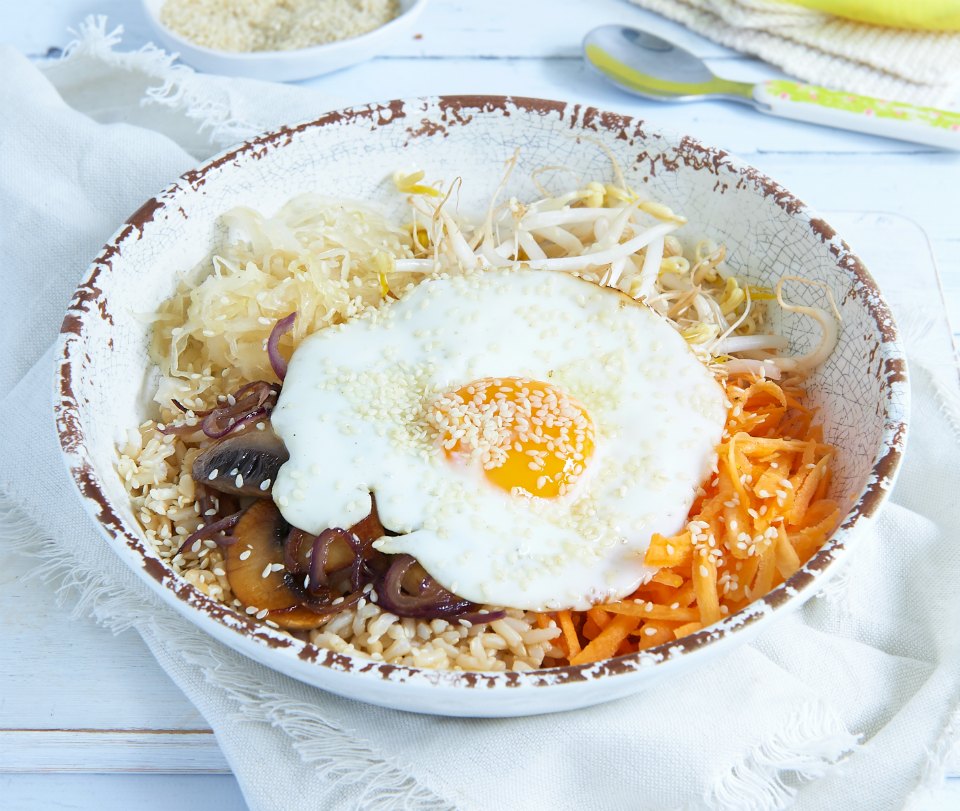 Keeping your carb intake at a controlled, healthy level can boost weight loss without the negative effects of the ketogenic diet. You can enjoy this Korean Style Veggie Rice Bowl on the 28 Day Weight Loss Challenge.
PLUS the 28 Day Weight Loss Challenge and our Healthy Mummy Smoothies are SAFE for breastfeeding mamas.
About how many carbs are we talking? Between 50 and 150 grams of carbs a day. This is still a limited intake of carbohydrate, but to a lesser extreme than a keto diet.
Which carbs get cut out? The ones that don't offer much in terms of nutrition.
Sugar: It's just empty calories, no nutrients. Not to mention foods high in sugar are often paired with high levels of sodium or fat (or both!).
Refined carbs: white bread, white pasta, white rice — they're stripped of fibre, so you end up eating more and more of them, without feeling full.
So what's left to eat on a carb-controlled diet?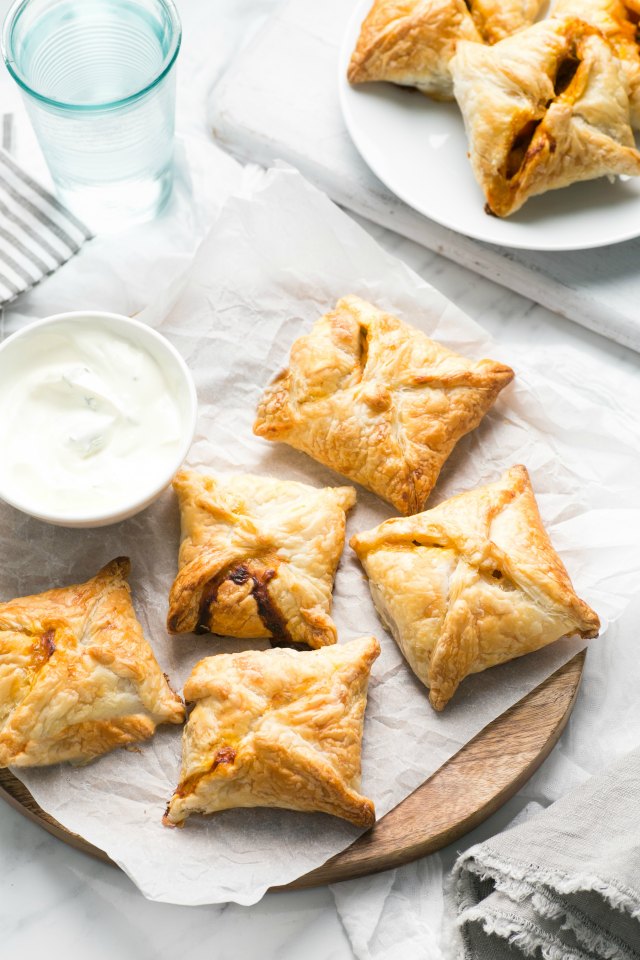 Healthy carbs — in controlled portion sizes, including:
Whole grains
Legumes (such as chickpeas, kidney beans and lentils)
Fruit
Dairy – yoghurt and milk
LOTS of vegetables
Lean proteins, including:
Chicken and turkey breast
Lean beef and lamb (like these Lamb Pasties – yum!)
Fish and seafood
Low fat cheeses
Tofu
Healthy fats:
Avocado
Nuts and seeds
Oils
Olives
We've built our carb-controlled 28 Day Weight Loss Challenge meal plan around these wholesome carbs, invigorating proteins and satisfying fats — so you can keep feeling great while you lose weight. Enjoy!'
Are you ready to become a Healthy Mummy?
If you are wanting to lose weight and improve your energy – not to mention – help improve your overall health and wellbeing – our 28 Day Weight Loss Challenge is an awesome program to check out.
Our 28 Day Weight Loss Challenge includes:
28 days of at home exercise routines (no gym needed) – with video instruction
Customisable and breastfeeding friendly meal plans (including 7 Day Cleanse)
Time-efficient exercises for busy mums – under 30 mins
Challenge combines Pilates exercises with interval and circuit training (HIIT)
Suitable for basic to advanced fitness levels
Home to thousands of EASY-TO-MAKE recipes!
To learn more about our 28 DAY WEIGHT LOSS CHALLENGE CLICK HERE or purchase our Smoothies.