Competition Drawn. Winners Announced!
Ali Bowes, Darwin NT
Jessica Maker, Cooloola Cove QLD
Rhodora Lavides , Deer Park Vic
Sarah Humphreys, Brisbane Qld
Patricia Wyatt, ATHERTON QLD
Melissa Edwards, Avenue Morphett Vale
Kylee Shea, Warri NSW
Belinda O'Brien, Victoria 3216
Sarah Durrant, Berwick Melbourne Victoria
We have an AWESOME competition up for grabs!
We just launched our NEW Tummy Smoothie (which has become a number 1 best seller overnight!) and we have 9 tubs to give away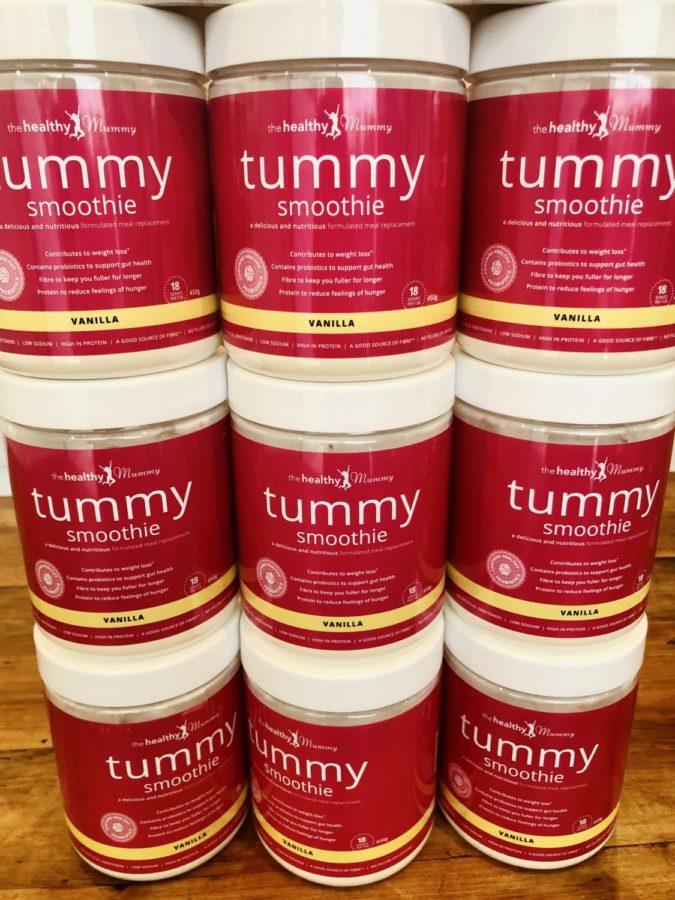 Here's what mums are saying about it
Amy Atkinson, Tasmania
"I'm snacking less as it's keeping me fuller for longer," she says,  "I'm excited to see some massive results while using this."
Lauren Kolstad, ACT
"I liked that it has so much goodness in them to help with bloating and digestive function and I was definitely less bloated, fitting into my pants easier within a week and it tastes amazing."
Sascha Farley, NSW
"Without a doubt it helped with boating which I struggle with! My tummy felt more settled and flatter which is a huge win. "
Samara Syed, NSW
"The Tummy smoothie was absolutely delicious! It was very smooth in texture and goes well with all smoothies and snacks! 10 out of 10 for sure!!"
Emily Rose, QLD
"Bloating has been my biggest issue since forever! So I was excited to use the new Tummy Smoothie. I am so happy with the results after 2 weeks and my muffin top in my jeans has massively reduced – I will definitely be using long term"
Check out the Tummy Smoothie here or ENTER the competition below
Plus if you REALLY want to tone your tummy – our Belly & Booty Blasting 28 Day Challenge starts Monday June 1!
We are CELEBRATING our NEW Belly & Booty BLASTING round of the 28 Day Challenge that starts June 1 – check it out here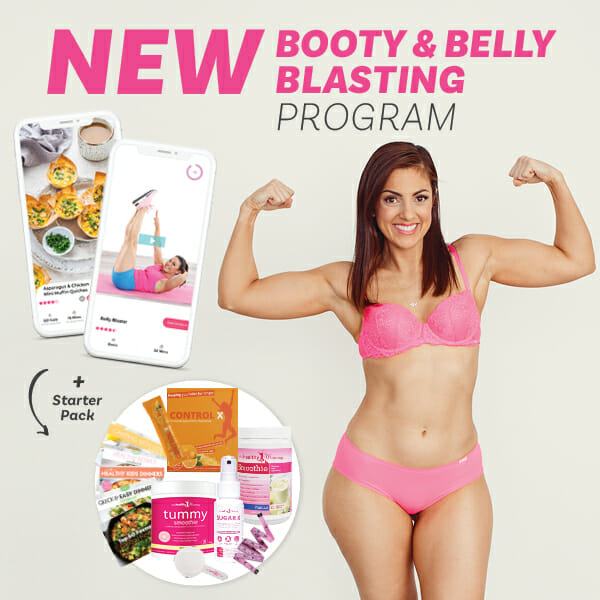 How to win one of the NINE Tummy Smoothies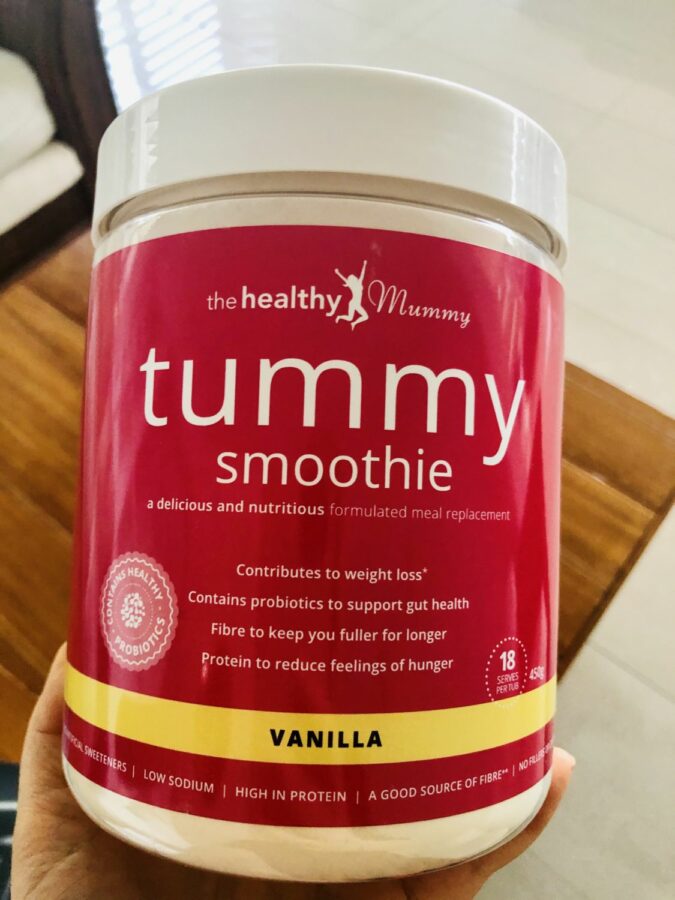 Simply make ANY purchase from The Healthy Mummy from Sunday 24th May through to midnight on Monday June 1
And right now  we have AMAZING offers on!!!!
When you have made a purchase simply enter your details below with proof of purchase (screen shot your order confirmation or add in your order number)
The winner will be announced on Tuesday June 2nd (please note that this competition is unfortunately only open to Australian entrants)

Get ready for AMAZING results like these mums below already have with us