Women who took prebiotic supplements were LESS LIKELY to eat sugar, study finds
Women who take daily prebiotic supplements are more likely to make healthier food choices and eat less sugar, a study has found.
Experts found the prebiotic supplements modified the composition of the gut microbiome, increasing levels of Bifidobacterium.
Bifidobacterium is a type of 'good bacteria' that lives in the intestines and helps with food break down, absorbs nutrients, alleviating constipation and keeping your gut healthy.
Find out more about the study below…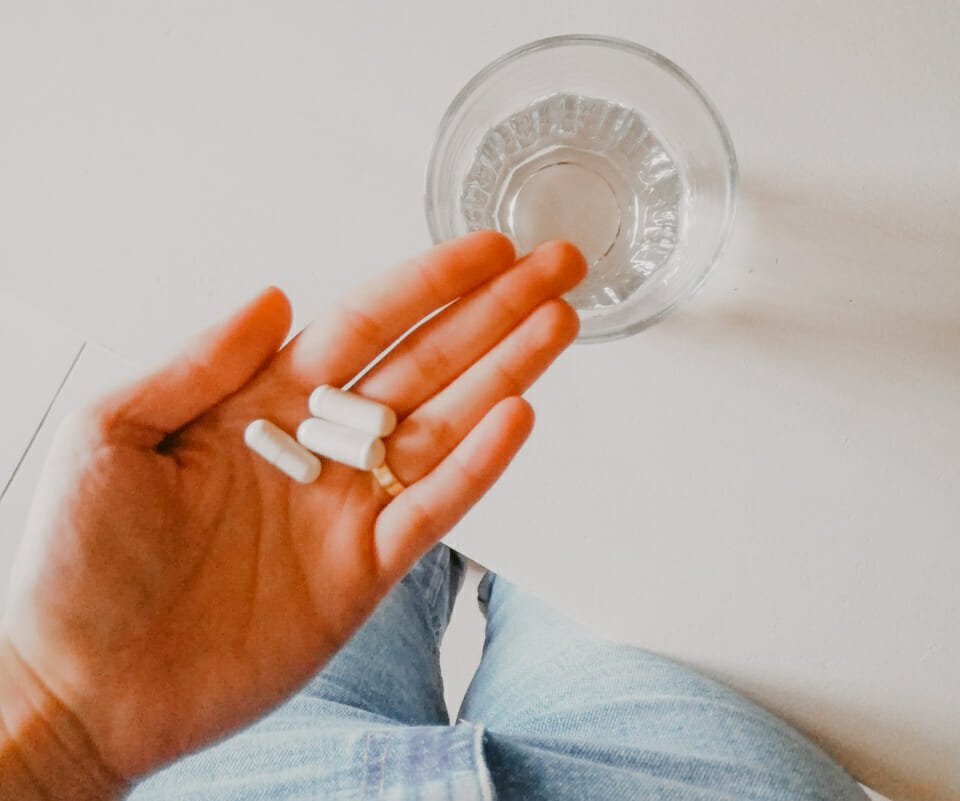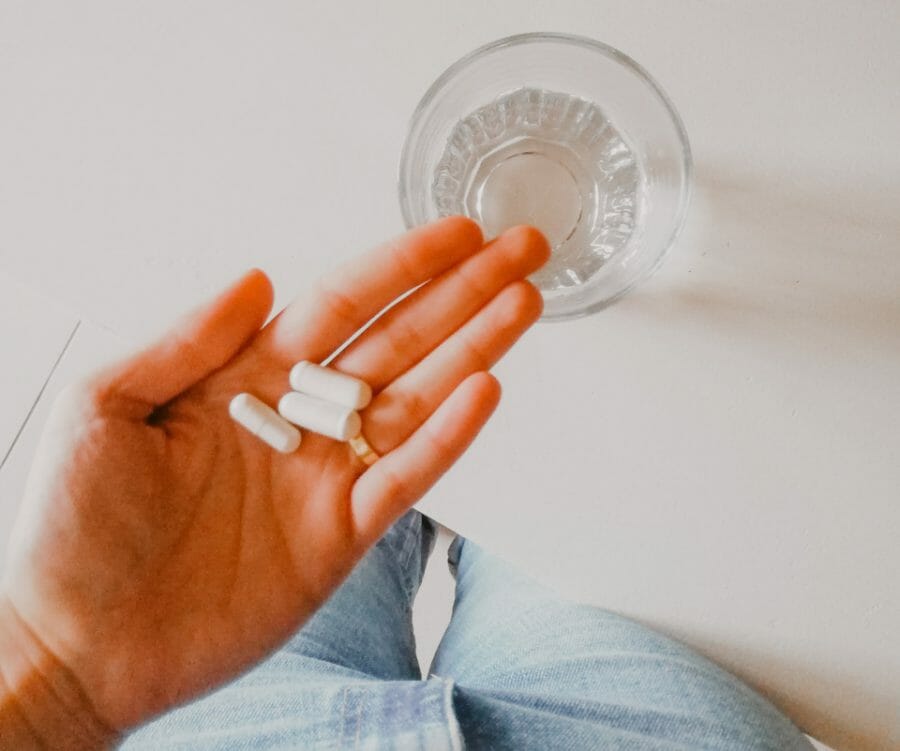 How prebiotics can help you lose weight and make better food choices
In a paper published by the journal Nutrients, researchers from the University of Surrey wanted to see whether prebiotics influence the food habits of 48 healthy women aged between 18 and 25 years.
They found that women who took the supplements consumed 4.1% less sugar and 4.3% less calories.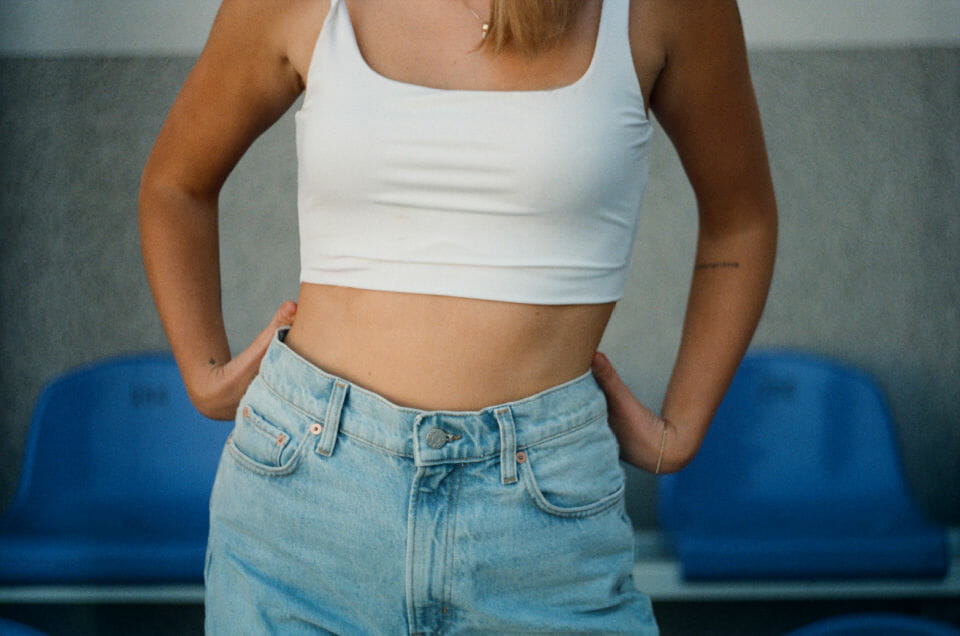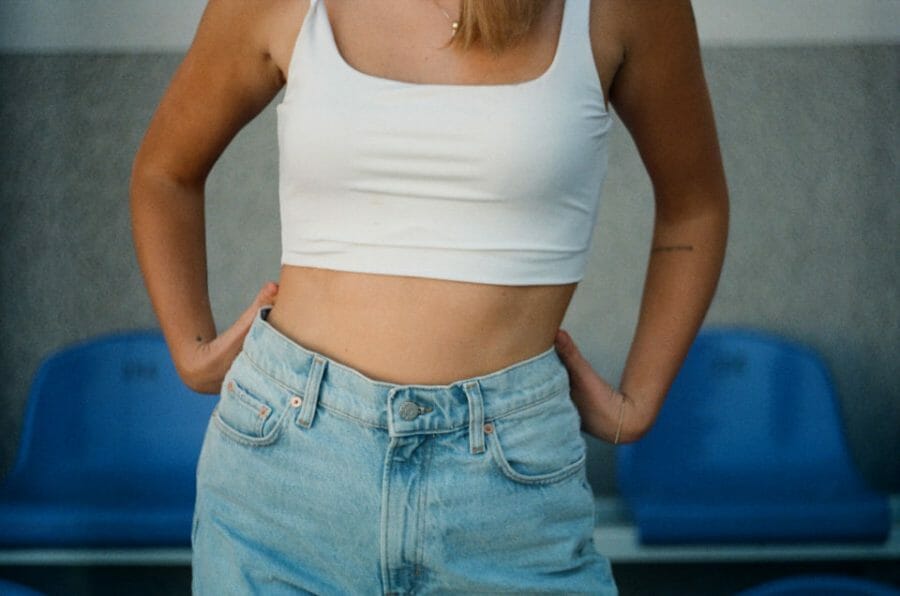 Dr Kathrin Cohen Kadosh, lead author of the study from the University of Surrey, said:"In this study, we looked at the effect of prebiotic intake on the wellbeing of young women.
"Stress and anxiety have long been blamed for "comfort eating", and there is growing evidence to support the influence of stress on unhealthy eating behaviours.
"This study, in conjunction with our previous research, suggests that boosting the growth of beneficial bacteria in the gut, such as Bifidobacterium with prebiotics, improves better wellbeing by reducing anxiety and may help to make healthier food choices."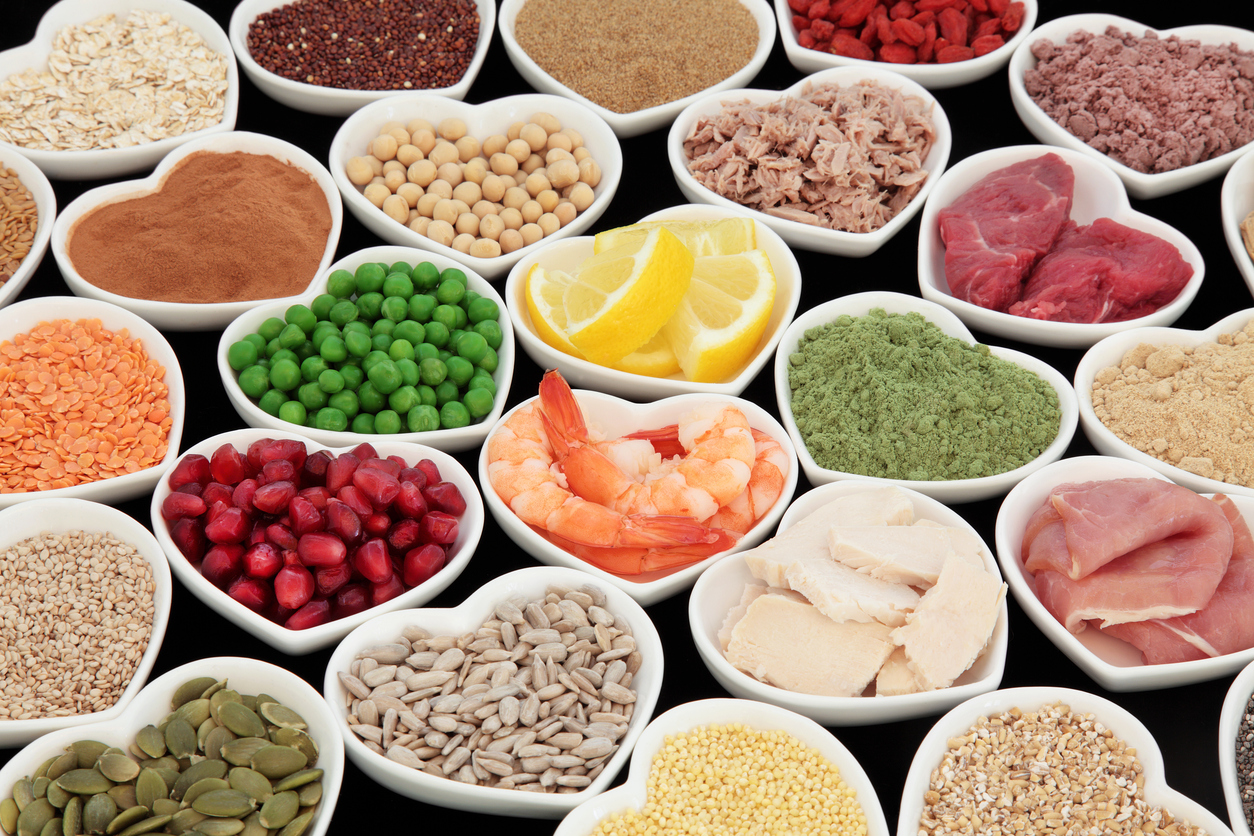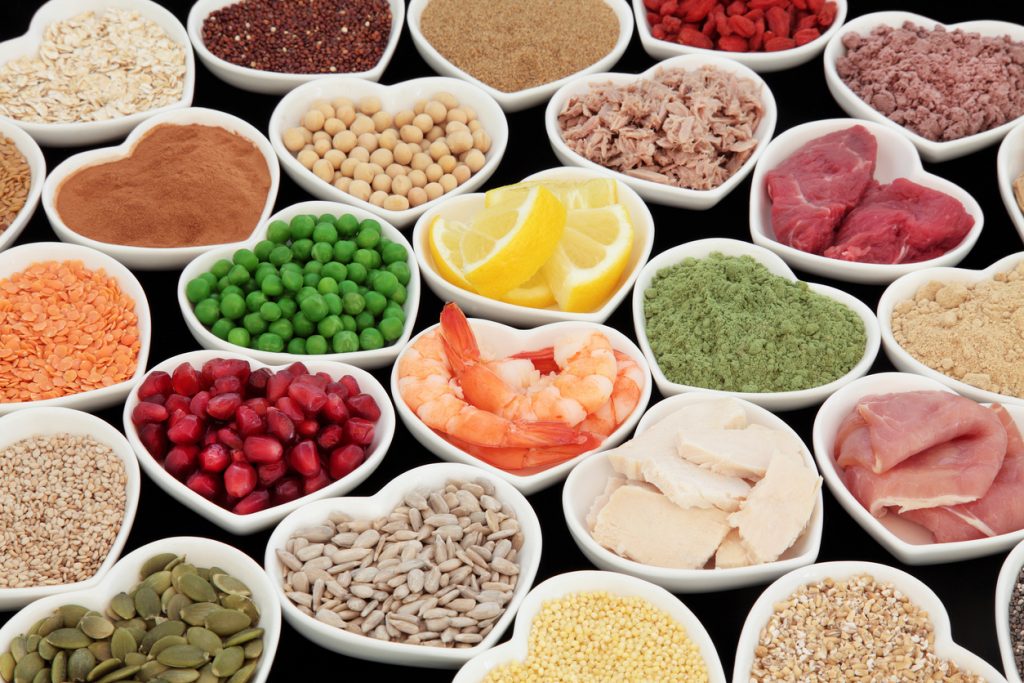 What's more, Dr Nicola Johnstone, Study Co-Author, University of Surrey added that increasing the growth of our gut bacteria seems to have a positive impact on how we feel and what we eat.
"So far, our research makes it clear that prebiotics such as galacto-oligosaccharides are effective in increasing the growth of gut bacteria, and this may have a positive impact on what we eat and how we feel," she said.
"Now, more work needs to be done to confirm and help us understand the mechanisms that allow galacto-oligosaccharides to suppress our longing for sugary products."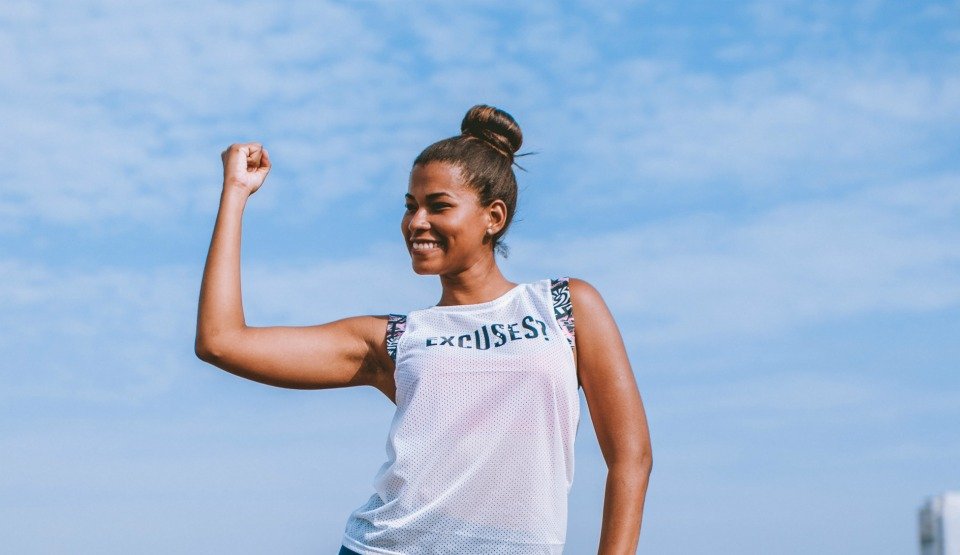 Probiotics vs prebiotics
Probiotics are 'good' bacteria (such as bifidobacterium) and may help keep your digestive system healthy. Prebiotics create an environment to help the good bacteria grow.
Prebiotic foods are like apples, and artichokes, and foods high in fibre. Probiotics foods are like yogurt, tempeh, kefir, and kombucha – and are are often related to a healthy digestive and immune system.
Try out Healthy Mummy TUMMY Smoothie – it's packed with probiotics and prebiotics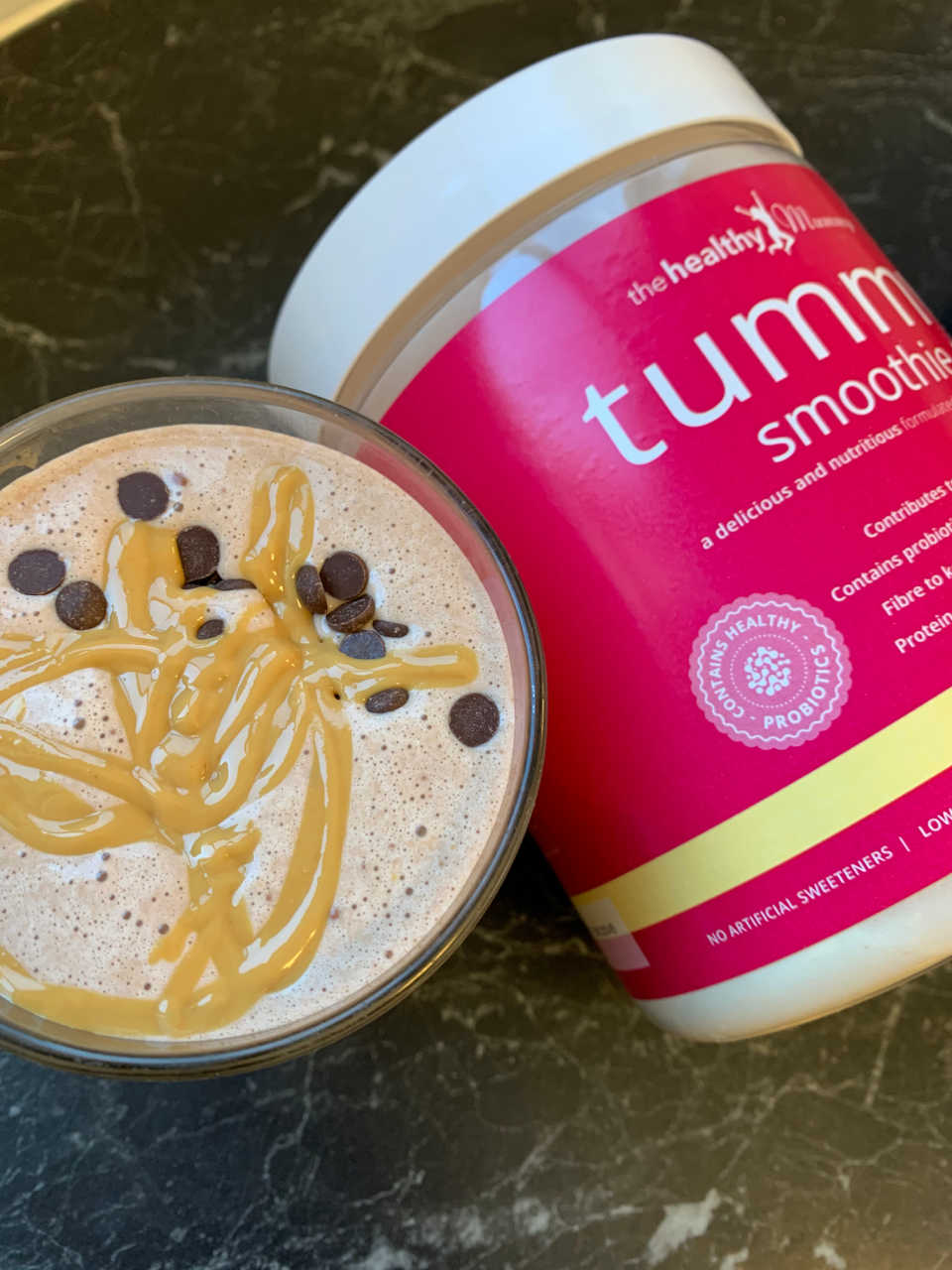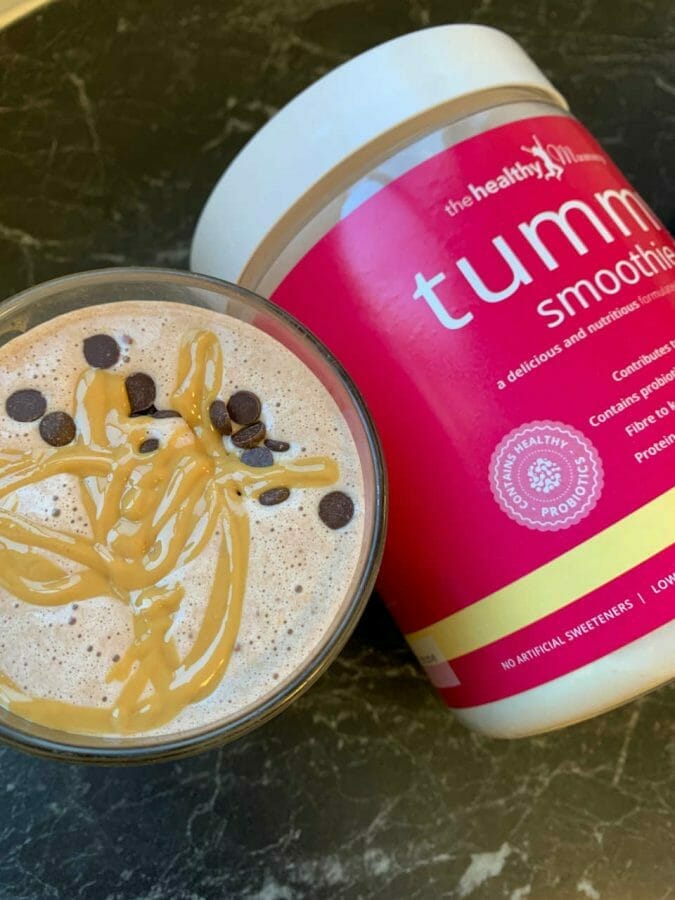 A delicious and nutritious meal replacement, the Tummy Smoothie has been designed by experts to support gut health, digestion and weight loss.
Packed with probiotics, the smoothie encourages a healthy microbiome and reduces bloating.  As the smoothie is a good source of fibre it will help you feel fuller for longer and the high protein content will keep hunger pangs at bay.
Plus, it's free from artificial sweeteners, fillers and caffeine.
The Tummy Smoothie has been specifically formulated with your tummy health in mind.
We have developed the Tummy Smoothie product by combining a specialised blend of soy protein, whey protein, collagen to support a healthy tummy, and specialised protein mix to reduce feelings of hunger.
This product contains a probiotic blend to support and promote gut health, and a prebiotic blend to help feed those specialised probiotics.
Additionally, we've included a gut friendly blend to try to reduce any gut irritation. The Tummy Smoothie contains high end probiotics which support your gut health.