We are excited to introduce you to the Healthy Mummy's Motivating Mum's for the month of July. Drumroll please!
These 19 women have lost a MASSIVE 385kgs combined…amazing! On average that is about 20kgs* loss per mum.  Their health and fitness goals will no doubt inspire you. So here they are!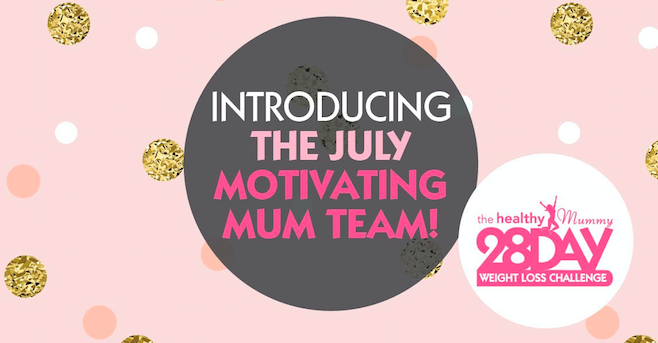 July's Motivating Mum's
1. Clare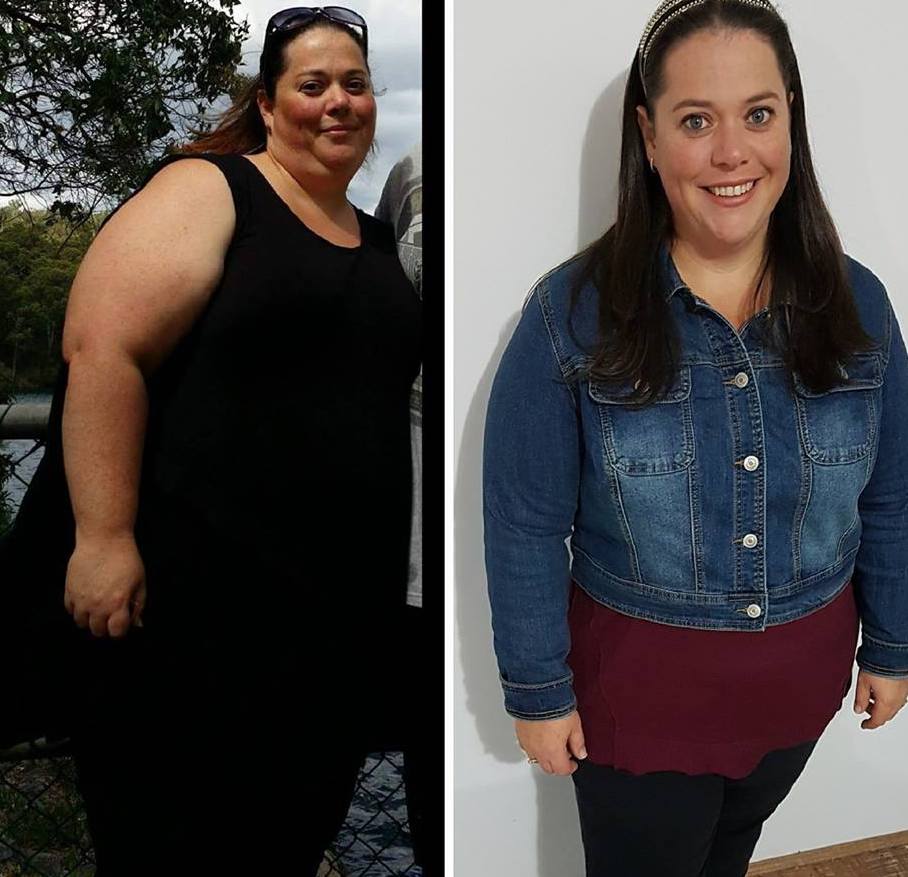 Clare has lost 21 kilos using the 28 Day Weight Loss Challenges and Healthy Mummy smoothies since April 2016 aims to lose 2 kilos this month.
Clare says, "My July goals are to stay focused on eating well. More savoury less sweet and to incorporate more veggies. To keep up my boxing class as well as my walking, weights and challenge exercises. I want to work on my core strength as well."
"I plan on staying on track by being prepared especially food wise. I also book my boxing classes in advance so much harder to back out of. Will start my visual food diary again to keep myself accountable." 
We're sure you'll smash it Clare!
2. Laura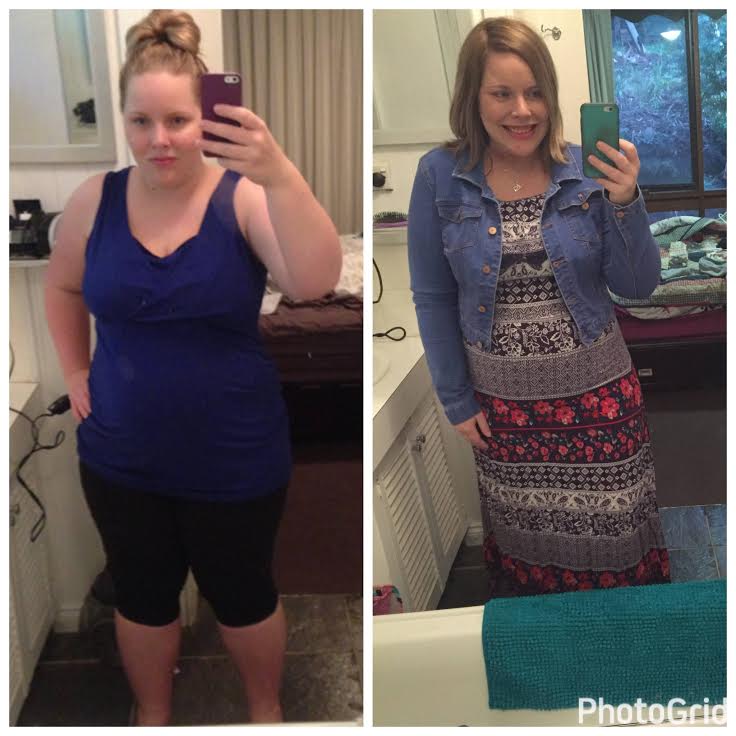 Laura has just had her third bub and has lost 34 kilos using everything The Healthy Mummy has to offer; smoothies, 28 Day Weight Loss Challenges, DVD and recipe books.
Laura says, "My goal for July is to eat and drink healthy so I can recover the best I can from my pregnancy and caesar and have the energy to look after a newborn."
Congratulations Laura on your new arrival, July is going to be your month!
3. Alicia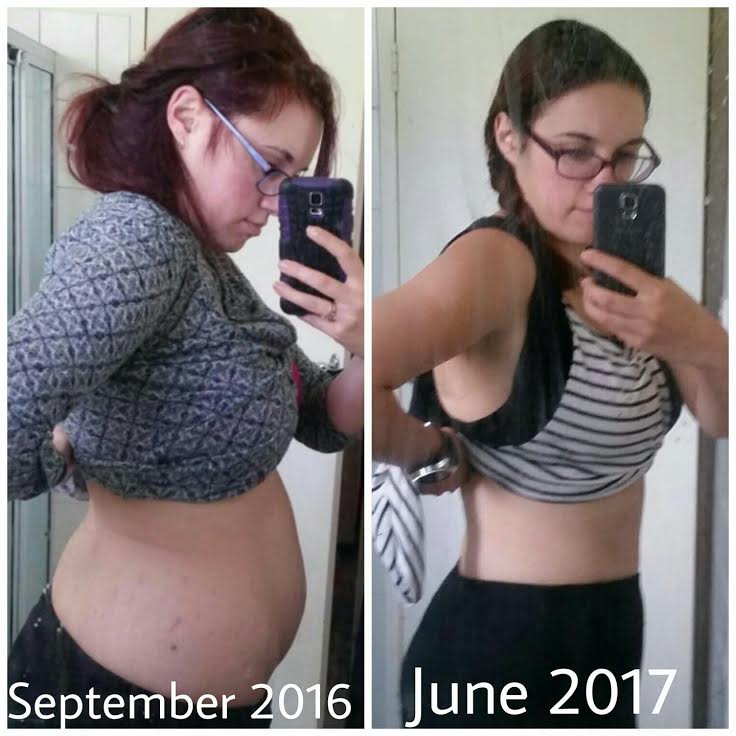 Alicia has lost 27kgs and gone from a size 16 to a size 10 by using the 28 Day Weight Loss Challenges, smoothies and her personal favourite, the Super Greens.
"I am currently 72.6kg and am hoping to lose that 2.6kg in July by using my Healthy Mummy diary to track food, water and exercise each day as well as meal planning and prepping. 
"My husband and I are phasing out meat and animal products in July so I will be experimenting with lots of vegan/vegetarian recipes!"
We can't wait to see your yummy vegetarian/vegan creations!
4. Jessica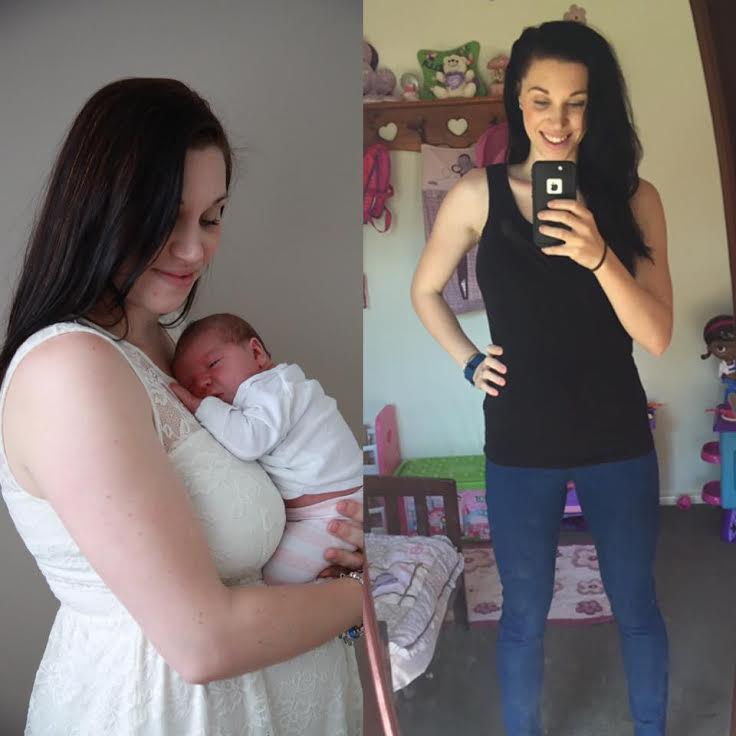 Jessica has just had baby number 3 and aims to be back in the 70s by losing 4kgs this month.
Jessica says, "July goals are a gentle walk 3 times a week, drink 3L of water a day and eat clean with the 28 Day Weight Loss Challenge. I meal prepped massively before Georgie was born to help stay on track, and I'll be utilising the smoothies to stay on track as well."
Great organisation with your meal prep Jessica, we have no doubt you'll stay on track this month!
5. Vanessa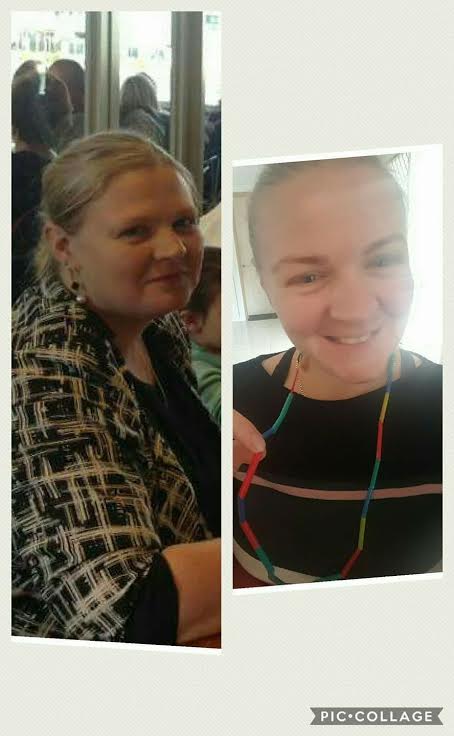 Vanessa started her Healthy Mummy journey in January 2016 and has since lost 25kgs!
Vanessa says, "I am 4kg off my pre-baby #2 weight and would love to get there during this July challenge. I would also like to increase my daily steps as im not reaching anywhere near my goal."
"I am doing this for myself and my family. I still have 16kg to get to my goal weight and I reckon this part is going to be the hardest. But if there is a will there is a way."
You're so right Vanessa, we're behind you all the way!
6. Belinda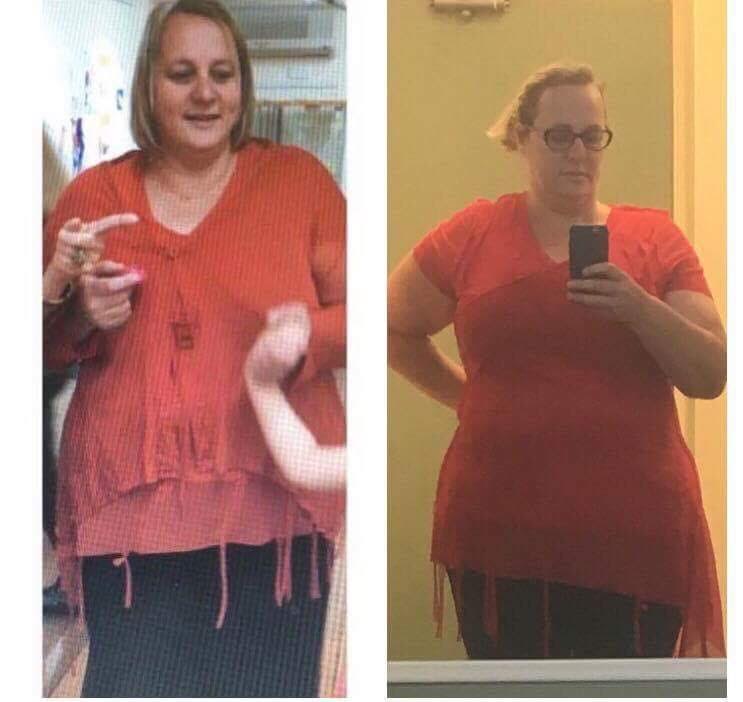 Belinda started her Healthy Mummy journey on January 2 2017. She lost 30kgs in 4 months but 5kgs has gone back on and her aim this July is to lose those 5kgs and push past her plateau.
Belinda says, "I work full time so for me to stay on track and go to the gym and be a mum I HAVE to prep and freeze and like to have at least 25-30 frozen meals ready all the time. I've also printed and laminated the 3 exercise challenges to blue tak to my door to encourage me to do them."
For a first time Motivating Mum, you're sounding pretty prepared, you've got this!
7. Rebecca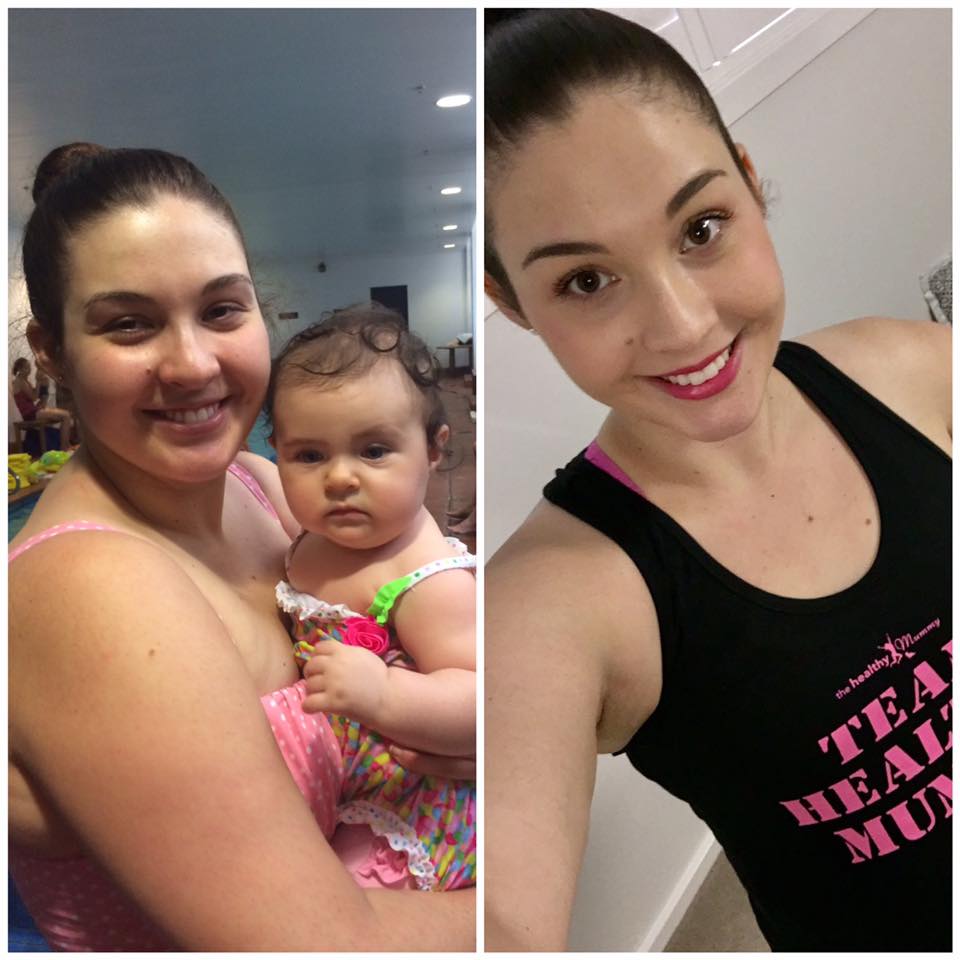 Rebecca has been using the Healthy Mummy smoothies since giving birth to her son 7 months ago and for the first time since having 7 rounds of IVF and 2 pregnancies, she has been able to lose weight sustainably with her PCOS.
Rebecca says, "In July my goal is to lose 2kgs as my weight has plateaued as I am close to reaching my 70kg goal. I want to continue to push through with my healthy eating, running and toning."
"I have a lot of events this month so keeping on track with my eating with the occasional sensible portioned treat is a massive goal for me as I tend to be a social eater!"
We SO get that! Good luck, you're going to be great this month!
8. Alex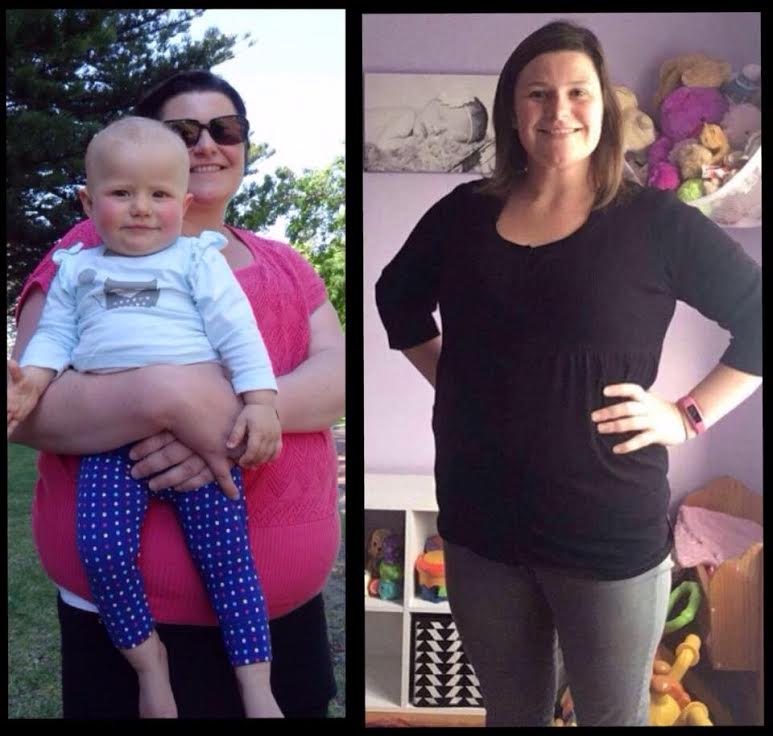 Alex has lost lost 17kgs using the 28 Day Weight Loss Challenges and drinking our yummy smoothies.
Alex says, "I find that this is the time (school holidays) I find hard to stay on track. My plan to stay on track even when away from home is to prep meals including snacks, take my smoothies away with me and make sure I get in 30 minutes of exercise each day."
Great goals Alex, you can stay on track, we believe in you!
9. Krystel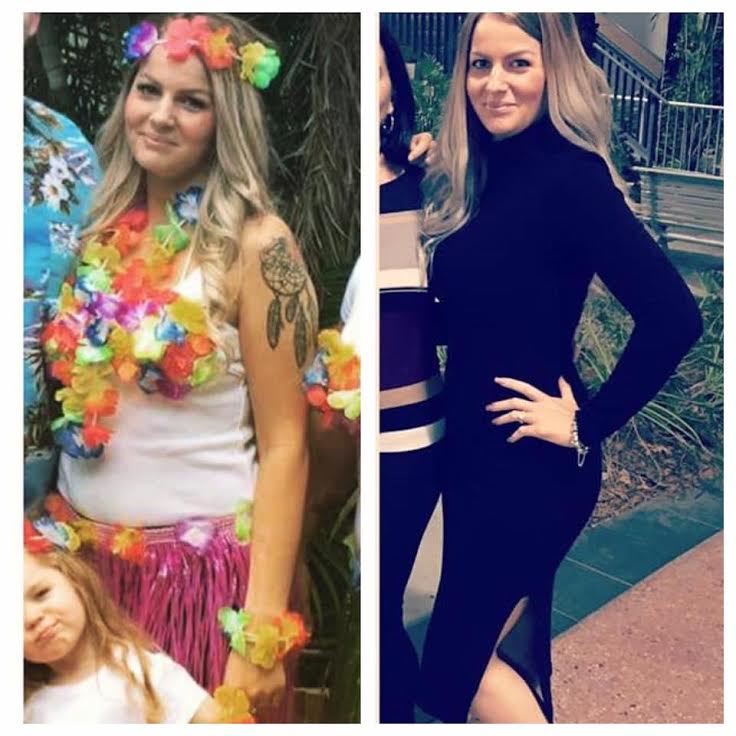 Since starting with The Healthy Mummy nine months ago, Krystel has lost 15kgs and reached her goal weight.
Krystel says, "My goal for the month of July is to drink more water and be more active! I am currently at my goal weight of 60kgs. However, I am really hoping to tone up more and get stronger, as well as increase my fitness." 
July is most definitely your month and you are going to SMASH it!
10. Flip McKinnon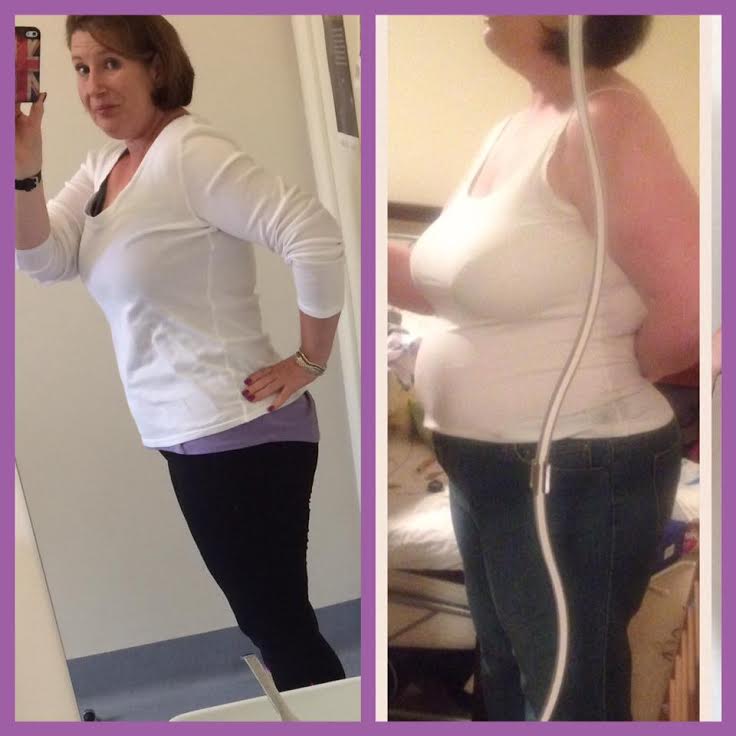 Flip became a 28 Day Weight Loss Challenge member in August 2014 and lost 40kg, gone from a size 24+ to a comfortable size 16 rediscovered her happiness.
Flip says, "My goal for July is to exercise daily so that it becomes a habit. I'm going to work on my shyness and join some group fitness classes, as well as show you how easy the Challenge exercises are to fit into your busy day."
What great goals Flip, we reckon you'll be super fit by the end of the month!
11. Julia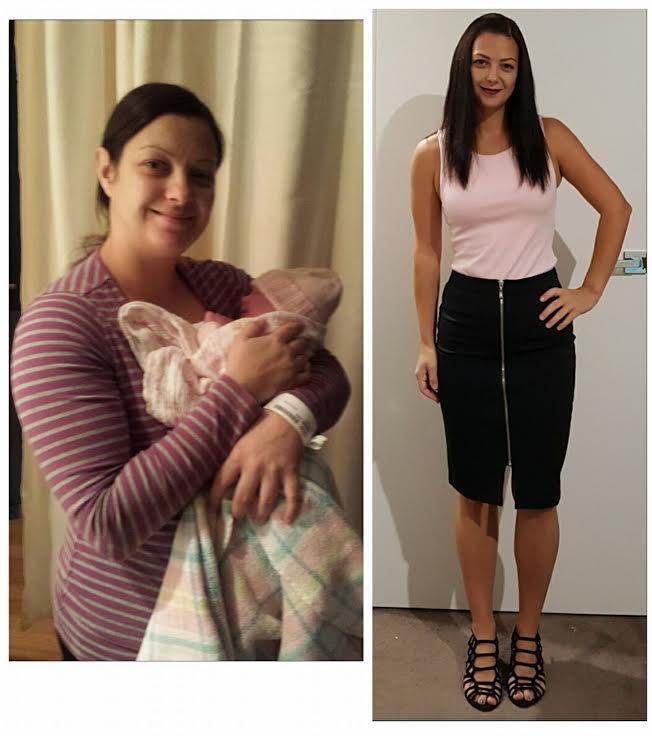 Julia's lost 10kgs following the 28 Day Weight Loss Challenges and having 1-2 smoothies a day.
Julia says, "Because I am now happy with my weight my goal for July is to make a bigger comittment towards daily exercises. My goal is to do at least 45 mins of exercise 6 days a week."
July is going to be an amazing month for you, can't wait to hear your achievements!
12. Sam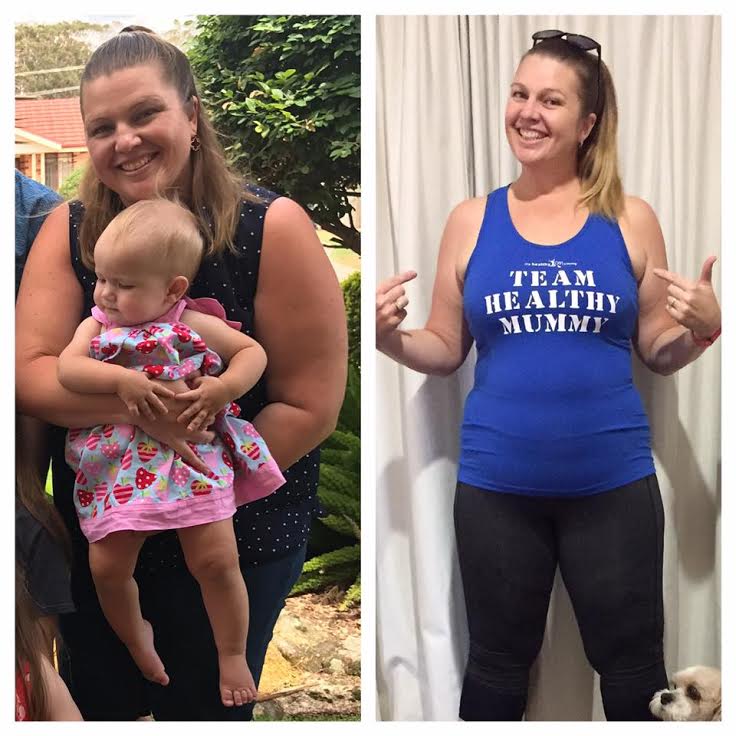 Sam originally committed to 6 months with the 28 Day Weight Loss Challenge but loved it so much, she changed to a yearly subscription!
"Our whole family have joined in on The Healthy Mummy transformation with my husband losing 18kgs also! We all enjoy the meals and smoothies," says Sam.
So great to hear the whole family's on board, it's going to be a good month for you all!
13. Cassie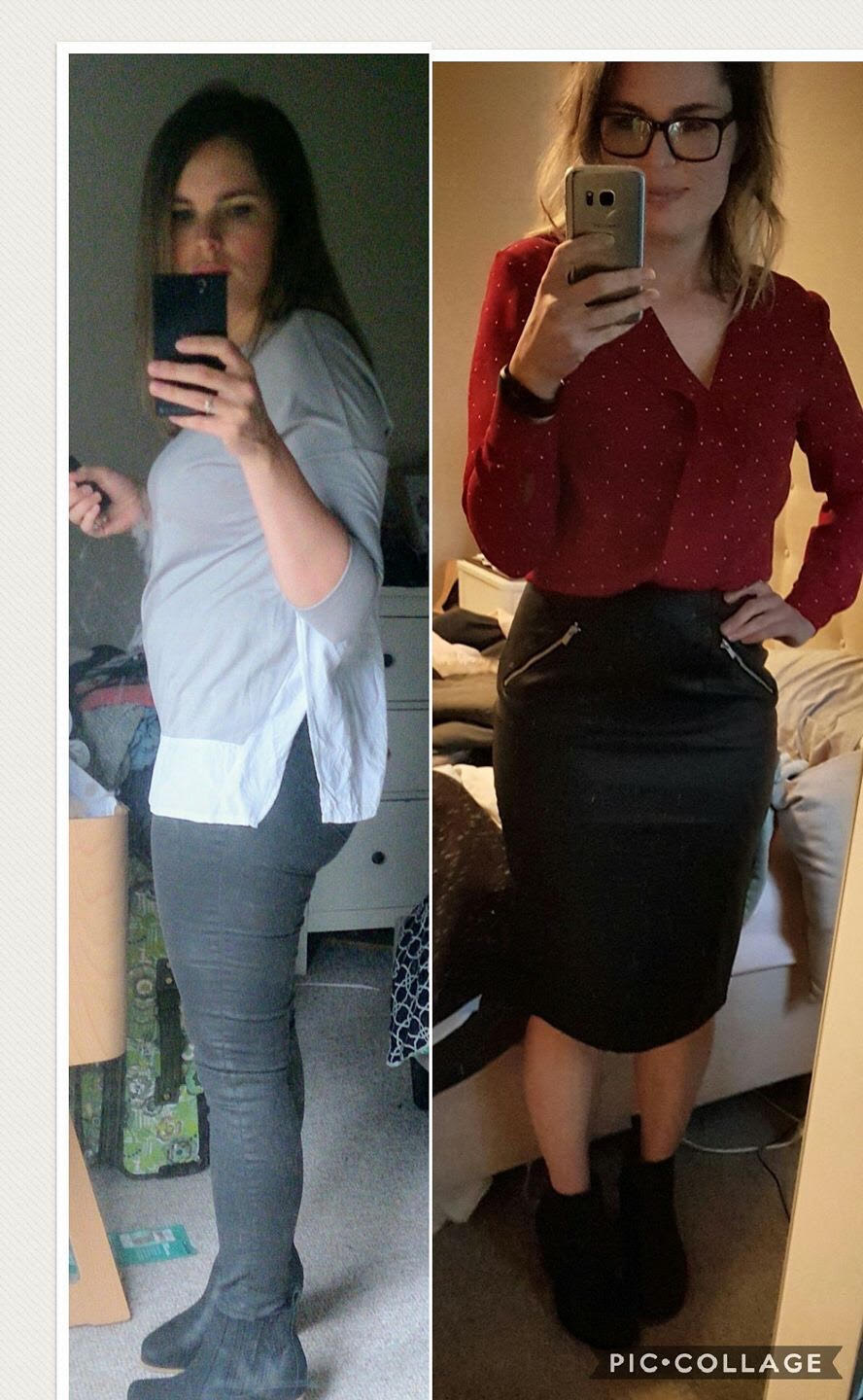 Cassie's son had numerous health problems in his first year and during that time she neglected herself. But now she's lost 8kgs in 6 months following the 28 Day Weight Loss Challenge and drinking Healthy Mummy smoothies.
Cassie says, "This month I will be signing up for clinical pilates and aiming to walk at least 80,000 steps per week. I am also hoping to tone up my tummy."
"I will also be working on my meal prep and filling the freezer. I work part-time and always feel so disorganised on the days I work."
We LOVE meal prep so we can't wait to see what you'll achieve!
14. Jade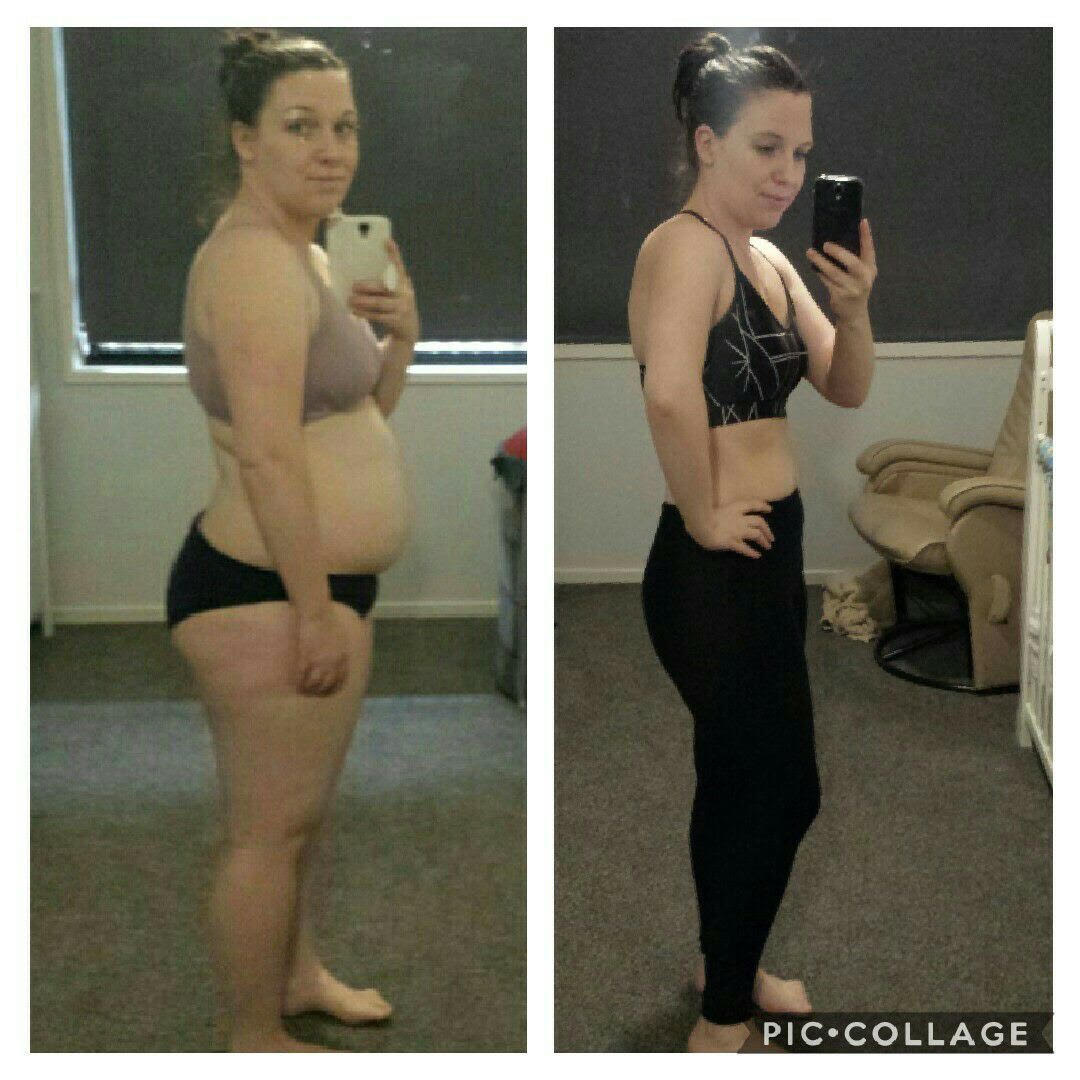 Jade lost 16.5kgs in the last 9 months with the help of the 28 Day Weight Loss Challenges and drinking two smoothies most days.
"I currently weigh 66.5kg and hope to lose 1.5kgs in July. This will take me to my original goal of 65kgs! Once I get there I plan to reassess my goals and maybe lose a little more weight. It's just so easy with The Healthy Mummy!"
Go Jade, July is your time to shine!
15. Brooke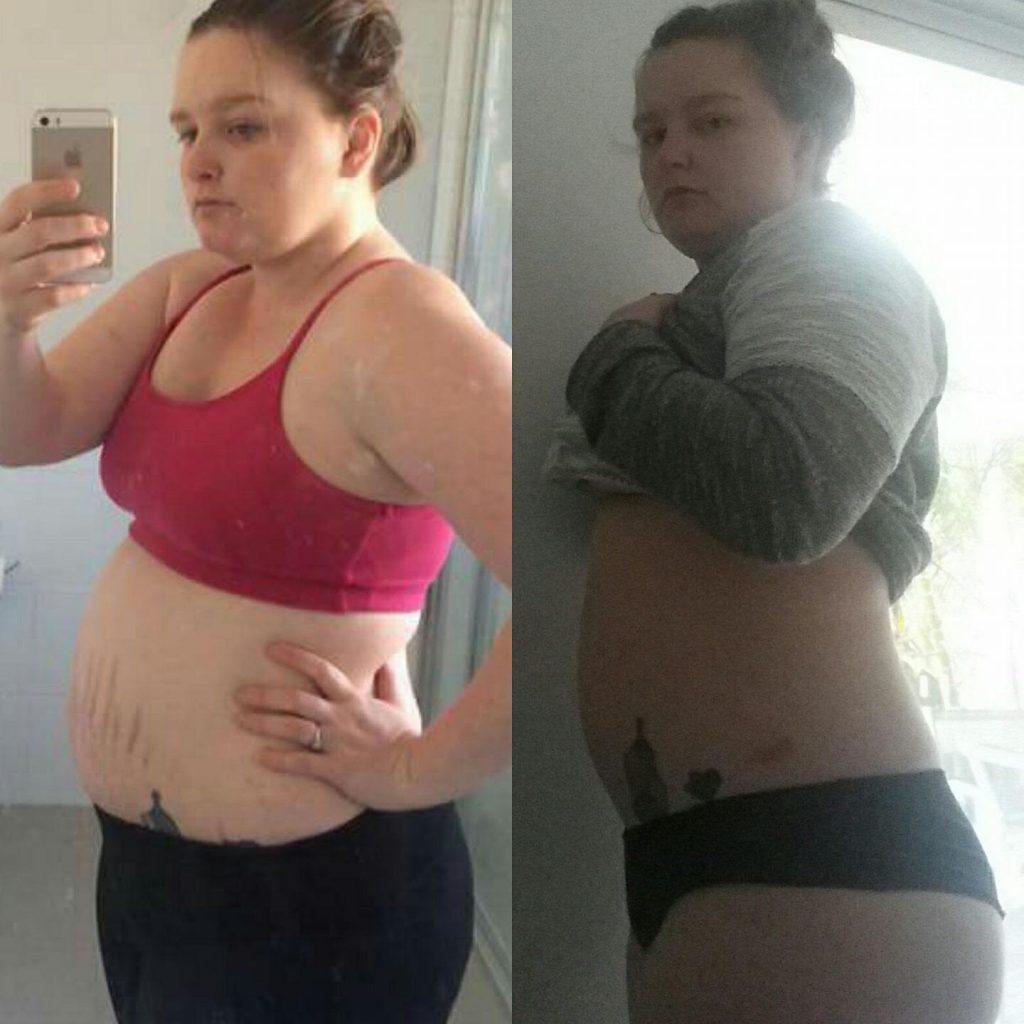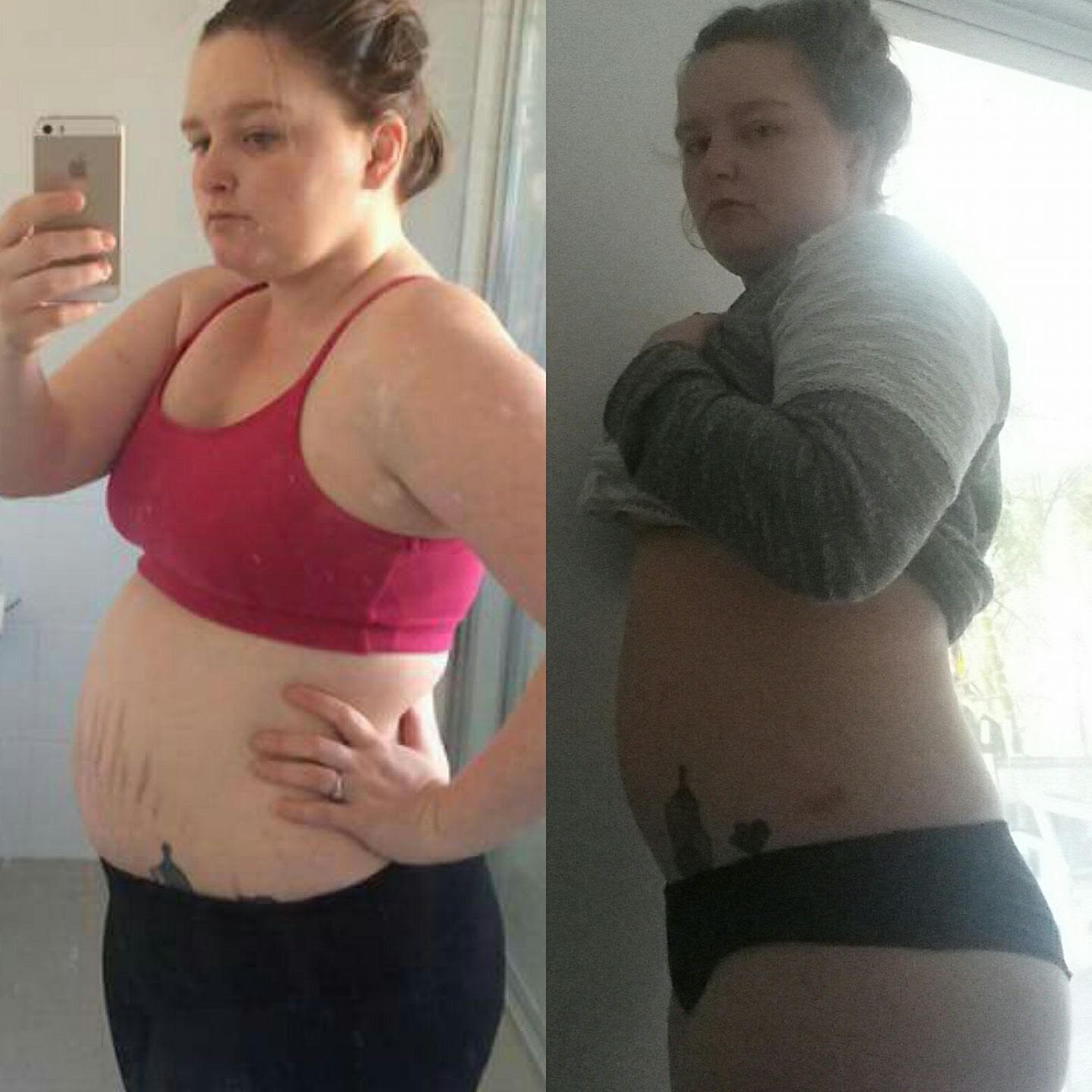 Brooke says, "My goal for the month of July is to break my plateau. I have been sitting between 87 and 85kg for the past 2 months and I am ready for that to change. I am just completing the winter 3 Day Cleanse and hopefully starting the loss there."
Great determination Brooke, go go go!
16. Michelle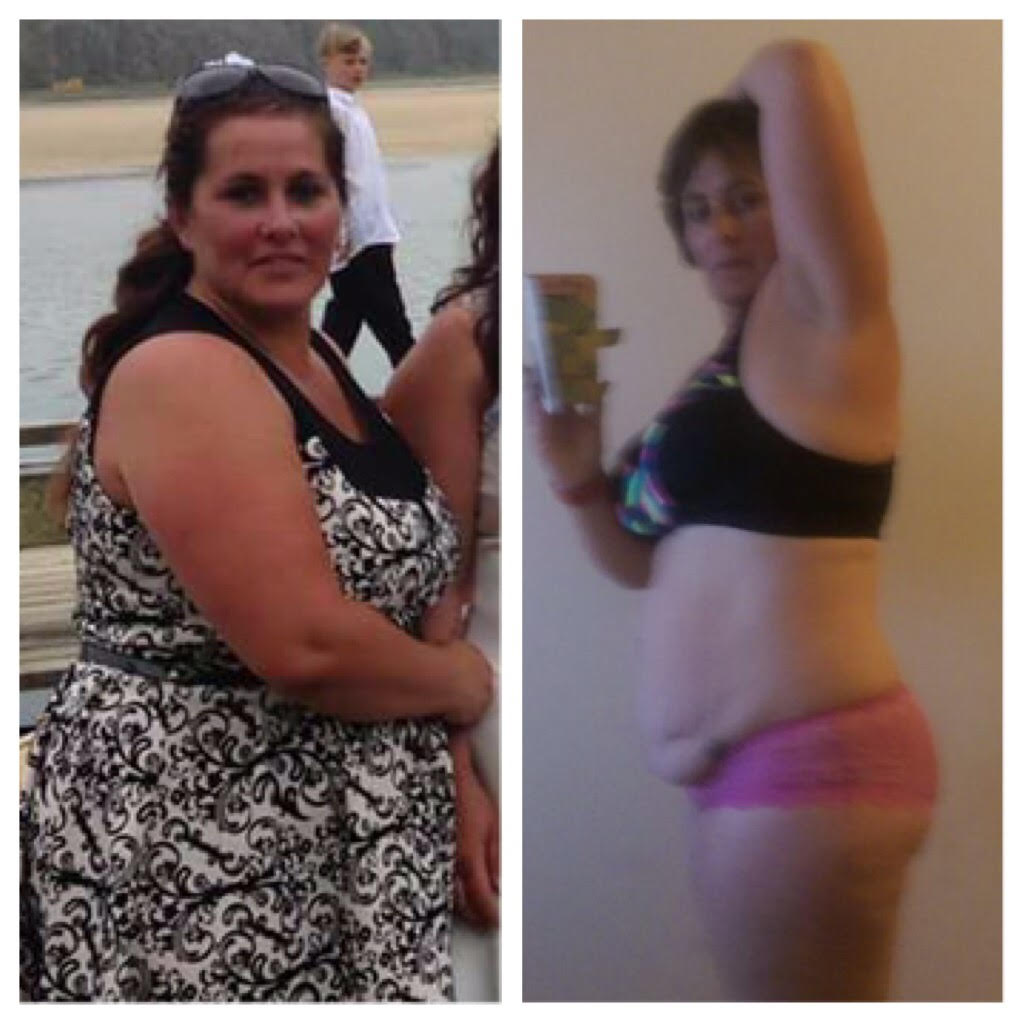 This will be Michelle's third 28 Day Weight Loss Challenge and so far she's lost 13.5kgs and gone from a size 18-20 to a size 14.
Michelle says, "I love helping out those that are struggling, a pack of Super Greens in a kid's school bag for their mumma to say thank you for her help, a week's worth of frozen prep meals to a friend who is struggling to eat right. A kind word and yes I'm that one that says tag me when you are doing your exercises and I'll do them with you. Kinda makes some feel less like they are doing it on their own."
If only everyone has a friend like you Michelle! You go girl!
17. Renée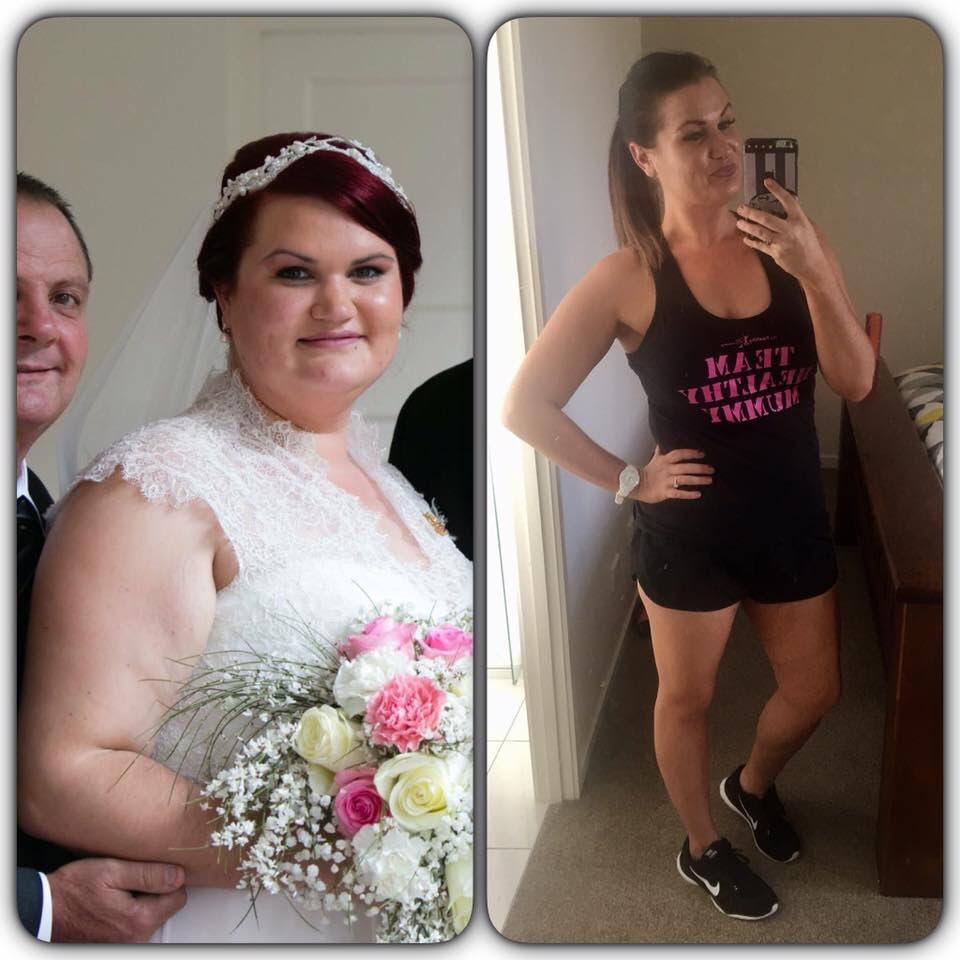 To date, Renée has lost 47kg using the Healthy Mummy smoothies and the 28 Day Weight Loss Challenges.
Renée says, "My goals for July is to tone! I originally had a goal weight of 80kg, I have now surpassed that goal by 11kg!"
"Throughout my journey I have learnt that the numbers on those scales never reflected how I felt. I gauged my success on how I felt in my own skin, my mood, my energy levels and only ever weighing myself (out of curiosity) when someone would comment "Have you lost more weight?""
Incredible achievements Renée, more confidence and happiness is coming your way!
18. Holly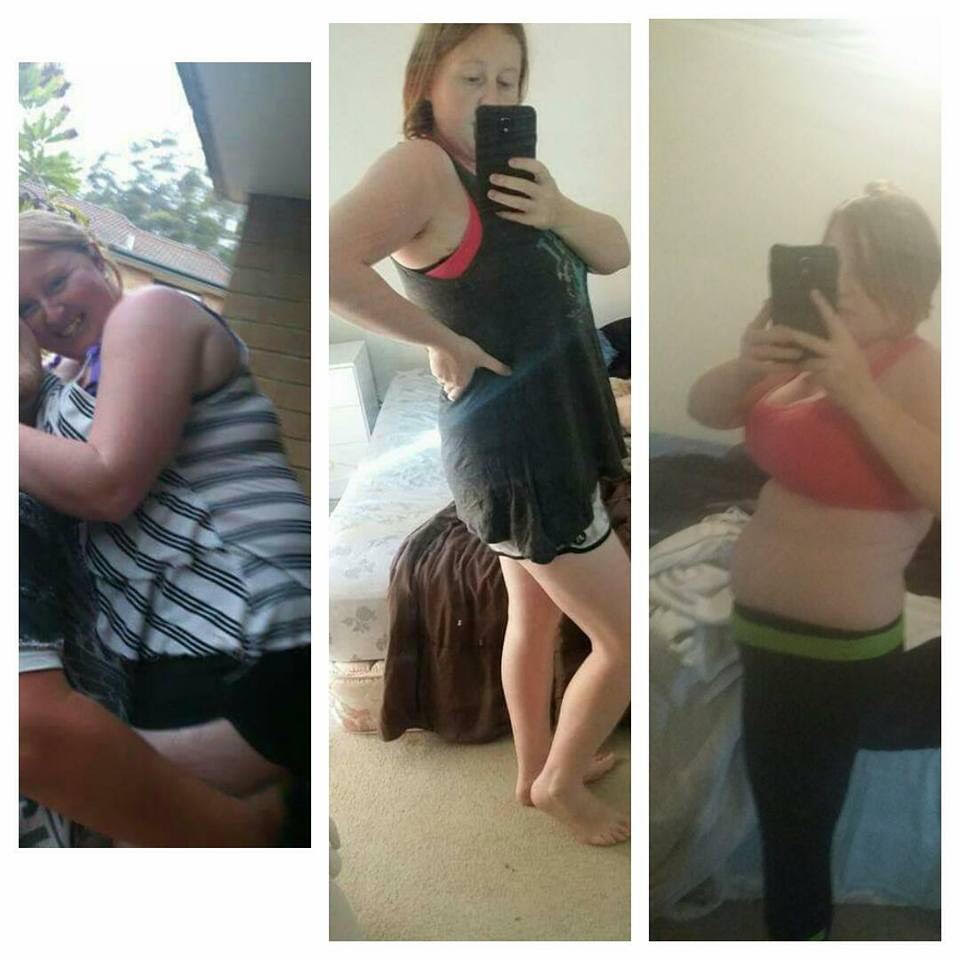 Holly is our Motivating Mum To Be and started her Healthy Mummy journey in 2014 when she had her first son. She also had a son in 2015 amd currently 20 weeks pregnant.
"
My starting weight unsure but after 2 months I finally weighed myself and was at 110kg. I have since lost 30kg and sitting at 80kg. I've put on 2kg this pregnancy and its the healthiest by far. I use The Healthy Mummy smoothies and The Healthy Mummy exercise DVD
."
We can't wait for the arrival of baby number three!
There you have it – our INCREDIBLE and INSPIRING Motivating Mums for July.
Be sure to join our Facebook Support Groups and check out their incredible tips, tricks and videos throughout the month of June. 
Join 100,000's of women on the MUMS ONLY Challenge
Join our Motivating Mums on the 28 Day Weight Loss Challenge and tackle and ACHIEVE your weight loss goals.
Whether you have 5 kilograms to lose or 35 kilograms to lose – The Healthy Mummy is here to SUPPORT YOU and your PERSONAL WEIGHT LOSS JOURNEY.
To find out more on the 28 Day Weight Loss Challenge click here.