Mum's Emotional Post: 'Your Car Seat Saved My Daughter's Life'
Andrea Murray had just hit a patch of ice which sent her Jeep hurtling into a ditch. The car had rolled, and ended up on its side. Heart pounding, she turned to the backseat, to see if her two-year-old was still alive.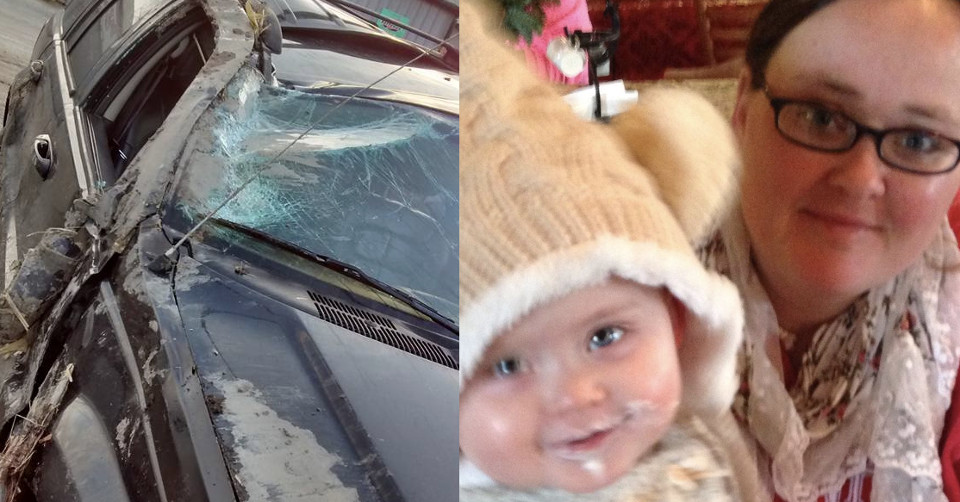 What the Illinois mum saw made her forever thankful that she'd agonised over which car seat to choose for her daughter.
'My Husband Thought I Was Nuts To Spend So Much On A Car Seat'
In an emotional post to car seat manufacturer Diono, Andrea explains that she travels an hour each way for work, so it was incredibly important that she find a safe car seat for her daughter.
"I remember my family thought I was CRAZY after the birth of my daughter because I searched for MONTHS for the perfect carseat," Andrea explains.
"I watched carseat crash test videos over and over again until I found the safest seat for my baby, the Diono Rainier, my husband thought I was nuts to spend so much on a carseat."
Andrea says last month, that car seat proved to be a lifesaver.
Toddler Survives Without A Scratch
Andrea explains that she was driving to work after an ice storm and hit a patch of ice, sending her car into a ditch, where it rolled.
"I have NO DOUBT in my mind that your carseat saved my daughter's life that morning.
"No parent should ever have to turn and look in the backseat to see if their child is still alive, but if you ever do I hope you see what I saw. My child perfectly snug in her carseat, she did not move an inch, her carseat did not move an inch, everything around her was broken, but she was perfect. She did not have a single scratch on her. Even with the roof and windows broken, the Rainier kept her safe. You cannot put a price on your child's life."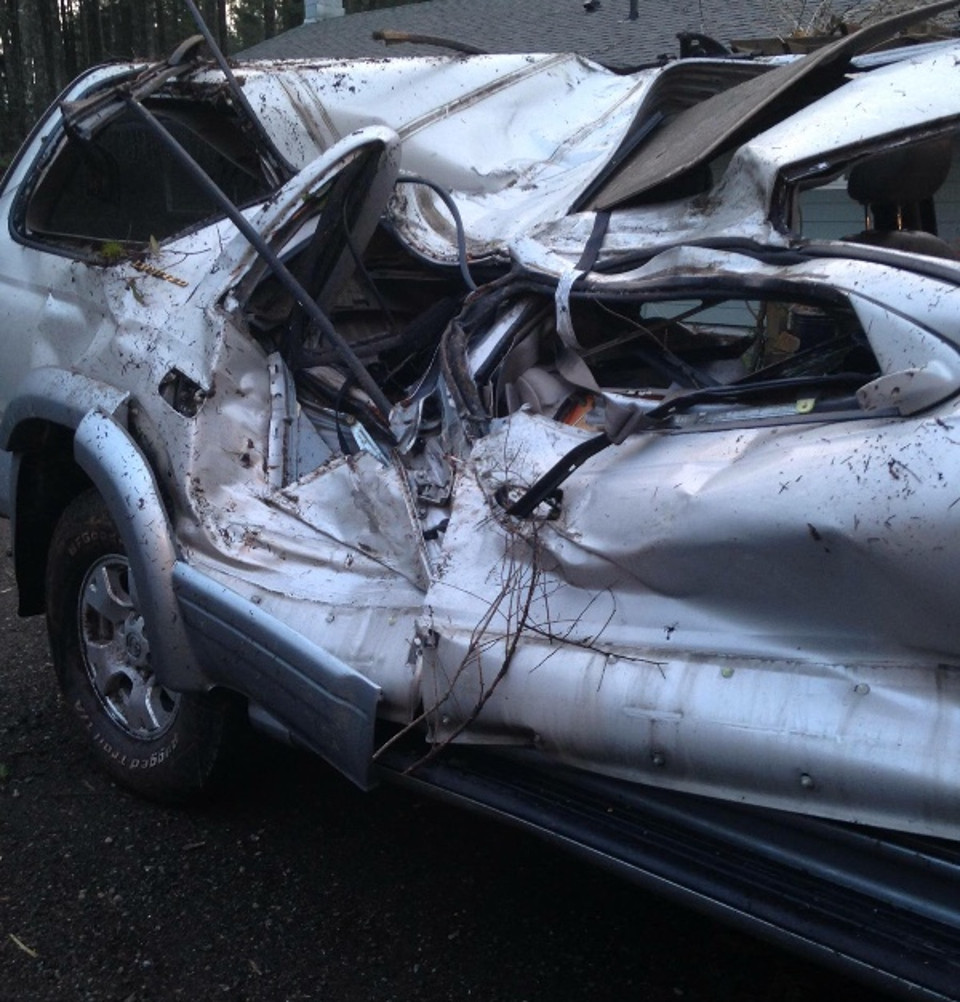 The story is very similar to that of Kylee Barrett, who also hit a patch of ice with her toddler and five-year-old on board.
As The Healthy Mummy reported, Kylee credited her one-year-old's rear-facing car seat with saving his life. While the family had to be cut out of their vehicle and her son ended up with a broken leg, she claims his car seat prevented a tragedy.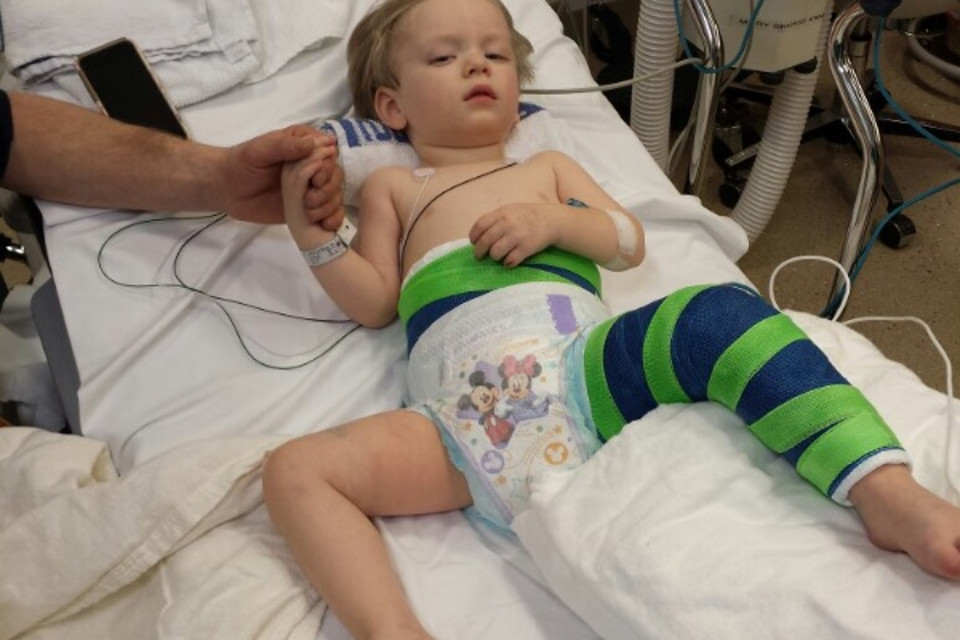 Make sure you take a look at our roundup of the top five safe car seats, and you can also compare the safety of car seats in Australia at Child Car Seats.