6 tips for speed cleaning your house ready for Christmas
Christmas is less than a week away but don't panic. These speed cleaning tips will have your house ready for guests in no time!
With Christmas just around the corner,  you are not alone if you're panicking about the state of the house.
These speedy cleaning tips will have your house ready for guests in no time!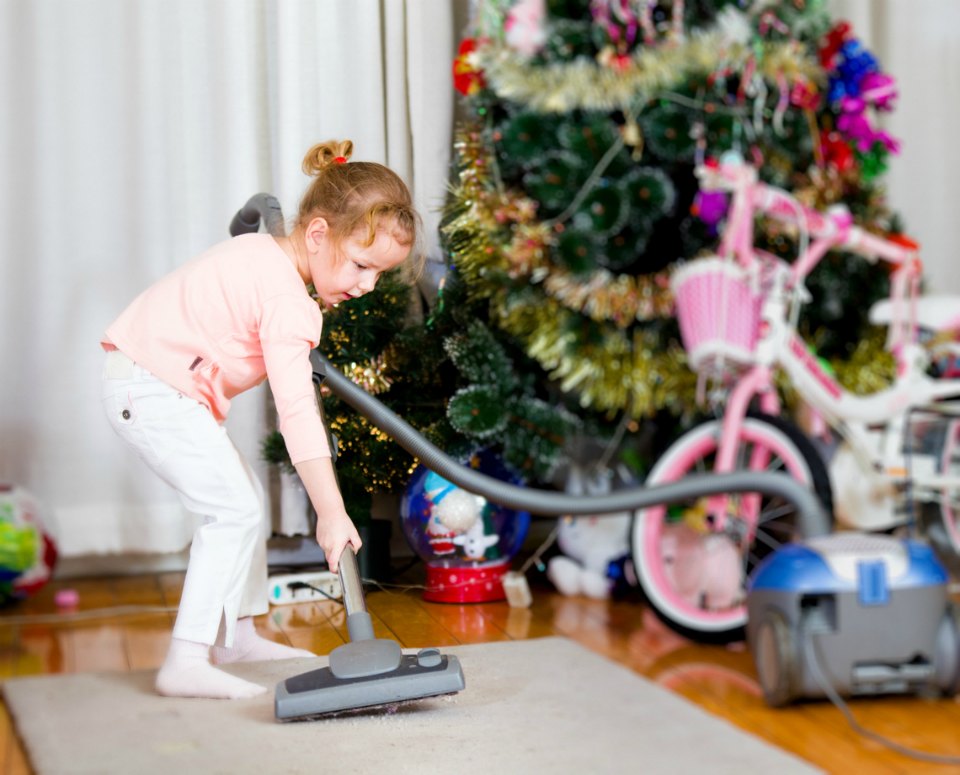 Top tips for Christmas speed cleaning
1. Focus on essential areas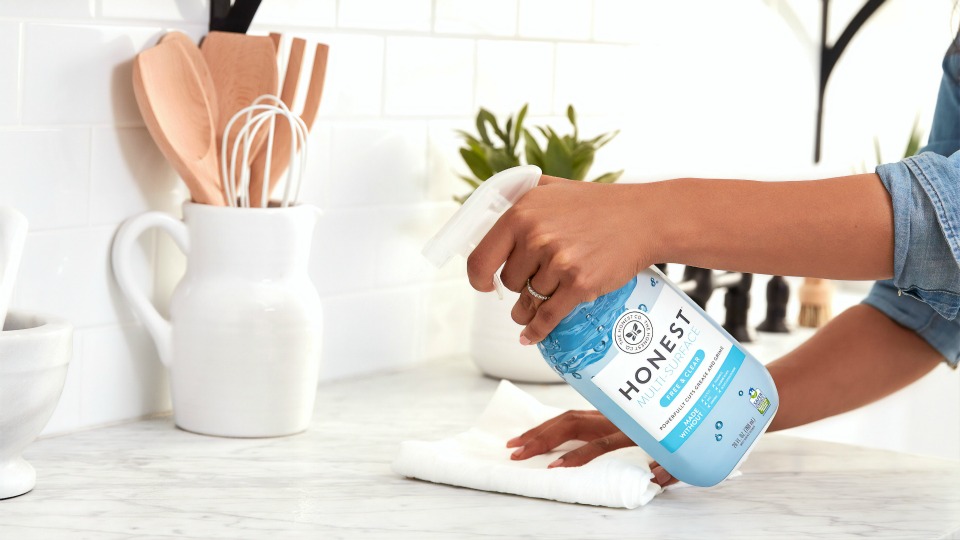 If you're expecting guests and the whole house looks like a bomb site then it's time to prioritise. Work out what areas people will be in on the day and focus your energy there.
You'll definitely need a bathroom, and chances are people will also congregate in the kitchen, so start here. Ignore bedrooms and any living areas you can close off.
2. Outsource the kids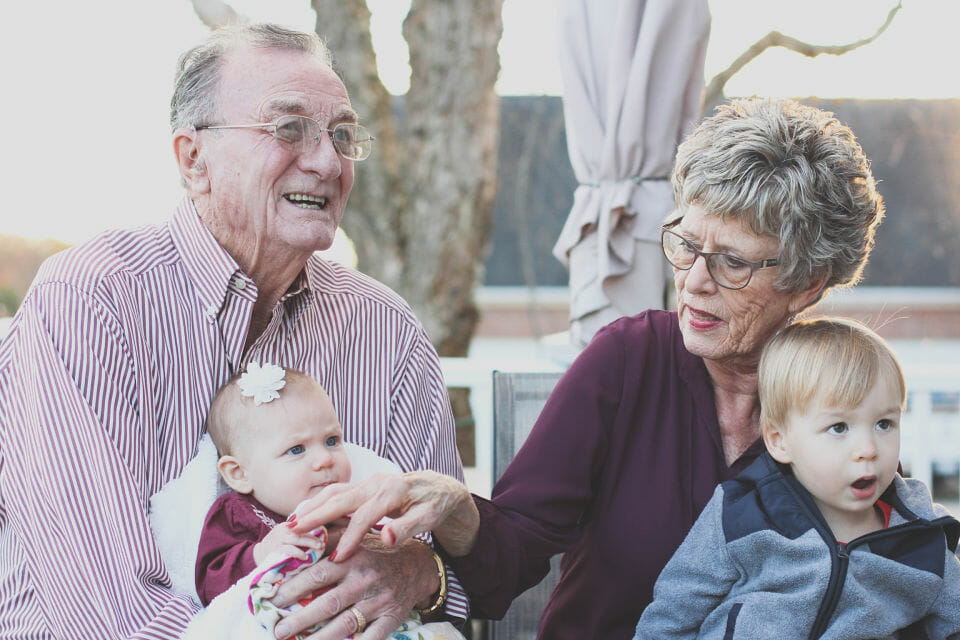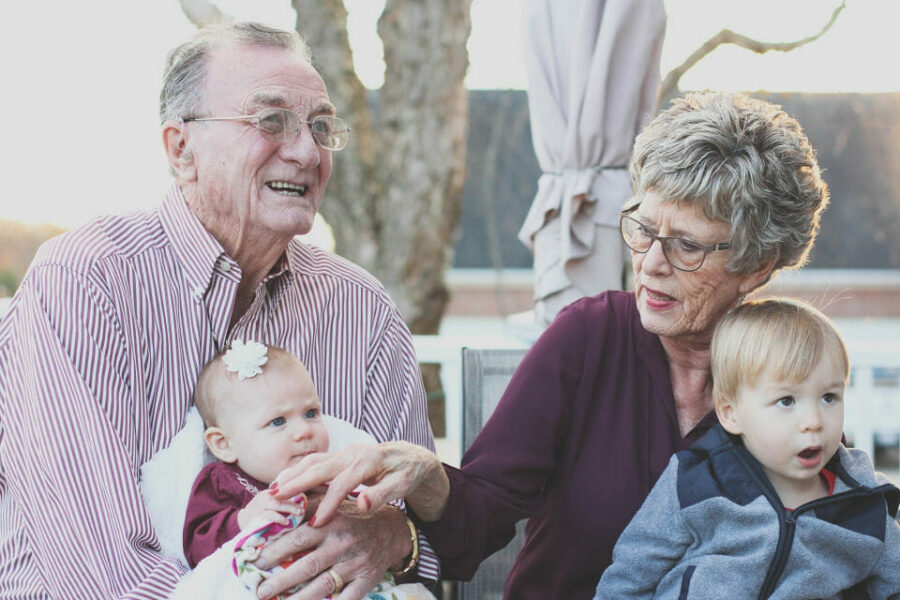 Call in a favour with the grandparents or arrange a kid swap with a friend. Cleaning with mini hurricanes around is like trying to brush your teeth while eating Oreos. It's just not going to happen.
3. Declutter first
Clutter makes a house look messy, plus it is harder to clean a cluttered room. Grab a washing basket (or three) and clear out everything in your prioritised rooms that doesn't need to be there.
Grab paperwork, clothes, toys, books, random kids stuff and any other junk that is taking up space.
If you don't have time to put it all away just stick the washing basket (or baskets!) somewhere they won't be seen. You can buy a new washing basked for under $10 if you need to, trust me, it's a good investment 😉
4. Collect supplies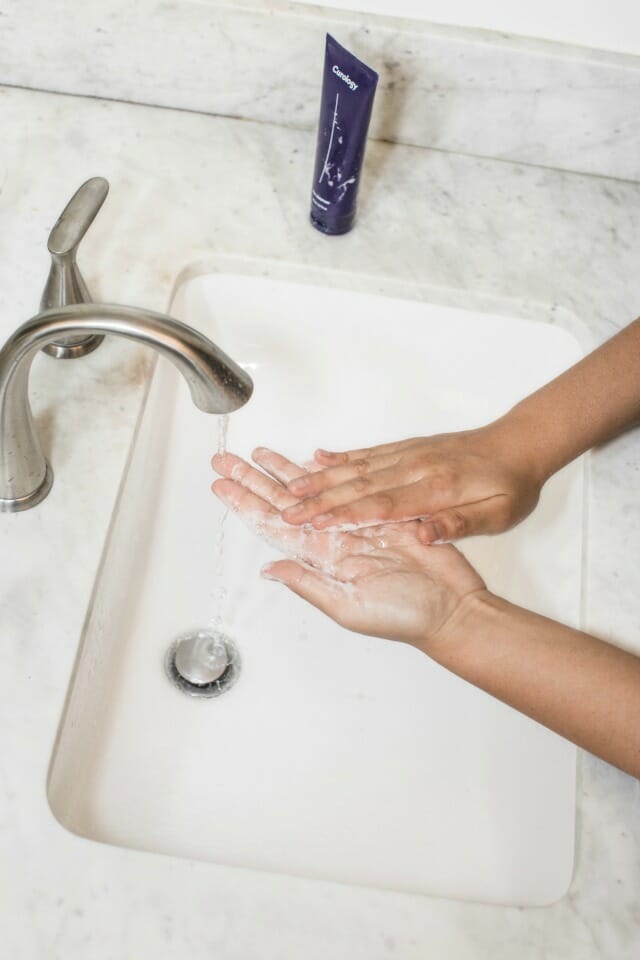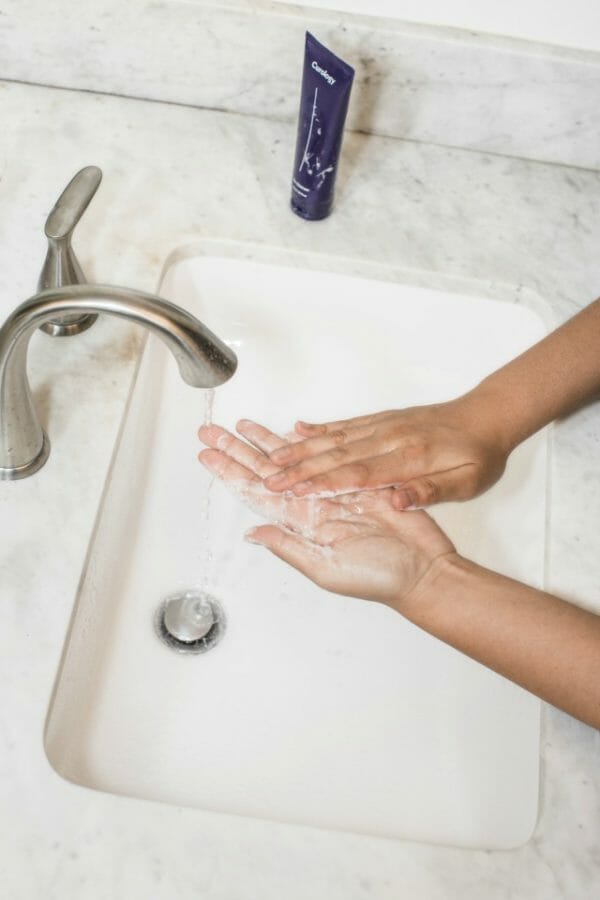 Once you've cleared the rooms and decluttered what you can it's time to get speed cleaning. Start by collecting supplies. Here is a good guide:
Disposable wipes for kitchen, bathroom/toilet & glass. Remember not to flush them, even if they say they are flushable!
Toilet cleaner
Spray for the shower
A few plastic bags (for extra rubbish you find around)
A dust cloth
Vacuum
Mop
Spray & wipe
Cotton rags/cloths
Glass cloth
Paper towel
Scrubbing brush
A bucket or basket to put it all in for easy transport
5. Get cleaning
Working in one room at a time, start at the top of the room and work your way down. That way you won't need to re-clean the floor by dust etc falling on it.
Wash up and put away any dishes and throw any washing in the machine. If cushion covers and throws are looking a bit sad, chuck them in the wash too.
Start in the bathroom and squirt toilet cleaner into the toilet and give the shower and bath a spray. Leave them while you head to the lounge/living areas
Grab your dust cloth and dust all surfaces. Don't forget window sills, blinds, skirting boards etc.
Use your disposable wipes to wipe over all tables, benches, glass surfaces etc.
Give the kitchen a once over with the spray and wipes including the stovetop, sink and benches. Unless the oven is in desperate need of a full clean, just give it a wipe down with paper towel and spray and wipe.
Head back to the bathroom and give the toilet a good scrub. Rinse off the bath and wipe down the mirror and sink with wipes (leave the shower, it will be last).
Grab the vacuum and vacuum all areas (including the bathroom!) Give the couch a vacuum or wipe over while you are there.
Once everything is vacuumed and clean, grab the mop and mop your way back to the bathroom (so you don't have to step on any clean floors!)
You're now trapped in the bathroom and it's time to get that shower (and yourself) clean. Nude up and jump in the shower with the scrubbing brush. Scrub and rinse while you shower. Dry it all off with paper towel and the glass cloth, then use the glass wipes for any grime. Mop the bathroom.
Your floors should now be dry so you can escape the bathroom and admire your clean home.
6. Maintain it
Once you've got the house clean and tidy, keep the kids OUT. Try to avoid using any rooms you've cleaned unless you have to. Ideally it's also best to do the big final clean on the day before your guests arrive.
How long did the cleanup take you?
Did you know 2 hours of solid cleaning can burn off 400+ calories? Check out the calorie-burning chart here.
Have a healthy Christmas thanks to The Healthy Mummy Festive Cookbook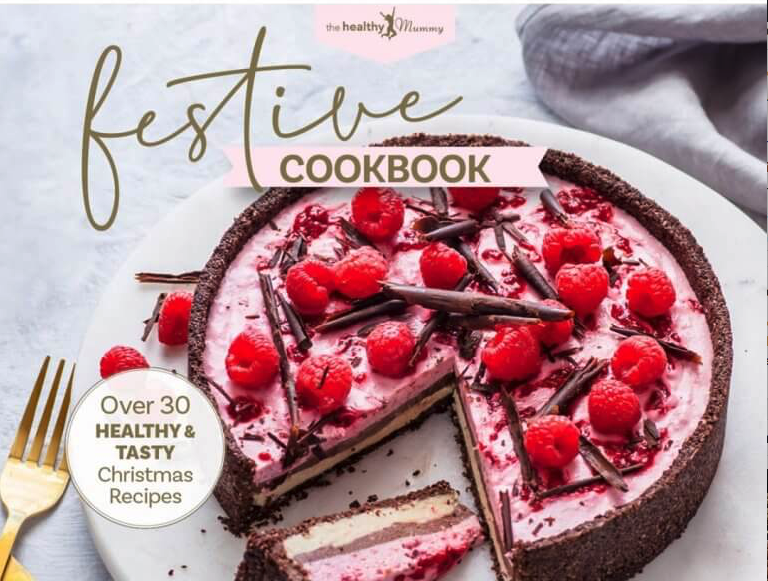 The Festive Cookbook is an absolute must-have this Christmas.
The eBook features everything from how to stay on track during the silly season to dos and don'ts on alcoholic beverages. The book also features a range of healthy yet delicious recipes including Starters, Sides, Mains, Desserts, Smoothies, Leftovers and Cocktails.
However, if you are more interested in accessing thousands of budget-friendly healthy recipes, a weekly meal plan in conjunction with daily exercise programs and workout videos then our 28 Day Weight Loss Challenge may be for you.