Do you know how many calories are in your morning coffee?
If you're like many of us mums, you probably can't imagine life without your morning cup of coffee.
But depending on what you order, there can be a huge difference in the amount of calories that you are consuming with your caffeine.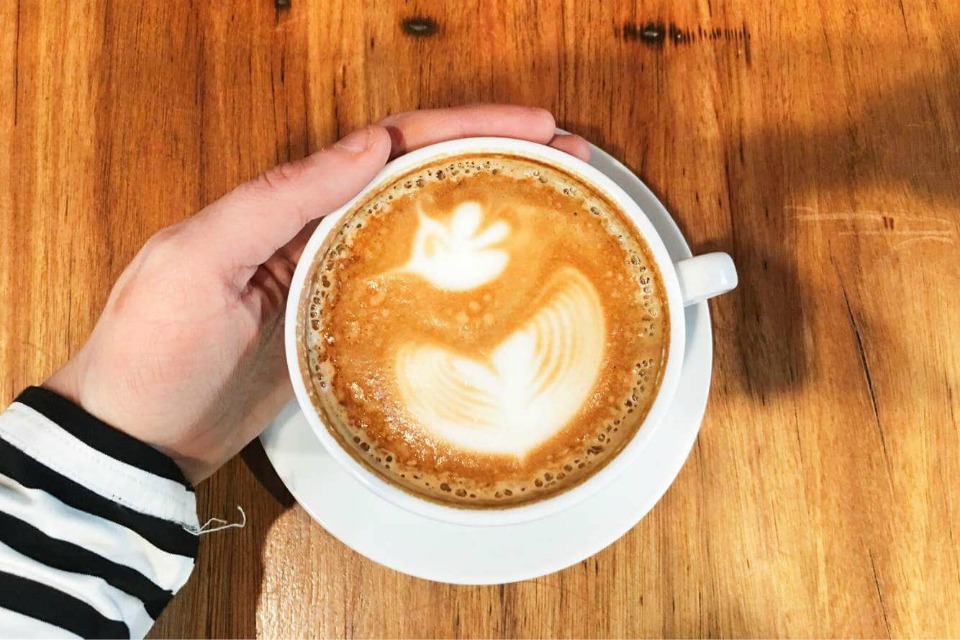 The good news is that a relatively 'normal' coffee from the café such as a flat white, latte or cappuccino will set you back less than 170 calories (under 130 for skim milk).
The fat and sugar content comes from the milk rather than from any added extras. For the lowest calorie option of all, a black coffee is the way to go at just 3 calories per cup.
It's when we take a look at some of the hot drinks made with full fat milk, syrups, cream and sweeteners from some popular cafes that you can see the calories, fat and sugar content for some of them is much higher than you may have realised.
All of the calories below are based on the medium sized coffee available, using full cream milk.
Calories in popular coffees:
How many calories in a Long black 300ml
3 calories
0g fat
0.3g sugar
How many calories in a Cappucino 300ml
165 calories
9.6g fat
12.3g sugar
How many calories in a Flat white 300ml
168 calories
9.6g fat
12g sugar
How many calories in a Latte 300ml
168 calories
9.3g fat
12.6g sugar
How many calories in a Hot chocolate 300ml
282 calories
11.4g fat
31.8g sugar

Popular cafe bought coffees:
How many calories in a Gloria Jeans Very Vanilla Latte 316ml
290 calories
10.6g fat
37.1g sugar (that's more than 9 tsp).
How many calories in a McCafe Chai Latte Standard Size
300 calories
12.1g fat
35g sugar (almost 9 tsp).
How many calories in a Starbucks Hazelnut Mocha with Whipped Cream 355ml
338 calories
14.9g fat
39g sugar (almost 10 tsp).
How many calories in a Max Brenner Salted Caramel White Hot Chocolate Regular
529 calories
31g fat
51g sugar (almost 13 tsp).
Sources: starbucks.com.au / mcdonalds.com.au / gloriajeanscoffees.com.au / maxbrenner.com / calorieking.com.au
Love coffee? Try these delicious recipes!
Ready to Drop a Dress Size in 28 Days?
Never Go Hungry
Our program offers NO 1200 calorie restrictions
Workout at Home
Follow guided training videos with expert fitness instructors (no equipment needed!)
Feel Supported 24/7
In our private support groups with other mums just like you!
Eat Delicious and Healthy Food
With family-friendly, weekly meal plans & over 6,000 easy recipes developed by nutritionists
No lock-in contracts, cancel anytime.