Become a Healthy Mummy Admin team member or Motivating Mum! 
We're SUPER EXCITED to announce The Healthy Mummy is COMING TO THE UK IN MARCH!!!
The Healthy Mummy is the BIGGEST mums only health and weight loss site made EXCLUSIVELY for mums.
We offer a whole range of products as well as constant support to empower mums to live a healthier life. Mums have lost OVER 472k stone with us, and you can read more about us here
We will be bringing our 28 Day Weight Loss Challenge App soon and our Healthy Mummy range of Smoothies will be later in the new year  – and we can't wait!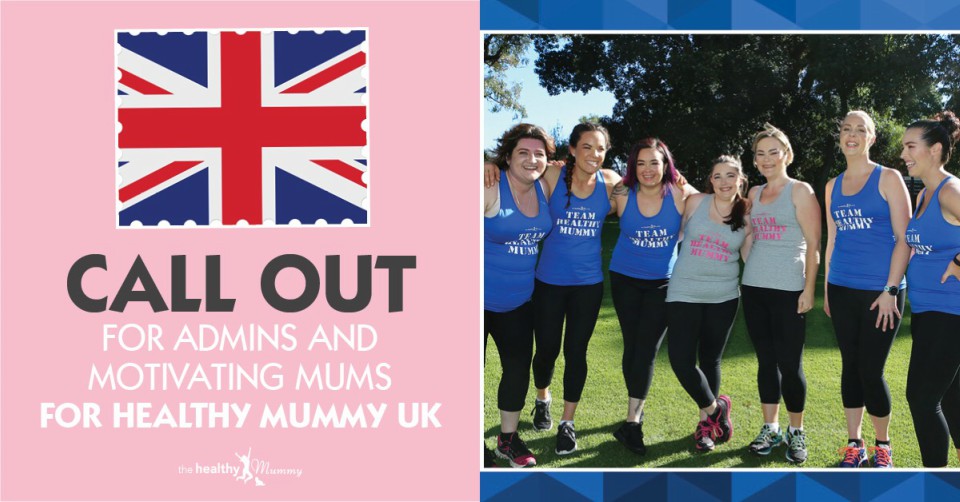 At the Healthy Mummy we are all about giving our community of AWESOME mums products that they will LOVE and that are useful to them and we are looking to recruit amazing Team members to help us as admin of our community.
We are also recruiting mums who would like to trial the 28 Day Challenges and Healthy Mummy Smoothies for FREE and help motivate and Inspire other mums to reach their goals.
To register your interest to become one of our United Kingdom Motivating mums or Admin team simply:
Enter your details below.

Becoming a motivating mum and trialing the products then posting about your experience
Joining as a member of Healthy Mummy Admin Team and getting paid for work.

Tell us In 25 words or less why you would be suited to the role.
NB: this is open to mums in the UNITED KINGDOM ONLY!!! The mums who are chosen be contacted via email.