FREE Healthy Mummy budget meals recipe pack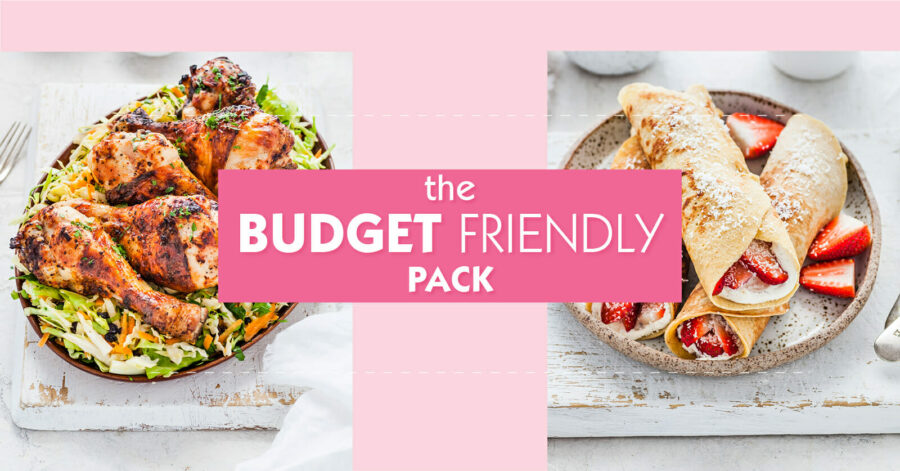 Want to make more healthy meals for your family? It's absolutely possible to eat better food and stick to your budget.
Follow our tips in this ebook to plan your meals and stay on budget, then check out our top-rated recipes on a shoestring.
Whatever your food budget (whether it's more or less than the typical Australian family), there's usually a way to cut back at least a little.
And you can do it without resorting to cheap, processed foods. In fact, homemade, healthy meals are often more budget-friendly than takeout food.
Budget-friendly, healthy, and delicious
Yep – you really can have all three at once! The thing is, when you cook your own healthy meals from home, they're going to be fresher, more delicious, and much more budget-friendly.
Even your fussy family will love eating them!
And once you get into a new, healthier routine, you'll find it doesn't take that much time to cook healthy meals if you plan ahead of time.
Especially once you've got a collection of healthy recipes to follow and support from fellow healthy mums to keep on going.
Getting help to get the family budget under control with these Healthy Mummy budget meals
We know how much mums stress over the family's grocery budget, and trying to juggle healthy food choices with fussy eaters or family allergies can be difficult.
We've got top tips to help you get the most out of your food and avoid food waste, including buying veggies frozen, watching your portion sizes and meal planning to manage the budget better. To help you get started shaking up your family's meals, we've got a heap of Healthy Mummy budget meals that would suit all family's tastes.
Now we know not all families will be able to follow a meal plan to a tee which is why we're offering you all the recipes so you can mix and match in a way that suits your family's taste and needs. We've also got some amazing recipes to help you entertain and healthy frozen treats that will cost less than a cup of coffee to help keep the kids cool.
This awesome FREE Budget Friendly Recipe pack includes:
HOW to budget for healthy eating.
DELICIOUS family-friendly recipes, all designed to SAVE YOU MONEY!!
MOTIVATION & INSPIRATION to help you get to lose weight and get healthy.
Enter your details below to get your FREE healthy recipes on a budget download today.