Free Father's Day Recipe Pack
The dads in our lives are pretty special – whether it's our own, our children's or just a close friend we know who is a great dad; they support us, teach us and love us.
Celebrate the fathers in your life with our FREE Father's Day Recipe Pack. 
It is filled with eight delicious (but more importantly healthy) recipes to prepare this Father's Day. You'll get recipes for breakfast, lunch, dinner, and dessert. Super easy to make, you could probably even get the kids to pitch in and help make them.
Download your FREE recipe back below.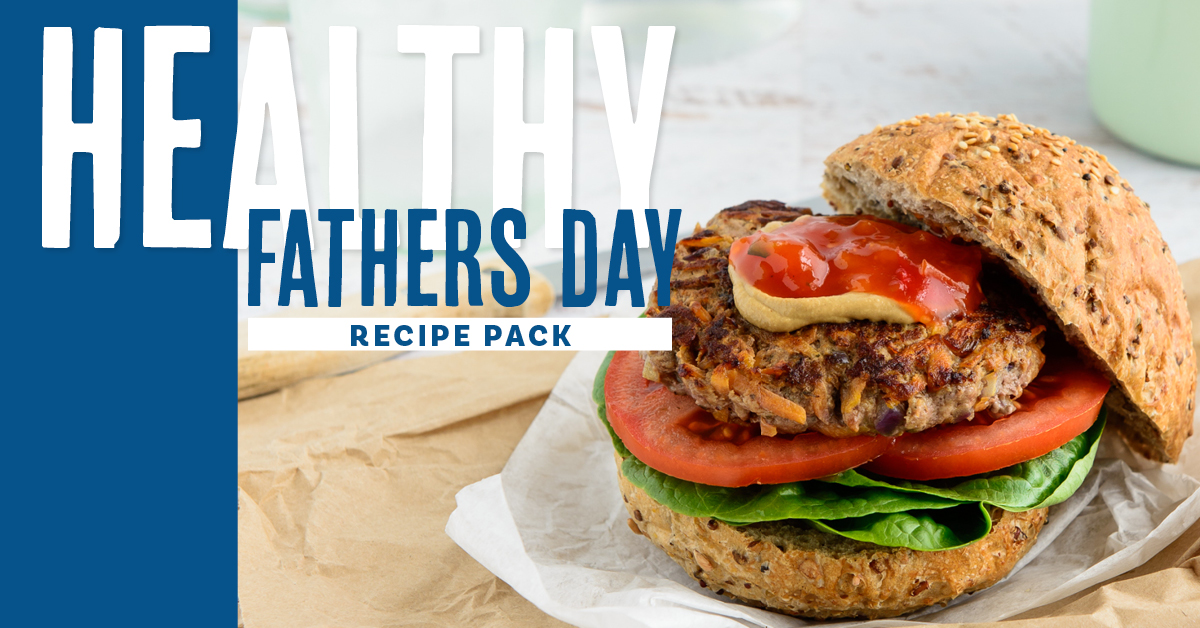 Celebrating Father's Day
Father's Day is a special day to celebrate the fathers in our lives. It's a time to show them how much we appreciate them for everything they do for us. This day not only celebrates fathers but also acknowledges all father figures who have left indelible imprints on our hearts.
Father's Day is more than just a commercial event; it's an opportunity to express gratitude and show appreciation for the men in our lives. It serves as a reminder of the important role fathers play in nurturing and mentoring their children. This day acknowledges their dedication and commitment to their families, often behind the scenes. It's a chance to let them know that their efforts are noticed and cherished.
The Best Ways to Celebrate Father's Day
There are many ways to celebrate Father's Day. Here are a few ideas:
Spend time together. This could mean going out for a meal, taking a walk in the park, or just playing games at home.
Give him a gift. This doesn't have to be anything expensive. A thoughtful gift, such as a homemade card or a framed photo could be great.
Do something he enjoys. If your father loves golf, take him to the driving range. If he's a sports fan, watch a game together. If he enjoys cooking, help him in the kitchen.
Write him a letter. Take some time to write a letter to your father, expressing your love and appreciation for him.
Surprise him with a breakfast in bed. This is a great way to start his day off on the right foot.
Take him out for a special meal. Book a reservation at his favourite restaurant or try a new place that you think he'll like.
Go on a weekend getaway. If you can swing it, plan a weekend getaway for just the two of you.
No matter how you choose to celebrate Father's Day, make sure it's something that he will truly enjoy. He deserves to feel special on his special day.